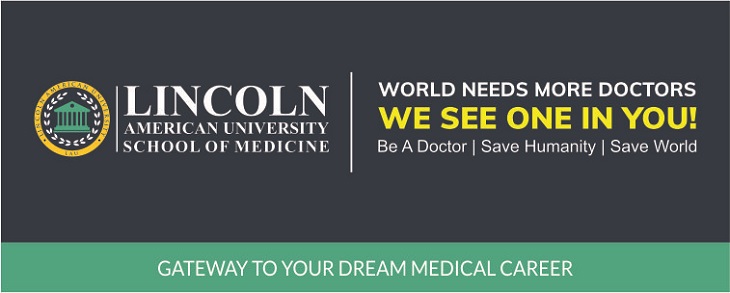 Hello Doctors, Doctors-To-Be
Welcome back to the Lincoln American University's Monthly Newsletter for September 2019 in which you will:
Get insights from Vice-Chancellor to save millions of lives;
Explore the importance of Safe Patient Care;
Meet new students joining the MD Program;
Explore ongoing admission fairs and events;
Get to know University developments in the previous month;
Know a bit more about our homeland: Guyana; and
Explore your "why" for becoming a doctor.
Let's Dive in:
#1 Save Millions Of Lives: Message From Vice-Chancellor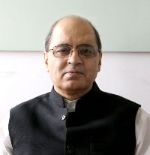 Hello, Dear Students!
As you all might be aware that on 17 September 2019, World Patient Safety day was celebrated at a global level and World Health Organization (WHO) launched a dedicated campaign to make people aware of patient safety and ensure their commitment to making healthcare better and safer.
You all, in the capacity of medical students, represent the future generation of our doctors and the world will look up to you for their health safety. Even before you qualify as doctors, you will be involved in patient care during your clinical rotations. Responsibility for patient care is not just another job; instead, it represents the faith and hope the patient and their family members bestow upon you for their care and their lives.
Today, I ask you all to commit to safe patient care and ensure complete devotion to your profession. Presently, due to unsafe healthcare, five patients die every minute as per WHO estimate. The risk of suffering an adverse event during healthcare is 1 in 300, and during hospital care, it is 1 in 10, whereas the risk of an adverse event in air travel is 1 in a million. Why can't we be as safe in healthcare delivery as we are in providing air services? All it needs is our commitment to our patients and their families.
So, be true to your profession, learn the evolving skills, acquire the ever-changing knowledge, and have empathy for your patients and make sure that by the time you step out of the University, you are a competent, caring and compassionate healthcare professional.
Let's join hands together with the Patient Safety initiatives of WHO by committing ourselves to safe patient care and make our contribution to saving millions of lives.
Best wishes,
Air Marshal (Dr) Pawan Kapoor,
Vice-Chancellor, Lincoln American University
#2 Cheers To A New Journey Of Becoming A Doctor!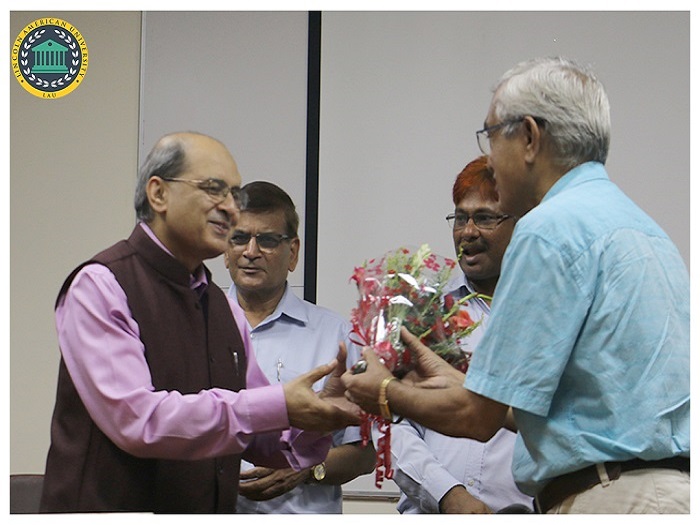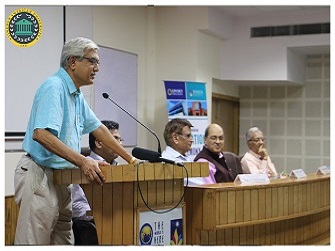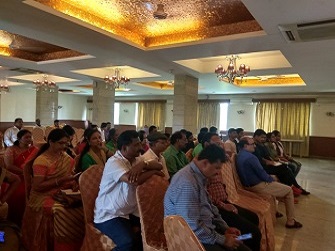 On September 17, 2019, we, in collaboration with Sharda University, organized Pre-Medical & NEET Coaching Orientation Ceremony which embarked a new, 5-Year journey for medical students in India, who are yet to qualify NEET – A journey of becoming a doctor.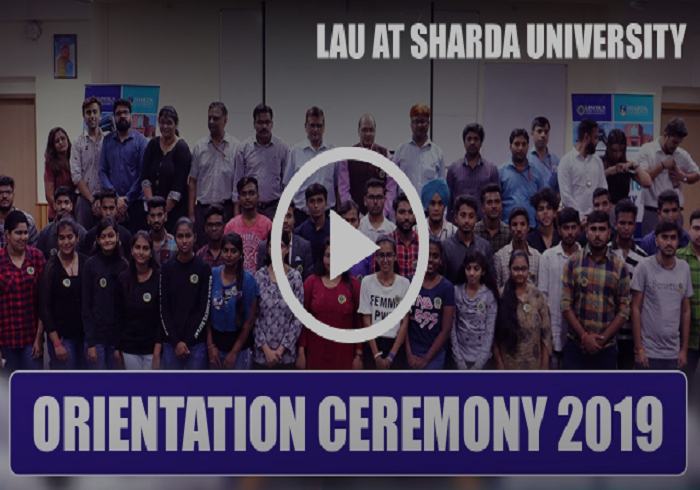 #3 Have Your Determination & Will: Mable Pereira
Mable Pereira is an aspiring doctor from the state of Goa, India and with her determination and will, qualified Medical Entrance Exam of India (NEET). Later, she got admission to the MD Program of Lincoln American University. [Congrats & Best of Luck, Mable!]
Explore Mable's Medical Journey so far, her career plans, and get a little piece of inspiration in the brief Q&A session we had with Mable: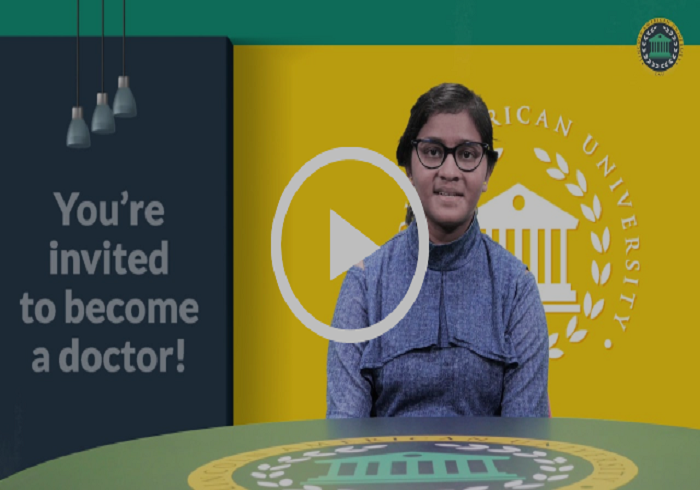 #4 We Are In Nigeria!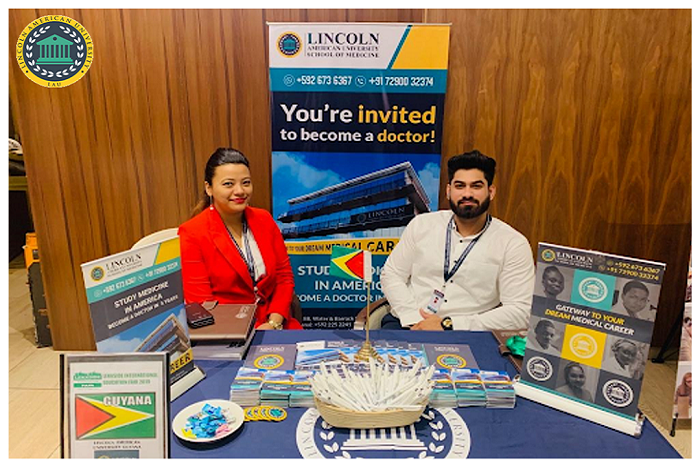 For all the students who have qualified West African Senior School Certificate Examination (WASSCE) conducted by the West African Examinations Council (WAEC) and/ or Senior Secondary School Certificate Examination (SSCE) conducted by National Examinations Council of Nigeria (NECO), we are participating in Nigeria International Education Fair to facilitate on-spot admission to MD ~ MBBS Program.
The Fair is going on in different cities of Nigeria from September 28 to October 02, and we invite you to attend the Fair, meet our International Admission Officer Ms. Prerna Lama and Admission Advisor Mr. Mudit Dargon in the Fair, and file an on-spot application for admission.
#5 World Patient Safety Day: Wake-Up Call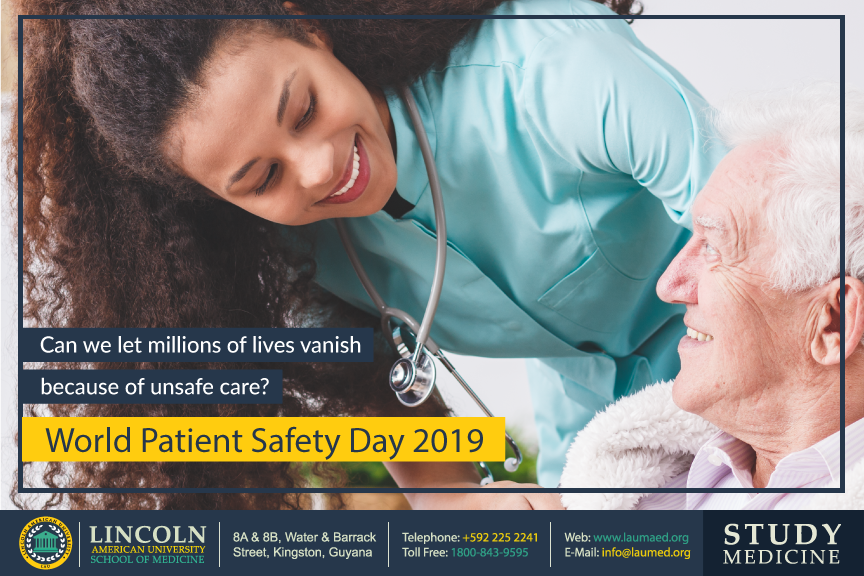 2.6 Million: Number of patients in a year who lose their lives because of unsafe healthcare.
32 in 100: Patients harmed in ambulance setting due to unsafe patient care.
10 in 100: Patients harmed while receiving hospital care.
Healthcare is to save lives, not harm lives. These unsafe patient care statistics are a wake-up call for us all to realize the importance of Patient Safety in healthcare and play our part to ensure safe patient care in all possible ways.
#6 Flight To A Dream Medical Career!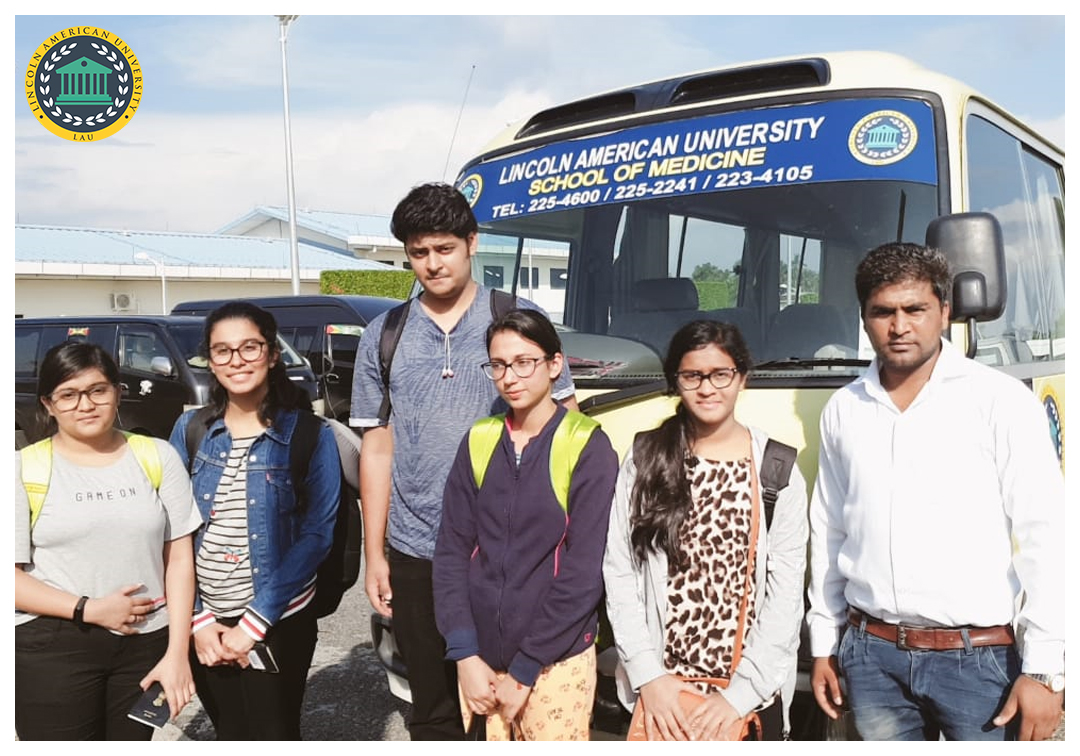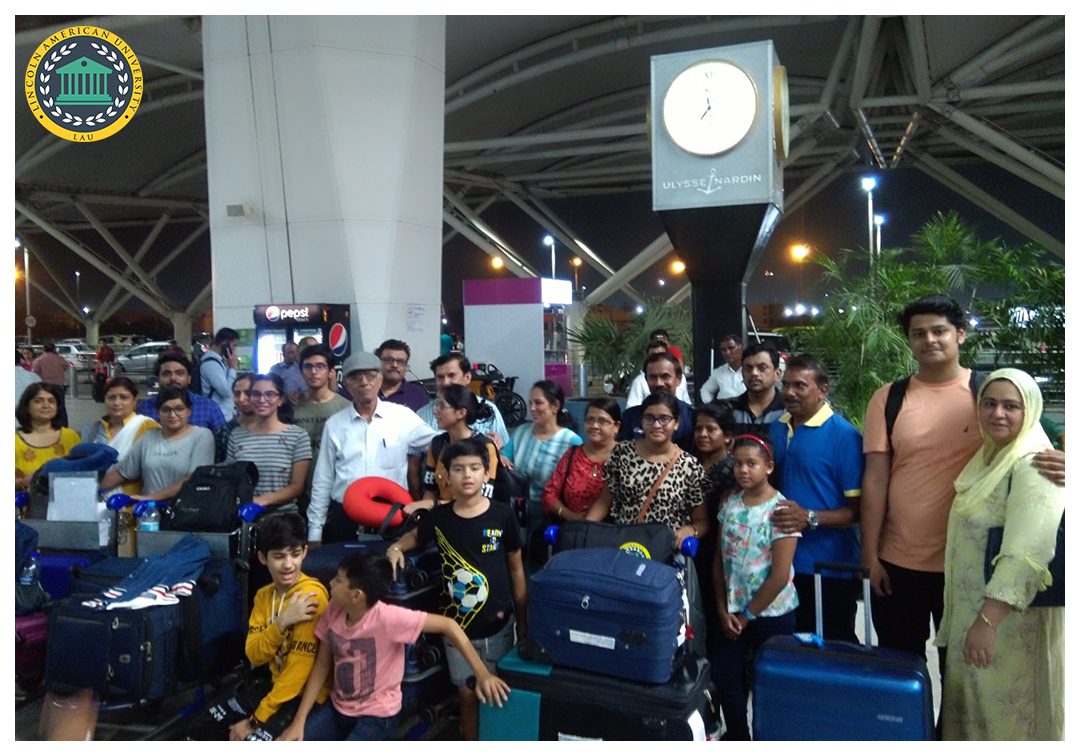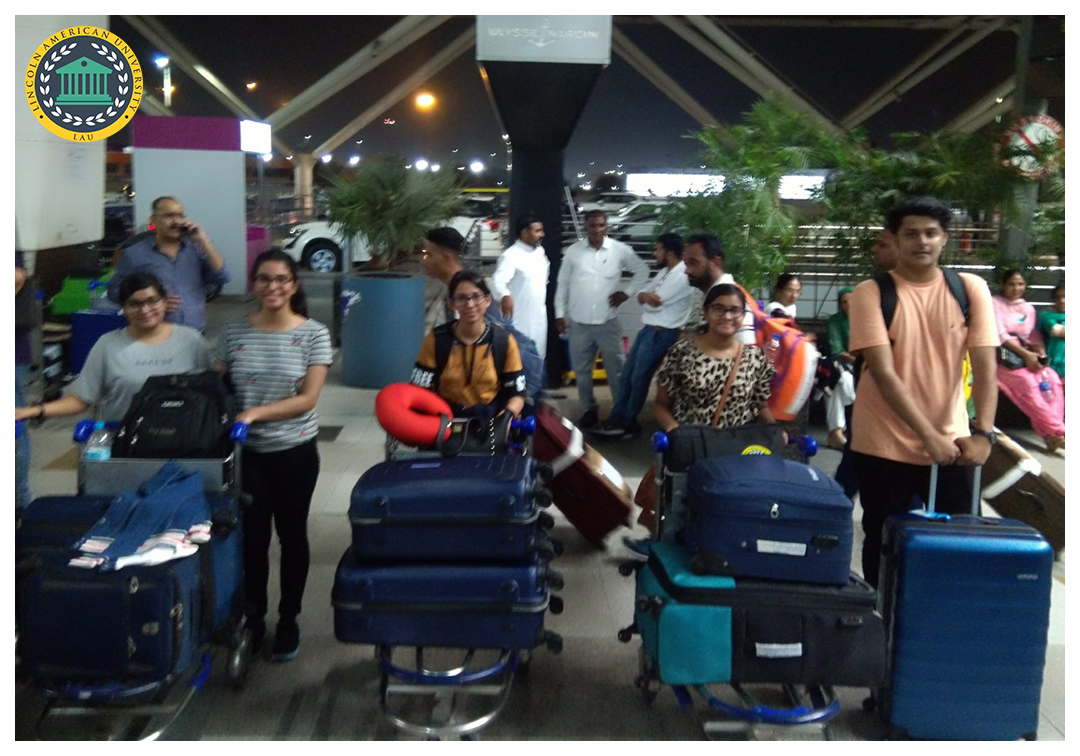 Students of Lincoln American University in India, who qualified NEET in 2019, caught their flight from Indira Gandhi International Airport, New Delhi to Guyana. University representatives welcomed the students at Guyana Airport who then traveled to The Campus with the help of University Bus Service.
#7 Tune Into Lincoln American University!
Now, getting University updates are easier than ever with the Lincoln American University Podcast! Listen to us on Apple iTunes or Spotify and never miss new opportunities in medical education and career along with industry updates and the future of medicine!
#8 Ganpati Bappa Morya!
On September 02, we celebrated Ganesh Chaturthi at Guyana Campus filling the campus with zeal, enthusiasm and the festive and holy vibe!
Let's relive the moments of reverence and pray to Ganpati Bappa to bless us all to stay content, happy, and fulfilled. Ganpati Bappa Morya!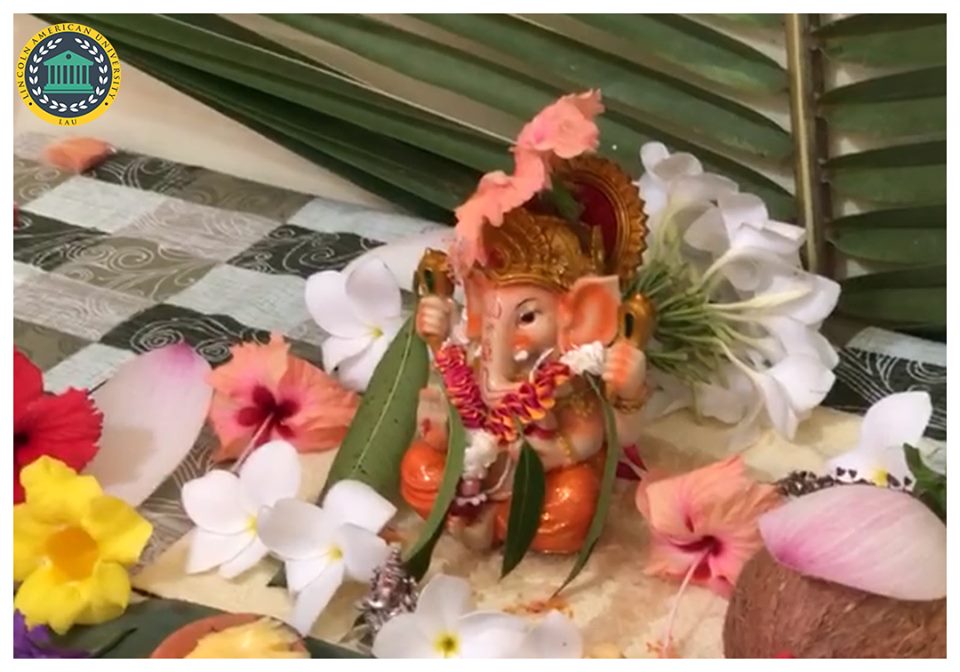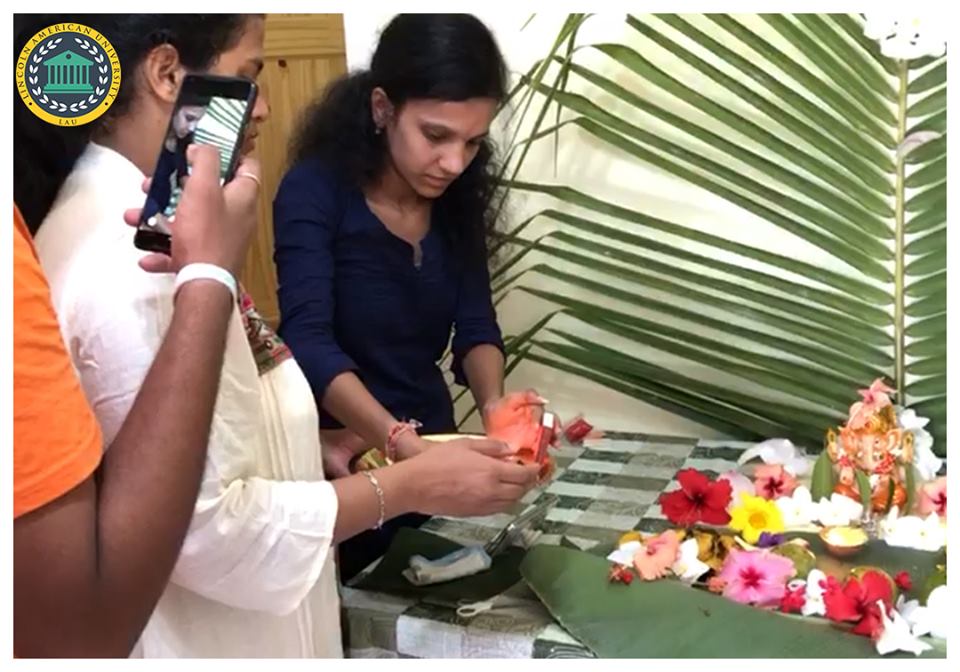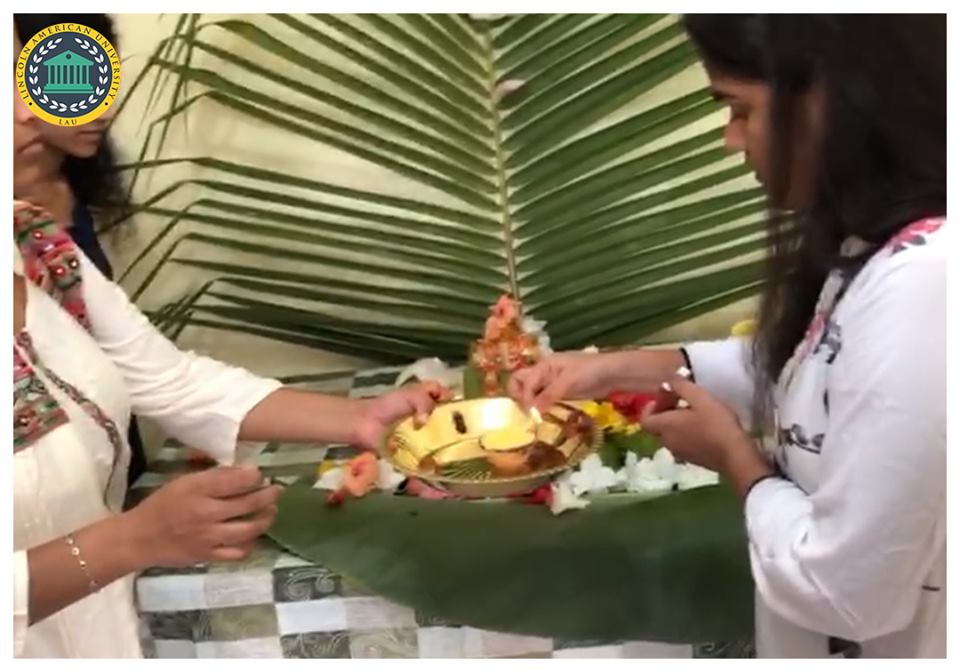 #9 Collaboration For A Healthy World!
Now, we are also associated with Wellspring Health, Education and Cancer Research Foundation ("WHECRF"), a charitable organization working in medical education, research, healthcare, disease prevention, and other community welfare activities.
WHECRF has a strong network of 200+ hospitals, 10+ Nursing colleges, 400+ doctors, and footprints in 20+ countries, and the new collaboration will provide new avenues to all the University members to get involved in the community and healthcare work, medical research and innovation that will promote a healthy lifestyle for us as well as our community.
#10 Guyana Is Green 🌳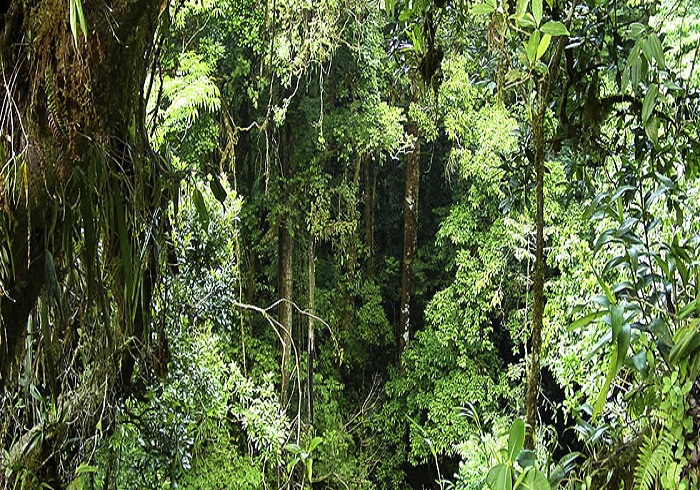 🌲 About 75% of Guyana is covered with highly diverse forests which is home to 1263 living species and 6409 plant species. That makes Guyana an ample green country too!
#11 Become A Doctor But Why?
Have you ever asked this question to yourself? Before you decide to do anything life-changing, like deciding to pursue medicine and become a doctor, you must develop a solid foundation for your decision. Having a sense of "why" you are doing "what" you are doing will help you stay focused, determined, and perseverant as the journey gets tough.
Well, for you, we have compiled a list of 10 reasons for why you must become a doctor so that you can find or re-affirm your "why" for becoming a doctor.