September 05, 2019, India
On July 30, 2019, results for West African Senior School Certificate Examination (WASSCE) held in April-June 2019 were announced by the West African Examinations Council (WAEC).
For WASSCE Qualified students as well students who have qualified Senior Secondary School Certificate Examination (SSCE) conducted by National Examinations Council of Nigeria (NECO), Lincoln American University offers direct admissions to its 5-Year MD Program (equivalent to MBBS) organized in Guyana, South America.
To make the process of admission to the medical program easier for the eligible students (i.e. students who have qualified WASSCE or SSCE), Lincoln American University is participating in Nigeria International Education Fair (Education Fair), which shall be organized on selected days from last week of September to the first week of October 2019.
The Education Fair shall be organized in different cities of Nigeria on different dates, and registration is free of cost. For students who are willing to attend, the complete schedule of the Education Fair is as under along with free registration link, and WhatsApp helplines:
| | | | |
| --- | --- | --- | --- |
| Location | Ikeja, Nigeria | Ibadan, Nigeria | Abuja, Nigeria |
| Date | September 28, 2019 | SATURDAY | September 30, 2019 | MONDAY | October 02, 2019 | WEDNESDAY |
| Time | 10:00 AM to 05:00 PM | 10:00 AM to 05:00 PM | 10:00 AM to 05:00 PM |
| Venue | Radisson Blu Hotel, Lagos Ikeja, 38/40 Isaac John St, Ikeja GRA 100271, Ikeja | Premier Hotel, 9 Onigegora St, Mokola Hill, Ibadan, Nigeria | Nicon Luxury Hotel Abuja, Area 11, Plot 903 Tafawa Balewa Way, Garki, Abuja, Nigeria |
| Registration | | | |
| Support | | | |
From the Admission Department of LAU, International Admission Officer Ms. Prerna Lama and Admission Advisor Mr. Mudit Dargon will participate in the event and guide the participants about medical education in America, career opportunities ahead along with help in getting admission to Medical Program of the University.
Participation of LAU in the Education Fair represents a golden opportunity for all the aspiring doctors in Nigeria to get answers to all their questions regarding medical education abroad right from the experts and apply on-spot for admission to study medicine in one of the finest medical universities in Americas.
Registration Requirements
To register for the Education Fair, go to the online registration page and fill the registration form online. Once you submit the form, a confirmation mail shall be sent to you along with your ticket.
There is no requirement to print the ticket. The ticket is a token of your registration confirmation, and you can attend the Education Fair without the ticket as well.
To get support for registration or Education Fair inquiries, you can reach the University Support Team on WhatsApp, email at info@laumed.org, or contact online.
Eligibility Requirements For Admission
For students from Nigeria, WASSCE (conducted by WAEC) or SSCE (conducted by NECO) qualification is required to get admission to the MD Program of Lincoln American University and study medicine in Guyana.
Therefore, all the students from Nigeria, who have qualified WASSCE or SSCE, are eligible for direct admission to the 5-Year MD Program. There is no requirement for any entrance examinations.
Who Can Attend?
All the candidates who want to pursue medical education and looking for admission to a well-recognized medical university are welcome to attend the event. Candidates are also encouraged to invite their friends and family members to attend the event.
What To Carry At Education Fair?
For on-spot admissions, the following documents are required:
Proof of address and identity
Passport
Transcript of your result of West African Senior School Certificate Examination (WASSCE) or Senior Secondary School Certificate Examination (SSCE)
While attending the Fair, kindly bring a copy of the above-mentioned documents along with originals to apply for admission.
Memories From The Previous Education Fair
Lincoln American University also participated in the Nigeria International Education Fair held in April/ May 2019 which benefitted many aspiring doctors in Nigeria to get career guidance and admission to Medical Program. Few of them are already studying in the University Campus while others have recently got Student Visa and will join the next batch of the program. Here are few memories from the previous event: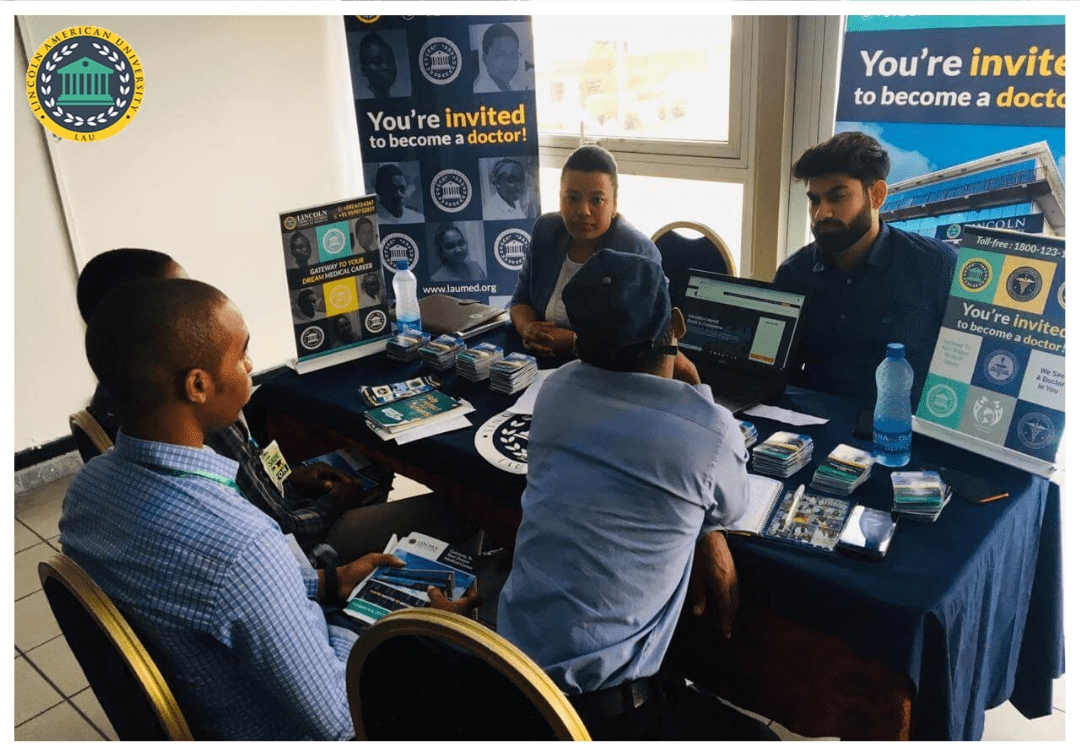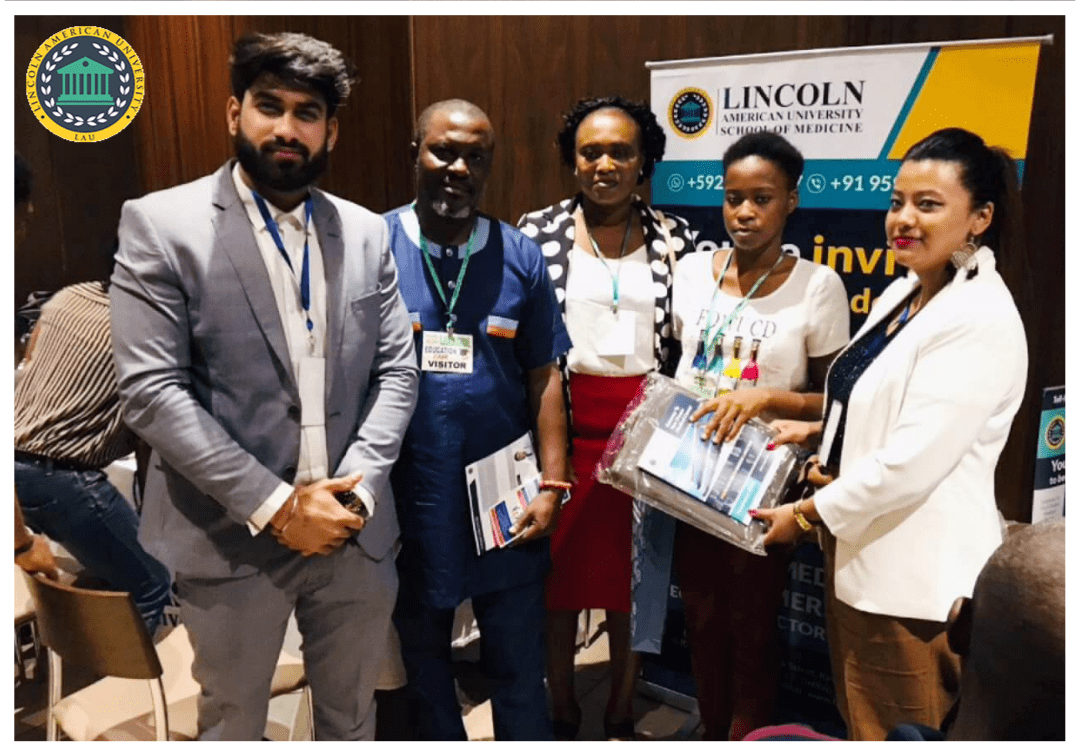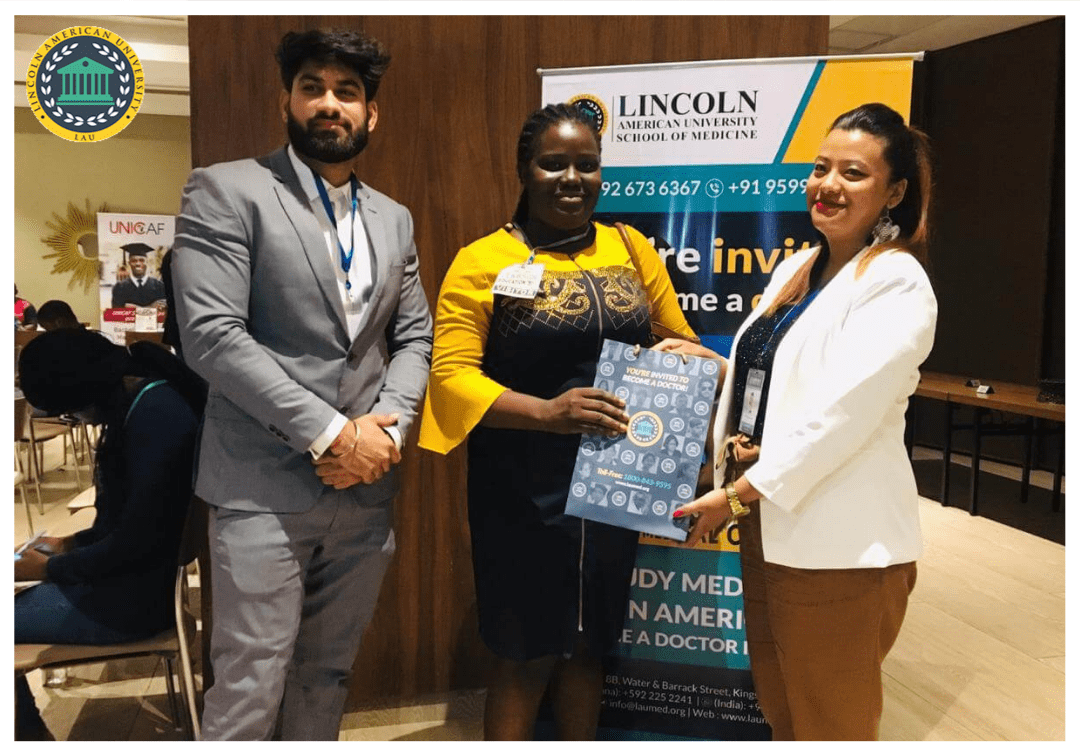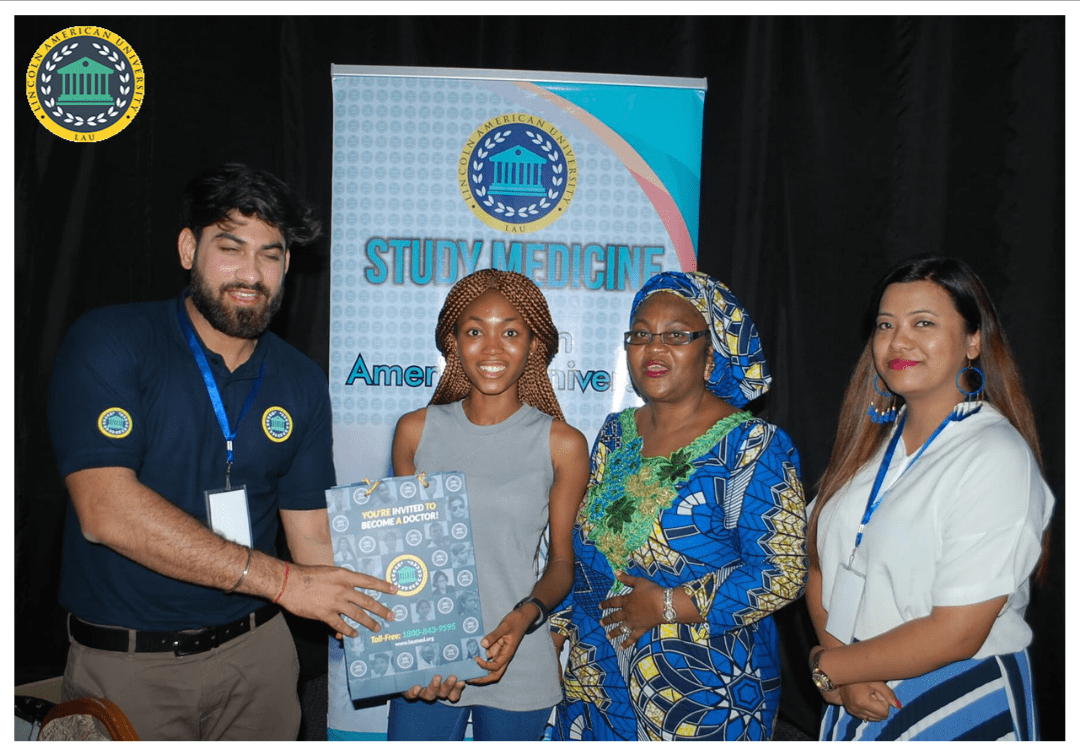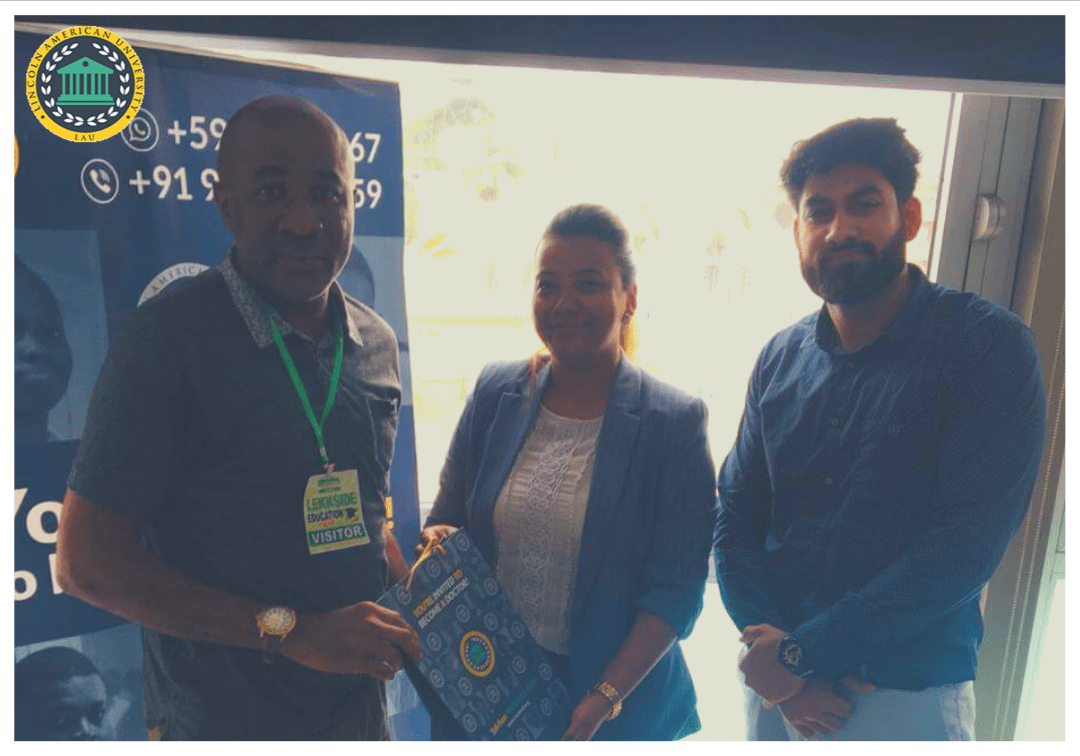 An Opportunity To Become A Doctor In 5 Years
Lincoln American University's 5-Year MD Program is equivalent to MBBS and incorporates US-based medical curriculum, medical research opportunities, hands-on clinical experience with international clinical training, and an opportunity to qualify as a global medical professional in 5 years.
Currently, several students from Asia, Africa, and Caribbean countries are studying medicine at University's Guyana Campus, and we invite you as well to attend the Education Fair in Nigeria, meet LAU admission team, get admission to Medical Program, and start your medical pilgrimage to become a doctor in 5 years.