Our Aim
We aim to provide accessible, feasible and best quality medical education to all the aspiring students of the world and to cultivate, nourish and cherish the young talent to serve humanity within the best of its potential. Our vision, mission, goals, and values fit together to build momentum for us to make us all keep going and contribute our best to the world.
Vision
Lincoln American University, School of Medicine aims at becoming one of the leading internationally acclaimed and respected medical institutions that provide an academic environment which is community oriented and ethical and promotes collaboration, competence, confidence, community responsibility and participation amongst medical students.
Mission
Lincoln American University, School of Medicine is dedicated to nurturing medical students and graduates in accordance with the highest professional and ethical standards in an environment that promotes cultural diversity. Religious inclusion and multi ethnic participation in medical education through both virtual and online learning, simulation, research and clinical care which is in sync with the pace of changes in medical science and technology.
Goal
Goal of LAU reclines in making quality medical education affordable for masses, bridging the gap between means and ability for medical education, provide premier medical education in Guyana to medical aspirants from all around the world and produce socially responsible & skillfully great doctors who care about humanity and who have exceptional abilities to provide health care to all sections of the society.
The goal of LAU is to democratize quality medical education with a pragmatic approach coupled with cutting edge technology & modern medical infrastructure, foster ways to gift the people with more doctors and make the world better with better health care.
Core Values
Compassion: LAU provides knowledge to help to relieve the pain & discomfort of those in need.
Inclusion: LAU promotes health care irrespective of the caste, creed, religion, and economic status.
Integrity : LAU believe in the evidence-based practice of medicine.
Innovation: LAU invests in the process, technology for meeting ever-changing health care needs.
Excellence: LAU provides quality medical education & clinical experience for the practice of medicine.
Ethics: LAU imbibes ethical professional behavior to promote beneficence, justice & care.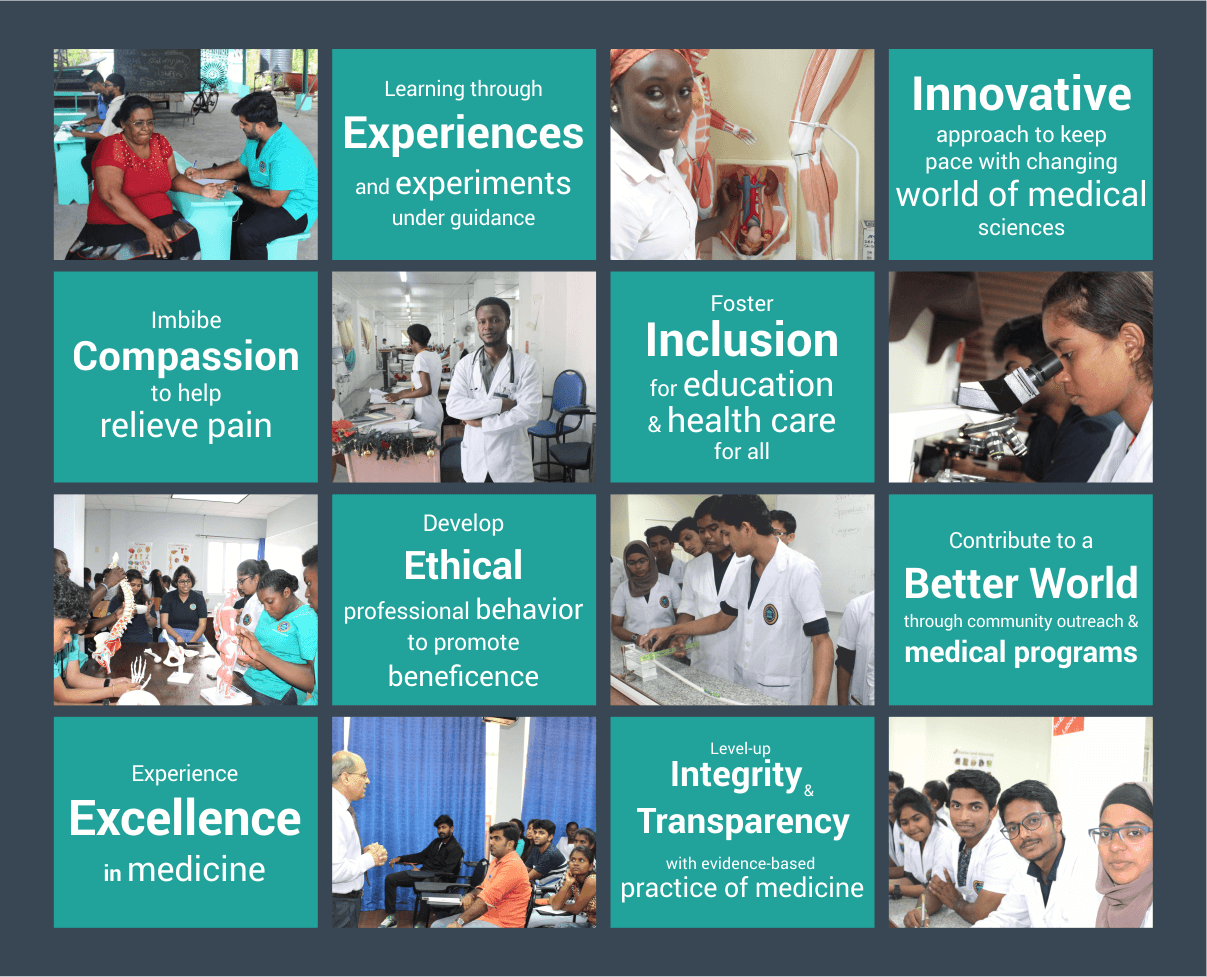 To all medical aspirants - Lincoln American University is Gateway To Your Dream Medical Career.
If you're looking for a medical college in abroad, Lincoln American University is one of the finest options for you. Medical curriculum of LAU is based on MD in USA and clinical rotations in guyana & other international regions empowers you to become a doctor of global exposure & international repute.
What are you waiting for? If you want to study MD in abroad, enroll now, join Lincoln American University, kick start your MD in Guyana and embark your journey of becoming a doctor!