Recognitions And Memberships
Lincoln American University, School of Medicine (LAU) is a well-recognized Caribbean medical university and one of the finest medical colleges in Caribbean which is listed & recognized by major medical institutions & organizations. LAU's major recognitions are: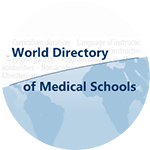 World Directory
of

Medical Schools (WDOMS)

The mission of World Directory of Medical Schools (WDOMS) is to list all of the medical schools in the world, with accurate, up-to-date, and comprehensive information on each school. LAU is listed in the WDOMS.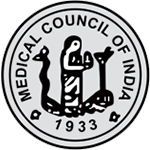 Medical Council
of

India (MCI)

LAU has been recognized by the erstwhile Medical Council of India (MCI). This makes the medical degree from LAU recognised and valid for the students who wish to go back and pursue their careers in India.
Educational Commission for Foreign Medical Graduates (ECFMG)
Educational Commission for Foreign Medical Graduates (ECFMG) assesses the readiness of international medical graduates to enter residency or fellowship programs in the United States that are accredited by the Accreditation Council for Graduate Medical Education (acgme). LAU is one of the few medical universities in Caribbean Region which is certified and approved by ECFMG.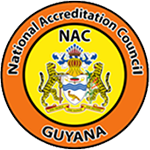 National Accreditation Council
of

Guyana (NAC, Guyana)

The national accreditation council of Guyana is the principal body in Guyana for conducting and advising on the accreditation and recognition of educational and training institutions. LAU is registered with the NAC, Guyana and has Pre-Medical Sciences and Doctor of Medicine (MD) in its list of approved programs.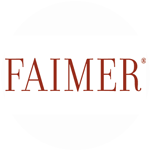 Foundation
for

Advancement

of

International Medical Education and Research (FAIMER)

Established in 2000 by ECFMG, Foundation for Advancement of International Medical Education and Research (FAIMER) is a non-profit foundation committed to improving world health through education. FAIMER promotes excellence in international health professions education through programmatic and research activities.

LAU is recognized by FAIMER (FAIMER SCHOOL ID: F0004722).

In 2014, WDOMS has been created by merging the information contained in FAIMER's International Medical Education Directory (IMED) and WFME's Avicenna Directory.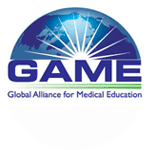 Global Alliance Medical Education (GAME)
Global Alliance Medical Education (GAME) serves as the international organization of leaders advancing innovation and collaboration in CME/CPD worldwide with the goal of improving patient's care. The purpose of GAME is to promote lifelong learning by providing resources for healthcare professionals engaged in or interested in activities around the world but not limited to continuing education (CE), continuing medical education (CME), and continuing professional development (CPD), and by fostering programs, standards, and partnerships, leading to quality care for patients and communities.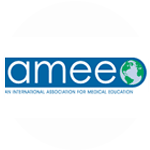 Association for Medical Education
in

Europe (AMEE)

Association for Medical Education in Europe (AMEE) is a worldwide organization with members in 90 countries on five continents.

AMEE promotes international excellence in education in the healthcare professions across the continuum of undergraduate, postgraduate and continuing education.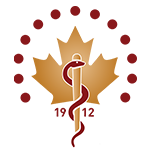 Medical Council of Canada (MCC)
A medical graduate is eligible for medical registration in Canada if he or she fulfils the registration requirements laid down by Medical Council of Canada which, among other things, prescribe:
The candidate must have a medical degree from a medical school listed in the World Directory of Medical Schools (World Directory) at the time the candidate completed the program; and


The medical school must be identified in the World Directory and include the Canada sponsor note.