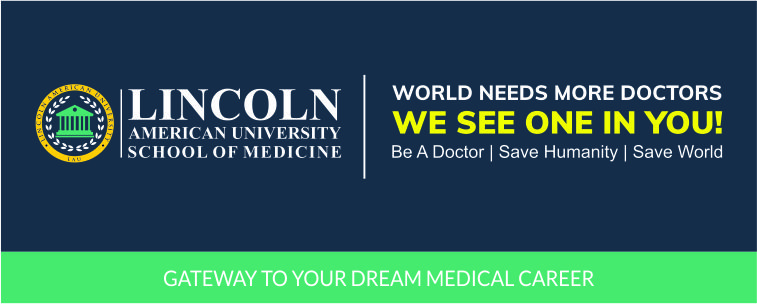 Hello Doctors, Doctors-To-Be!
Hope you had a great start in 2022! To make it even better, let's take you to some inspiring, fun, and good stuff from LAU. All latest:
1/ Listen: let them speak — A message from Vice-Chancellor.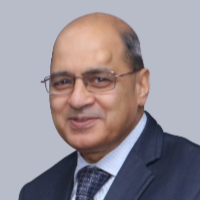 Dear Students,
It's only a matter of time when you will become qualified doctors, taking care of thousands of lives with your medical skills.
So today, I want you to imagine a scenario. Imagine you have become a doctor and sitting in a clinic or a hospital, a patient comes to you, greets you, and starts explaining his health issues.
What do you need to do then? Well, listen: Actively, distraction-free, and with 100% attention focused ONLY on the patient speaking to you.
Now, you might be thinking: "Oh, that's simple. I can do that." Let me tell you, dear; it's not. When people are having a busy day, it's usual to fall into passive listening, do different things while listening or speaking to someone, and miss details. As a healthcare professional, you don't get to do that.
You can only come up with the best possible care plan for your patients when you give them the required time and undivided attention to listen to them, let their voice actively reach your brain, and understand their concerns before initiating any medical procedure.
Therefore, I ask you to start developing this habit of active listening from now on. Remember: Your Med-Tech skills can bring health only when you have mastered the basics. And active listening is one of them.
Always listen and let them speak. Never miss a patient detail. It's one of the things that will help you navigate the path from being good to great and save lives.
Best wishes,
Air Marshal (Dr) Pawan Kapoor
AVSM, VSM, and BAR (Retd),
Former Director-General of Medical Services (IAF),
Vice-Chancellor, Lincoln American University
2/ Pre-Med Done. Second Year Innings Start Now.
Students who completed the LAU Pre-Med Program 2021 in India have flown to Guyana Campus. Now begins the second year of the 5-Year MD journey. After giving them a warm welcome to campus, we wish them the very best of life and education with us in Guyana.
The moments of departure from New Delhi to Guyana👇
The moments of arrival and welcome in Guyana👇
3/🎗️For your health: Give back.
When was the last time you did something good for someone? Selflessly.
Often, we see health and happiness in things, achievements, goals, and other sorts of stuff. Nothing wrong with that. All of that is important too. However, the fundamental principle of happiness is that we feel happy when we make others happy. We get happiness when we give happiness to others. So, the saying goes: Happiness comes back to you! And that's also why we need to give back. Give back to the community, the people around you, and do something good for them.
Giving back to others has been linked with long life and happiness repeatedly. For instance, per Greater Good Magazine article, "A 1999 study led by Doug Oman of the University of California, Berkeley, found that elderly people who volunteered for two or more organizations were 44 percent less likely to die over a five-year period than were non-volunteers, even after controlling for their age, exercise habits, general health, and negative health habits like smoking."
Try to do something good for others as often as you can, and you will be happier. No matter how small, there is always something you can do to make others happy. Just do that and see the change within yourself. So, let's give back.
Also, with the ongoing pandemic and approximately 5% of adults suffering from depression, the world needs more happiness than ever. Hopefully, your giving back will bring smiles on a few faces too.
4/ New beginnings: Orientation Ceremony for Pre-Med Students!.
We conducted another orientation ceremony for the new batch of the Pre-Med Program at Sharda University Campus, India. After completing the 1-Year Pre-Med Program in India, students will be enrolled in the 4-Year MD Program at LAU Guyana Campus. Kudos to all students for this new start 👏
5/ Student diaries: Why Sriram Srinivasan chose medical career?
"The reason I chose to become a doctor is because I like saving lives," said Sriram while sharing his LAU experience. You can e-meet Sriram and get to know a bit more from his LAU journey here 👇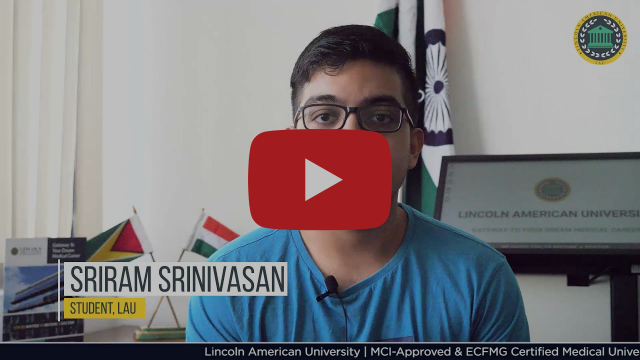 6/ Read. Lead. Succeed. — Fresh stories from LAU Blog.
Advance your career and expand your medical knowledge with these new blogs from LAU:
For more insights on the medical career, visit LAU Blog.
7/ Some good memories from Christmas 🎄
Glimpses from Christmas Celebrations at LAU Guyana campus 👇
Covid Update: The new sub-variant of Omicron.
The original variant of omicron is BA.1. A new sub variant of Omicron Known as BA.2 has been detected in at least 40 countries including India, UK, Denmark, Norway and USA. The WHO has not labeled this variant as a variant of concern as yet. A variant of concern label is given to a mutant variant if it produces more severe symptoms or disease or has an ability to evade vaccines and is more easily transmissible and infectious. As cases of BA.2 have been increasing in most of the countries we have to watch its progress and the scientific community is doing so in trying to ascertain its infectivity and virulence. In Denmark, BA.2 comprises of almost 45% of cases till the second week of January (up from 20% in December of last year). The Statens Serum Institute of Denmark has stated that as per the current investigations, BA.2 can be 1.5 times more infectious than the BA.1 variant. The Institute, however, stated that the new sub variant has not resulted in any increase in hospitalizations. Though mutations will keep on happening, they still require to be cautiously watched. Scientists are intrigued about this sub variant of Omicron but are not unduly worried about it having much of an impact on the ongoing pandemic. Till then , we should continue to follow Covid appropriate behavior ie Wear your masks, Watch your distance and wash your hands. Do not contribute to overcrowding.
The COVID 19 Pills
There are two antiviral drugs that are showing some promising results in the treatment of Covid 19. These are Molnupiravir by Merck and Paxlovid (combination of Nirmatrelvir and ritonavir) by Pfizer These are recommended only for those who have a high risk of developing severe illness.
Both Paxlovid and Molnupiravir are taken orally every 12 hourly for five days. They both should be started within five days of onset of symptoms in order to be effective.
How do they work?
Paxlovid: Nirmatrelvir stops the virus that causes COVID-19 from copying itself. The virus relies on an enzyme (protein) in our bodies called protease to copy itself. Nirmatrelvir temporarily stops this enzyme from working so the virus can't use it to multiply. Ritonavir helps in reducing the breakdown of Nirmatrelvir. This helps Nirmatrelvir to stay in the body at higher levels for longer. In other words, ritonavir helps make Nirmatrelvir more effective against COVID-19 than it would be on its own.
Molnupiravir: Monupiravir is a nucleoside analog. It looks like genetic building blocks that the COVID-19 virus uses to copy itself. So when you take the medication, the virus mistakenly inserts Molnupiravir into its genetic material. When this happens, the virus can't copy itself and thus stops replicating.
Who can take it?
Paxlovid: Adults and Children above 12 years weighing greater than 40 Kgs or 88lbs and who are at high risk, have tested positive by RtPCR and have mild to moderate illness.
Molnupiravir: Adults above 18 years who are at high risk, have tested positive by RtPCR and have mild to moderate illness.
How effective are they?
Paxlovid: 90% effective in preventing serious illness.
Molnupiravir: 30% effective in preventing serious illness.
What is the dose?
Paxlovid: 300 mg Nirmatrelvir (two 150 mg tablets) with 100 mg ritonavir (one 100 mg tablet), with all three tablets taken together every twelve hourly daily for 5 days. Dose reduction for moderate renal impairment (eGFR ≥30 to <60 mL/min): 150 mg Nirmatrelvir (one 150 mg tablet) with 100 mg ritonavir (one 100 mg tablet), with both tablets taken together twice daily for 5 days.
Molnupiravir: 800mg every 12 hours for 5 days (As it comes as 200mg Capsules, you require to take four tablets every 12 hourly). No dose reduction required for renal impairment.
What are the side effects?
Side effects are not fully ascertained as both have emergency use authorization. If someone you know of develops any serious side effects please notify FDA MedWatch at www.fda.gov/medwatch.
Paxlovid: Altered sense of taste, diarrhoea, high blood pressure, muscle ache, hepatotoxicity.
Molnupiravir: Diarrohea, Nausea, Dizziness, Teratogenicity not as yet established.
What are the costs for treatment?
Paxlovid: USD 500
Molnuvirapir: USD 700
8/ Just 3 feet away: A lesson in perseverance.
During the gold rush, a man who had been mining in Colorado for several months quit his job, as he hadn't struck gold yet, and the work was becoming tiresome. He sold his equipment to another man who resumed mining where it had been left off. The new miner was advised by his engineer that there was gold only three feet away from where the first miner stopped digging.
The engineer was right, which means the first miner was a mere three feet away from striking gold before he quit.
Lesson: When things get hard, try to persevere through adversity. Many people give up on following their dreams because the work becomes too difficult, tedious, or tiresome–but often, you're closer to the finish line than you may think, and if you push just a little harder, you will succeed.
9/ #AskLAU: You Ask. We Answer.
Q. Why should I do the one-year Pre-Med Program at Sharda University and then the 4-Year MD Program at LAU if I want to study the entire 5-Year MD Program at LAU?
A. For Indian medical students who want to complete all five years of the MD Program at the LAU campus in Guyana, NEET is mandatory. We provide the Pre-Med Program at Sharda University, India, for Indian students who have not qualified NEET and want to start their medical education without further delay. So, if you have qualified NEET, you can get direct admission to LAU's 5-Year MD Program in Guyana. If you are yet to qualify NEET, you can complete NEET + Pre-Med in India. After that, you can complete the 4-Year MD Program at LAU Guyana.
More questions? Visit LAU FAQs section or contact us.
10/ Guyana Byte: Know a bit more about Guyana.
About 90 percent of Guyana's population lives in just 10 percent of its land. [Source]
🧩Quiz [The answer is hidden in text of this newsletter.]
Per WHO, globally, how many adults (approx.) suffer from depression?
A. 4%
B. 5%
C. 6%
D. 7%
😂For A Good Laugh: