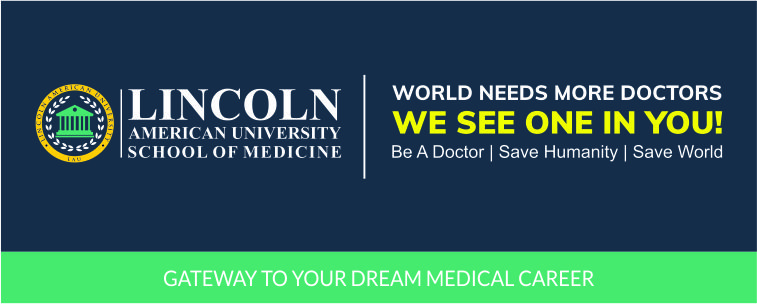 Hello Doctors, Doctors-To-Be, and the rest!
Greetings from Team, Lincoln American University! In July, we have reached certain exciting milestones that will immensely benefit all the LAU students and stakeholders. We also sat with our students who have qualified Medical Entrance Test (NEET) in 2019 and asked them to share their inspiring stories. Well, it's been an amazing experience and we can't wait to share those updates and stories with you. So, let's dive right into it:
#1 Freedom of Health: Message From Vice-Chancellor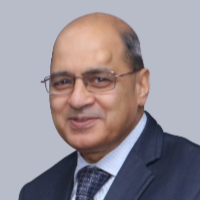 Hello, all students and LAU members!
August 01 —Date of Today— is a very remarkable date in the history of Guyana and other Caribbean countries that have been the British Colonies in the past. The day, celebrated as Emancipation Day, recalls the abolition of slavery way back in 1834.
It's a day for us all to go back into history, remember the struggles our previous generations had to face to win freedom, and express gratitude for the freedom we enjoy today. Well, as they say, freedom comes with responsibility. So, Emancipation Day is also a day to re-affirm our commitment to give our individual as well as group contribution to maintain freedom and responsibility in all aspects of life.
As a community of doctors and medical aspirants, we all are entrusted with the responsibility to take charge of the healthcare of mankind and build a healthy world. Being healthy is one of the most liberating experiences in the world and by contributing our part thereto, we can build a world where everybody has the "Freedom of Health."
On occasion of Emancipation Day, I ask you all to make the best use of the learning opportunities you have got at Lincoln American University, come out as great doctors, and help us build a world with Freedom of Health for anyone and everyone.
Together, We Can.
Best wishes,
Air Marshal (Dr) Pawan Kapoor
Vice Chancellor, Lincoln American University
#2 In Collaboration With Max Healthcare: Introducing Clinical Rotations In India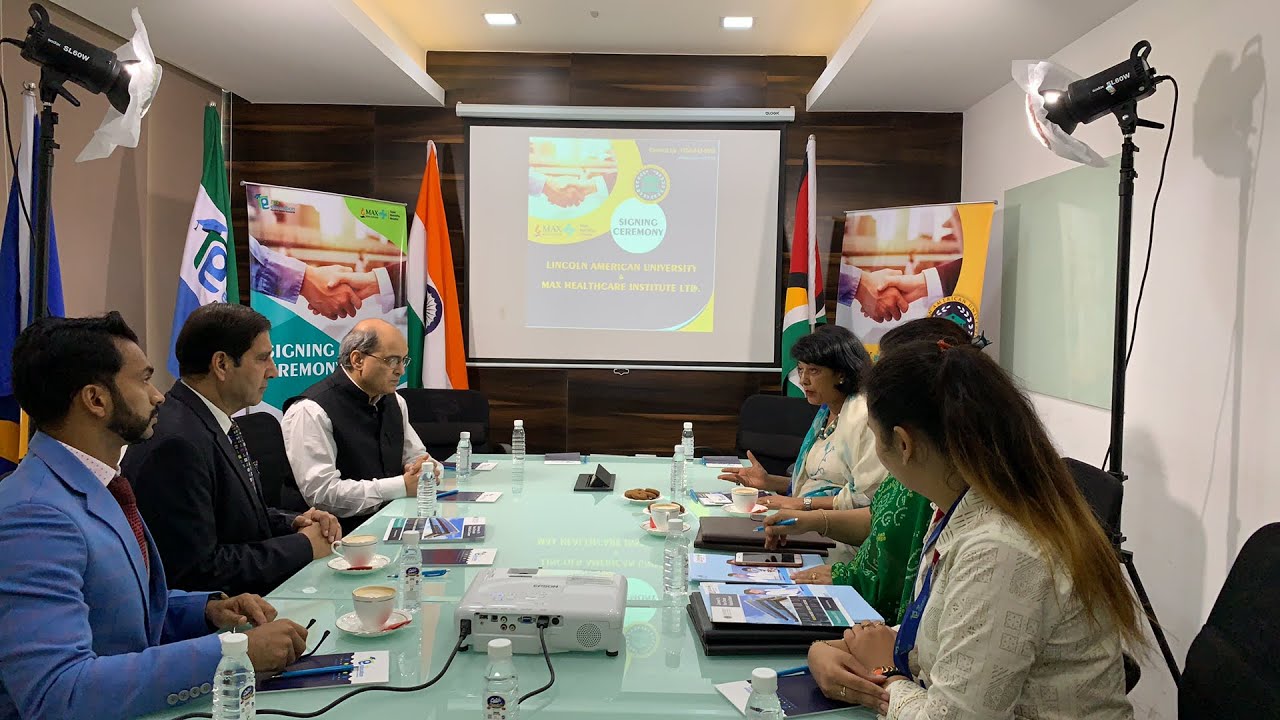 On July 30, 2019, we have signed an agreement of collaboration with Max Healthcare Institute, an award-winning and highly respected hospital chain in India. The new arrangement will facilitate Clinical Rotations in India for LAU Students along with an opportunity to pursue Postgraduate Medical Programs recognized in India, the UK, and other countries worldwide, fellowship and certification courses, and Super Specialty Programs.
✓ Clinical Rotations in India
✓ Postgraduate Program in Internal Medicine (MRCP-UK)
✓ Masters In Emergency Medicine (International)
✓ Fellowships and Certification Courses
✓ Diplomate of National Board (DNB) Programs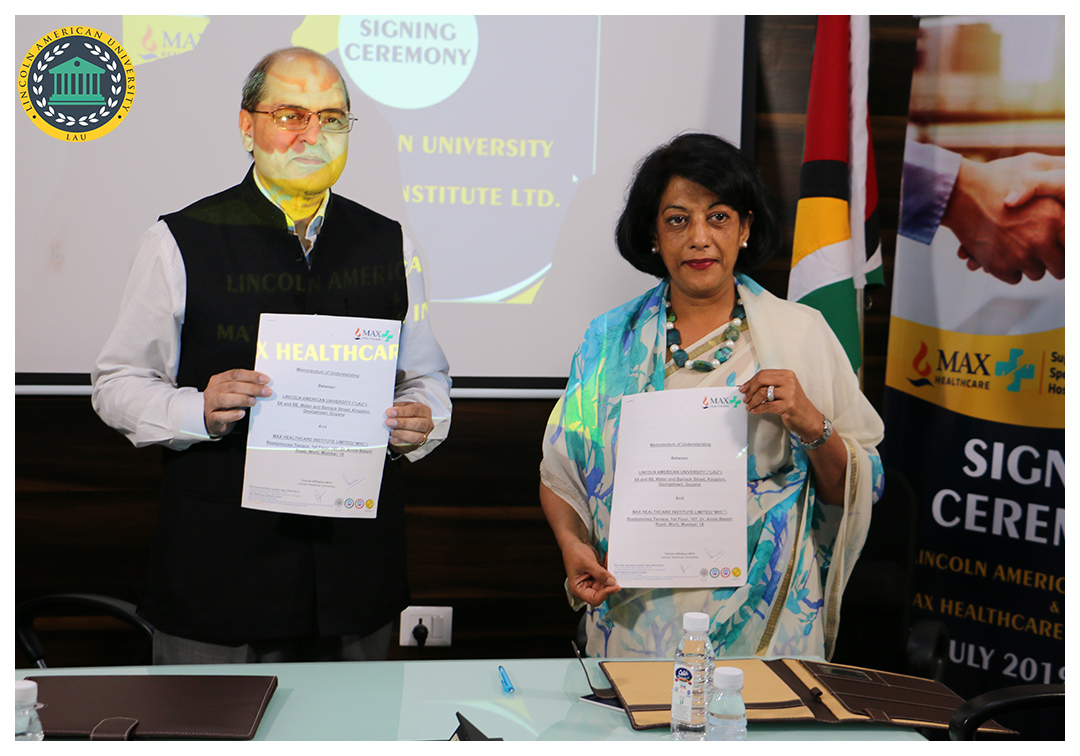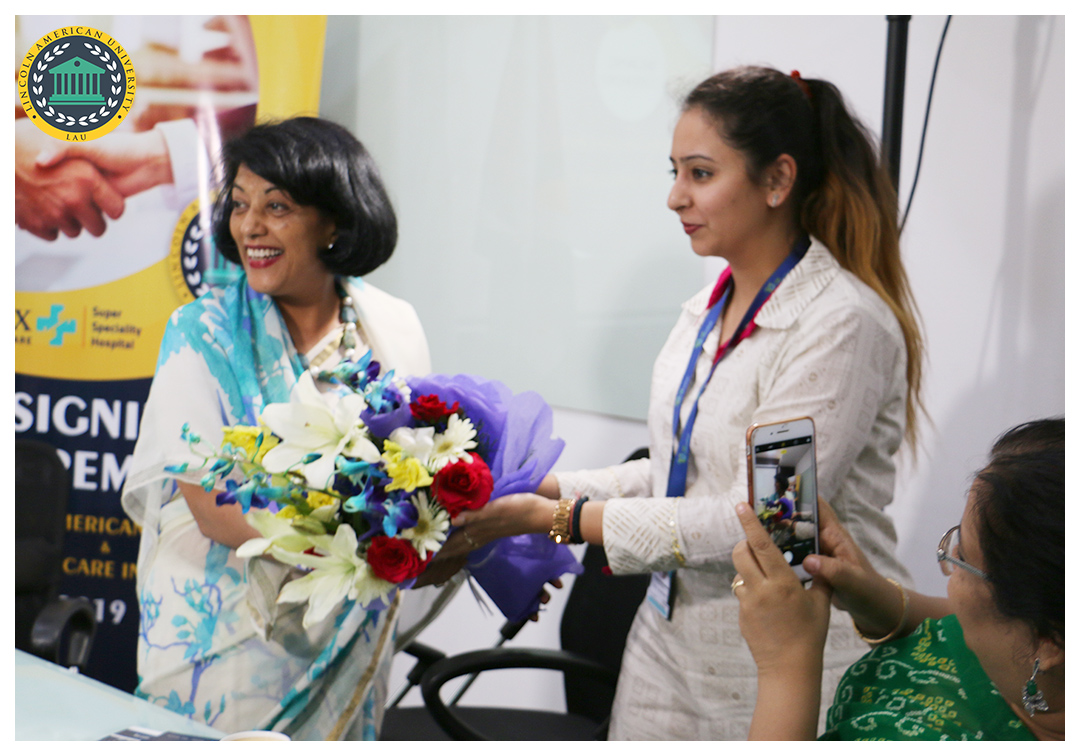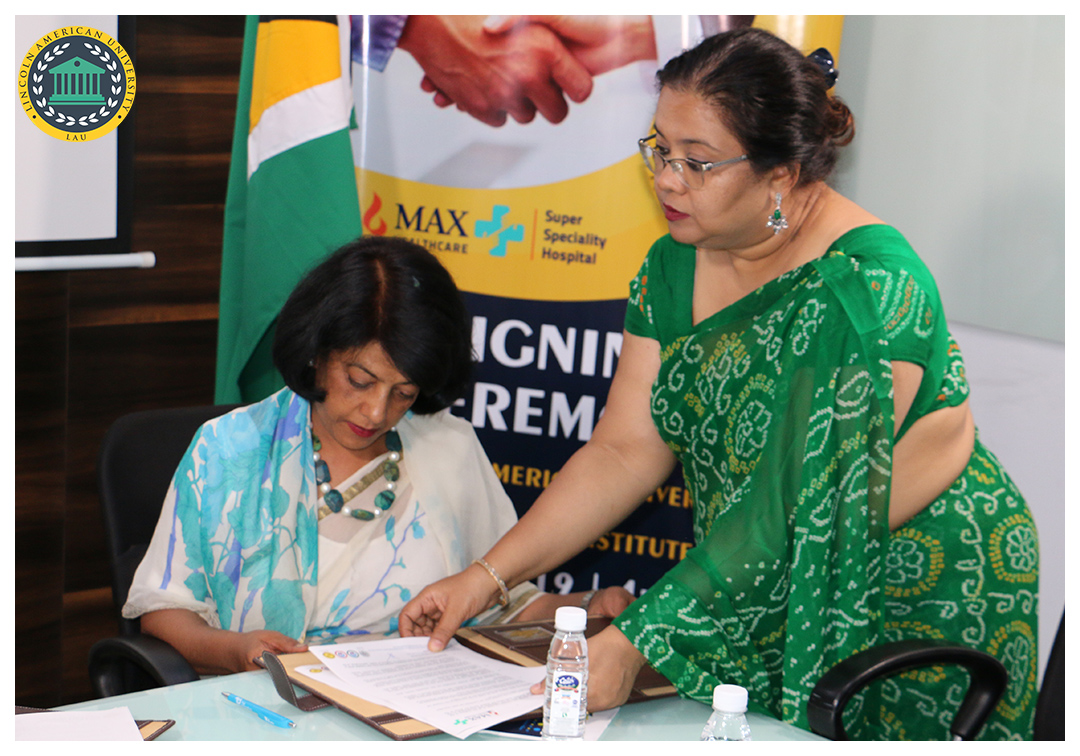 #3 Clinical Rotations In United States: In Collaboration With ACE
American Clinical Experience (ACE) is an organization based in the United States facilitating hands-on Clinical Rotations and research opportunities in the US for International Medical Students. ACE also helps International Medical Graduates to get US Medical Residency Match. We have signed an agreement of collaboration with ACE and now LAU students, after completing the Basic Sciences Program, can apply for clinical training in the US. More on ACE-LAU collaboration will be covered in the News Section of LAU website. Don't forget to check the announcement that shall be out, soon.
#4 Our Student Atul Is Inspiring Millions!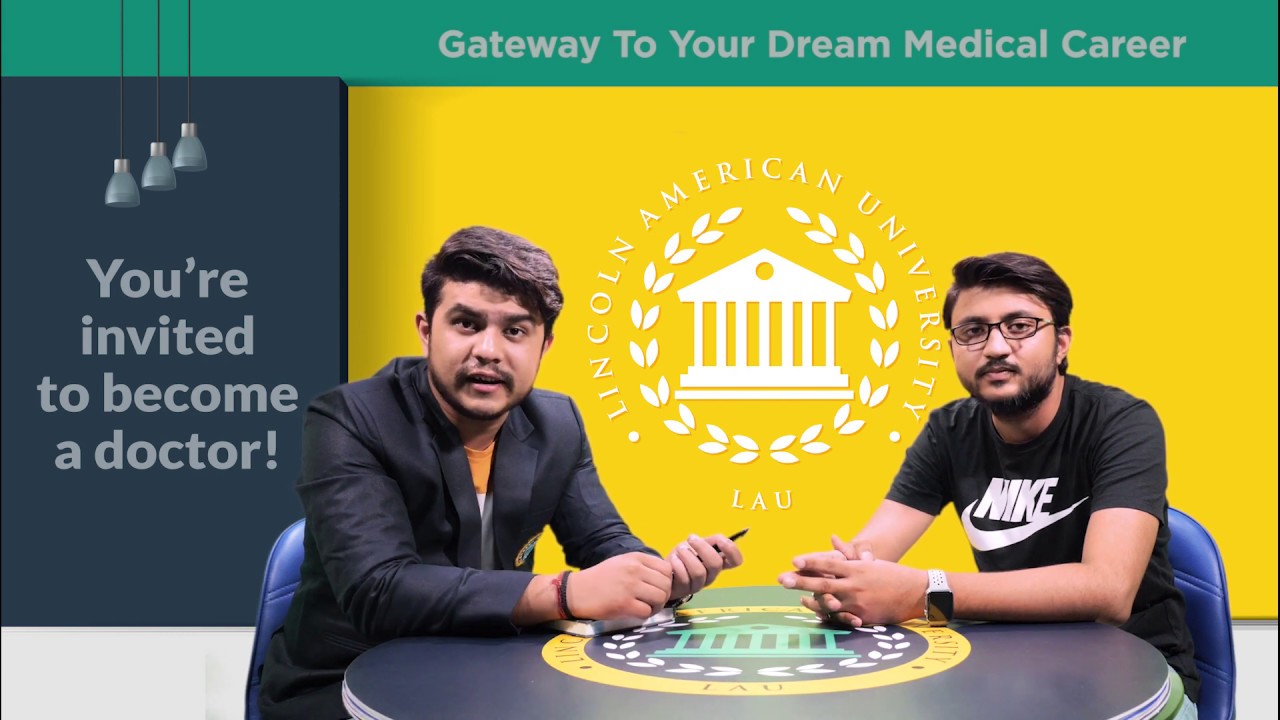 Atul, an aspiring doctor from India, failed to qualify Medical Entrance Test in his 2018 attempt. In 2019, in just one year time, he has not only qualified NEET but has also completed the Pre-Medical Program along the way. His experience in his words:
"I wanted to go to one of the finest medical universities. So, I chose Pre-Medical from Lincoln American University as it provides NEET coaching side-by-side, along with the Pre-Med Program. And students who don't qualify NEET, they don't need to worry here because the University provides side-by-side coaching. So, we can study both the Pre-Med Program as well as the NEET coaching, and we can qualify our NEET exam very easily."
#5 Celebrating Festival of Medical Education
In 31 Days of July, we have organized 7 events across Asia to guide the aspiring doctors about medical education abroad and facilitate easy admissions for the eligible and interested candidates. Thousands of students have been benefitted from our programs and tens of them have got a medical seat at LAU. Well, our next event might be in your country or your city. To make sure you don't miss a nearby LAU Event, keep a track of our ongoing and upcoming events:
#6 One Piece of Advice For NEET Aspirants
Inspiring Story of Swapnil: NEET Not Qualified To NEET Qualified: NEET 2019 Results | MD in Guyana
"If you have not qualified NEET, don't feel depressed. Don't think too much over it. Instead of waiting one year for NEET preparation, take admission in LAU, and it's the best University," said Swapnil, who failed to qualify NEET in 2018 and qualified NEET as well as Pre-Medical Program in 2019 at LAU. Story of Swapnil has already inspired 11K+ Students on YouTube and it can inspire you too.
#7 Happy Birthday, Dr. Torrington!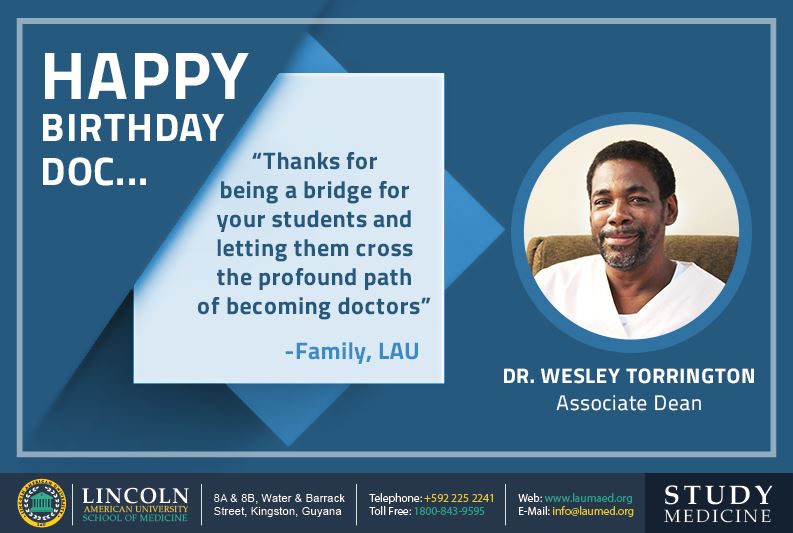 Dr. Torrington has been associated with LAU since its inception and has been an incredible bridge helping LAU Students walk the profound path of becoming doctors. We can't thank him enough but we can wish him many many joyful returns of the special day; his Birthday!
#8 How To Get More Done In A Day?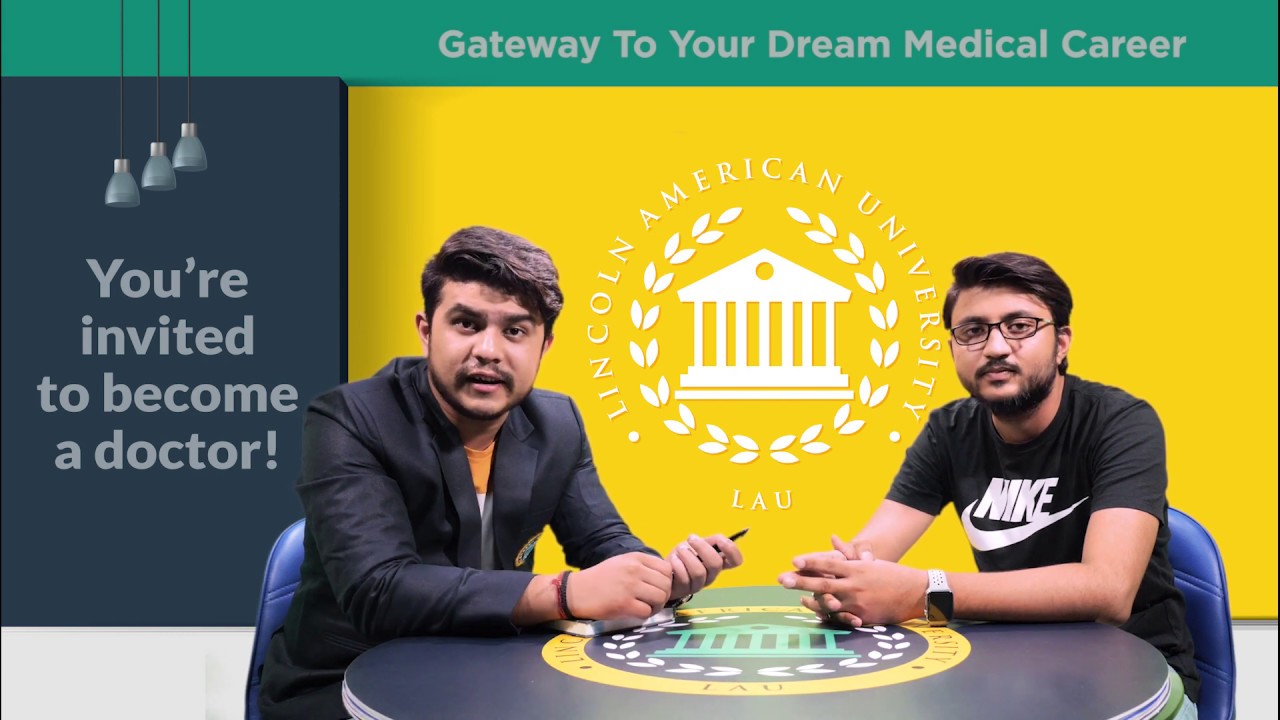 "Divide your curriculum into different topics and fix certain topics for the day to study and revise. Note down your weak and strong points, and at the end of the day, must revise what you have read through the entire day," advised Nivesh, who has qualified Medical Entrance Test in 2019 along with Pre-Medical Program. How he got it all done in one year? To know, checkout Nivesh's story.
#9 What Makes A Great Doctor?
There are millions of doctors. They all get a quality education. They all get hands-on clinical training. And they all treasure experience every single day. Then, what's the one quality that makes a doctor great. Is it education? Is it training? Is it experience? Well, these all qualities are important. However, all these qualities are ineffective without one quality and that quality is "Empathy."
More than medicine, more than clinical care, what patients need for a quick recovery is empathy from those who are involved in their treatment. Empathy is what makes the difference, and empathy is what makes a great doctor. So, no matter what, treat people as well as patients with empathy and you will definitely be a great doctor and a great human being.
#10 Time To Have Some Laugh
Doctor to patient: Why you haven't paid my bill?
Patient to doctor: You told me to avoid any unnecessary stress. That's why I didn't care to open any of your bills!
#11 What's News?
West African Senior School Certificate Examination (WASSCE) May/June 2019 Results are going to be announced soon and all the WASSCE Qualified will be provided with an opportunity to apply to LAU Medical Program and study medicine in Guyana. To explore more, check our handy guide on WASSCE results and opportunity to study medicine for WASSCE Qualified Students:WASSCE 2019 Results Guide.
Studying Medicine In Guyana - A Deliberation: An opportunity to pursue medical education from Guyana is an exclusive opportunity to get quality medical education at affordable cost, in a peaceful environment, and modern infrastructure setting. What's more that MD in Guyana offers? Explore Here:
Medical Education in Guyana.