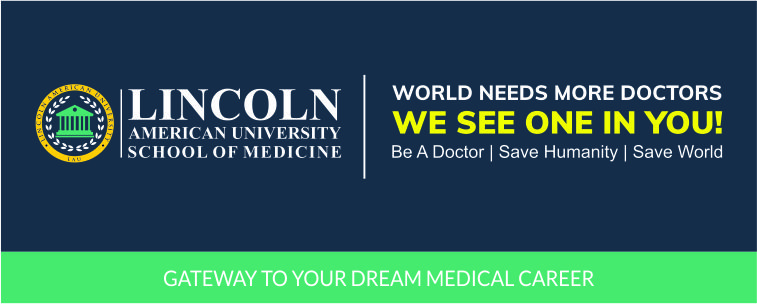 Hello Doctors, Doctors-To-Be!
Finally, navigating through the tough 2020, we have reached December: A month to get all set to bid farewell to 2020 and buckle-up for 2021.
Without further ado, let's get it rolling: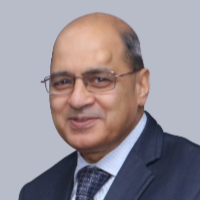 #1 Getting Ready For 2021: Message from Vice-Chancellor.
Dear, Students!
2020 has probably been the most challenging year of our lifetime. In January, it all started normally. In February, we started getting a COVID-flame from the news. And by March-April, COVID seized the world like a wildfire.
Since then, we all have been navigating a new world, adopting new ways to live, study, play, and work. We learned the importance of hygiene more than ever, shifted to e-lectures, made video calls a habit, and became familiar with the art of being together while staying apart.
Fast forward to now, we have reached the time of the year when we start planning to bid adieu to 2020 and get ready to do our best in 2021.
As of now, you might be thinking: When will we have a COVID vaccine? What 2021 will be like? When will we be able to go out and enjoy outdoors as usual? When will this pandemic go away?
Let me tell you one thing: There are few questions that only time has answers for. In the meantime, what you can do is to make the best use of the time and resources you have in your hands. Make new plans for the new year and hit new targets. Make use of infection Control practices the new norm - whether we have vaccine or no vaccine. These practices will not only keep you safe but will also block the chain of transmission of any disease. For all airborne and droplet infections please remember the three "Ws"viz WASH YOUR HANDS, WEAR YOUR MASKS and WATCH THE DISTANCE (not be in crowded places and in public gatherings, maintain atleast 2 metres or 6 ft distance from others).
Being alive and having an opportunity to pursue your dreams is no less than a blessing. So, be grateful for what you already have. Do the best you can to be a better version of yourself every day.
As they say: "It's not what happens to you, but how you react to it that matters." So, whatever the situation is, just let it be. You focus on what you can do now with your time and get ready for 2021. Everything else will fall in place.
Best wishes,
AVSM, VSM, and BAR (Retd),
Former Director-General of Medical Services (IAF),
Vice-Chancellor, Lincoln American University
#2 Play USMLE Quiz December 2020🎓
USMLE Step 1 Quiz for December 2020 is out today. Play the quiz online. It will hardly take 5 minutes. Study questions carefully and play with peace of mind. We hope to see you score 5/5!
#3 Meet Mohd Rabee Who Qualified NEET + Pre-Med In One Year!
Mohd Rabee was enrolled in LAU's 2019-20 batch of Pre-Medical + NEET Coaching program organized in India in collaboration with Sharda University.
Fast forward to 2020, Mohd not only completed his first year of the MD Program but also qualified NEET. In Mohd's own words:
"Hello, Everyone. This is Mohd Rabee. I enrolled in the LAU University in 2019. I have learned and enjoyed many things in the Sharda campus. It is a great experience, and the atmosphere full of learning and gaining knowledge. Moreover, our staff helps us a lot. They always stand for us and motivate us in everything."
#4 For You: Paperless Admission To LAU Medical Programs.
If you have qualified NEET:
You can apply online for direct admission to the 5-year MD program, which is equivalent to MBBS in India and approved by MCI.
If you are yet to qualify NEET:
You can apply online for direct admission to the 1-year Pre-medical + NEET coaching program organized in India. In one year, you can pass the Pre-Medical + NEET. After that, you will get direct admission to the LAU 4-year MD program, which is equivalent to MBBS in India and approved by MCI.
#5 From The Library: After NEET Medical Career Guide.
Get your free copy of "After NEET Medical Career eBook" by Lincoln American University, where you will find:
An overview of the present ecosystem of NEET and medical seats in India.
Medical career opportunities after NEET, in India, as well as abroad.
Pathway to pursue MBBS in India as well as MBBS abroad.
Guide to becoming a doctor for students who are yet to qualify NEET.
Guide to becoming a doctor for students with low NEET scores.
Reasons to study MBBS Abroad: Benefits and challenges.
#6 Expand Your Mind: Read. Lead. Succeed.
Expand your mind and level-up your thought process with stories handpicked for you this month:
#7 Cheers To The Winners For USMLE November 2020 Quiz!
Total 89 students played the USMLE November 2020 Quiz. We appreciate all students who participated and tested their knowledge.
Out of 89 participants, we are featuring here four students who got the highest score this month, i.e., 5/5 (names in alphabetical order):
Benjamin Antwi
Johngreat
Nkpoikana Ukpe Solomon
Pyego Linus
We congratulate all the winners with a huge round of 👏 👏 👏!
#8 Development of the COVID-19 Vaccine: Know The Process.
Vaccine development is a long-long process, starting with animal testing to three phases of clinical trials and completing with final approval. And when it comes to a severely complex and novel virus like Corona, it can take even longer.
Want to know how the COVID-19 Vaccine is being developed? This 4 minute 41 seconds video from Osmosis is worth watching:
An Overview on COVID Vaccine:
Normally it takes years of research and testing for a vaccine to finally be launched for mass immunization but in the light of the havoc created by the coronavirus, the scientific community are racing in a fast forward mode to produce a safe and effective vaccine as early as possible. There are more than 50 vaccines that are currently undergoing clinical trials in humans and there are another more than 80 preclinical vaccines that are under trials in animals to see whether there is any immunogenic response or not. A brief description of some of the vaccines about which information is available and that have raced ahead of others is tabulated below:
The likely priorities for initial vaccination are as under:
Health Care Workers
Other Frontline operators
Elderly and Senior Citizens
Those with Comorbidities
#9 This Month's Inspirational Story💡
Once upon a time in a tiny city there lived a merchant named Sally and a money lender named Torry. Sally borrowed a lot of money from Torry but was unable to payback due to huge losses in his business. Torry was a clever and an ugly man both physically and mentally. He had an eye for Sallys daughter named Christina. When he realized Sally cannot pay his money back he hatched a dubious plan to marry his beautiful daughter. Torry asked Sally to pay all his money back failing which he can write off his debt if he offers the hand of his daughter Christina in marriage to him. Sally pleaded that the condition was unfair and he was not ready to barter his daughter for the money that he owed Torry. Torry then proposed a new condition. There were a lot of pebbles on the ground where the two were standing. Torry said that he will pick up two pebbles one black and one white and rearrange them in closed fists of both hands , one hand will hold black pebble and the other shall hold the white pebble. If Christina chooses the white pebble then Torry will write off the debt and leave the marriage proposal but if she chooses the black pebble then the debt will be written off but he will marry Christina. Seeing her father in a dilemma, Christina agreed. Sally bent down to pick up the two pebbles and Christina noticed that cunningly he has picked up two black pebbles. She had three unpleasant choices in front of her. First choice was that she could inform her father which would lead to more complications and animosity. The second choice was that she could quietly choose the black pebble and get married relieving her father of his debt and the third choice was that she could simply refuse to choose any pebble but that would still put her father in trouble. So she decided to go along with the making of the choice but with one condition that everyones eyes should be closed during the choice process. Torry gladly agreed. Christina took the pebble from one of the closed fists of Torry and "accidentally dropped" the same to the ground. She then asked Torry to see which color pebble was left in his hand to identify the color she had picked. Torry had no other choice but to show the black colour pebble in his hand and set both of them free.
Moral: Sometimes life may not give you straightforward choices. You have to think out of the box to make the right decision under unfriendly circumstances.
#10 Happy Diwali: Wish You All Luck & Prosperity✨
This has been a year when we needed a light of hope more than ever. Diwali, the great festival of lights, tells us well that there are always new beginnings waiting for us, there is always light over darkness, and knowledge always triumphs ignorance.
May this Diwali has moved you into a spirit of happiness and joy and have inspired you to look forward to new beginnings, aspire for knowledge, and a full-of-light future in the times to come. Happy Diwali.
🧩Quiz [The Answer Is Hidden In Text of This Newsletter.]
😂For A Good Laugh: