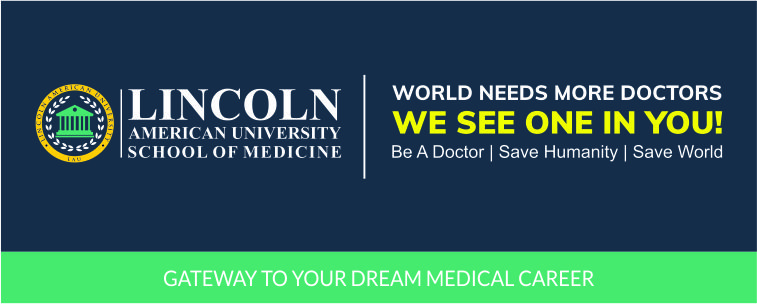 Hello Doctors!
Welcome to the very first Newsletter of School of Medicine, Lincoln American University (LAU). We chose to simply call it "LAU Newsletter"!
Via LAU Newsletter, we'll keep you informed about what's going on in the world of Lincoln American University, including news & updates on the career in medicine, LAU campus & university life, events and other things to keep you informed, inspired and motivated at the same time.
Without further ado, let's enjoy the very first LAU Newsletter.
[P.S. At the end of the newsletter, we have given "Feedback Form" link where you can share your feedback on the newsletters. Do let us know what you'd like to add in the upcoming newsletters. Feedback link shall be available in all the forthcoming newsletters.]
#1 Explore your University with Air Marshal (Dr) Pawan Kapoor, Vice-Chancellor of Lincoln American University!
Seek guidance right from Dr. Kapoor and explore the opportunities that LAU offers to you as a doctor of the future!
#2 Lately, LAU has been in the news, for good reasons!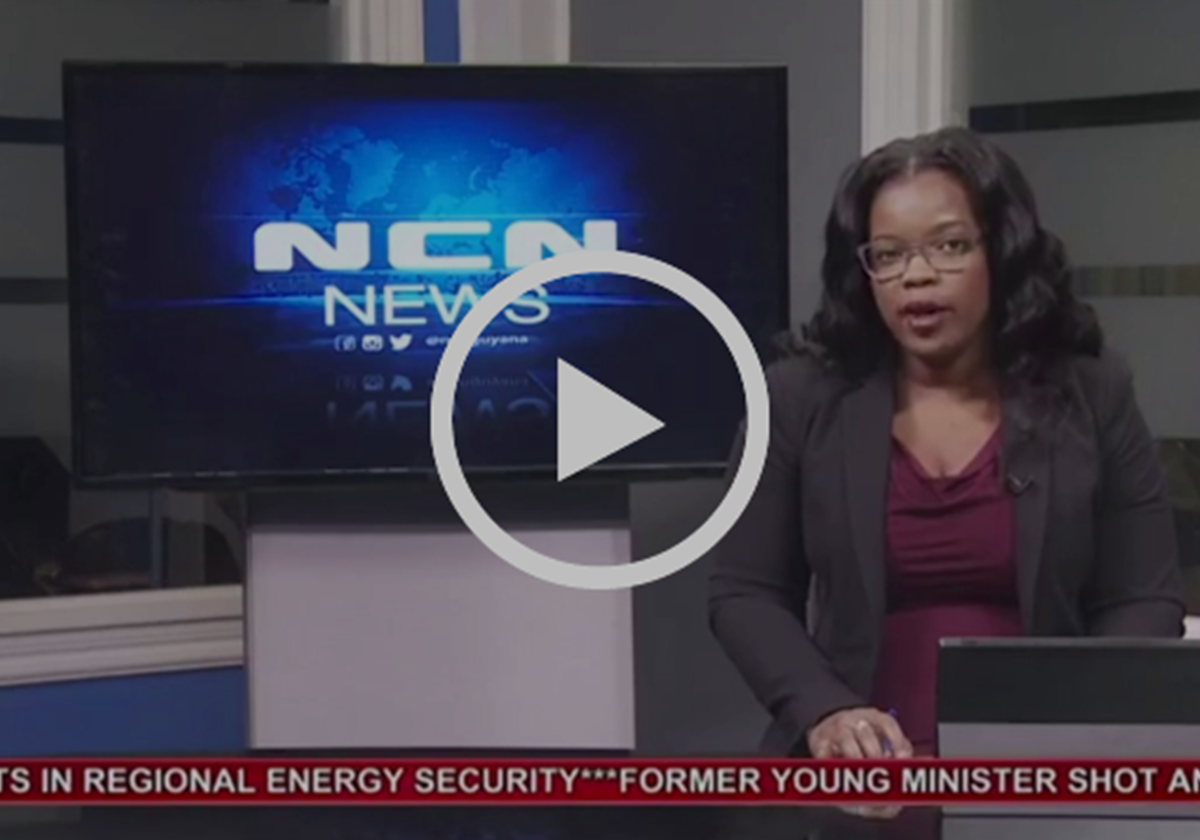 Lincoln American University got featured In National Communications Network (NCN), local news network in Guyana
National Communications Network - a News Network in Guyana, said some cool words about the University. Here is an excerpt of the news report:
"The university believes strongly that Guyana can become a haven for world-class health care given its closeness to North America… Lincoln American University opened doors in 2017 attracting students from India, Africa, and Guyana. The enrollment has peaked to over 100 students so far."
#3 Know how Amisha from Saharanpur, decided to study medicine at LAU
Sometimes your dreams pave the way for your future, and so Amisha decided never to look back and enrolled in LAU for pursuing her studies in medicine. After qualifying NEET-2018, she had thought that she will be able to get admission in one of the Top Medical Colleges in India. But the fees structure of these institutes was so high, that Amisha's parents had to let go of her dreams. Meanwhile, Amisha researched alternative options in India & abroad, found about LAU & got enrolled. Option to apply for USMLE is easily available for students enrolled in LAU's MD Program. So Amisha would like to explore her career options in USA after completing her graduation. She would also like to serve her country after completing her studies from LAU.
Hear Amisha's story in her own words in this video:
#4 Research Exhibition at LAU – Yes, LAU focuses on research as well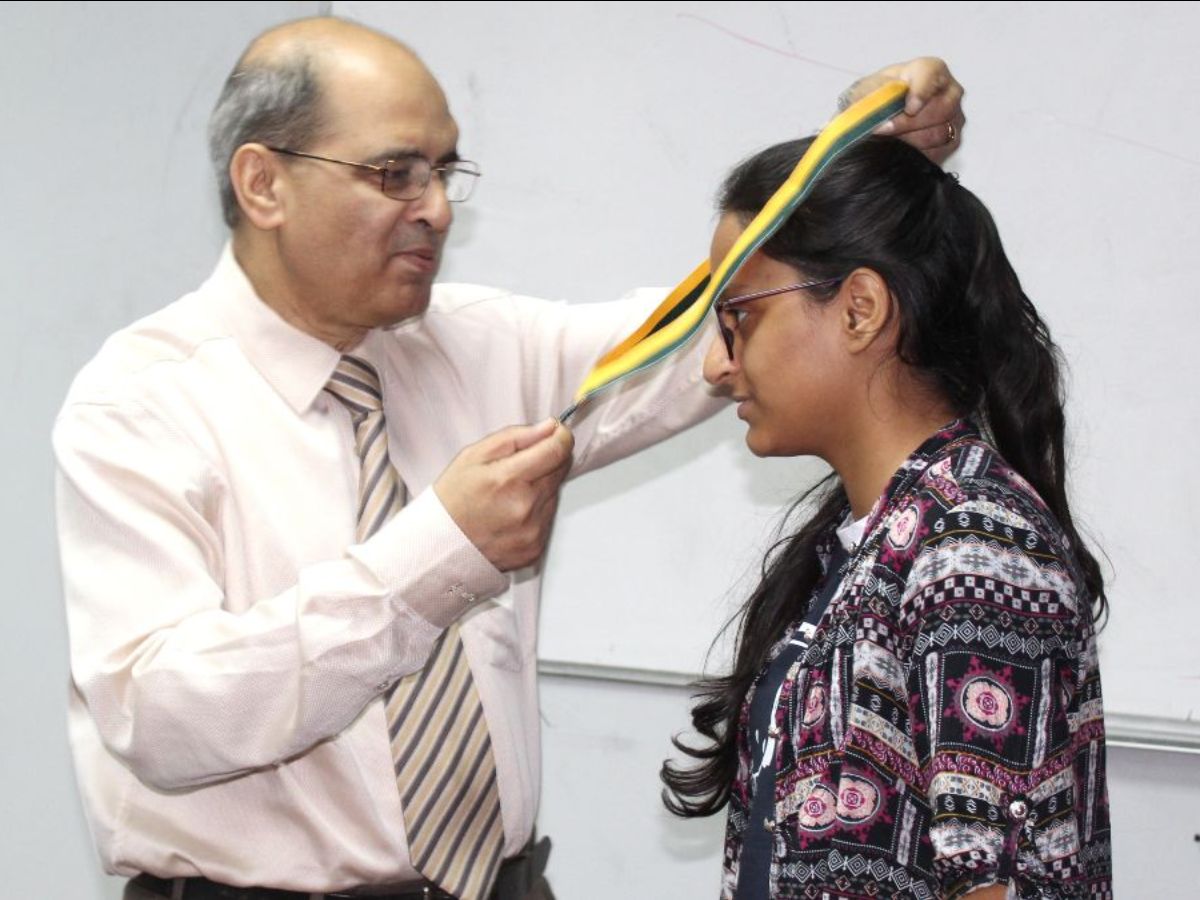 LAU always nurtures bright ideas & encourage its students to do research and innovate in the field of medicine. Gladly, efforts are working. Recently, LAU arranged Research Exhibition in which students showcased their new researches & science projects that they were working on to make the world a better place. Students were honored by Dr. Kapoor with a view to encouraging them to excel further and keep doing the good stuff!
#5 LAU expanding Clinical Experience with Georgetown Public Hospital, Guyana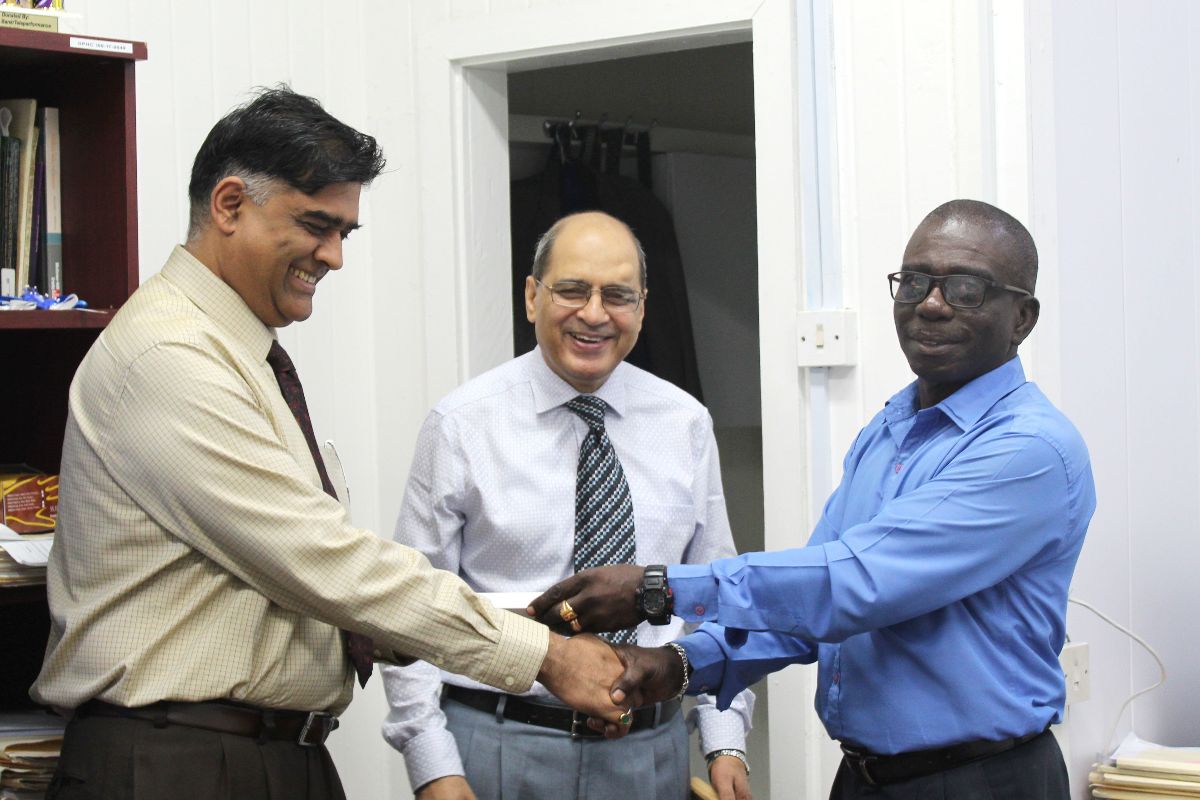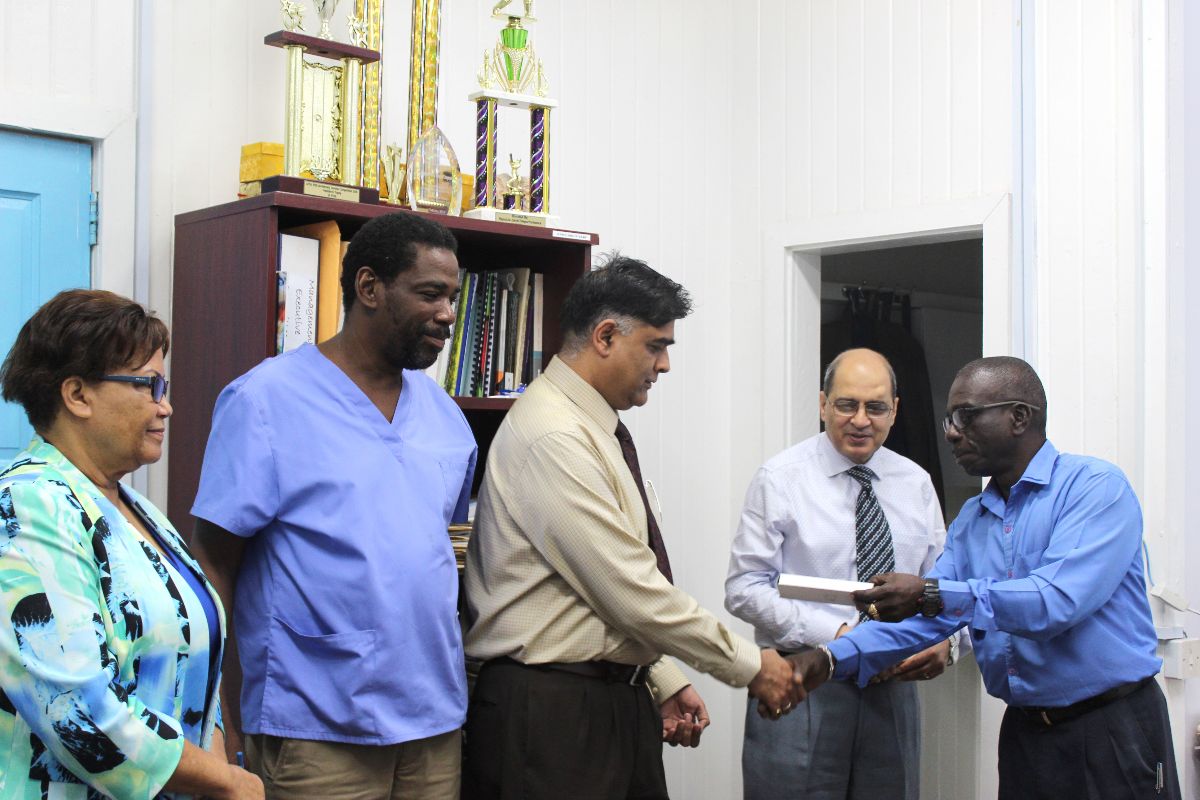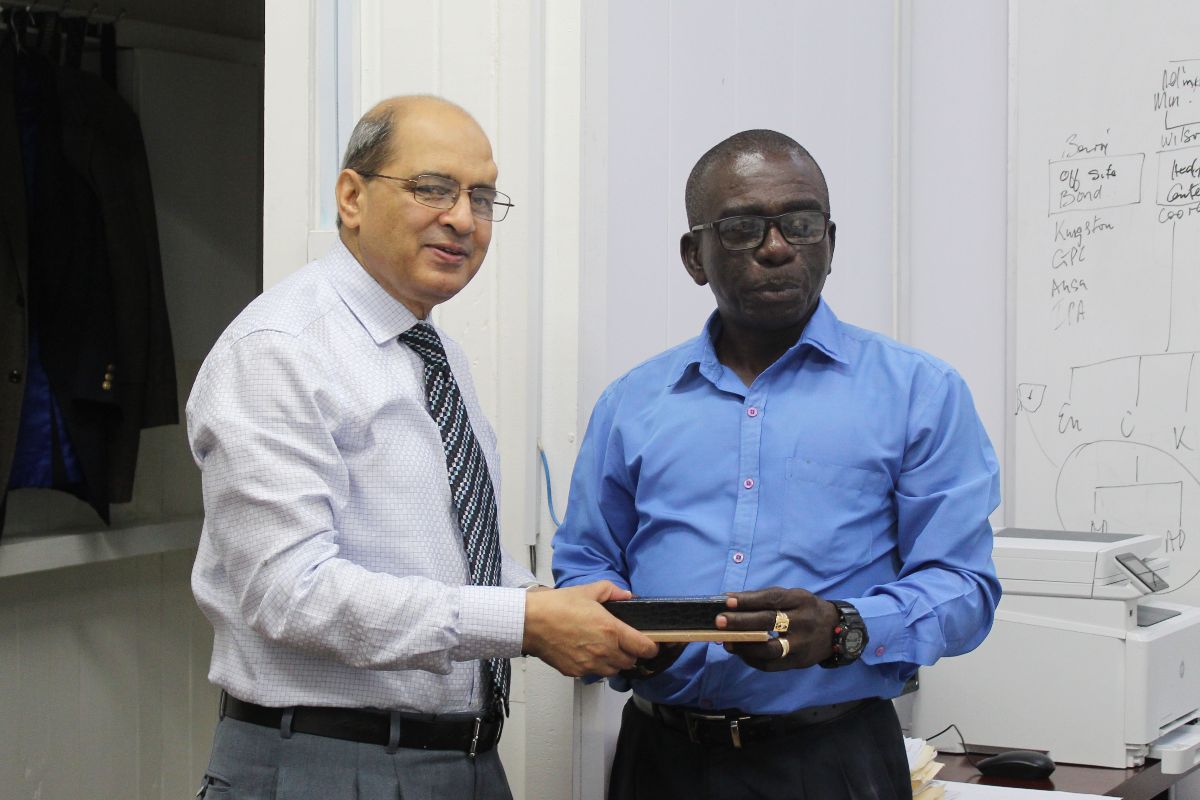 Air Marshal (Dr) Pawan Kapoor (Retd), Vice-Chancellor of Lincoln American University met Brigadier George A Lewis, Chief Executive Officer of Georgetown Public Hospital Corporation to further strengthen the existing cooperation and collaboration between LAU and their affiliate Georgetown Public Hospital with a view to look at future opportunities and possibilities for enhancing the clinical experience of LAU students.
#6 Interactive session of Vice Chancellor with the students of LAU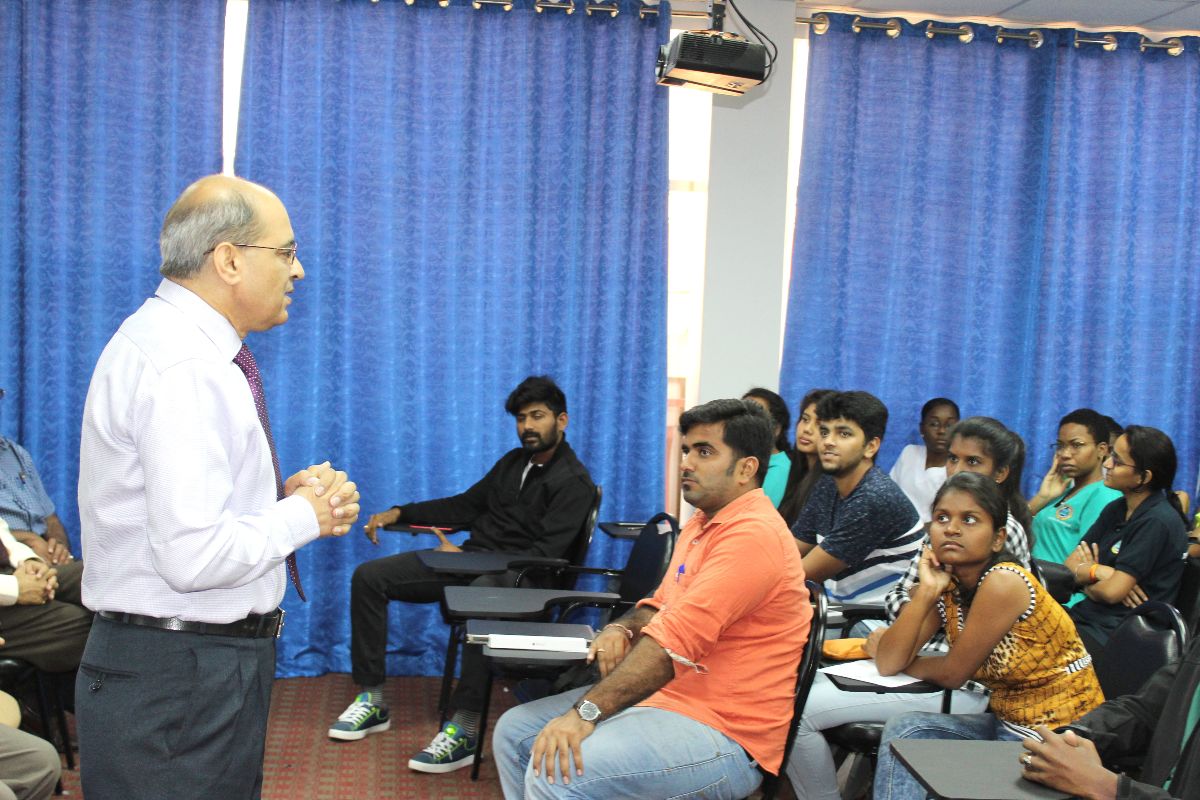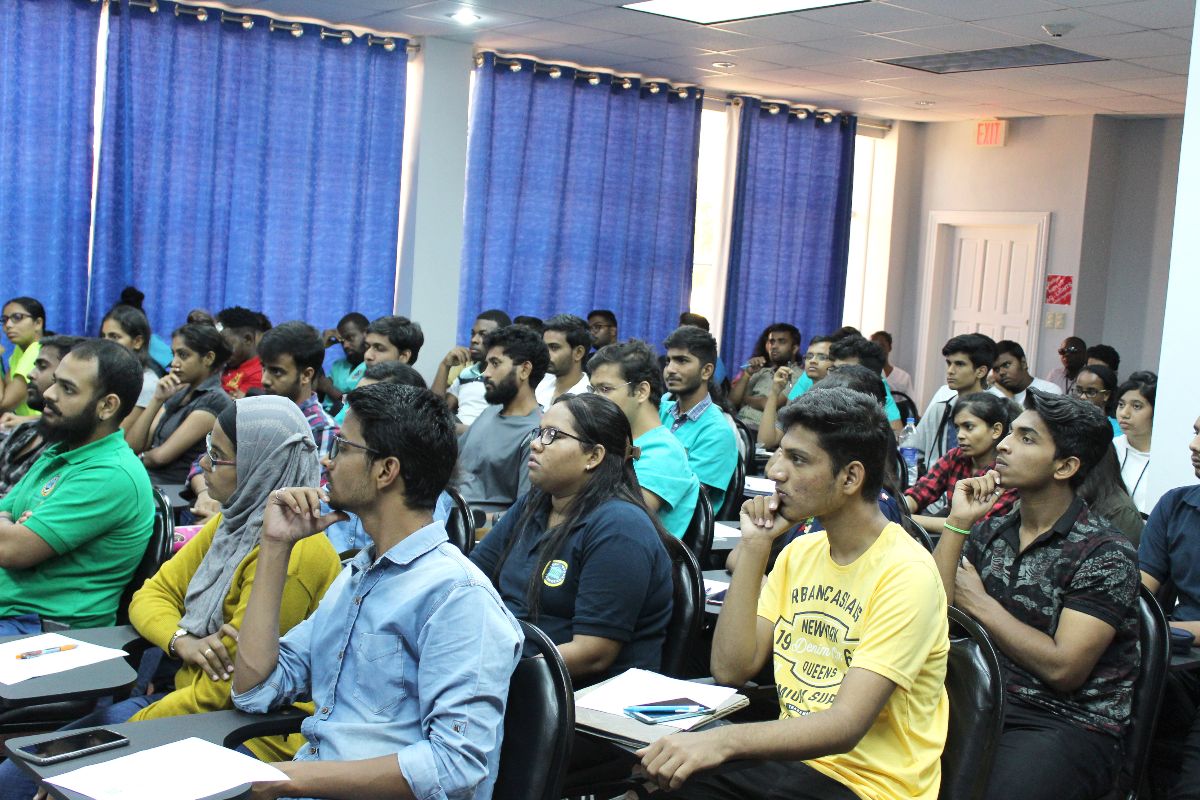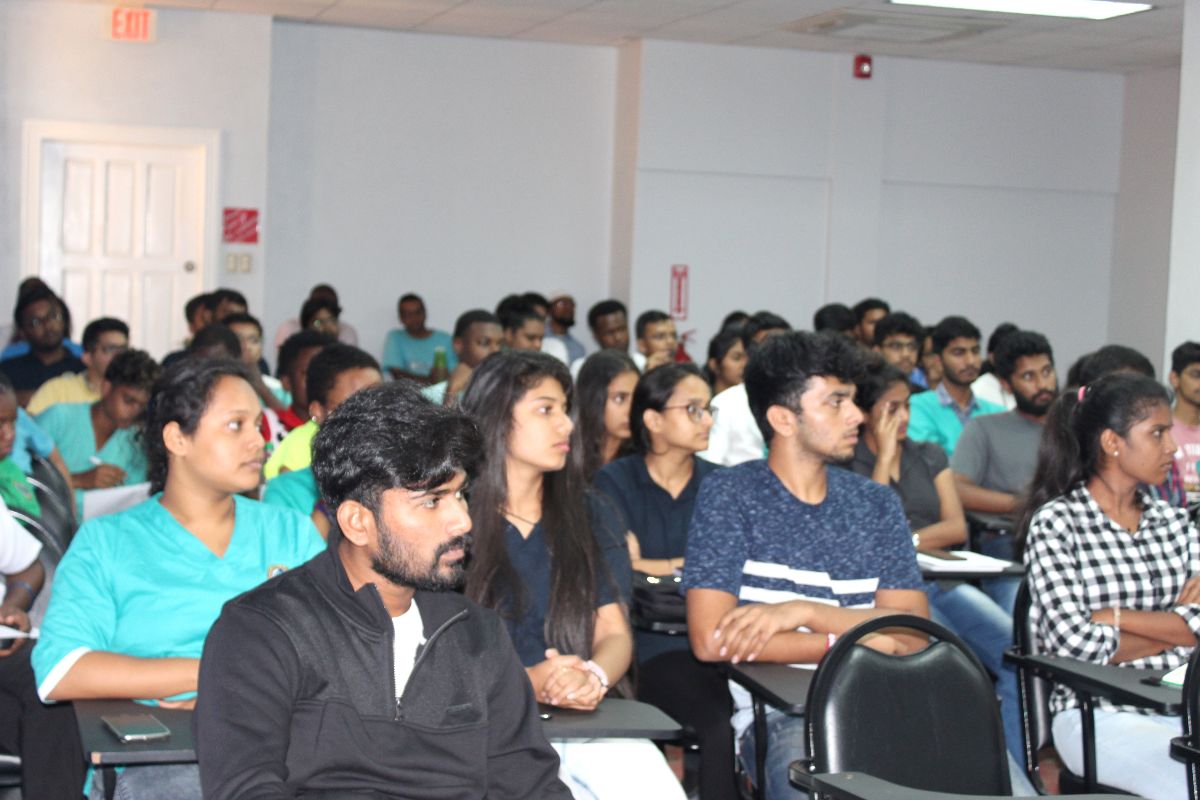 For innovation & quality education, interaction is important. That's why we keep arranging get-together for our students and medical fraternity. In this session, all the students were briefed on various doubts they had about the academic program, USMLE preparations and other hostel, transportation issues. The students also got a glimpse into future of LAU & upcoming student facilities!
#7 LAU students learn while playing!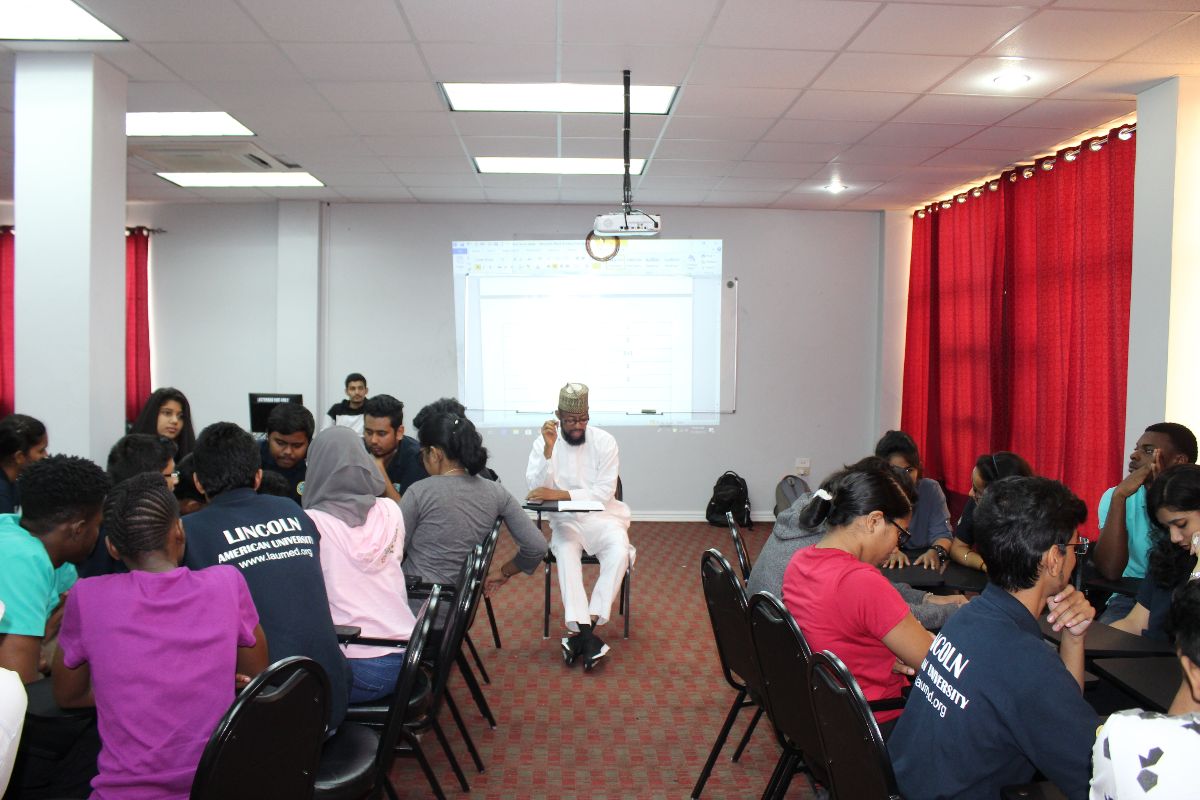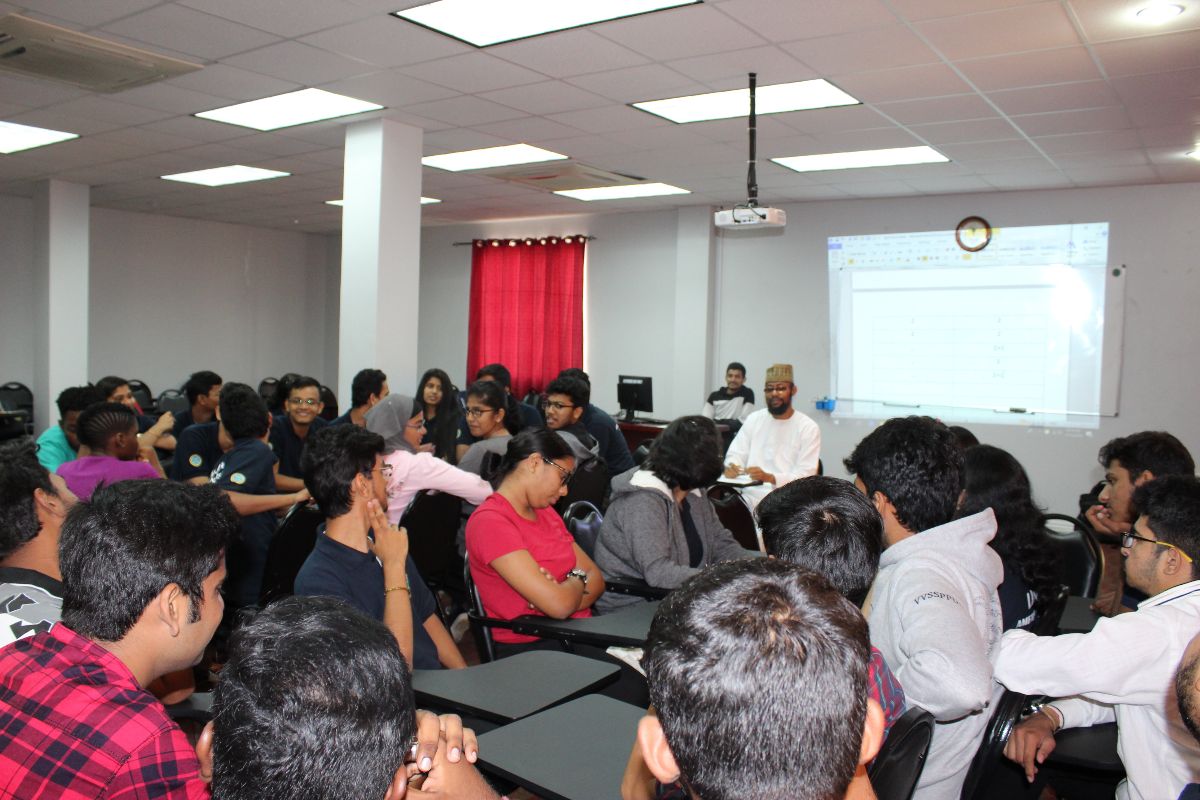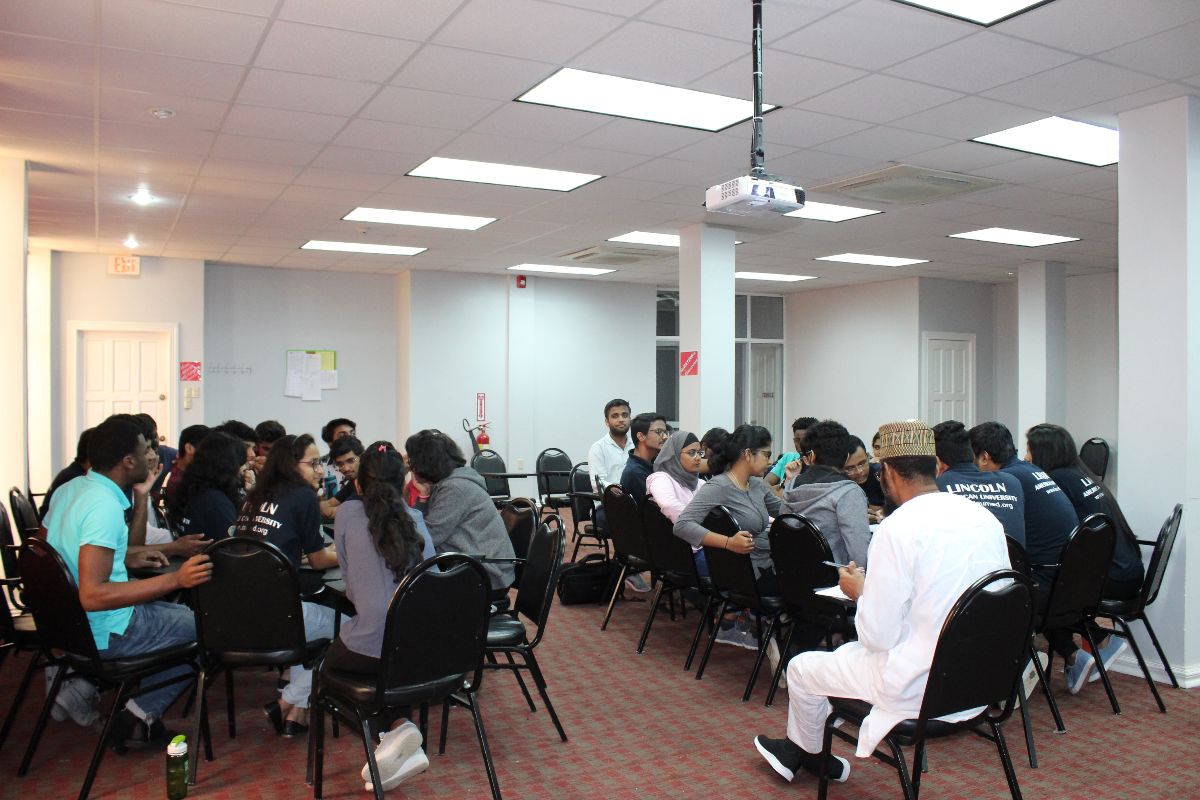 Dr. Abdullah, faculty of Anatomy arranged a wonderful game for our students with a purpose to make education a bit fun. Students enjoyed the quiz and also gained medical knowledge in a whole new way. Hopefully, we'll come up with few more "Medical Games" for our students.
#8 Time to gain some energy! LAU family enjoyed a day out in Guyana!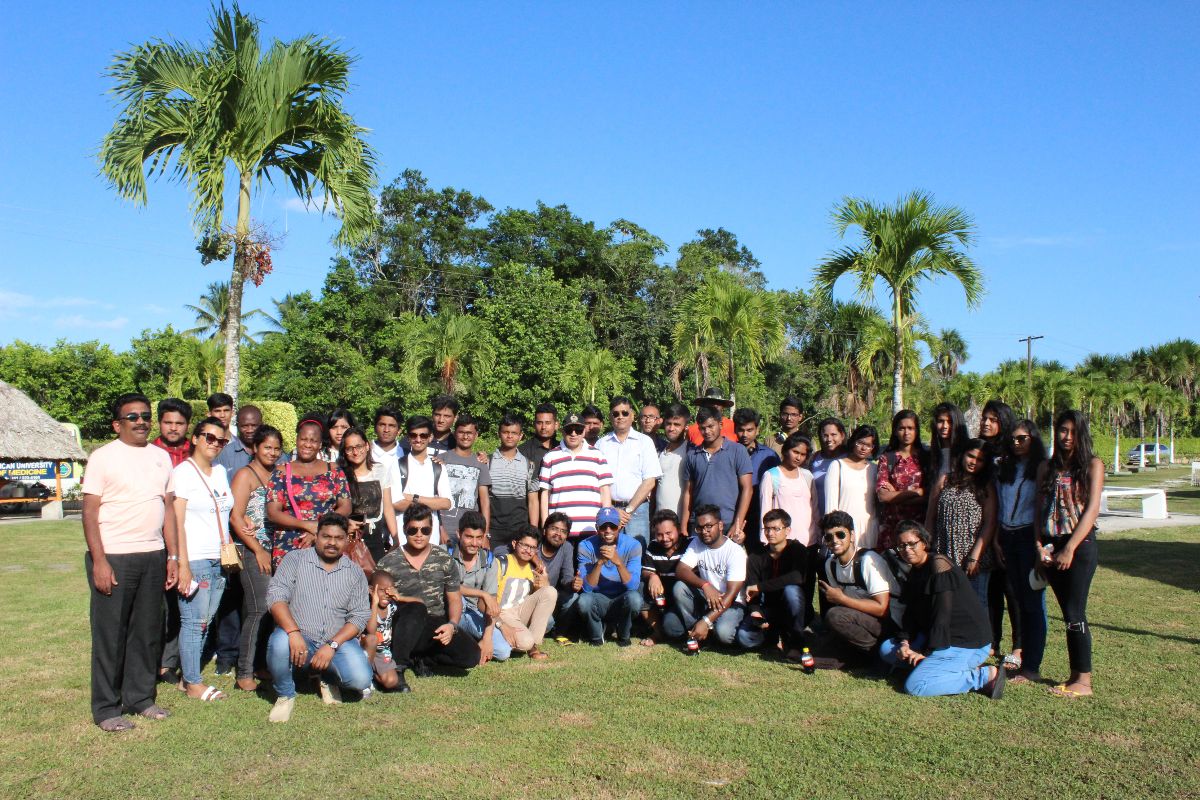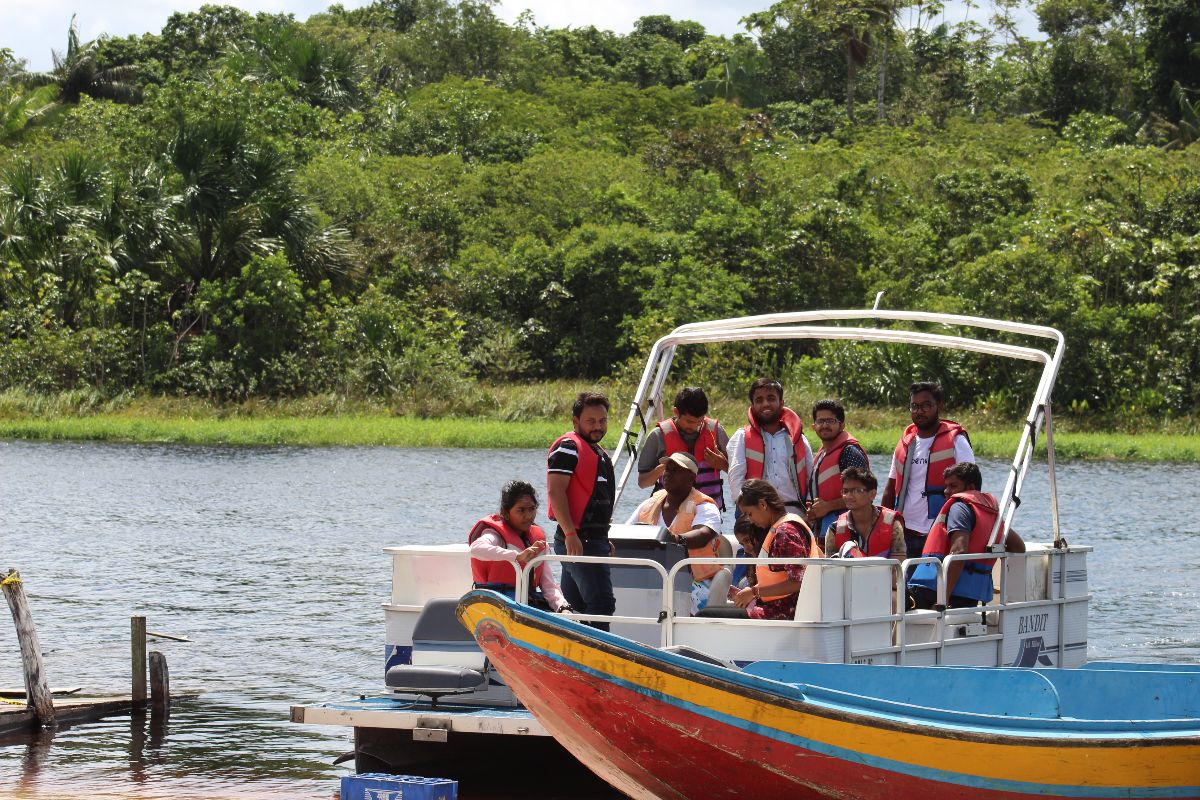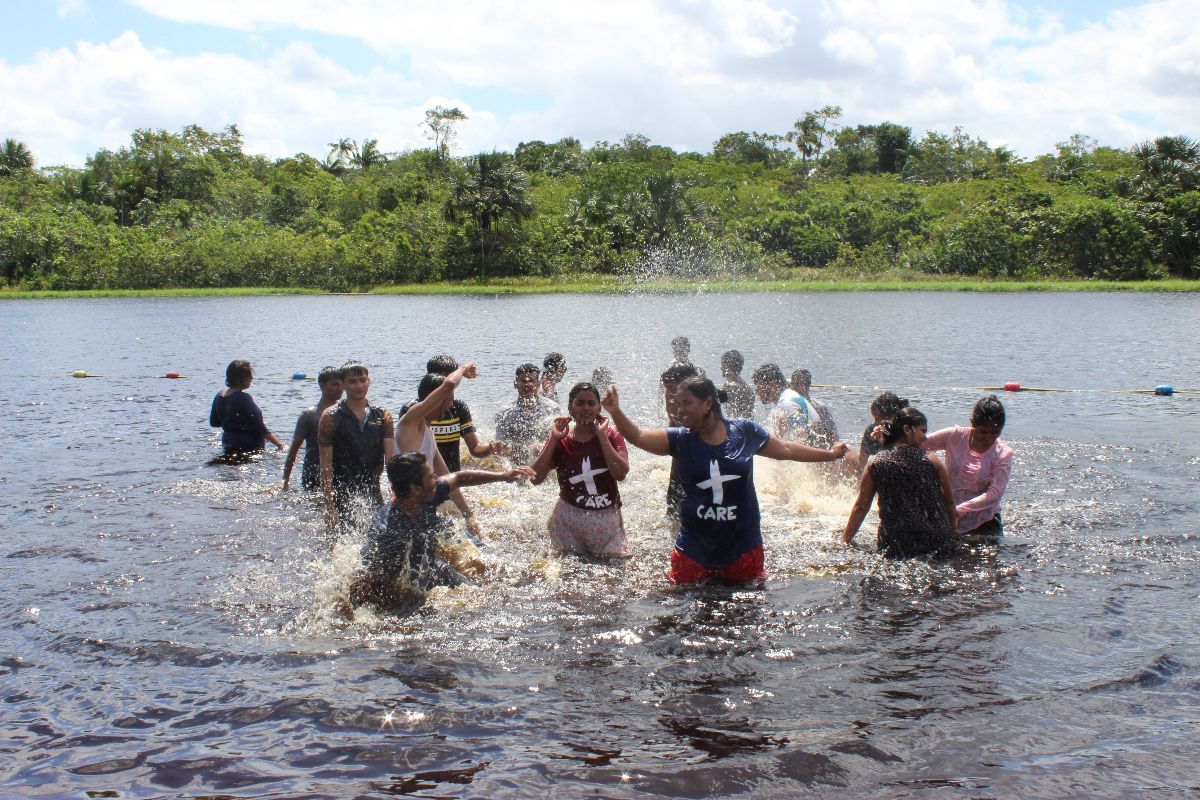 Sometimes to regain energy & productivity, the best way to do is do nothing or take a break from what you're doing ritually! So, we took a break from our normal routine at LAU and went out for a trip to discover beautiful Guyana, play some games & had fun!
#9 Christmas Times!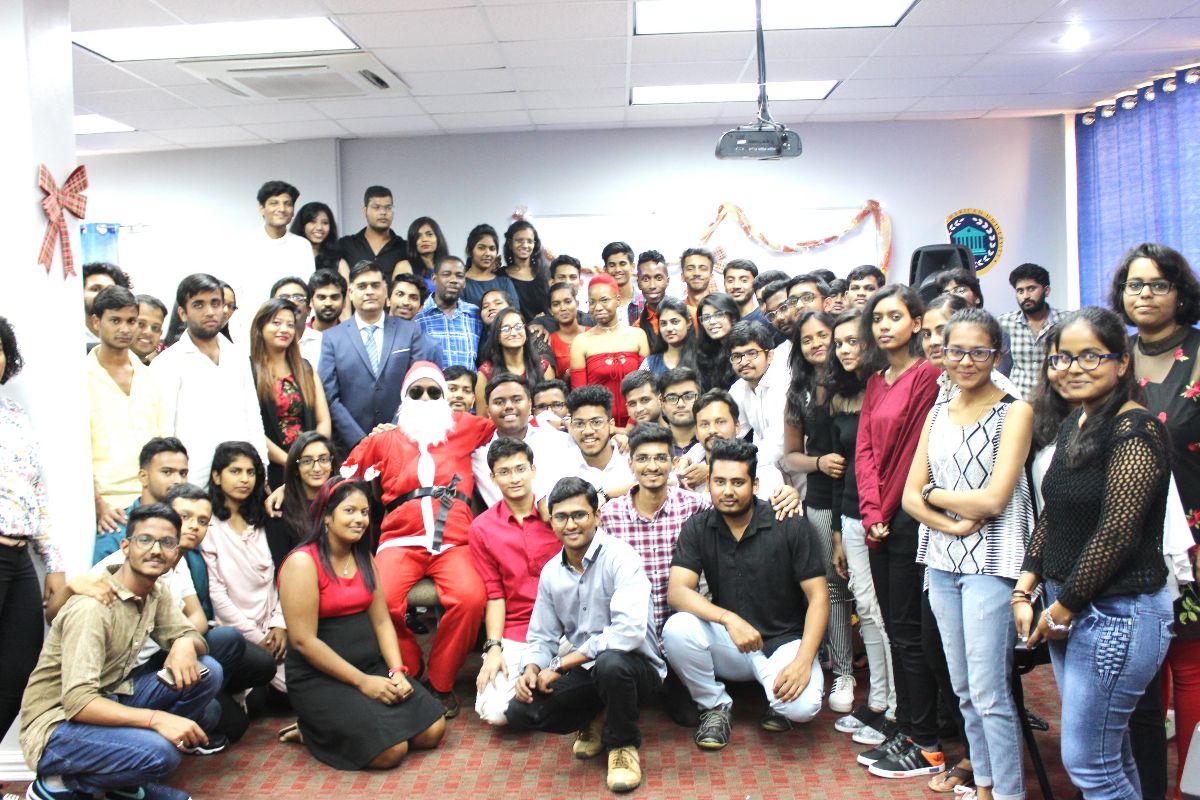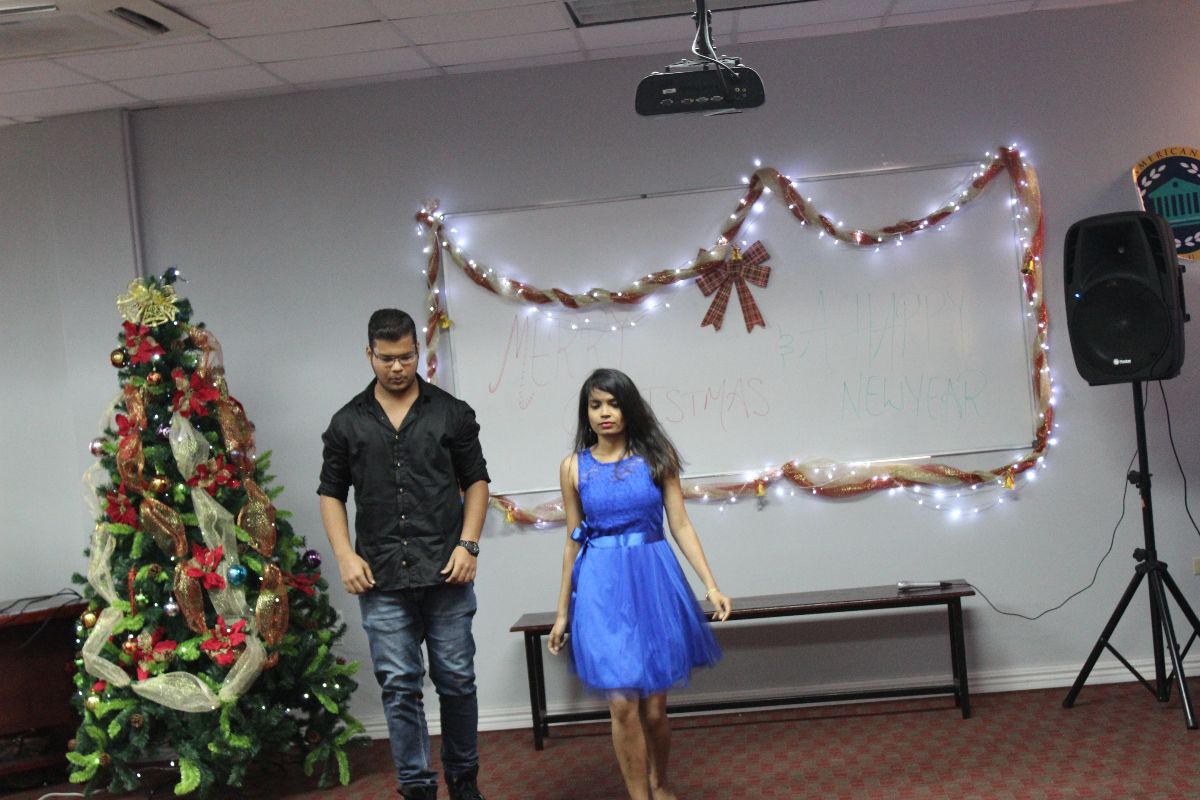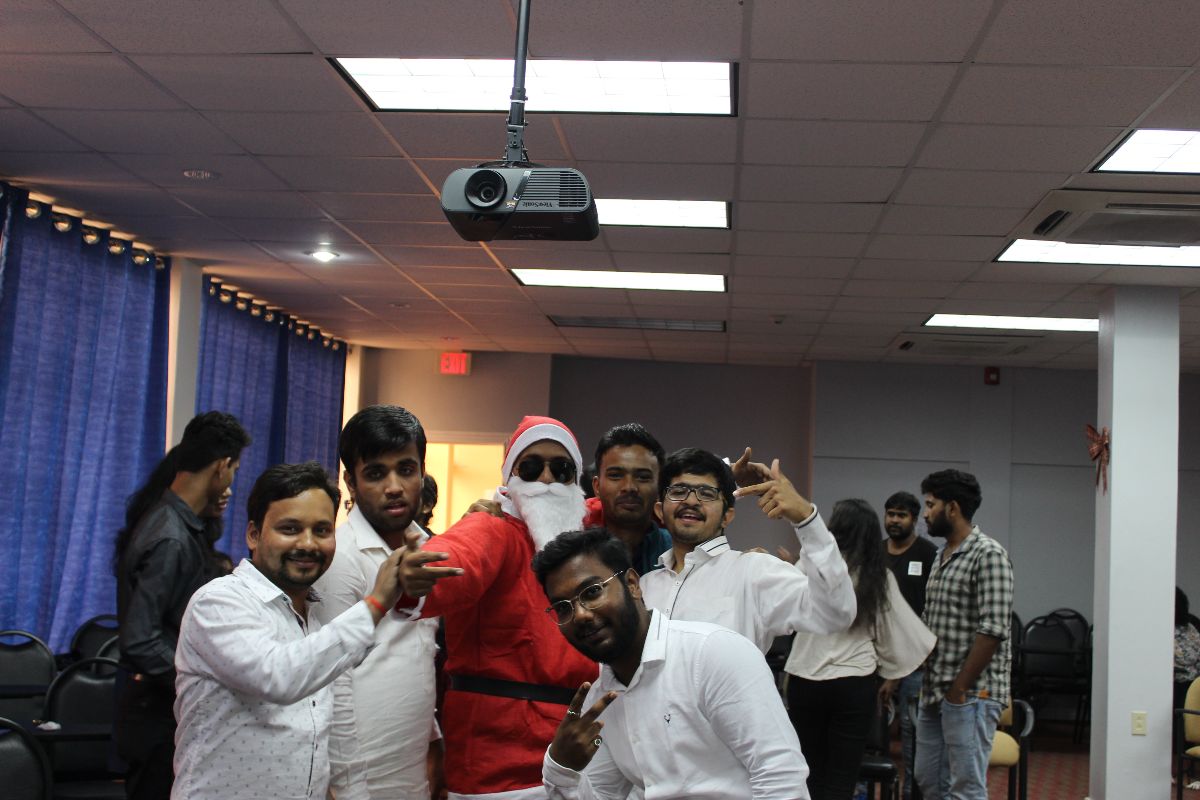 The Christmas celebrations took place in the college campus on 25th December 2018. The celebrations included a rhythmic performance from the college choir and an add-on surprise package by 🎅 Santa Claus.
#10 New Year Cheer 2019: Cooperative Republic of Guyana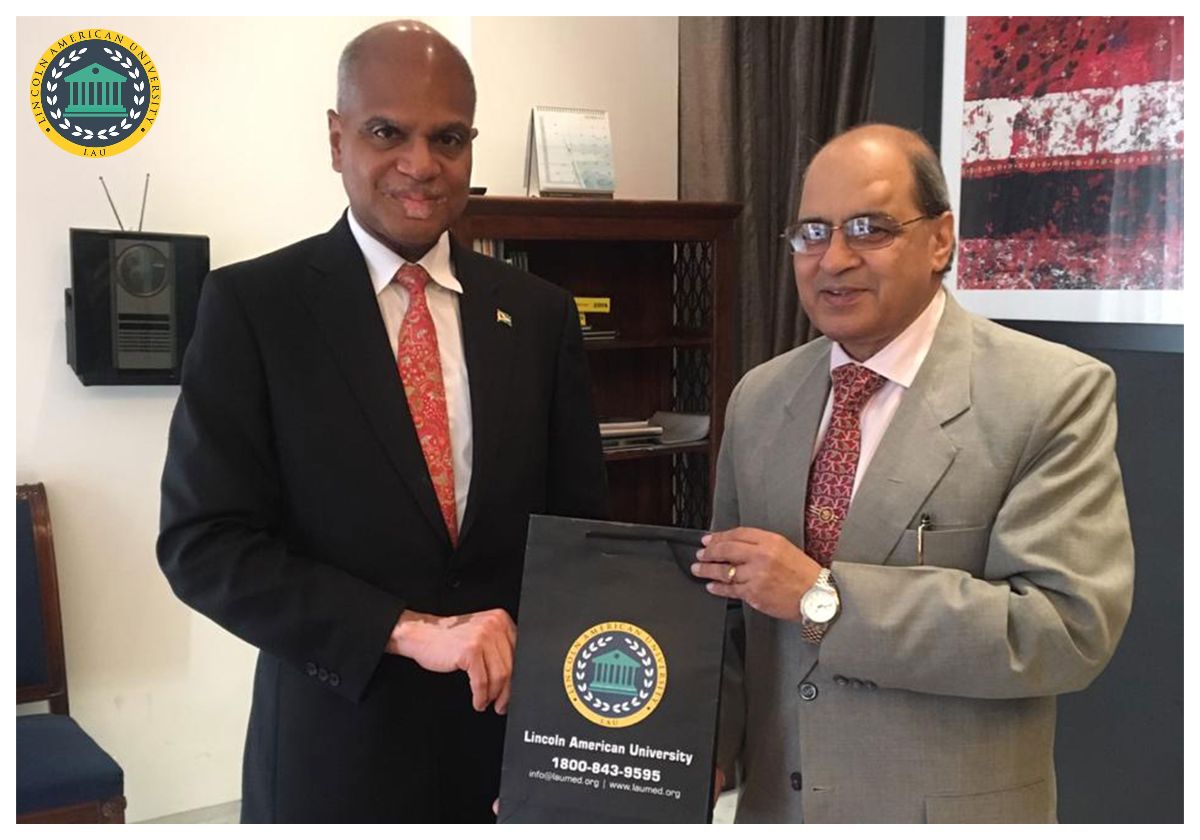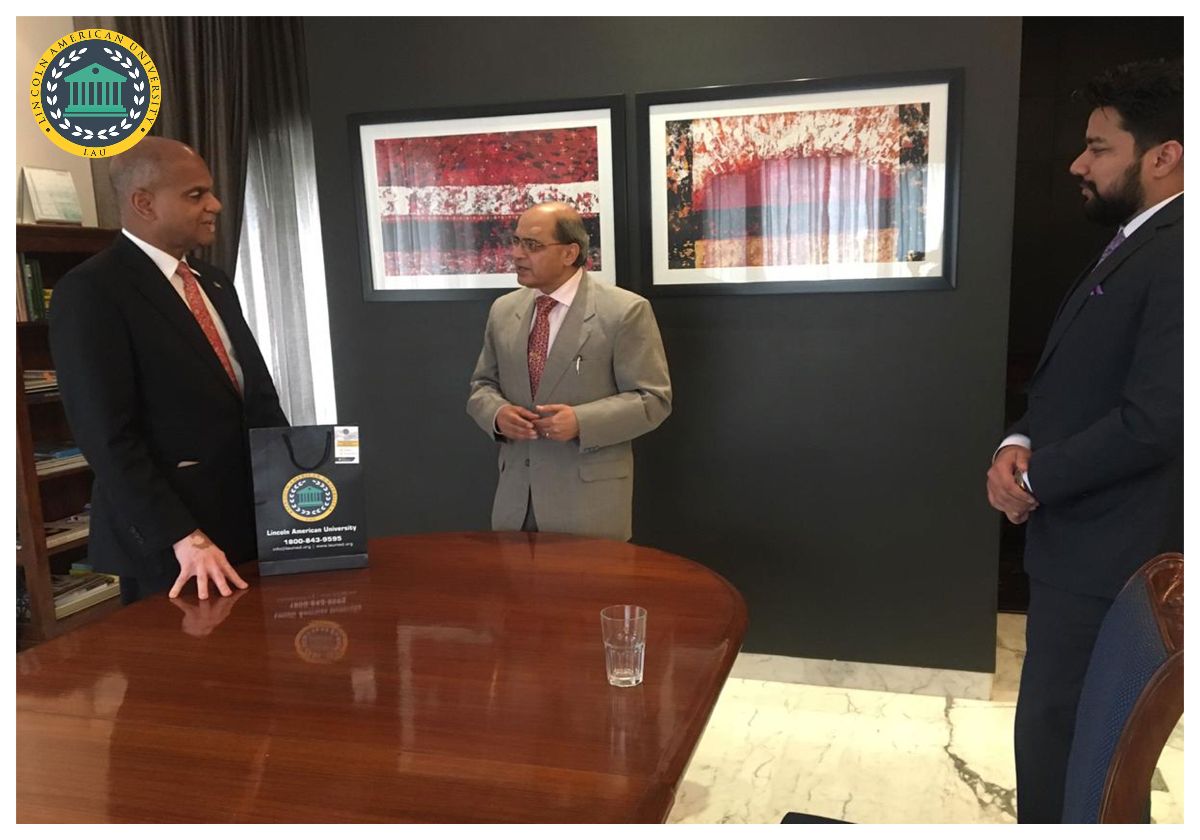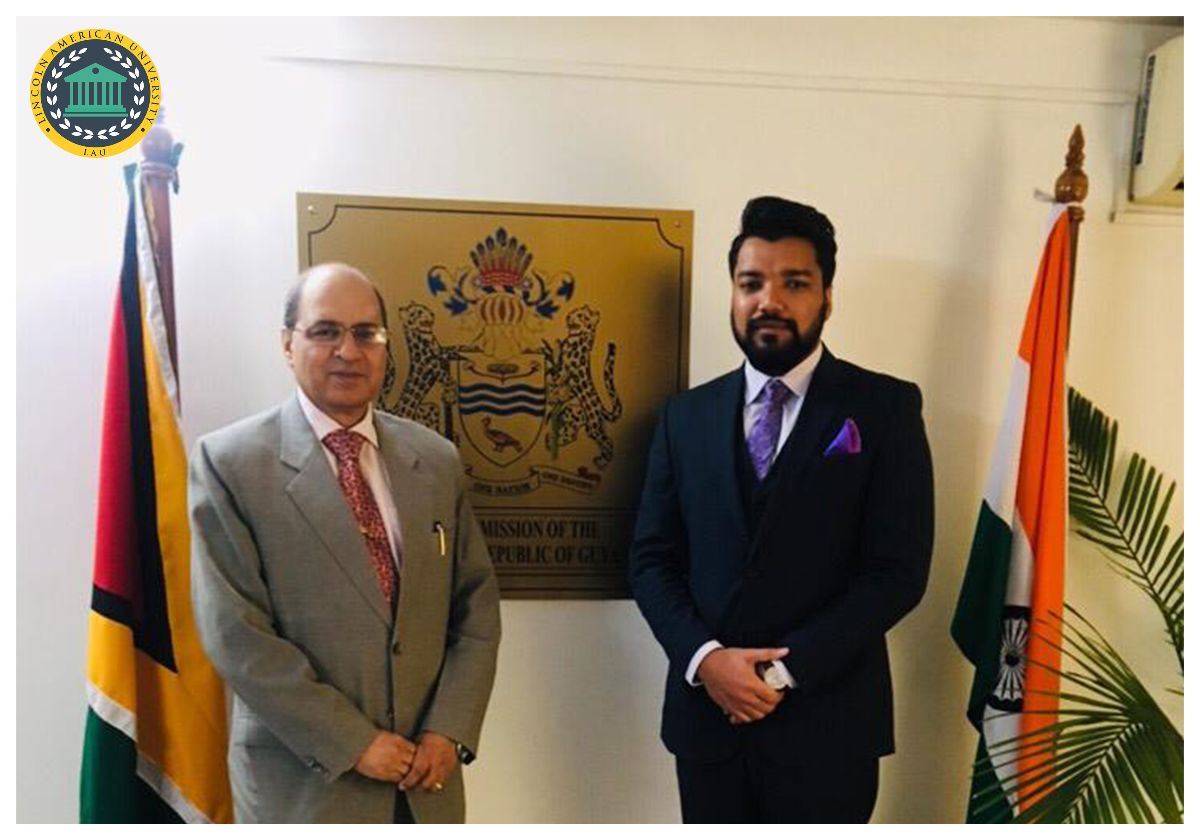 On 16th January, Air Marshal (Dr) Pawan Kapoor, Vice Chancellor, and Dr. Dinesh Singla, Dean of LAU met His Excellency Dr. David Goldwin Pollard, Guyana's High Commissioner to the Republic of India and greeted him with New Year wishes on behalf of the entire team of LAU.
His Excellency Dr. David Pollard was apprised about LAU's future road map including development of University infrastructure in Guyana, betterment of existing facilities (including hostel, laboratories, library & sports), recruitment of more faculties to provide medical education, beef-up the medical awareness and work for the holistic upliftment of the healthcare system of Guyana. His Excellency Dr. David Pollard was glad to know about the first medical university in the Caribbean region which is going an extra mile for delivering its social responsibilities.
#11 LAU students & faculty participated in GIRO's Medical Outreach Program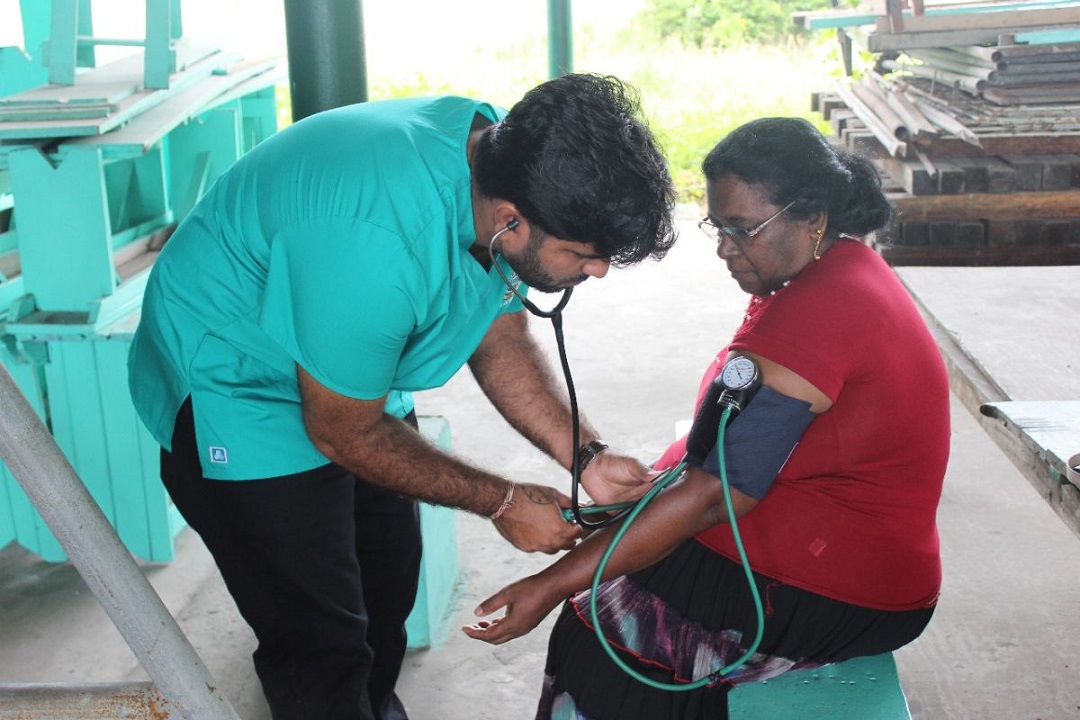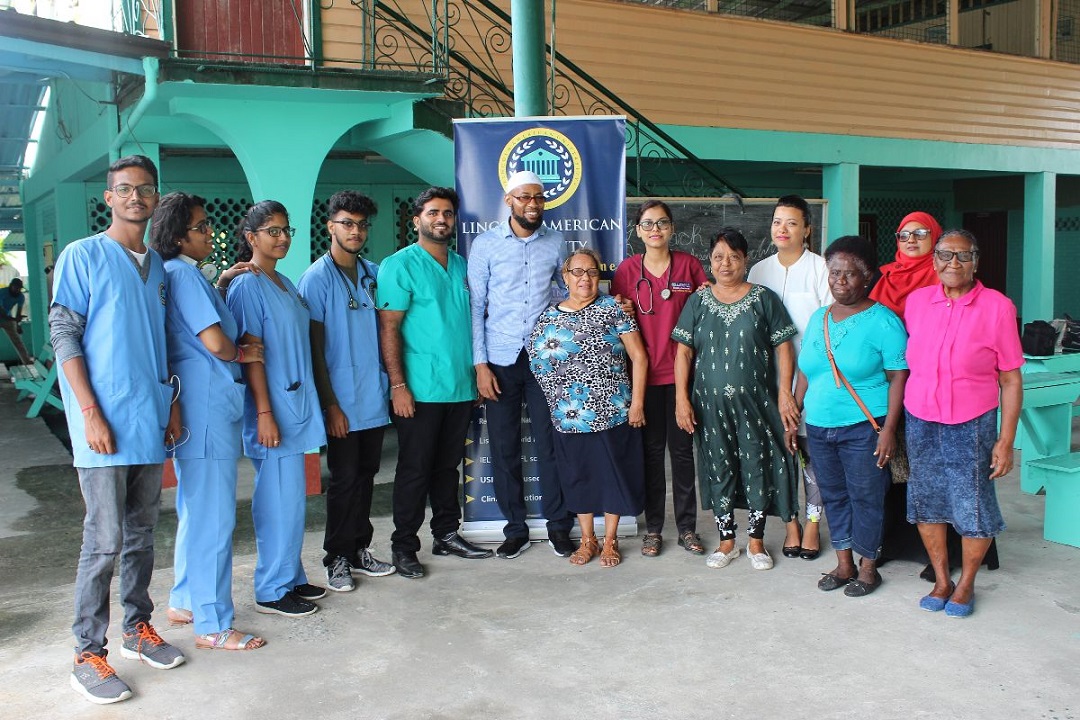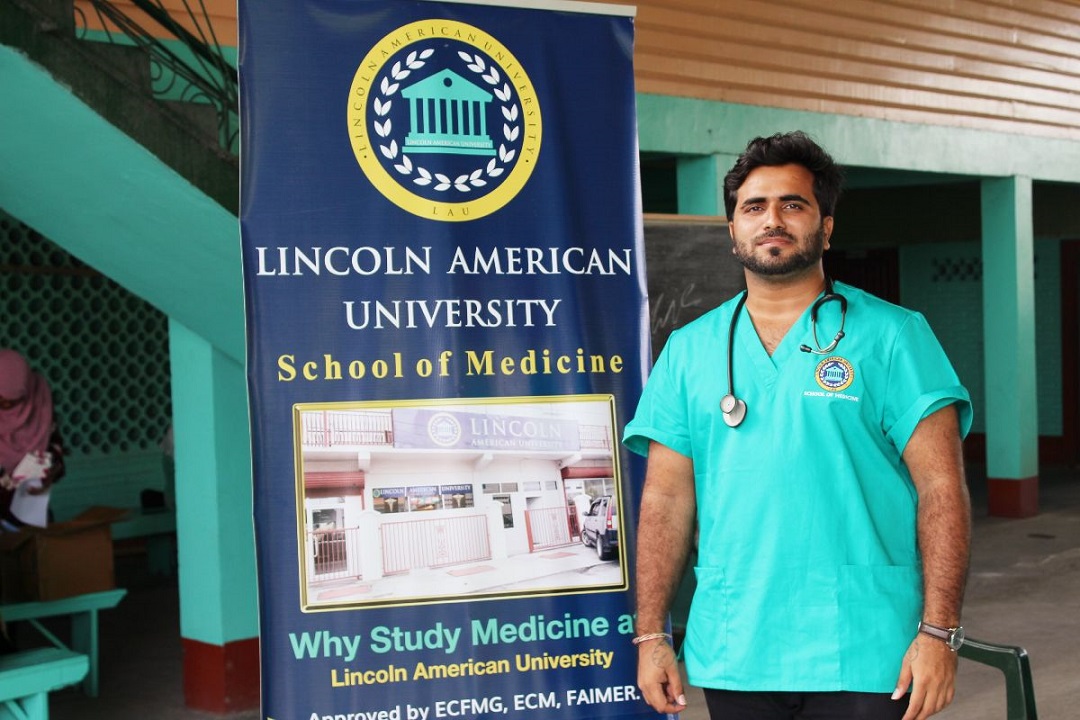 To our ever-increasing list of countries in which we offer clinical rotations, we have added Nepal! Now you have the opportunity to get clinical rotations in Nepal too! Take a look at the signing ceremony and an inside view of the teaching hospital:
GIRO is a Non-Governmental Organization in Georgetown, Guyana operated by Ms. Zameena and other local volunteers. On the last Sunday of every month, GIRO arranges a Medical Outreach Program to provide health services to people who have limited or no access to health care.
#12 LAU seminar in West Demerara Secondary School, Guyana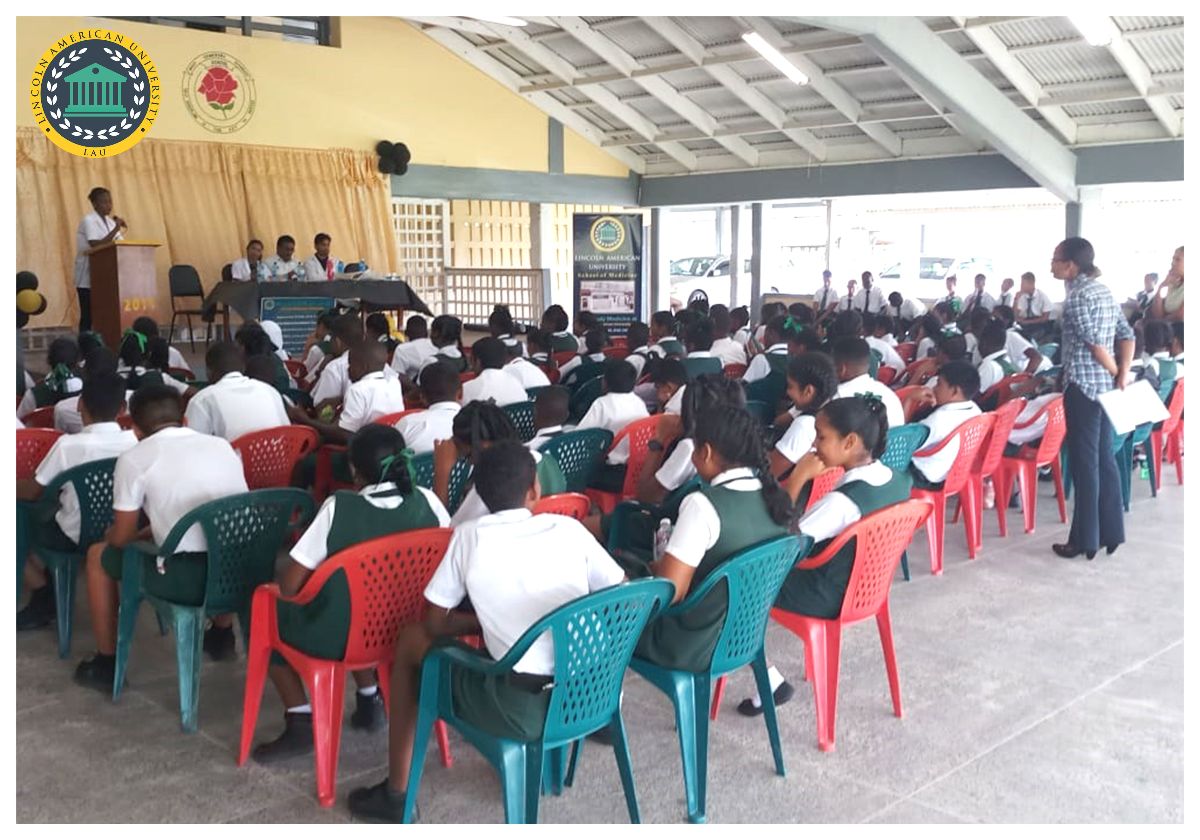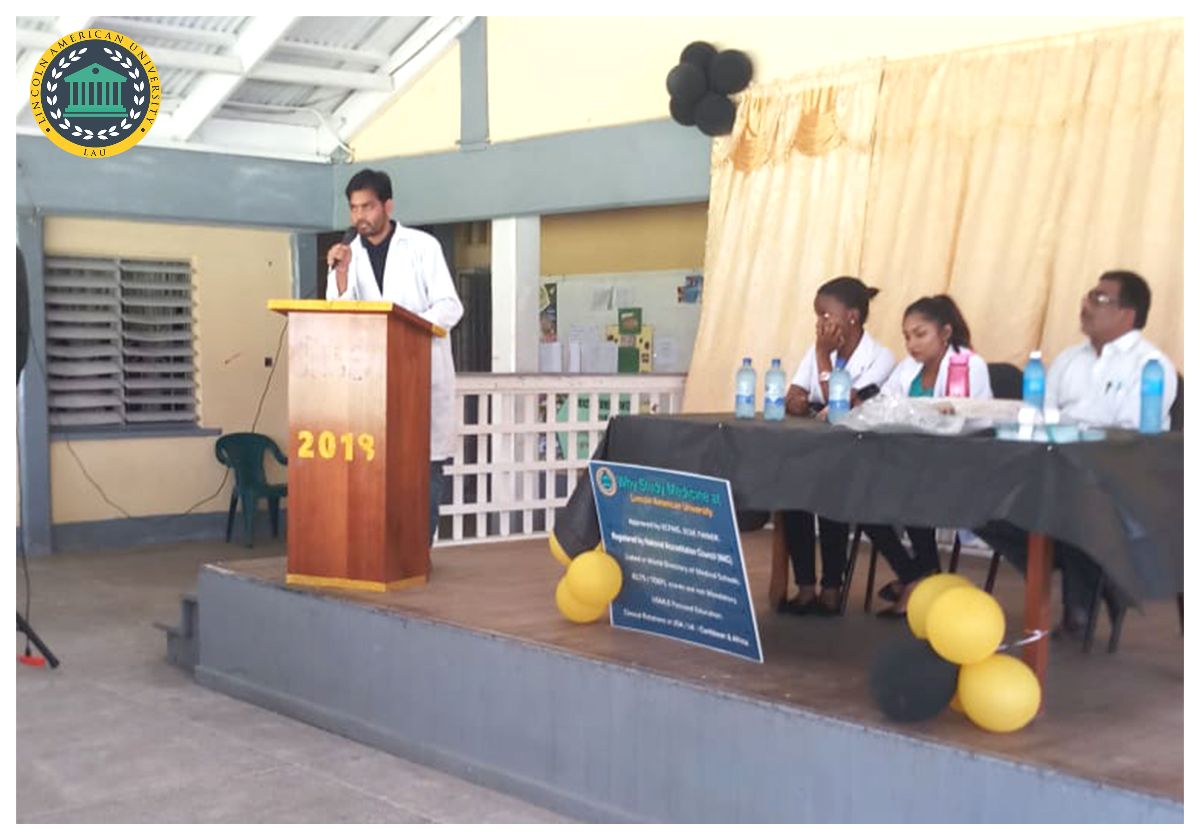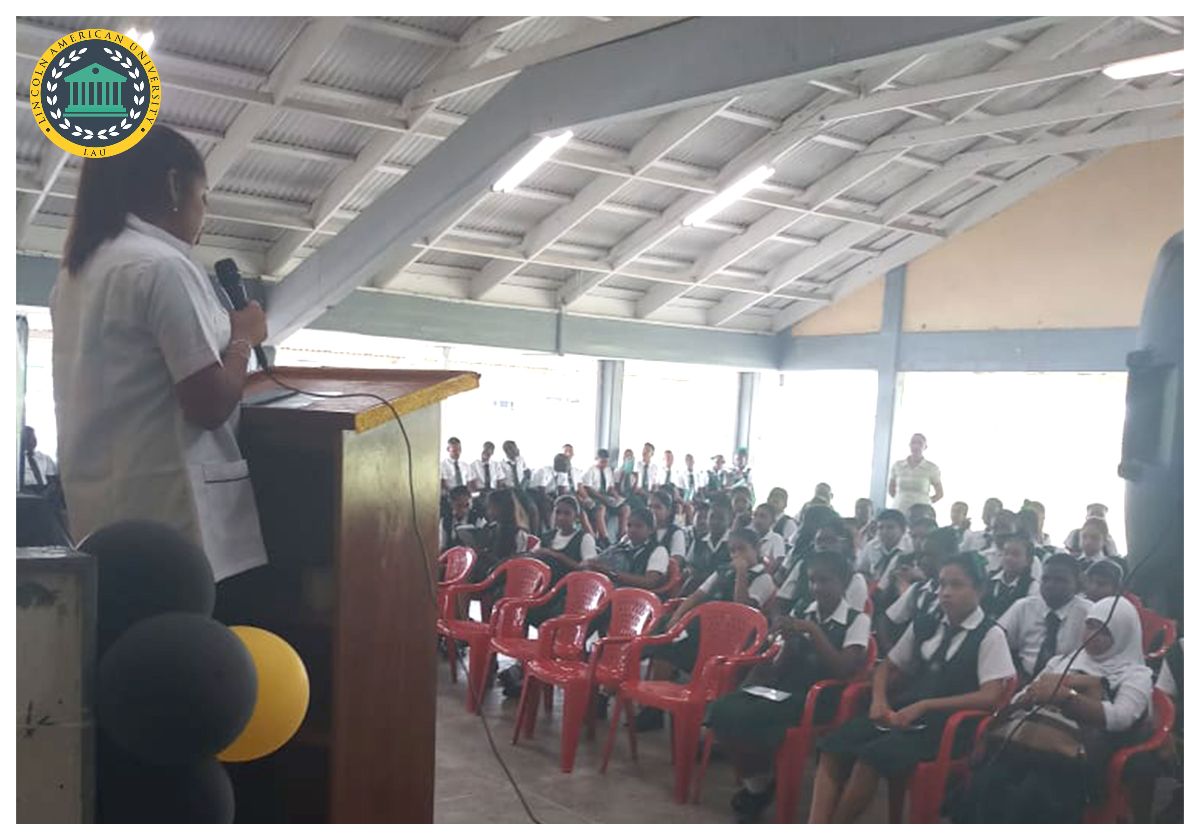 LAU arranged a seminar for the students of West Demerara Secondary School, a government secondary school in Guyana, to enlighten the students of the school about choosing medical as a career for the future.
Faculties and students from LAU volunteered their time & efforts to have a talk with the students while the students got an opportunity to raise their career concerns and get guidance from those who have already been there!
#13 Medical aspirants & parents chat with LAU for medical career counseling and guidance
LAU hosted an interactive session for medical aspirants & parents in New Delhi to provide medical career guidance & counseling.
During the session, participants clear their grey areas about the medical career like future of medicine as a career, education opportunities in India & abroad, queries about LAU, MD Program in Guyana, campus facilities, etc. Dr. Kapoor himself interdicted with the attendees and the opportunity made students feel happy and the parents relaxed!
#14 We have been celebrating!
On second Thursday of January 2019 (yes, it's 10-Jan-2019), we celebrated the birthday of Kirtana Ranganath, a student at Lincoln American University, who lately turned 19 in 2019!
The cake was delicious! If you missed the cake and the party, be happy with the party-photos & see your friends enjoying: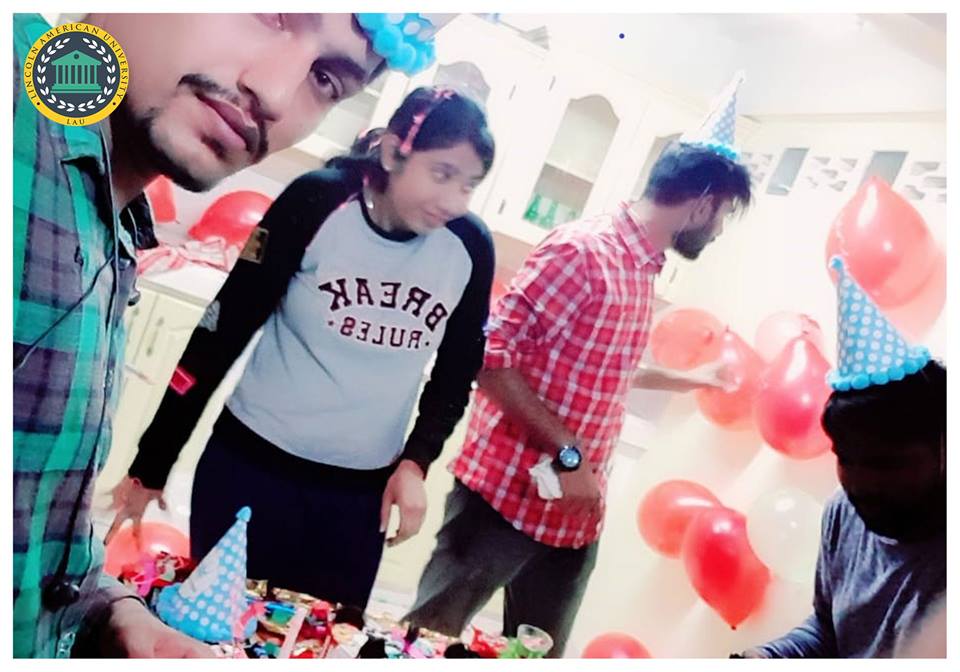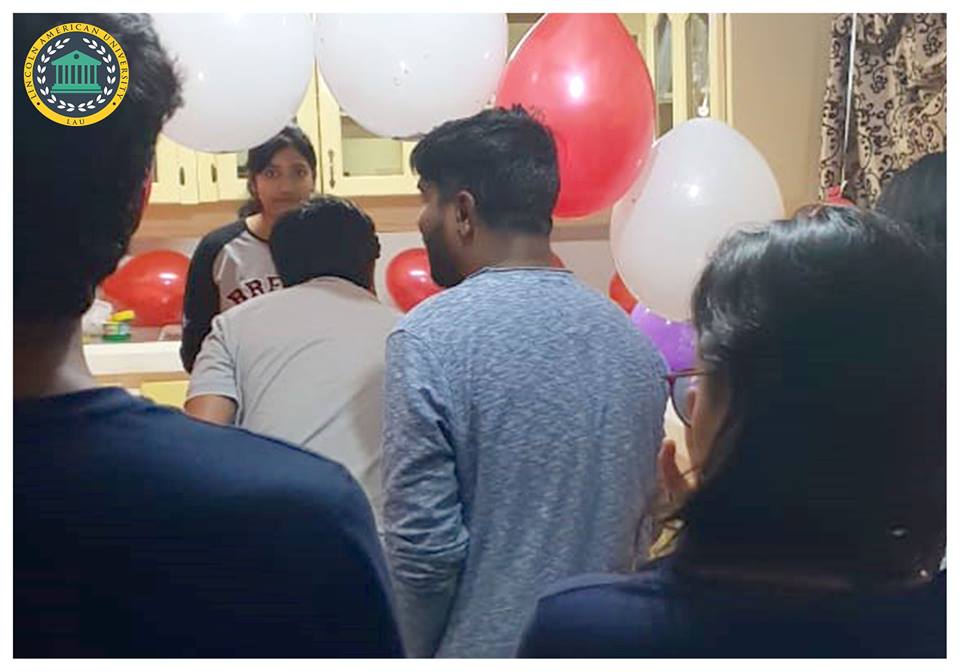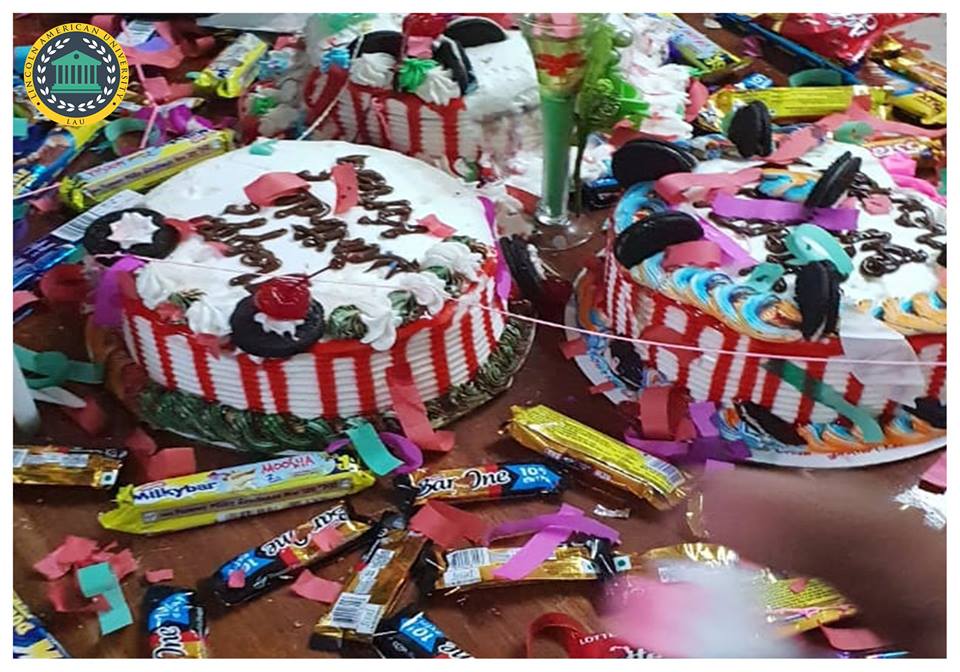 #15 Q&A Time: What is the duration of the MD Program in LAU?
Total duration of LAU's MD Program is 5 years & can be bifurcated into 3 sections: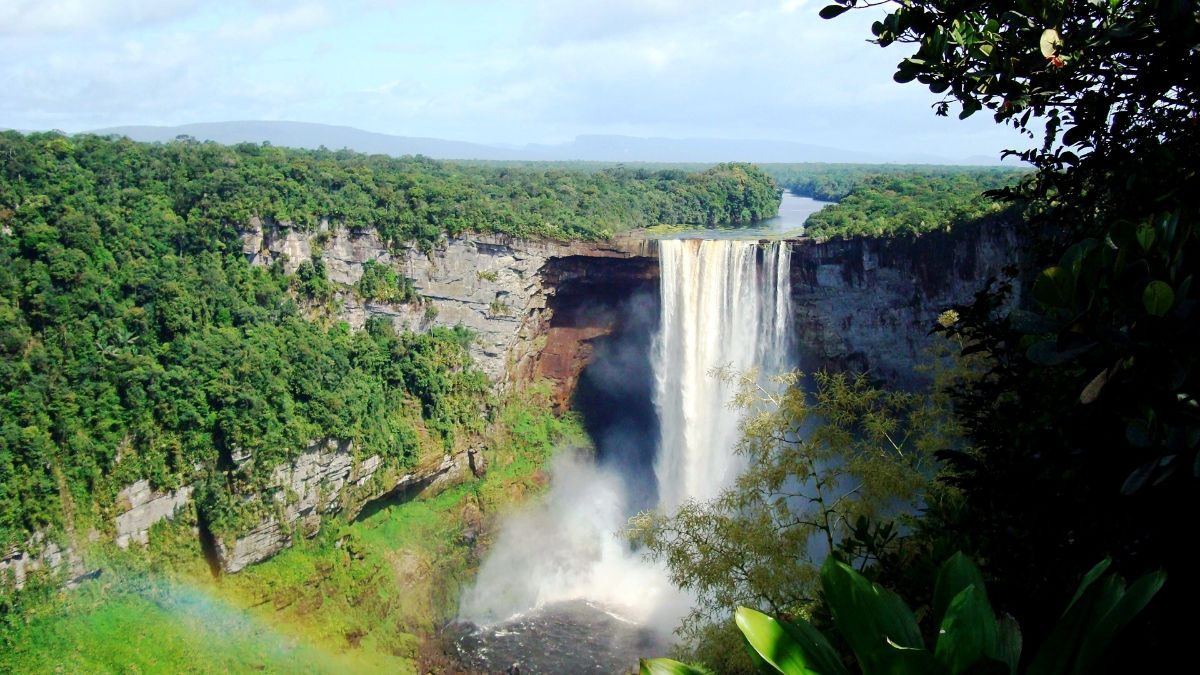 For complete details about the program, check out the MD Program Overview on our website.
#16 Guyana Byte: Know a bit more about Guyana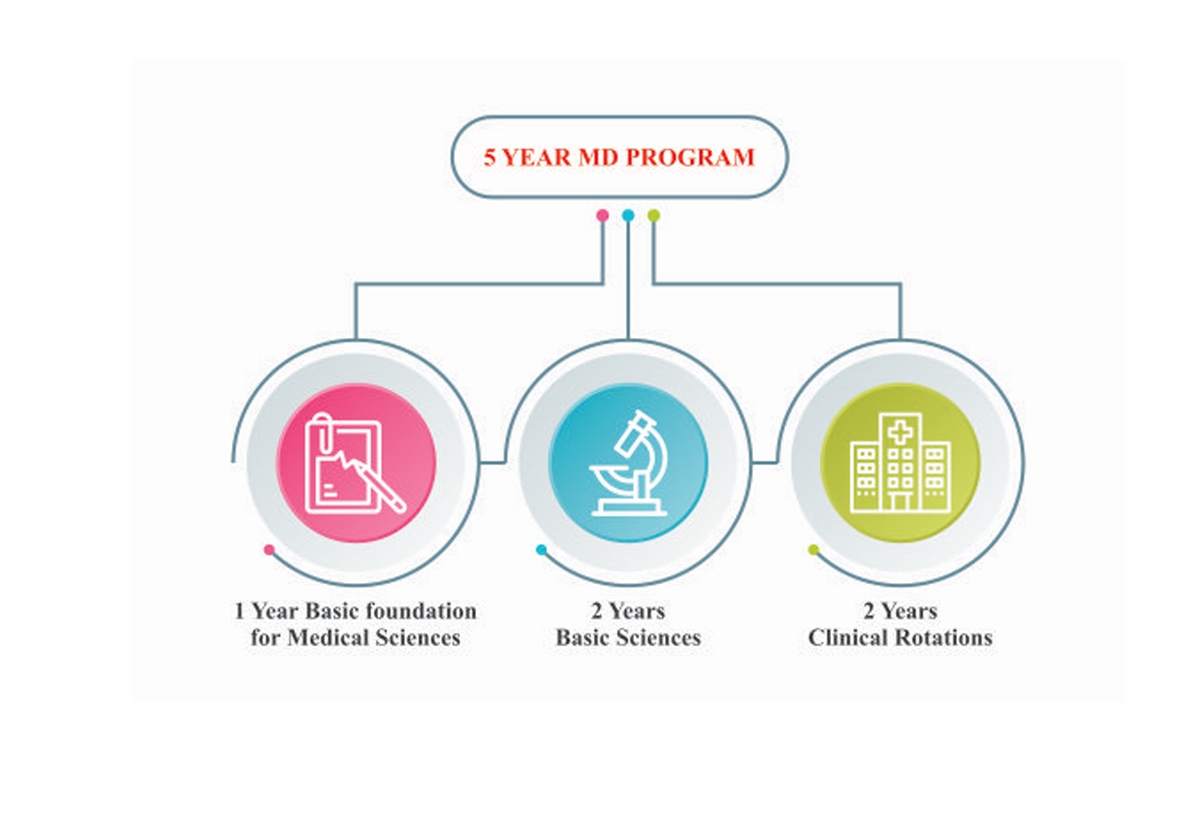 Did you know
Guyana is the only country in South American region where English is the official language and is home to world's largest single drop waterfall!
#17 Because laughter is the best medicine, we've got some for you
Let's overhear the conversation between a doctor and the patient...
Doctor: I have some bad news and some very bad news. The lab called with your test results. They said you have 24 hours to live.
Patient: 24 hours! That's terrible!! What's the very bad news?
Doctor: I've been trying to reach you since yesterday...!
[Thanks to ScoopWhoop folks for this!]