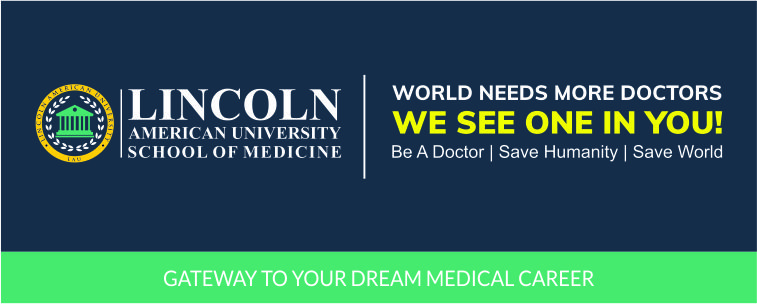 Hello Doctors, Doctors-To-Be!
In the last summer month, we organized a whopping 46 MBBS admission expos across multiple cities, celebrated the diamond jubilee of India's Independence with the High Commissioner of India to Guyana, His Excellency Dr. K J Srinivasa, and made it possible for hundreds of new aspirants to get one step closer to becoming a doctor with free counseling and admissions to our MD Program.
Let's recap that all along with a life lesson from a smart donkey, a health tip for you, and a brief life story of the genius behind the stethoscope invention, René Laennec.
1/ All you can do is do your best — A message from Vice-Chancellor.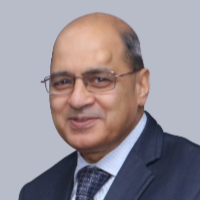 Dear Students,
"A healthy mind in a healthy body" - I am quite sure that you all have heard this phrase at least a hundred times by now. This centuries-old phrase simply means that if your body is not healthy, your mind can't be healthy as well. That means if you want your mind to work well, you need to take care of your physical health and body as well.
A variation to this phrase, I always say to doctors and aspirants: "A healthy doctor in a healthy person." Now, what does that mean? Let me explain.
As a doctor, you are responsible for healing your patients and taking care of their health. And that is not an easy task. It needs the application of your brain as well as your body. Physically, you need to be there, present for your patients, and mentally, you need to think and apply the best way to treat your patients.
However, if you are not healthy yourself, can your body and brain function well? If you are suffering yourself, either mentally or physically, can you give your best treatment to your patients? As you know, you can't.
That's why, to be a good doctor and heal your patients, you need to heal yourself first. As a doctor, you need to keep your mental, emotional, and physical health in good shape. I know staying healthy 24/7 and 365 days can be challenging, but practicing self-healing on a daily basis can help you get closer to this goal.
While daily self-healing and doing your absolute best can't guarantee freedom from all sorts of sufferings yet it can help you keep healthy and ready to take on new challenges most of the time.
Best wishes,
Air Marshal (Dr) Pawan Kapoor
AVSM, VSM, and BAR (Retd),
Former Director-General of Medical Services (IAF),
Vice-Chancellor, Lincoln American University
2/ We organized 46 MBBS Admission Expos in August!
Forty-six! That's right. We organized 46 admission expos last month. This is the largest-ever number of expos we have organized in a single month.
We started Lincoln American University to help aspirants in every corner of the world get access to quality medical education. Our expos are helping thousands of aspirants get free counseling for MBBS abroad, and eligible students are also getting admission to our MCI-approved medical program.
If you would also like to meet our counselors in your city, do attend one of the upcoming MBBS Admission Expos. If you are not able to attend expos in person, you can always contact LAU counselors online and get all the help with MBBS admissions.
3/ Genius in Medicine: René Laennec
René Laennec was a French physician and, interestingly, a musician as well. Before becoming a doctor, René learned to dance as well and also wrote poetry. He is best known for inventing the stethoscope more than 200 years back, in 1816, which is now a vital tool for every doctor.
René in his own words on the invention of the stethoscope:
"In 1816, [he was] consulted by a young woman laboring under general symptoms of diseased heart, and in whose case percussion and the application of the hand were of little avail on account of the great degree of fatness. The other method just mentioned direct auscultation being rendered inadmissible by the age and sex of the patient, I happened to recollect a simple and well-known fact in acoustics, ... the great distinctness with which we hear the scratch of a pin at one end of a piece of wood on applying our ear to the other. Immediately, on this suggestion, I rolled a quire of paper into a kind of cylinder and applied one end of it to the region of the heart and the other to my ear, and was not a little surprised and pleased to find that I could thereby perceive the action of the heart in a manner much more clear and distinct than I had ever been able to do by the immediate application of my ear."
Notably, René's father discouraged him from continuing as a doctor, yet René didn't stop, he went on to study medicine at the University of Paris, became a doctor, and later gifted the world with his invention of the stethoscope.
4/ LAU Helpdesk: You Ask. We Answer.
Is NEET compulsory to study MD/MBBS abroad?
Yes, NEET is mandatory to study MD/MBBS abroad. However, if you have not qualified NEET yet, you can get admission to LAU's 1-year pre-medical program. Along with the pre-med program, you can prepare for NEET as well and complete both, your NEET as well as pre-med, in one year. After that, you can get direct admission to the MCI-approved 4-year MD/MBBS program of LAU and become a doctor in 5 years from now.
More questions? Visit the LAU FAQs section or contact us.
5/ Read. Lead. Succeed. — Handpicked stories for you.!
Expand your medical knowledge with these handpicked stories for you:
A 'Reversible' Form of Death? Scientists Revive Cells in Dead Pigs' Organs. - The New York Times
How Emotional Extremes Can Stress Your Heart - Greater Good Magazine
When We Eat Can Affect Our Mental Health - The Wall Street Journal
For more insights on the medical career and updates, visit LAU Blog.
6/ Not giving up: Lesson from a smart donkey
One day, a farmer's donkey fell down into a well. The animal cried piteously for hours as the farmer tried to figure out what to do. Finally, he decided the animal was old and the well needed to be covered up anyway it just wasn't worth it to retrieve the donkey. He invited all his neighbors to come over and help him. They all grabbed a shovel and begin to shovel dirt into the well. At first, the donkey realized what was happening and cried horribly. Then, to everyone's amazement, he quieted down.
A few shovel loads later, the farmer finally looked down the well and was astonished at what he saw. With every shovel of dirt that fell on his back, the donkey was doing something amazing. He would shake it off and take a step up. As the farmer's neighbors continued to shovel dirt on top of the animal, he would shake it off and take a step up.
Pretty soon, everyone was amazed as the donkey stepped up over the edge of the well and trotted off!
Lesson: Life is going to shovel dirt on you, all kinds of dirt. The trick is not to get bogged down by it. We can get out of the deepest wells by not stopping. And by never giving up! Shake it off and take a step up!
7/ 🎗️For your health: Play some sport!
Given the busy schedule of your medical student life, it can seem only viable to devote all your time to study and training and give no time to play any sport. But that's not good, neither for your health nor for your study productivity.
Sports bring so many positive changes to your lifestyle and well-being. If you are active in sports, you will be much more active in other areas of your life, including the pace at which you are able to study and learn things, empowering you to get much more done in less time. More than physical fitness, sports help you stay fit, mentally as well as emotionally.
From health perspective, playing sports keep you in good shape and also reduces overall stress and depression.
From study and productivity perspective, playing sports improves your concentration and focus to help you learn faster and do better in exams.
So, no matter how busy your study and work schedule is, always make time for playing sports. The return of time spent playing sport is too high to ignore!
8/ Cheers to the diamond jubilee of India's Independence 🇮🇳
As they say, a diamond is forever. So is India's independence. On the 💎jubilee of India's Independence, we wish for eternal freedom, prosperity, and happiness for India and all Indians. Happy Independence Day, 🇮🇳
Moments from the flag hoisting ceremony organized by the High Commissioner of India to Guyana, His Excellency Dr. K J Srinivasa 👇
9/ Brother-Sister Moments from Raksha Bandhan Celebrations
On the auspicious occasion of Raksha Bandhan, all students dressed up in Indian attires and celebrated Raksha Bandhan in the full fervor of Indian Tradition. Glimpses 👇
10/ Guyana Byte: Know a bit more about Guyana.
Located in Georgetown city, Stabroek Market is the largest market in Guyana. House to the prominent clock tower visible from far away, Stabroek Market is one of the most vibrant places in Guyana and a preferred destination when it comes to shopping!
😂For A Good Laugh: