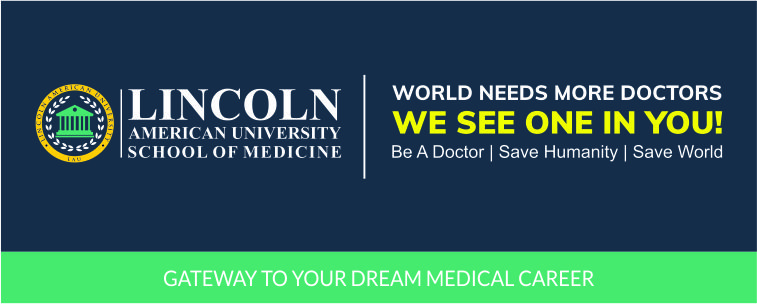 Hello Doctors, Doctors-To-Be!
Starting in August 2020, we commence the first batch of the Patient Safety Management Certification Programin collaboration with the Public Health Foundation of India. We wish all students who are participating in the program all the very best and great learning.
Now, let's take a glimpse of those beautiful festive moments and explore new opportunities that we have wrapped for you, with a positive note:
#1 Distancing Doesn't Mean Disconnecting: Message from Vice-Chancellor.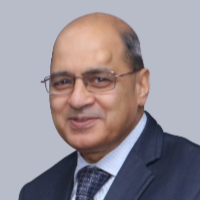 Dear, Students!
For the health and safety of each other, we are all practicing social distancing. However, we need to make sure that this social distancing doesn't disconnect us, and we stay connected while staying apart.
I understand that during the present time, when you are not supposed to wander freely at places and see people around, it can feel a bit isolated at times. The same is the situation with people worldwide. We are all in it together.
This situation is not going back to normal anytime soon. Then, what can you do to stay connected with each other?
Well, being physically present there is not the only way to stay connected with your friends, relatives, family members, and loves ones. Thanks to the internet-connected world, you can reach any person, at any time, from anywhere.
In the present scenario, I encourage you to give your family members and friends a call, connect with them over a video chat, and see how their life is going on. In times like this, a short conversation can open-up your mind and make you feel good, strong, and healthy. Also, you can lend a helping hand wherever you can and seek help from others if you need it.
Remember: Together, we are stronger. So, practice social distancing but stay connected and be the support of each other.
Best wishes,
AVSM, VSM, and BAR (Retd),
Former Director-General of Medical Services (IAF),
Vice-Chancellor, Lincoln American University
#2 Play USMLE Quiz September 2020
USMLE Step 1 Quiz for September 2020 is out today. Play the quiz online. It will hardly take 5 minutes. Study questions carefully and play with peace of mind. We hope to see you score 5/5!
#3 You Asked: Can I Join MD Program without NEET?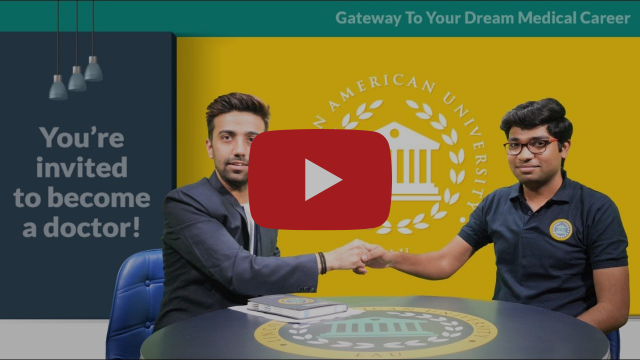 Yes, you can start the first phase of the MD program without NEET. First-year of the MD program at LAU is a pre-medical program, and you can join it without NEET. For Indian students, we facilitate the first year of the MD program in India along with NEET coaching in collaboration with the Sharda University. So, in one year, you can complete the first year of the MD program as well as qualify NEET, saving one year of your career.
#4 LAU Live Session: Answer To Your NEET 2020 Queries.
all the students in India — We know you are having a bundle of queries regarding the NEET 2020 examination. Whether NEET will be conducted this year? If yes, when will it be organized? Will there any special requirements to appear for NEET 2020 during COVID-19? And so on.
To answer all your queries on NEET 2020, we held a live session on LAU Instagram with Ms. Prerna Lama, International Admission Officer, and Mr. Abhijit Verma, Admission Advisor, India. If you missed the live session, you can now watch the session recording:
If you'd like to ask more questions on NEET 2020 or MD Program, you can always write to us at info@laumed.org.
#5 Good Doctors Are Good Storytellers Too.
Eben Alexander, an American neurosurgeon, once said, "A story — a true story — can heal as much as medicine can." And we could not agree more.
No matter how much medical skills you equip yourself with and how expert of a medical professional you make, to develop a good bond with your patients and let them trust you, you must develop the art of storytelling and be friendly.
If in childhood, you have visited a clinic, you must remember how that doctor made you engage in a story or a fun-chat and completed the check-up, taking the fear and nervousness out of your mind.
Now, when you're going to be a doctor, you also need to master that art of engaging your patients with a brief interesting chat or stories. It'll help you make the transition from being "just good" to "great."
To get yourself started with the art of healing storytelling, must go-through:
#6 Quick Glimpse: Ganesh Chaturthi Celebrations On Campus.
On August 22, we organized the Ganesh Chaturthi ceremony on the campus to celebrate the birthday of Lord Ganesha, worship Ganpati Bappa, and pray to our Vinayaka to give us all strength to navigate the tough times and bless the world with wellness again.
Join hands with us to pray to Ganpati Bappa for the wellbeing of us all and the world. May Lord Ganesha listen to our prayers.
#7 Cheers To The Winner For USMLE August 2020 Quiz!
A total of 59 students played the USMLE August 2020 Quiz. We are happy for students who participated and tested their knowledge.
Out of 59 participants, Ogbuagu Paschal got the highest score this month, i.e., 5/5. We congrats Ogbuagu with a huge round of 👏 👏 👏!
If you didn't score well this month, prepare even better and play the September quiz. We wish you the best of luck.
#8 From The LAU Library: NEET 2020 eBook.
If you are preparing to qualify NEET 2020, download "NEET 2020 Student Guidelines eBook" from the LAU website:
In this eBook, you will get answers to most of your queries regarding NEET along with syllabus, preparation strategy, and FAQs.
#9 August 2020: Observations, Celebrations, and Notes
74th Indian Independence Day: On 15th August 2020, the largest democratic nation in the world celebrated 73 years of Independence, marking its 74th Independence Day. May this incredible nation continue to flourish and spread peace and prosperity in the world. Happy Independence Day, India.
Eid-ul-Adha: Following the completion of the annual Hajj pilgrimage, we observed Eid-ul-Adha on August 1. May this Eid have been blissful to you. Eid Mubarak!
#10 From The Community 🙌
"Best university in Caribbean islands." — Plaban Hazra, Student.
There are not one, two, or three things that make LAU one of the finest destinations for aspiring doctors. The doctor knows that when the nose bleeds, it is the sphenopalatine artery that needs to be taken care of. Of course, there is more to that. Explore what makes LAU a preferred choice for pursuing the MD program and becoming a doctor:
Corona Virus Scientific Updates.
COVID 19 and Pregnancy:
According to new findings published in the British Medical Journal, pregnant women with COVID 19 exhibit lesser symptoms of COVID 19 like Fever and Myalgia. They may, however, have a higher risk for admission to Intensive Care Units and Invasive Ventilation in comparison with nonpregnant women of reproductive age. The living systematic review and meta-analysis also suggested that mothers with pre-existing comorbidities, obese mothers, and those with higher maternal age have a higher risk of developing severe COVID-19 and their neonates also have a higher likelihood of being admitted in a Neonatal ICU. doctor so that you can find or re-affirm your "why" for becoming a doctor.
COVID-19 Test Results and Cycle Threshold Value:
Ct value suggests the number of cycles that are required in the RT- PCR Test to amplify the viral RNA. The more the cycles, the less is the viral load, and possibly the less severe will be the infection. A Ct value of 20 or below means a high viral load that may need hospitalization, whereas a Ct value between 20 to 25 may need only home isolation with monitoring through online consultation. [Reference: ET Healthworld - TNN, September 06, 2020.]
Anatomy Quiz [The Answer Is Hidden In Text of This Newsletter.]
The artery of Epistaxis is the name given to:
A. Sphenopalatine Artery
B. Superior Labial Artery
C. Anterior Ethmoidal Artery
D. Mulberry Turbinates
The Various Perceptions About A Medical Student: