At Lincoln American University, the first year of the five year MD Program is a Pre-Medical Program or Basic Foundation for Medical Program that covers subjects like Physics, Chemistry, Biology, English, Introduction to Anatomy, Physiology, Biochemistry, Introduction to Neurosciences and Medical History and terminologies. The Pre-Medical Program is intended to provide the students with a strong foundation and an Academic base for pursuing the Four Year
MD Program at LAU
.

This program is a prelude to the
MD Program at Lincoln American University
of which two years will be on Basic Sciences and two years will be on
Clinical Rotation
which can be done in Guyana or USA.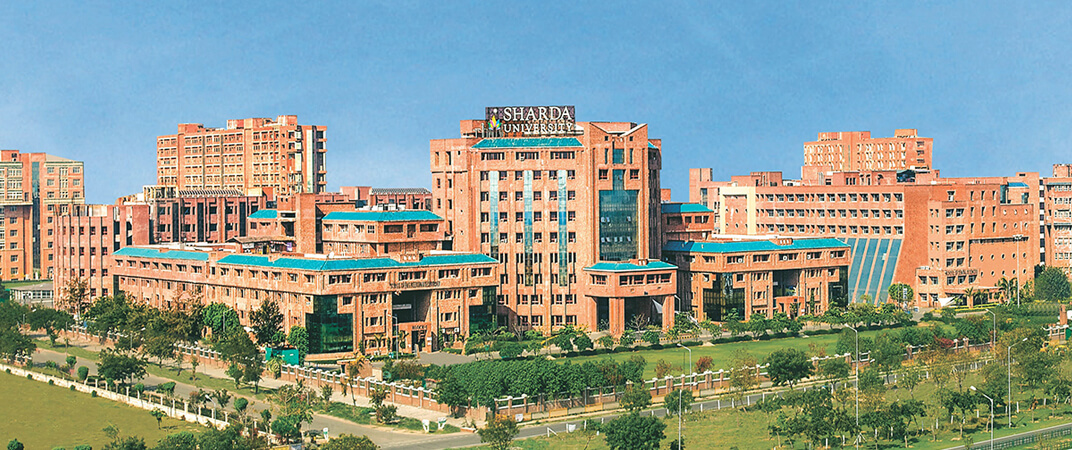 Lincoln American University has entered into an academic partnership with
Sharda University
for the conduct of the first year Pre-Medical Program at Sharda University based upon the approved curriculum of Lincoln American University. This gives a unique opportunity to our students for enjoying the enriched academics of two renowned universities.
Lincoln American University
Lincoln American University offers a quality education to the medical aspirants from around the world in the field of medicine. Lincoln American University is recognized by the world's major organizations like WDOMS, MCI, ECFMG, FAIMER and registered with National Accreditation Council of Guyana. Lincoln American University aims to provide the best quality medical education to the students integrating the professional skills, career-focused education and hands-on practice that help them in achieving their goals.
LAU uses the state-of-the-art technology and infrastructure to provide the best possible education to the students and help them in becoming successful doctors and specialists. The university not only focuses on preparing the students to be highly competent physicians with the capability to specialize in varied fields of medicine but also emphasizes the value of a comprehensive health care approach.
Sharda University
Sharda University is a leading educational institution and a high-quality education provider with a prime focus on holistic learning and imbibing competitive abilities in students.
The University is approved by UGC (University Grants Commission) and prides itself in being the only multi-discipline campus in the NCR, spread over 63 acres and equipped with world-class facilities.
Sharda University is one of the leading universities in India with an acknowledged reputation for excellence in research and teaching. With its outstanding faculty, world-class teaching standards, and innovative academic programs, Sharda University has set a new benchmark in the Indian education system.
Admission Details
The complete medical course is of 5 years which is divided into two parts. The first part of the course is Pre-Medical Program which comprises of 1 year Pre-Medical Program in Sharda University.
The second part is 4-Year MD Program: 2 years of
Basic Sciences Program
and 2 years of Clinical Sciences Program. The MD Program comprises of two years of Basic Sciences Program followed by two years of Clinical Rotations or
Clinical Sciences Program
.

For students who want to pursue
MBBS in India
but not getting
MBBS admission in India
, collaboration between LAU & Sharda University is a boon. This collaboration allows Indian students to pursue one-year
Pre-Medical Program
at Sharda University in India and then study next 2 years of Basic Sciences & 2 years of Clinical Sciences of the MD Program at
Lincoln American University
at Affordable
Tuition Fee in Guyana, South America. After completing MD Program from LAU, students can qualify MCI screening test and practice medicine in India. Along with MD Program, LAU also provides USMLE coaching to its students. Once students qualify USMLE, they can also practice medicine in USA.