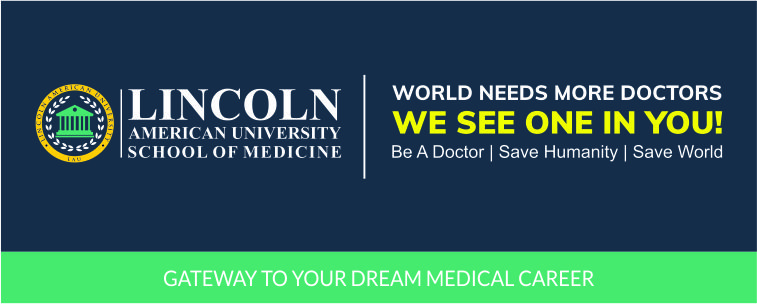 Hello Doctors, Doctors-To-Be!
Starting in August 2020, we commence the first batch of the Patient Safety Management Certification Programin collaboration with the Public Health Foundation of India. We wish all students who are participating in the program all the very best and great learning.
Now, let's go through what we've been up to this month and kickstart August with a positive thought:
#1 Work In The Present: Greetings from Vice-Chancellor.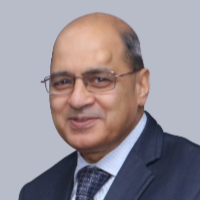 Dear, Students!
As you all already know, the number of COVID-19 cases is only rising, the entire system is working to combat the pandemic situation, and people are anxious because the future looks unpredictable more than ever.
To stay calm during such unpredictable times, more than physical strength; what we need is mental strength and a growth mindset.
Gautam Buddha once said, "The past is already gone, the future is not yet here. There's only one moment for you to live."
The moment we are living into, i.e., the present, is always the best moment to live, no matter what. At present, we must stop thinking about the past and predicting the future and act upon our immediate responsibilities using the resources we have got.
Now, when you are practicing social distancing and when you are not allowed to visit places, you have got a big bunch of time in your hands. Never will you ever be going to have such a massive pile of time with you again. Use this time to learn new things, invest more time in education and research, and strengthen the foundation for the "Future You."
The future is not made of predictions. It is made of what you do today, your present moment. So, stop predicting or worrying about the future. Live in the present. Work in the present. Once you do this, your future is all taken care of.
Best wishes,
AVSM, VSM, and BAR (Retd),
Former Director-General of Medical Services (IAF),
Vice-Chancellor, Lincoln American University
#2 Play USMLE Quiz August 2020
USMLE Step 1 Quiz for August 2020 is out today. Play the quiz online. It will hardly take 5 minutes. Study questions carefully and play with peace of mind. We hope to see you score 5/5!
#3 Make The Most of Your Online Lectures.
For medical aspirants worldwide, we are offering contactless online admission to our 5-year MD Program. Entries are open for the next batch. To get the opportunity to study MD at LAU, eligible students can apply online.
#4 Make The Most of Your Online Lectures.
#5 Cheers To Winners For USMLE July 2020 Quiz!
A total of 142 students played the USMLE July 2020 Quiz. We are happy for students who participated and tested their knowledge.
Out of 142 participants, we are featuring here names of six students who got the highest score this month, i.e., 5/5 (names in alphabetical order):
Anshul Kumar
Diksha
Dominic Kwesi Quainoo
Kavalibhavani
Muskaan Dimri
Yusuf Ismail Jajbhay
We congrats all the winners with a huge round of
#6 From The LAU Library: USMLE eBook.
If you want to appear for and pass the United States Medical Licensing Examination (USMLE), now is the best time to prepare. To get started, download the USMLE eBook from LAU online library.
By the time you finish reading this eBook, you will have a deep understanding of USMLE, Step 1, Step 2, as well as Step 3, the application process, a brief overview of USMLE preparation, and all essential things about USMLE.
#7 Watch: "Quintin Quarantine Quartet" from Guyana's Health Ministry.
Quintin Quarantine Quartet is an animated mini-series featuring a family's journey and efforts at observing the stay at home guidance provided by the Ministry of Public Health to combat the spread of COVID-19.
We applaud the efforts of health ministry for taking this extra step for making the public at large understand every aspect of quarantine in such a simplified way. Indeed, it's worth watching.
#8 Coronavirus Vaccine: When Will We Have One?
As of July 31, 176+ COVID-19 vaccines are under development process worldwide, and one vaccine has been approved for limited use in China. It is expected that a safe and effective vaccine will be available by the end of 2020 or by the start of 2021.
#9 Healthy World Hepatitis Day 2020!
As of 2020, about 290 million people are living with viral Hepatitis without being unaware of it. Awareness is the first step to fight any disease. You can join us in spreading awareness about Hepatitis by sharing a post with your connections:
#10 From The Community
"Only a doctor is blessed with the magical powers to treat a life, to bring health into our lives and to be there with us when we have lost all the hopes. Happy Doctor's Day 2020."