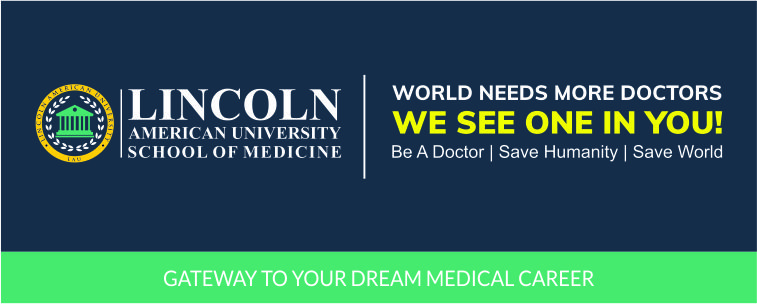 Hello Doctors, Doctors-To-Be!
March 2021 marks another milestone for us: We released the first edition of LAU Annual Magazine on March 6! Besides, we observed Women's Day via celebrating Women in Medicine, added our voice to the End TB campaign on World TB Day, and of course, enjoyed Holi!
Without further ado, let's dive into the exciting stuff:
#1 Give Them A Smile: A Message From Vice-Chancellor.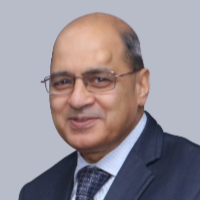 Dear Students,
As we celebrated April Fools' Day on April 1, I was reminded of how a small act of fun, open laughter or a simple smile can help us rejuvenate and have a healing impact.
In medicine, we always say laughter is the best medicine. And I believe it is. As doctors, if you can make your patients laugh, that can make all the difference and help them to heal faster.
See, there are rare occasions when people visit a clinic or a hospital with some good news. Most of the people visiting the hospital and healthcare settings are going through a difficult time, facing some sort of a health issue and are quite naturally apprehensive about their ailment. A smile from you can lighten the heavy burden that they carry on their heads and let them feel relieved a bit. A light joke from you can cheer them up and help them have a good moment during the tough times that they are experiencing.
So, to mark this April Fools' Day, I ask you all doctors-to-be to make smile a vital part of your treatment. Treat everyone you meet with a smile. Greet everyone you meet with a smile. Your smile is not only good for your patients but also for you. It will make you feel good, help you stay positive, and relieve your stress.
Next time you meet or treat anyone, give them a smile. It's good for all.
Best wishes,
Air Marshal (Dr) Pawan Kapoor
AVSM, VSM, and BAR (Retd),
Former Director-General of Medical Services (IAF),
Vice-Chancellor, Lincoln American University
#2 Play USMLE Quiz April 2021🎓
USMLE Step 1 Quiz for April 2021 is out today. Play the quiz online. It will hardly take 5 minutes. Study questions carefully and play with peace of mind. We hope to see you score 5/5!
#3 [Special] It's Out: LAU Annual Magazine!
While people across the globe were largely confined to their homes with businesses and educational institutions all shut down in an attempt to contain the virus, healthcare workers, and medical staff members were leading the battle against COVID-19 from the front.
Putting their own lives at risk with selfless determination for the sake of saving lives, they truly were our heroes in these challenging times.
While the overwhelming situation may have hogged the limelight for our healthcare workers, this is not the only situation when doctors have been our saviors.
Time and again they have shown us what is the meaning of unflagging sacrifice and what it means to be guided by the best of human virtues: altruism, compassion, and the desire to alleviate human suffering.
Letters of the alphabet could have not expressed the unbounded gratitude for the tireless service of our healthcare workers. While they are putting their own health, families, and most importantly their own lives at risk, the least we could do is to appreciate them for their sacrifice.
That's why we decided to come up with an annual magazine for the college, with the 2020 theme as 'medicine amidst global health crises,' of what we think will give a platform to those who are about to take on the responsibility of the stethoscope in the future.
In the magazine, we have been able to bring the best ideas from people who feel passionate about medicine i.e., the students, faculty members, medical aspirants, and others.
The first issue marks the commencement of an endeavor that will continue every year and hopefully inspire many to come out and say, 'I want to heal lives too!'
#4 Meet Lateefah Forde: MD Student at LAU.
"My first attending Lincoln American University was very special to me. Even though I was anxious, but (I was) excited as I knew it was the very first step into achieving my goal which is to become a doctor." — These are the words of Lateefah Forde, 2nd year MD Student at LAU.
Taking admission to a medical university is a long-term commitment and one of the first major steps towards your goal of becoming a doctor. And once you commit to it, it can get quite difficult at times to keep moving forward on this path. Thankfully, connecting with other students who are walking the same path can help and there goes this video from Lateefah sharing experience from her MD journey so far:
#5 Sneak Peek: Clinical Rotations at Max Hospital.
Meet students from LAU's first batch now doing clinical rotations at Max, India. And also get a glimpse into your future with LAU. It's so exciting—
#6 You Asked: How Can I Get Admission To LAU?
"A picture is worth a thousand words!" — Here is the picture with a step-by-step guide to getting your admission to LAU:
#7 On Women's Day, We Celebrate Women in Medicine.
Action speaks more than words! Throughout history, the world has been fortunate to have women who have been brave and bold enough to challenge the status quo and change the world with their actions and achievements.
On the occasion of Women's Day 2021, we pay our tribute to all women by celebrating Women in Medicine. With their contributions to medical sciences, women have changed healthcare as we know it today, for good. And have saved millions of lives. We salute all the women who have worked or currently working in the healthcare industry and we're sure that many more women will join this noble profession to move the world's health forward. Kudos to all Women in Medicine.
Recommended Read: The 10 most influential women in the history of medicine.
#8 Commemorating World TB Day 2021.
On 24-March-1882, Dr. Robert Koch made history in the world of healthcare when he discovered the bacterium that causes TB. Since that remarkable discovery, innumerable efforts have been made and ongoing towards the "End TB" movement. Still, 4000 people lose their lives to TB every day. The Clock is Ticking, and it is high time for us all to do our bit to fight this fatal disease. Here are a couple of small yet highly impactful things you can do to help yourself and the world win over TB:
1: Always cover your mouth with a tissue when you cough or sneeze.
2: Wash your hands after coughing or sneezing.
3: Maintain proper ventilation at your residence.
4: Ensure proper vaccination (BCG) in your surroundings.
#9 Happy Holi!
We hope that you celebrated this Holi safely and in good health, splashing joyful colors, enjoying your favorite dishes, and playing your favorite Holi playlist. Happy Holi 2021! And next year, we look forward to celebrating it together like COVID-free old days!
#10 A Lesson On Persistence and Hard Work From Bamboo Tree!
A man got frustrated with life. Despite all his hard work and effort, failure was all that he got. Feeling defeated with life, he left everything and exiled himself in the woods. There he met a hermit. The disappointed man shared his failure with the hermit.
"Give me one good reason not to quit?" he pleaded with the hermit.
"Look," the hermit said, pointing towards two plants. "Do you see that fern and bamboo there?"
"Yes," the man nodded.
"When I planted the fern and the bamboo seeds, I took very good care of them. I gave them water, light, and fertilizer. Within a short period of time the fern grew from the earth," the hermit continued.
"But despite the bamboo seed being watered and nurtured for years, it did not outwardly grow as much as an inch. In fact, nothing at all happened in the first year. There was no sign of growth. But I did not give up on the bamboo seed and continued to water and nurture it. By the fifth year, a tiny sprout emerged from the earth. And within six months, the tree grew a hundred feet tall."
"So, did the bamboo tree lie dormant for four years only to grow exponentially in the fifth?" the hermit asked.
Baffled by the question, the man kept quiet.
"The answer is quite obvious. The little tree was growing underground, developing a root system strong enough to support its potential for outward growth in the fifth year and beyond. Had the tree not developed a strong foundation, it would not have sustained its life as it grew."
"Did you know that all the time you had been struggling, you were growing strong roots," remarked the hermit.
The man learned his lesson that day. He learned the value of persistence and hard work. The fern and the bamboo stood right in front of him as he walked towards his life to continue to work on his dreams.
Lesson: Your dreams can take time longer than you expected. But you should not quit halfway and keep moving forward for making your dreams a reality with all efforts you can.
COVID Times Update.
Infected Saliva Could Push COVID through the Body, Says Study.
The usual well-known sites of SARS-CoV-2 infection are in the airways and other body parts. New research, however, suggests that the virus infects mouth cells as well. These new findings may help explain the loss of taste and smell, dry mouth, and blistering seen in some patients with COVID-19. This comes as the first direct evidence that SARS-CoV-2 not only infects and replicates in cells of the mouth but the fluid generated by the mouth is infectious too. The researchers noted that the salivary glands were actually working as a virus production factory. In addition, the study findings also help validate the importance of wearing masks, appropriate use of personal protective equipment, and social distancing. The findings are published online in Nature Medicine. (Source: Medscape.)
🧩Quiz [The Answer Is Hidden In Text of This Newsletter.]
As per WHO, each day, how many people lose their lives to TB:
A. 3000
B. 3500
C. 4000
D. 4500
😂For A Good Laugh: