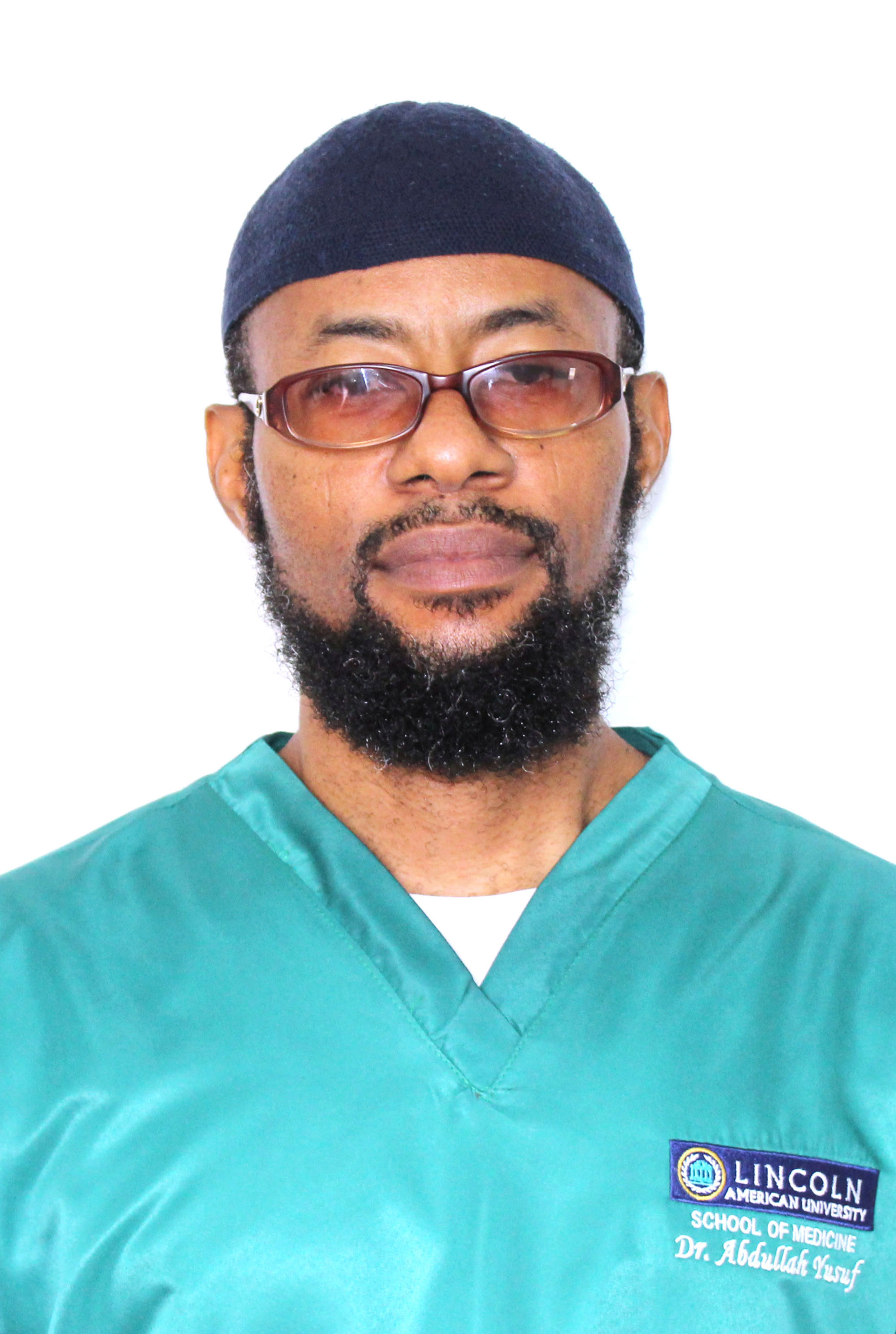 Dr. Abdullah Yusuf

A strong headed individual with prodigious interpersonal skills, Dr. Abdullah Yusuf is the master of Human Anatomy. Dr. Abdullah strongly believes in the importance of companionship, teamwork & support in the domain of patient care.
Dr. Abdullah has expertise in his domain and possesses brilliant attributes in patient-focused care and believes in extending companionship and emotional support to the patients. He believes in teamwork and is an efficient and reliable team member.
Dr. Abdullah completed his B.Sc. (Human Anatomy) in 2007 from the University of Maiduguri, Maiduguri, Borno state, Nigeria and then enrolled himself for MD Program.
Apart from being highly educated, Dr. Abdullah is highly qualified and has worked in many top institutions in his professional career. Dr. Abdullah had an interesting professional experience as he has worked with various organizations at different posts.
Dr. Abdullah's last job description was to work with Georgetown Public Hospital Corporation in the Research and Development Department.
Dr. Abdullah is a strong supporter of community service and keeps himself involved in several community initiatives. He is a volunteer and social worker at the Georgetown Hospital PLC.
His work and efforts in the medical domain are acknowledged at various times and in 2010 he was awarded The Most Dedicated Staff Award at Nurul Bayan International Academy where he worked as a biology teacher.
Dr. Abdullah's dedication and love for science or medicine to be more specific make him the right person on board as a faculty with LAU.