August 24, 2019, India
On August 23, 2019, an Annual Meet of LAU Parents Association was held at Pune. The meeting was attended by parents of students of LAU, some of the students of LAU, the Vice-Chancellor of LAU, Air Marshal (Dr) Pawan Kapoor, AVSM, VSM, and BAR (Retd), Former Director-General of Medical Services (IAF), and the Vice-President of LAU, Mr. Dyaneshwar Bhasme, who is also the Founder of Vishwa Medical Admission Point.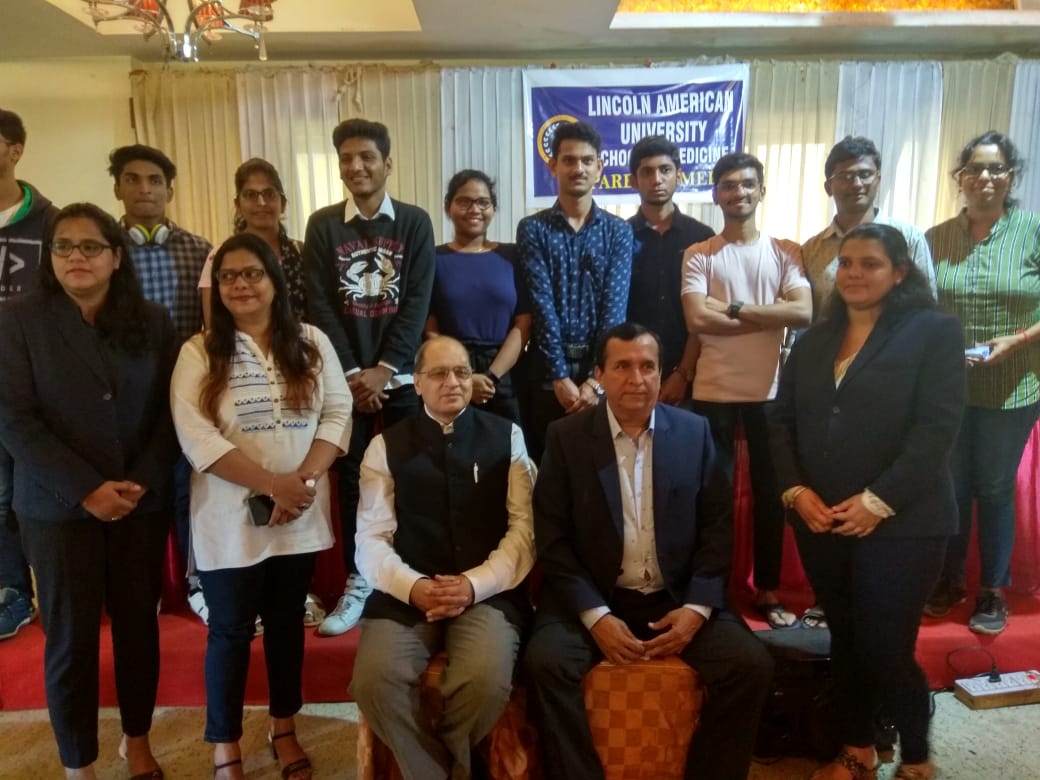 Air Marshal (Dr) Pawan Kapoor, Mr. Dyaneshwar Bhasme, and career experts with students at LAU Parents Meet.

In the Meeting, students, parents, and University members participated and exchanged dialogues with each other and shared their University experience so far.
To answer individual queries from students and parents, an interactive session was held wherein concerns of the participants regarding Medical Program, clinical rotations, living arrangements of students in Guyana, etc. were satisfactorily answered by the Vice-Chancellor of the University.
In the meeting, there was active participation of students, parents, and the University staff where mutual experiences of students, parents, and staff were shared in an open, conducive, and friendly environment.
Questions related to the academic curriculum, accreditations, clinical rotations, hostel and mess facilities were answered, and the future vision for the University was shared. The parents and students shared their vision and provided with their feedback for areas of improvement and progress of LAU.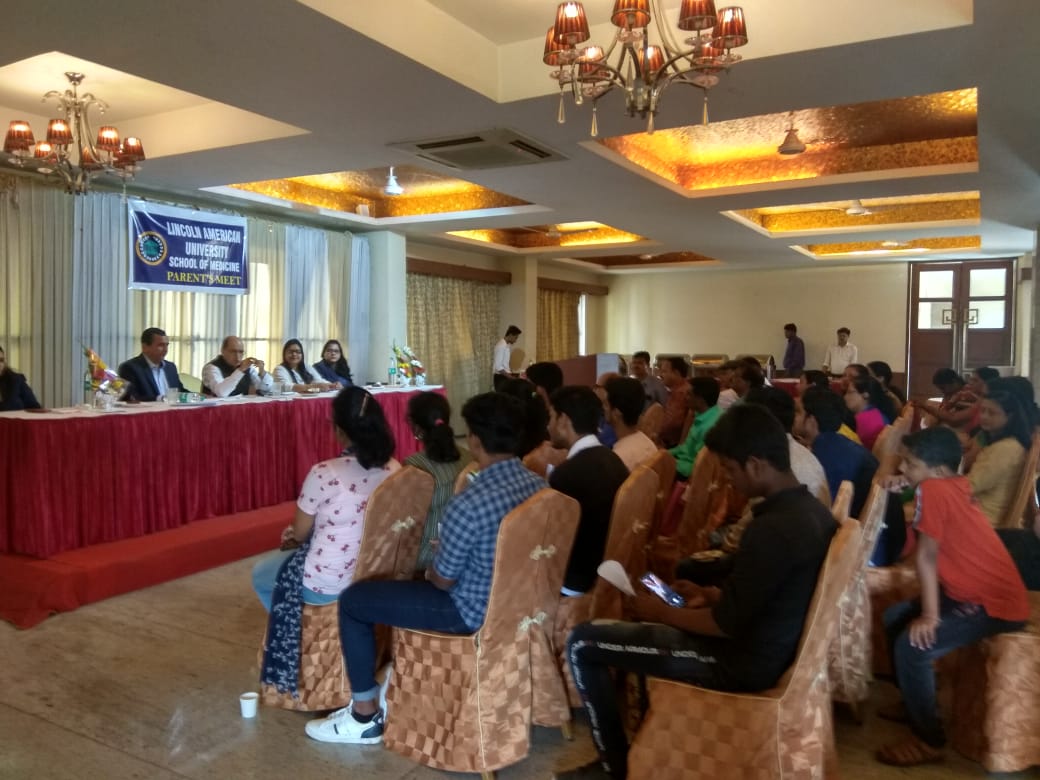 Air Marshal (Dr) Pawan Kapoor, Mr. Dyaneshwar Bhasme, and career experts answering participants' queries during the interactive session of LAU Parents Meet.

During the session, parents were apprised of the new progress and achievements that the University has made in the past few months and how it will benefit the medical career of LAU Students, including:
On occasion, parents also took the opportunity to seek a direct report on the performance of their children at the University. On getting to know that, their children are not only involved in medical education in Guyana but are also made part of community programs like Medical Research and Health Exhibitions, Blood Donation Camps, Health Outreach Programs, as well as recreational activities, parents looked happy and relieved knowing that their children are in safe hands, living in a better place, and are well on their way to qualifying as a doctor in few years from now!
Parents and guardians at LAU Parents Meet.

In the Meeting, parents also got the chance for one-to-one interaction with the Vice-Chancellor and expressed their happiness and gratitude to Lincoln American University for providing their children an opportunity to pursue medical education in Americas via its affordable MD ≈ MBBS Program and for taking good care of them. They expressed their confidence in the functioning of the University and were assured that the suggestions given by them will be implemented over a period of time.
Parents Meet is an annual affair of the University where parents and guardians of the students and members of the university come together, mingle with each other, participate in University affairs, offer their suggestions to improve University functioning and become a part of the University's community and life.
This is an effort towards the fulfilment of University's commitment to transparency, building a place for quality medical education, and foster a community where everybody belongs and opinions of all are heard.