June 15, 2019, New Delhi, India
On the Wednesday noon of June 12, 2019, Lincoln American University in collaboration with Kaplan Medical organized a seminar for LAU medical students who have qualified NEET exam in 2019 along with the Pre-Medical Program in India and are all set to fly to Guyana to study MD Program at the Georgetown Campus of the University. The seminar focused on USMLE preparation along with the MD program and the best practices to get medical residency in the United States.
The seminar was organized on the campus of Sharda University at New Delhi and span over a duration of two hours. The workshop was presented by Kaplan's US Faculty Dr. Kevin Schuller and Dr. Tenzin Jamyang, Faculty and International Recruitment Manager at Kaplan.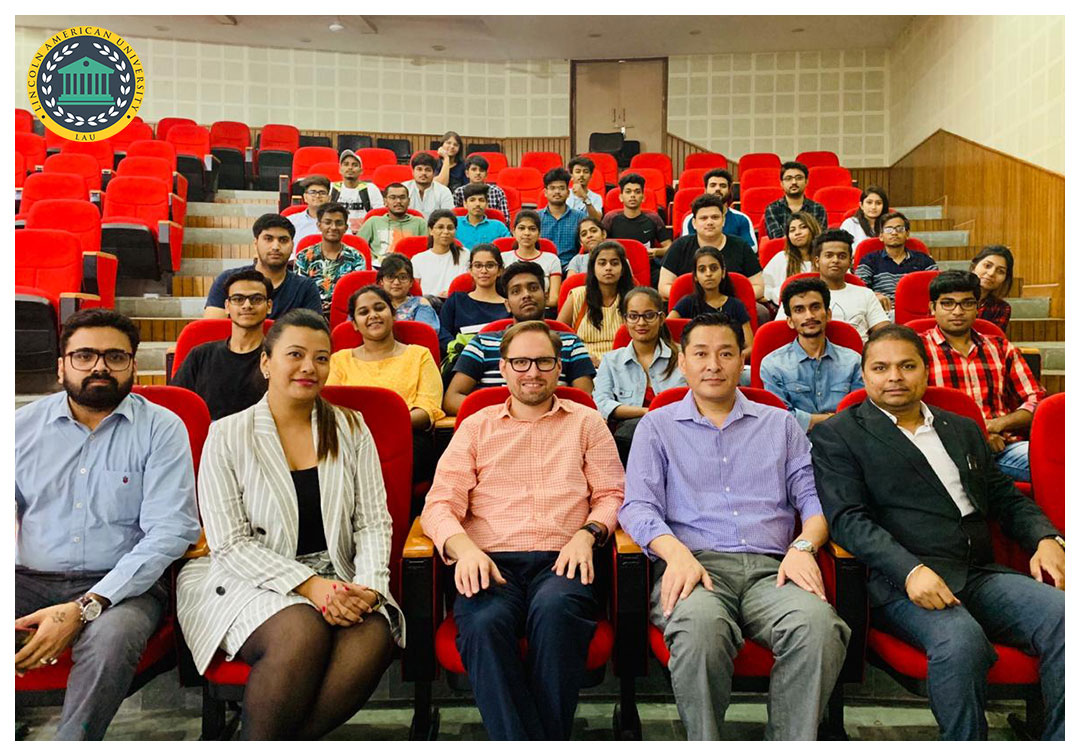 (From left to right) Mr. Arun, Admission Officer (India) at Lincoln American University, Ms. Prerna Lama, International Affairs Officer at Lincoln American University, Dr. Kevin Schuller, Kaplan's US Faculty, Dr. Tenzin Jamyang, Faculty and International Recruitment Manager at Kaplan, and Kaplan Associate.
The seminar was centered around Behavioral Science Lecture to help the medical aspirants focus on their education, prepare better for USMLE, and improve their acceptance rate for clinical rotations and residency in the United States. Behavioral Science Lecture was delivered by Dr. Kevin Schuller, followed by a presentation on USMLE, test-taking strategies, and best practices to get residency by Dr. Tenzin Jamyang.
The seminar was an exclusive opportunity for the students to explore the pathway for medical licensure in the US after completion of their medical education in Guyana from Lincoln American University and ask their queries directly from the experts.
In the seminar, Dr. Kevin and Dr. Tenzin guided the students on how they can prepare for the US medical licensure examination along the way as they pursue MD in Guyana. The students were enlightened about:
Best ways to prepare for different steps of USMLE as well as when should students appear for the exam considering the level of the medical program.
Factors that determine the success in medicine along with guide to best locations and programs available for residency in the Unites States.
Best practices to get opportunities for clinical training and residency in the United States and how Lincoln American University's US-based medical program will help the students.
Behavioral changes, skills, and knowledge required to improve the application acceptance rate, and Not-To-Do during residency interviews, and post-interview follow-ups.
How is life as a resident doctor!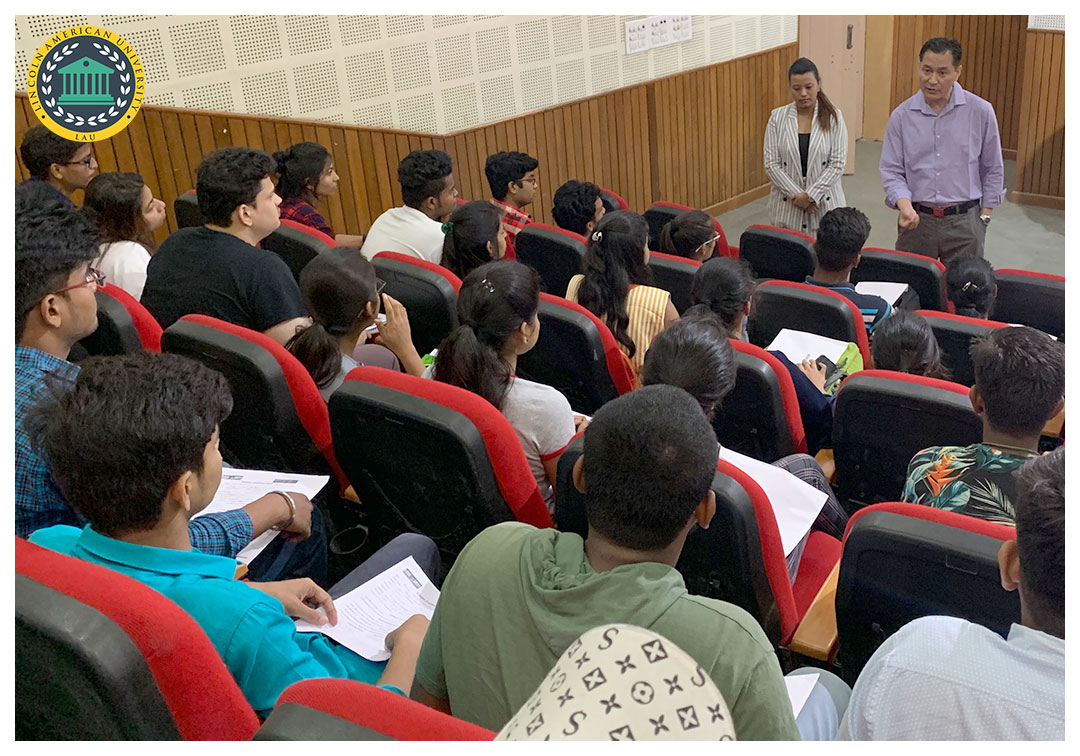 Dr. Tenzin Jamyang, Faculty and International Recruitment Manager at Kaplan, addressing students in the seminar.
International Medical Graduates (IMGs) comprise 25% of the US physician workforce.
Association of American Medical Colleges (AAMC) predicts a shortage of about 45,000 primary care physicians and 46,000 surgeons and medical specialists during the next decade.
During the course of the presentation, Dr. Tenzin comprehensively guided the students on six key factors to strengthen their residency match application:
Clinical Experience and Research;
USMLE Step 3;
Caliber in choosing the program and best places to apply;
Letters of Recommendations;
Personal statements: CV and profile of candidates and good track record; and
Interview and after-interview follow-up.
In the seminar, it was also explained to the students how qualifying USMLE Step 1 and USMLE Step 2 during or immediately after their medical graduation will help them get residency in the reputed hospitals of United States along with fulfillment of screening test requirements.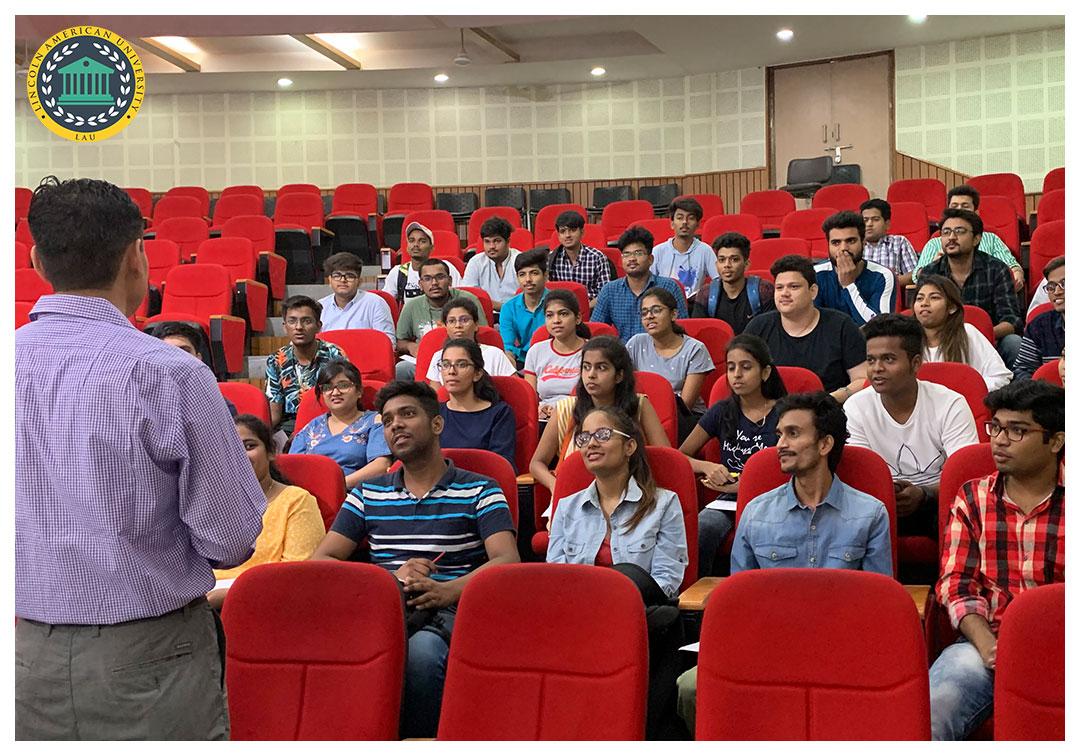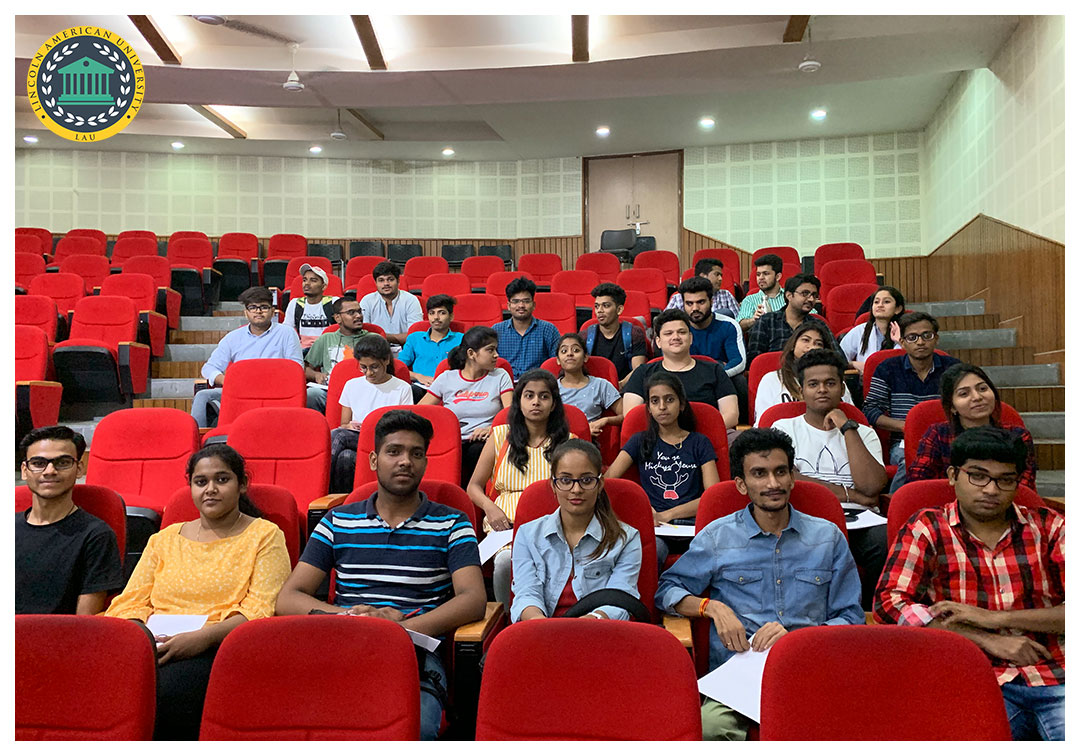 Dr. Tenzin Jamyang, Faculty and International Recruitment Manager at Kaplan, and students during interactive session.

In the presentation on "How Do I Get Residency Interviews?" students were guided on application procedures, tricks to get interview invitations along with analysis of an average number of positions, applications received, interview invitations sent, and the number of applicants who finally got selected for residency!
Along with the sequence for a residency match, an outline of USMLE preparation, analysis of how students' USMLE score is directly related to acceptance of residency application, average score by specialty, and steps to strengthen the match application were also discussed.
During the session on residency interviews, interview behavior guidance was also provided with a special focus on interview cautions to let the students perform their best to catch the opportunity and get the residency. Students were also guided on post-interview things that they can do to increase their chances of being accepted for the residency.
The seminar was very interactive and active participation of all the students was ensured, thanks to the years of experience of Dr. Kevin and Dr. Tenzin and their unique sense of humor which let the students grasp simple and complex concepts alike as a breeze!


In the USMLE seminar, students got the opportunity to make themselves familiar right from the introduction of USMLE to the clinical rotations and residency in the US, application for US medical licensure, opportunities to work as a doctor or start a medical practice in the US or other country of their choice.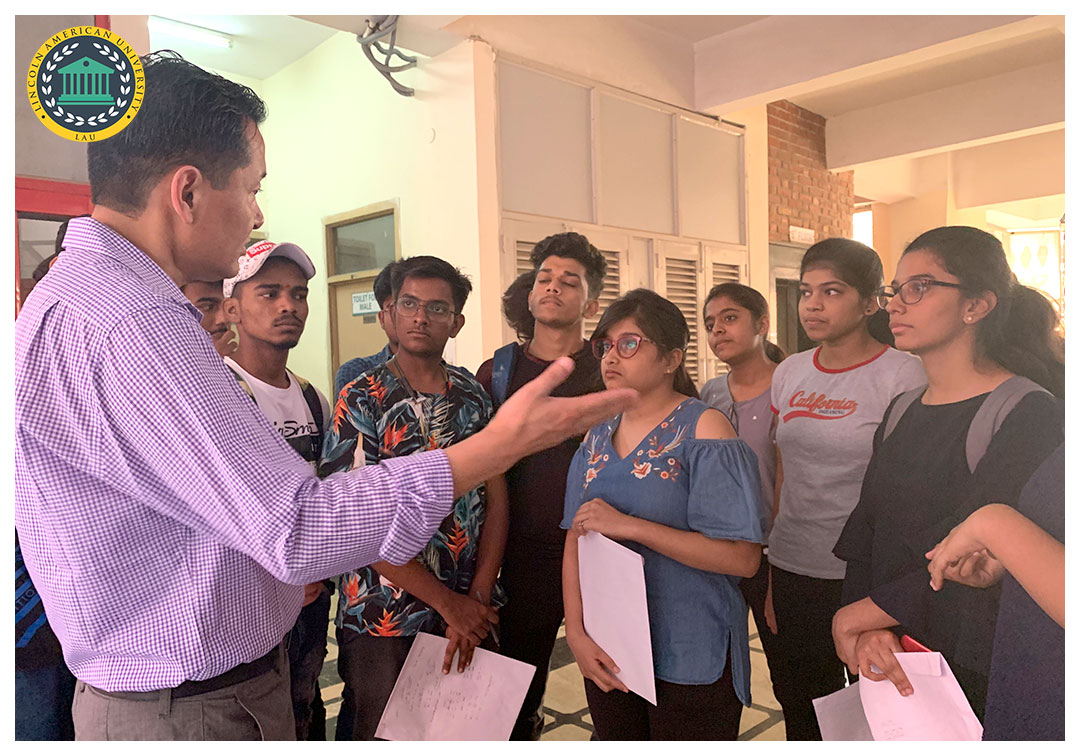 Students asking their questions from Dr. Tenzin Jamyang, Faculty and International Recruitment Manager at Kaplan.
It's no secret that USMLE is considered as the international benchmark for medical professionals. Once, a student qualifies the USMLE, he or she becomes eligible to get medical licensure not only in the United States, but in other countries as well, including India. After qualifying USMLE, students are not required to go through the MCI screening test or FMGE (Foreign Medical Graduate Examination), and they can directly apply to get a license for medical practice in India. USMLE is not only a gateway for medical licensure in the United States, but in India, Asia, Africa, Caribbean, and other regions as well.
Lincoln American University also facilitates USMLE preparation in collaboration with Kaplan Medical. With our US-based medical program and USMLE coaching, LAU students can qualify Step 1 and Step 2 of USMLE along with their MD Program and Step 3 during residency.
Lincoln American University is committed to providing its students with the best possible medical education in Guyana and is always looking forward to broadening the horizon of opportunities for its students. In the past few months, the University has achieved significant milestones, including:
Arrangement of clinical rotations in Guyana, Nepal with developing opportunities for clinical rotations in USA, India, and countries across Asia, Caribbean, Africa;
Collaboration with Kaplan Medical to help the students prepare for the competitive exam for US medical licensure; and
Collaboration with medical universities in India and Russia to facilitate International research in medicine, global education, and student exchange program.

Further, time and again, LAU students are provided with the opportunity to participate in community welfare programs and recreational activities to ensure the holistic developments of the students. We are proud of the growth and progress that our young University has made in a very short period of time, and we are well on our way to becoming one of the top medical colleges in South America.
Currently, Lincoln American University offers 5-Year MD Program (equivalent to MBBS) and application for admissions are accepted all-year round with new batches starting in January, May, and September. 150+ students are now studying medicine in Guyana at the University's Georgetown Campus and pursuing their dream medical career.