Student Life at Lincoln American University | MD in Guyana
Life at Lincoln American University
The time that students spent in the University or college in which they are studying have a significant impact on shaping them for the rest of their life, both professionally as well as personally.
In educational institutions, it's not only the quality of education that matters but also the quality of life. For proper education, students' brains need to be in good shape. That is possible only when they are provided with a friendly environment and facilities for a fulfilling life as they progress in their academics and career.
At Lincoln American University, we foster an environment to provide a feeling of home away from home. In the campus, the life of students goes beyond education, and students get so much to experience!
Five years that students spend at the University are filled with moments of joy, thrill, learning and each moment takes them to one step closer towards their dream and goal of becoming a doctor. Student Life keeps changing and offered with different facets as student progress through different phases to become a doctor,
While it's quite not possible for us to enlist all the things that Student Life at Lincoln American University offers or chronicle all the moments in the lives of our students, we have made an attempt to provide our current and prospective students an opportunity to have a glimpse into the Student Life at the University with a quick go through of a few things that our medical students experience during their journey with us and what wows their experience of medical education in America.
This is for you - all the aspiring doctors! Feeling Excited? Okay! Without Further ado, let's dive in:
A Warm Welcome and Get Together
The first thing, it is! While formally known as Induction, we call it "A Warm Welcome and Get Together." Once you land at the University for the first time, you're welcomed by our staff members and present students and a "Familiar Gathering" is arranged for you.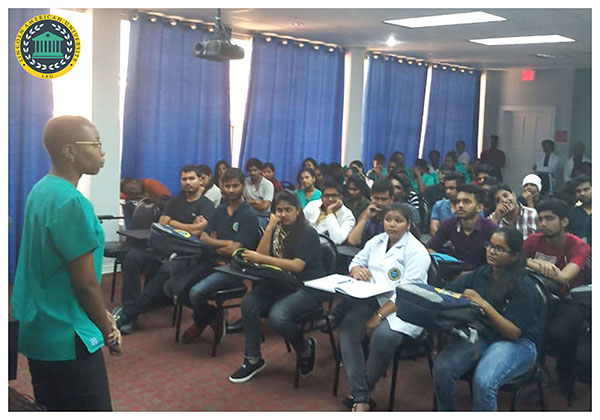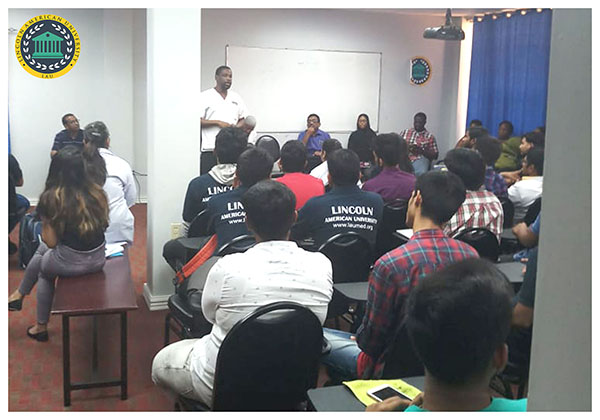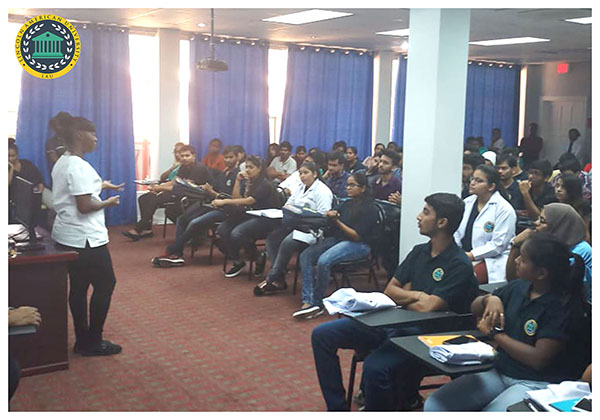 In the gathering, your colleagues who have been in your shoes will help you get familiar with the University, class schedules, hostel and mess facility, and local atmosphere! And yeah… there is no such thing as junior-senior at Lincoln American University. Be it your first year or you are about to become a doctor, all the members maintain a behavior of respect and friendliness towards each other and study and live in a disciplined environment.
Helping Hands of Friendly People
Be it getting help for your studies or go out to explore Guyana and buy some stuff in the foreign shops, our students —who have already been there— always extend their help to let you get familiar with the new country and make the most of your study time.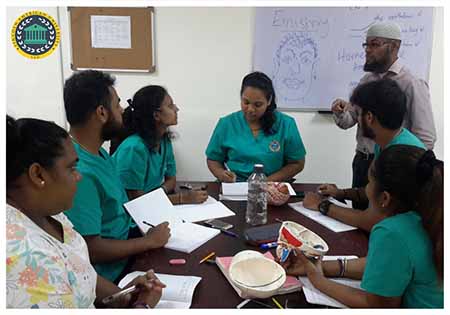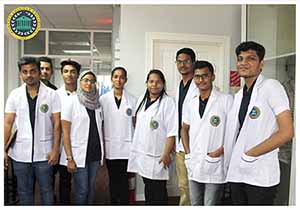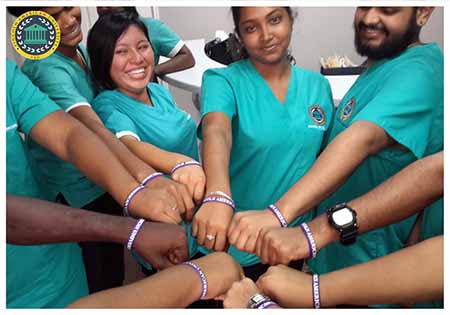 Further, you will be overwhelmed by the over-friendly —in a good way— Guyanese whose welcoming nature is known all over the world. So, worry not! Be assured that at any point in time, you will not be alone. Take a sigh of relief!
Lectures: Sometimes Boring, Sometimes Exciting
Faculty members at Lincoln American University are veteran professors who know some hidden tactics to make education fun. For example, our professor of Anatomy & Physiology, Dr. Abdullah Yusuf teaches his students with his self-invented medical game while delivering lectures on Anatomy!
Our innovative approach to providing education makes lectures more exciting and less boring for you and makes you easily grasp the hard medical concepts while pursuing medical education in Guyana Campus.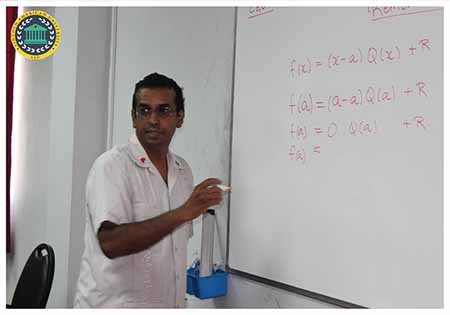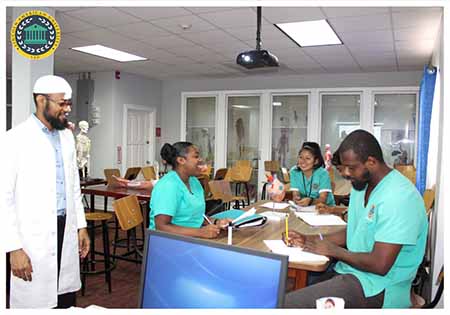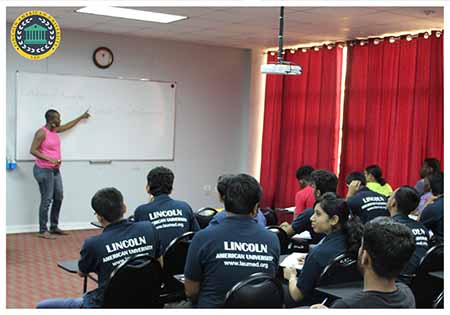 At the same time, we are not guaranteeing that all lectures will be exciting. Indeed, there will be lectures on topics you are less interested in. Well, you have to bear them. After all, you are going to be a "complete doctor!"
Day-Outs and Picnics
All work and no play make Jack a dull boy and Jill a dull girl! We love to refer to this quote frequently and abide by it. At times, all of us at the University take time-off, arrange picnics and go out to rediscover ourselves, regain our energy and relax.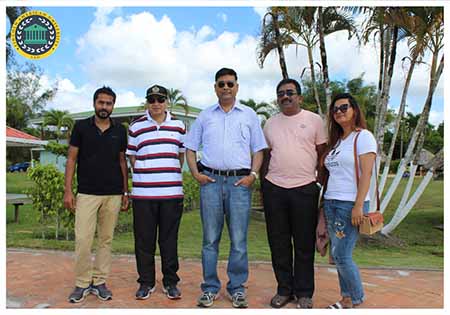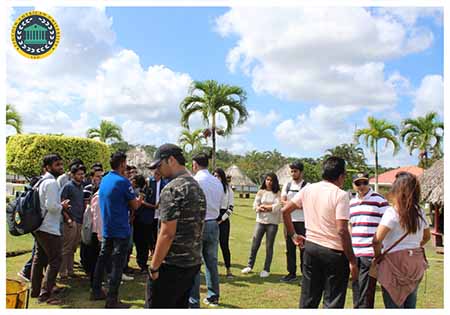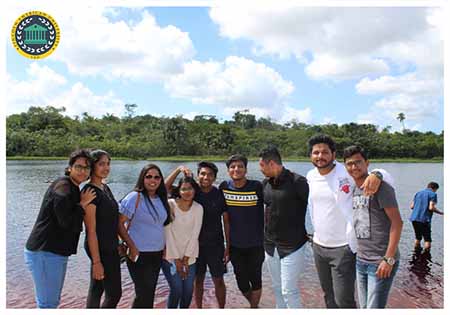 Our day-outs are made even more exciting by the pleasant climate of Guyana. The country has got beaches, mountains, beautiful rivers and parks and is a popular tourist destination as well. As a student at Lincoln American University, you get to enjoy all of it, for absolutely free – The Free Guyana Tourism, we call it!
Giving Back to Community
Togetherness and welfare of all are at the center of what we do at Lincoln American University. From your very first year at the University, you get the opportunity to be a part of our community and medical outreach programs and give back to the community.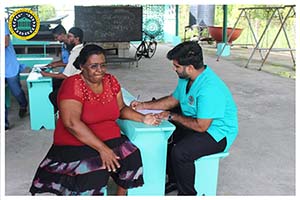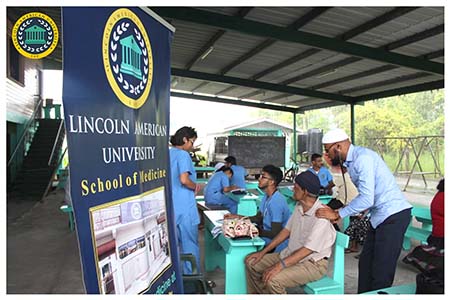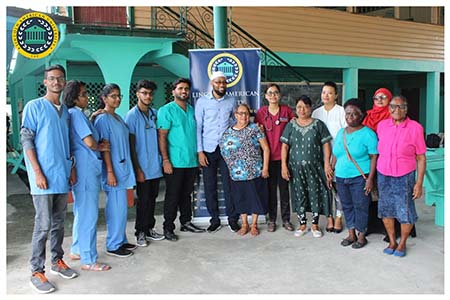 We keep arranging and participating in local medical programs, blood donation, and free health check-up camps, etc. We also arrange for seminars in schools to make students aware about medical career and opportunities where our students serve as speakers. Want to be a part of it? You're most welcome!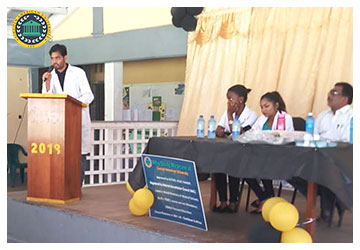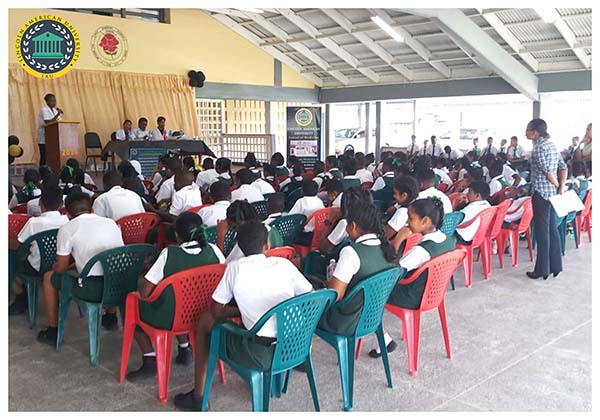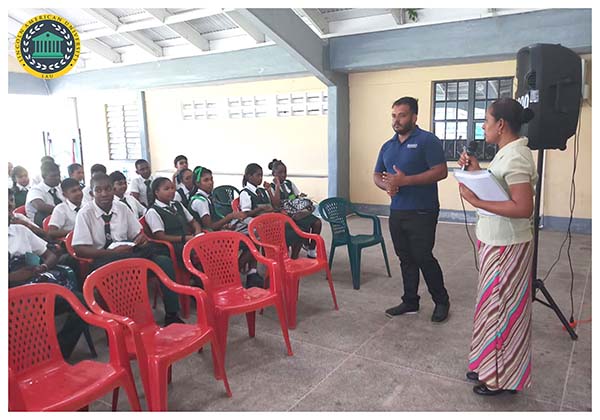 At Lincoln American University you will get a chance to touch the lives of many people, raise humanity and shape people's lives for better. Isn't it amazing?
Seminars and Career Enhancing Activities
While becoming a doctor is an ultimate career choice you make, it opens the doors to many other career opportunities in terms of specialization, area of practice, research, teaching, etc. To facilitate you discover various career options as a doctor and medical graduate and guide you on important aspects of being a medical professional, we keep arranging seminars, group and panel discussions which open your mind to the world of medicine.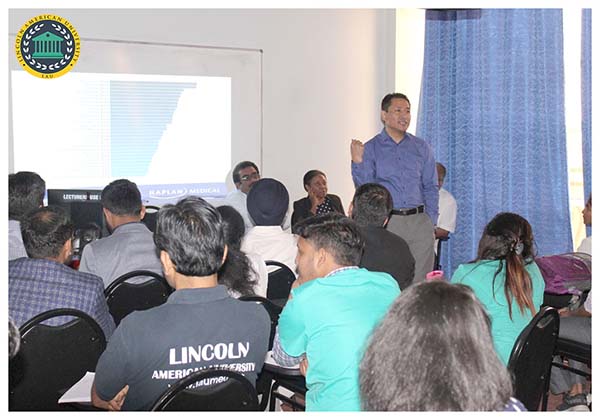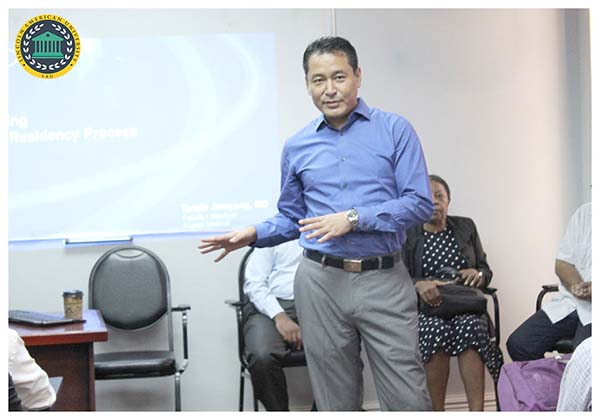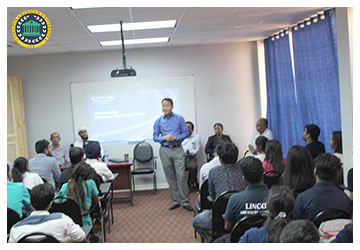 You will also be participating in research programs and science exhibitions organized in the University Campus. Perform well and grab the chance to win an award for your excellent work!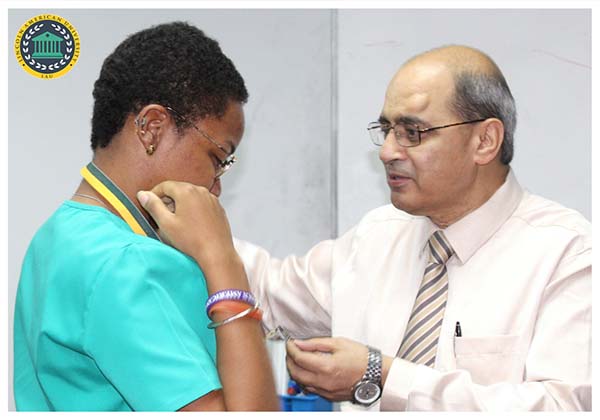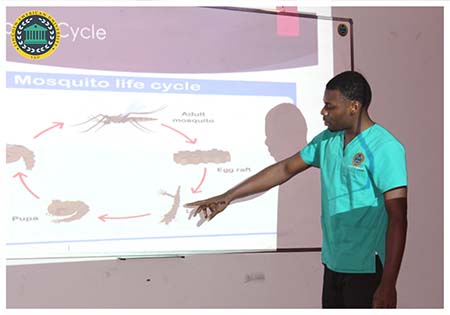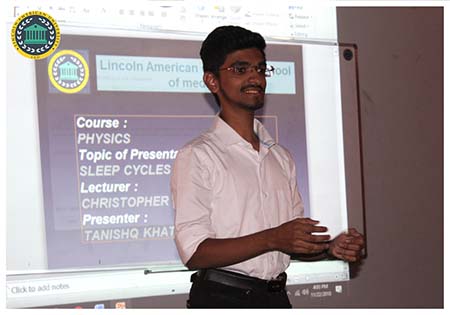 Sports, Exercise and Other Extracurricular Activities:
Study Well and Play Well is one of the mantras that we follow at Lincoln America University making it a place not just for getting medical qualification or becoming doctors, but a place where you also learn the skills of life and healthy living!
While pursuing your MD in Guyana, you will get to play various sports in this beautiful nation, not to mention, football, volleyball, basketball, and cricket, of course.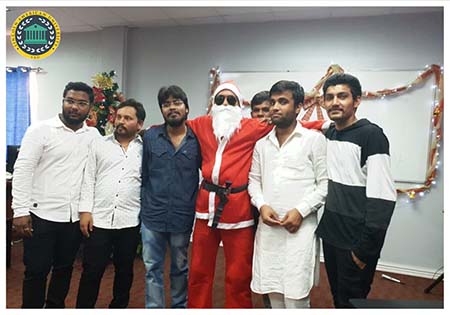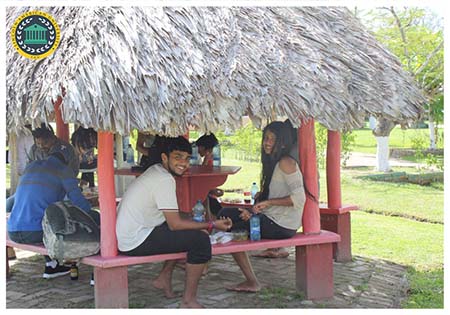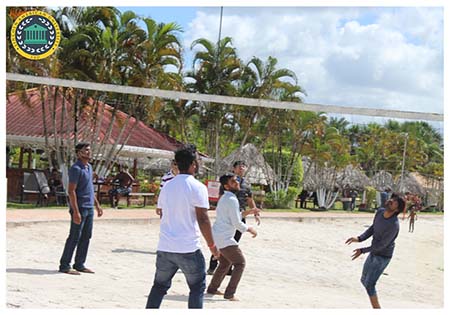 Want to exercise in a calm and green environment, just wake up early in the morning and start your workout at a place of your choice, natural beauty is assured everywhere in Guyana!
While education sharpens your mind, physical activities like sports and exercise make your body healthy which sets you for high achievement and living an active life.
Caribbean Lifestyle
Living on the campus which is situated in Georgetown, the capital city of Guyana and home to remarkable untouched beauty, is a dream come true! Though Guyana is geographically situated in South America, it is regarded as a Caribbean country and offers a Caribbean Lifestyle!
Living in Caribbean experience is one of the best perks of Student Life at Lincoln American University.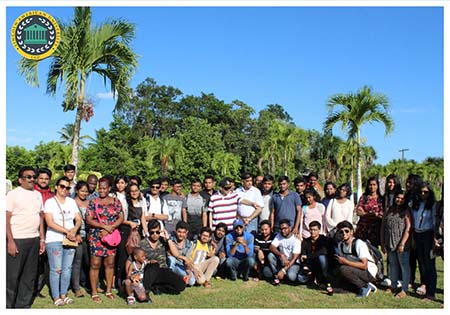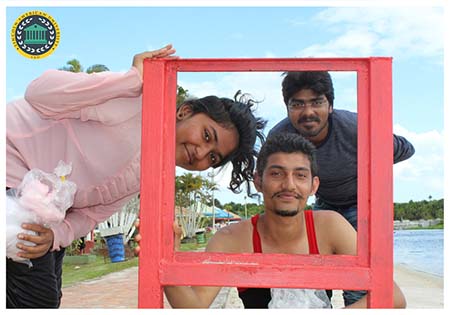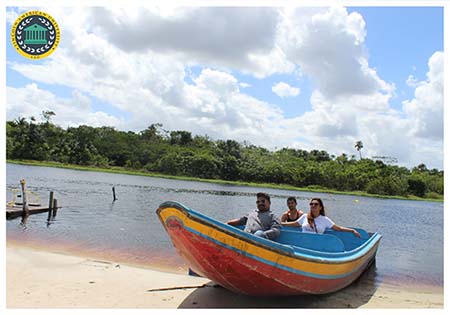 From diverse kinds off cuisines and its own set of beverages to music, dance, celebrations, and Caribbean culture, life in Guyana offers some of the best living experiences of the world and has attracted millions of people from around the world to explore its unique lifestyle.
As Student at Lincoln American University, Guyana will be your home for five years and you will have all the time to live a life of Caribbean Style!
New Connections for Lifetime
Meeting new people is always exciting. During your Student Life, you will meet new people, not only on day one but throughout the program.
First, you meet students and colleagues and University members. Then, you meet new faces in seminars, outreach programs, and camps, and when you are on clinical training, you meet new doctors and new patients every day.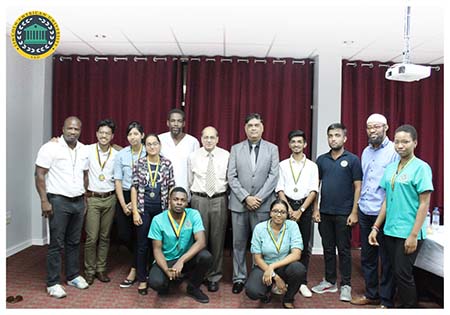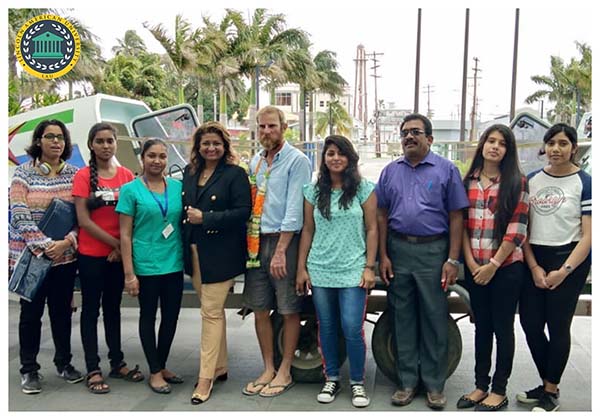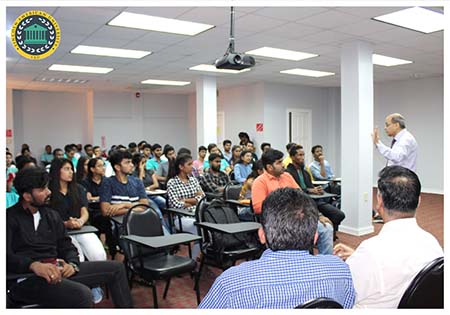 It's the best time of the lifetime to build connections that last a lifetime, make new friends that you can count on, grow your personal as well as professional network, learn from others' know-how and help others learn what you know. Throughout your Student Life, you will get the chance to build links with colleagues and veteran professionals alike that can get you a new job offer or give a recommendation whenever you need one. Same goes for them as well. It's a win-win!
Clinical Experiences: Feel Like A Doctor
While occasional visits to hospitals and clinics are arranged in the initial years of the medical program, going to hospitals for clinical training becomes a regular affair during clinical rotations program which continues for a period of two years.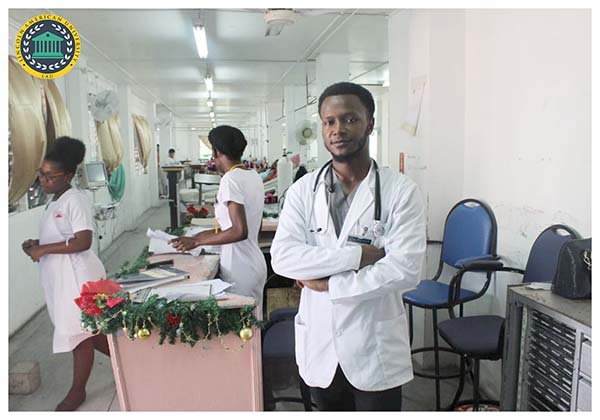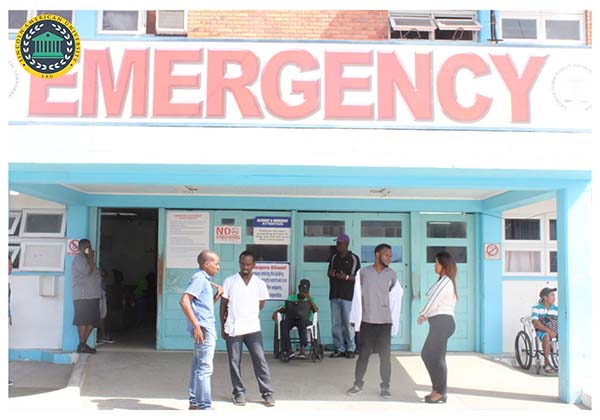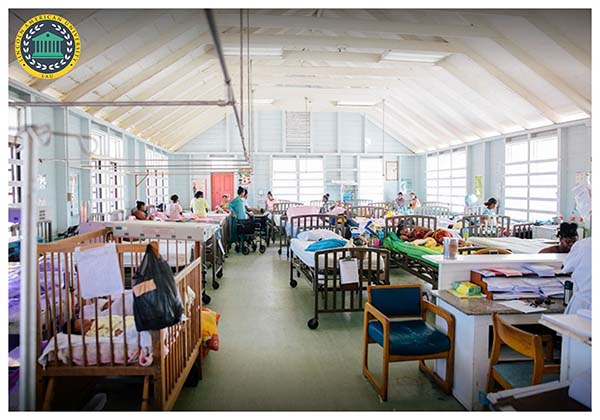 During clinical experiences, you will be visiting hospitals, learning under the guidance of medical practitioners and will also be treating patients under expert guidance. Clinical rotations are that phase of your medical journey when you will feel and work like a doctor even before you become one. That's one of the life-changing things that will happen to you in your Student Life.
Join Truly Global Community
Students from Asia, Africa, the Caribbean, and other regions study under one roof at Lincoln American University. Faculty members are also recruited internationally.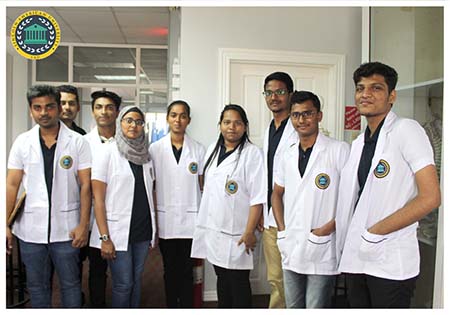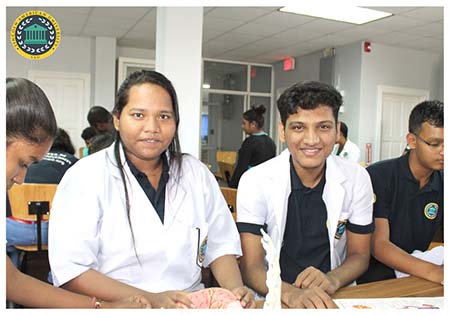 In the campus, different cultures, languages, colors, religions, beliefs, castes and creeds come together and culminate into one culture of friendliness and co-operation. When you are part of such a diverse group, interact with global people every day, you have the confidence to deal with everything at a global stage.
Study! Practice! Prepare! Get Ready!
While all the things above are great and exciting, amidst all those excitements, you will be preparing for your tests and medical exams. A big chunk of your Student Life will be devoted to studying, practicing and getting ready for the examinations. After all, becoming a great doctor is the most important reason for you to be at the University.
Need pin-drop silence? No worries! Just go to the quiet library and study in complete silence! Read as much as you can, for as much time as you need, perform well in exams!
Innovate Together
There are some things that only you can do. There are certain things that only others can do. Working together, we can build great things!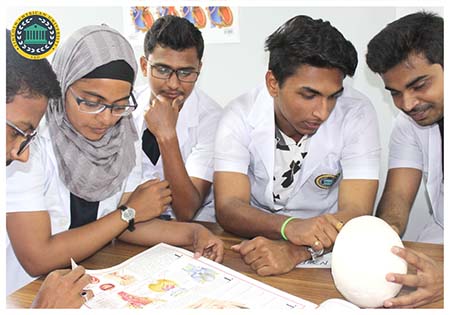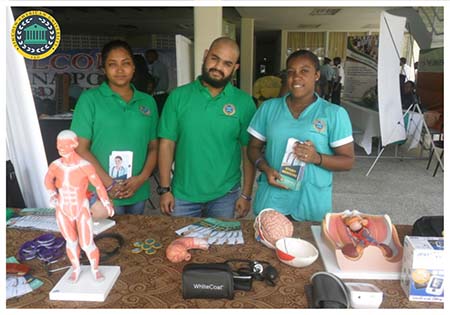 In the campus, you will get a chance to connect with some of the best talents in the field of medicine and collaborate with them on some of the great and world-changing ideas and projects. If you are looking forward to changing the world of healthcare through your innovation, you will be thrilled by the University infrastructure and excellent talent pool we have in the campus. Build a team or become part of an existing one, innovate together, for better.
Lunches and Gossip, Indeed!
Can we live without them? Of course not! We have got dedicated cafeteria for that. Cafeteria is the place where students and University staff members gather for a quick meal, lunch and to have a chit-chat on a daily basis!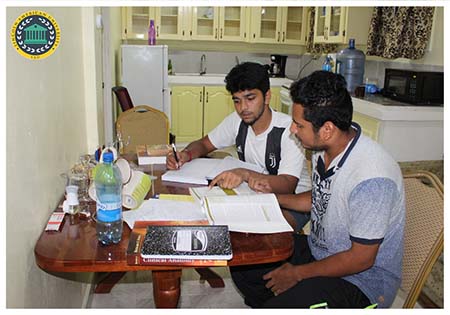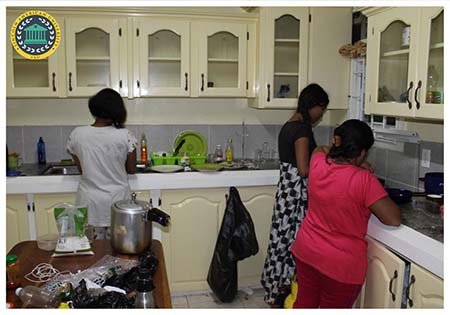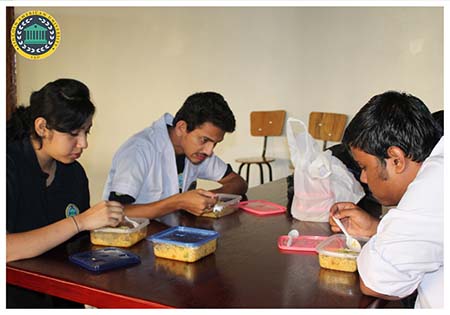 So, whenever you feel like hungry or need to talk to somebody, head straight to the cafeteria where you'll definitely find someone you can share your lunch with or have a conversation.
What's Ahead
Student Life at Lincoln American University is a delicate balance between study and life. We put all the efforts to make our students feel like home as they come here to study medicine in Guyana. Be it food, laundry, hostel or their health, we have got it all covered with the diverse set of facilities. What we can promise you is that your Student Life at Lincoln American University will be the most golden period of your life. At the same time, we would like to make you be in the knowledge that your experience at University is not going to be the same as you imagine.
At Lincoln American University, you'll cherish a carefree life of joy, happiness, and learning with the only responsibility to study well, work smart for your career and do what it takes to become an exceptional doctor!
Hopefully, by now, you have got a glimpse of what it's like to be a medical student at Lincoln American University and live life in Guyana.
If you are an aspiring doctor and have already started your medical program, congrats and best of luck! If you an aspiring doctor and looking for a well-recognized University to pursue your medical education, let us invite you for admission to the 5-Year MD Program of Lincoln American University.
Our MD Program follows US-based medical curriculum, provides international clinical rotations, recognized in Canada, USA and countries across Asia, Africa and the Caribbean and is offered at very affordable fees. We invite applications throughout the year while fresh batches start in January, May, and September. To get admission, apply online to reserve a seat for medical education in Guyana and take the next step to become a doctor.