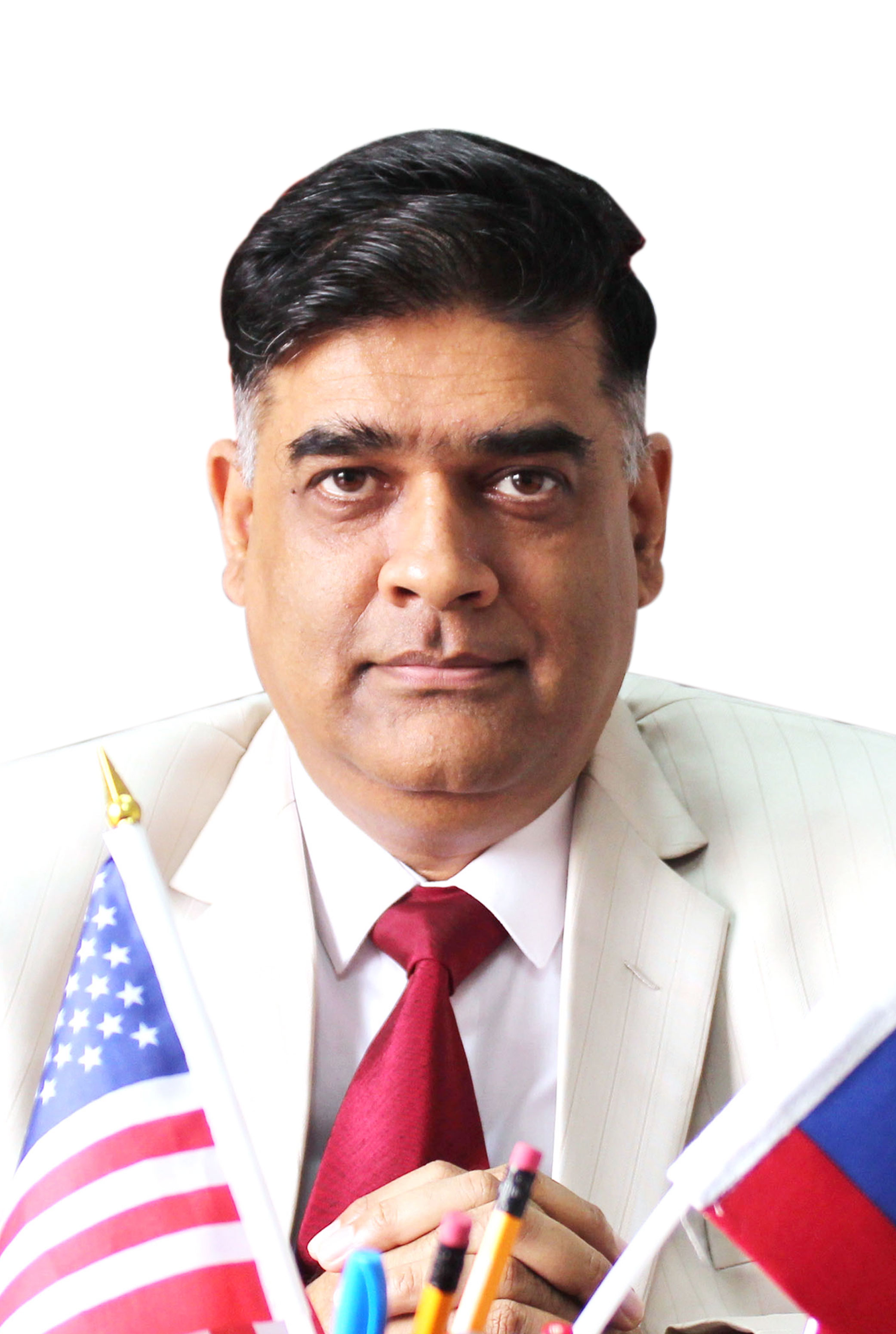 Dr. Vivek Lal
Dr. Vivek Lal is an alumnus of the prestigious Armed Forces Medical College, Pune, India, with a Doctor of Medicine Degree in Pharmacology as well as an additional Doctorate in Medical Education. He is also a certified clinical researcher. He is having 28 years of rich, multi-tasked hands-on experience in clinical medicine, academics and medical administration. He has been actively involved in pre-clinical drug research, clinical research, hospital logistics (Pharmacy management, Equipment procurement & maintenance, turnkey projects etc).
His core expertise lies within the training of medical graduates & post graduates (inculcating rational drug therapy & evidence-based medicine), academic cum hospital administration and also in research involving in-vitro/in-vivo Pharmacokinetics & Pharmacodynamics. He has intensive and extensive experience in the traditional as well as the Problem Based Learning (PBL) medical curricula being followed in different medical schools all over the world. He has been an undergraduate and post-graduate examiner for many medical universities in India. Notably, he has initiated a mammoth toxicology & toxinology project for the Indian Armed Forces, involving the compilation & designing of a poisoning database & poisoning registry for the Indian Armed Forces Personnel & their families, and was an invited Consultant in the drafting of the National Snakebite Protocol by the Ministry of Health and Family Welfare, India, under the aegis of the World Health Organisation (South East Asian Region).
On the administrative front, Dr. Lal has effectively handled teams up to 1500 personnel in 200-600 bedded military hospitals, so also the entire P&L of large 400 bedded corporate hospitals. He has also worked as the Chief Academic Officer of another Caribbean Medical School.
Dr. Lal is on the Editorial Board of numerous internationally acclaimed medical journals, so also an expert consultant for online consultation platforms for international queries in Pharmacology, therapeutics, toxicology, pharmaceutics and hospital administration. He is an invited faculty member for Henry Stewart Talks, London, research advisor for Brooklyn Consultants USA and an Expert, INCT Team, CNPq (Ministry of Science, Technology & Innovation), Brazil.
Dr. Lal's research interests are - drug (Pharmacophore) development in designing effective & potent molecules with the least side effects, especially in cardiovascular Pharmacology, Central Nervous System and metabolic (endocrine) disorders like Diabetes Mellitus. Being a Fellow in Clinical Research, he has contributed immensely to the medical affairs in Indian Pharmaceutical companies - providing medical advice on the current products & products in the pipeline, undertaking and supervising Clinical Research, so also designing & editing training related material.
Specialties: Pharmacology, Medical Education and Governance, Top level Hospital Administration, Clinical Research, Pharmaceutical Medical Affairs.