Vice Chancellor Meets With High Commissioner of India in Guyana
Lincoln American University is seemingly on the spree to reach new heights. In recent advancements, the vice-chancellor of Lincoln American University and High Commissioner of India to Guyana had participated in an interactive meeting.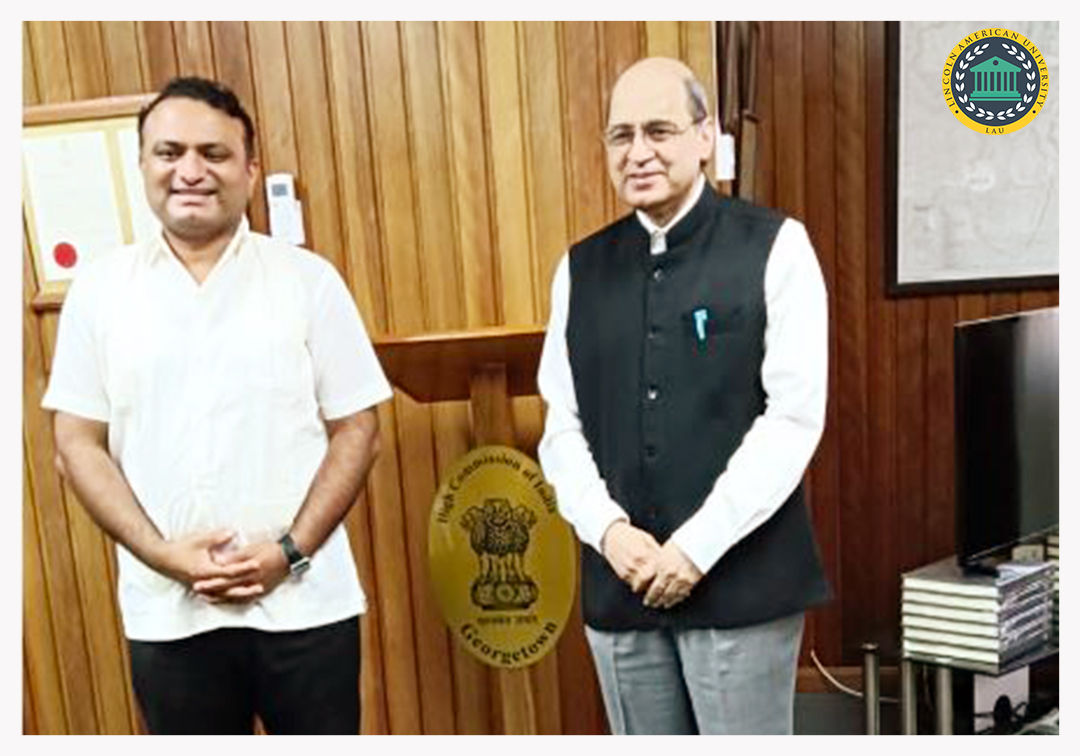 Vice Chancellor of LAU Air MArshal Dr Pawan Kapoor (Retd.) with His Excellency Dr. J.K. Srinivasa

On 12th November 2021, Vice Chancellor of LAU, Air Marshal Dr Pawan Kapoor (Retd.) and High Commissioner of India to Guyana, Antigua & Barbuda, St. Kitts & Nevis and CARICOM H.E. Dr J. K. Srinivasa.

A few days earlier, the team of LAU, headed under the Vice Chancellor, had met with the High Commissioner of Guyana to India and cemented the decisions for cooperation. His Excellency further paid a visit to the Delhi administrative office of LAU and invited the team members of LAU for the Diwali celebrations at his residence.

The meeting between the two addressed several issues pertaining to medical education in general as well as the expansion and growth of LAU in particular were deliberated upon. The High Commissioner assured full support to LAU for their plan to develop infrastructure, widen their scope of academic activities and strive to attain more excellence in imparting medical education.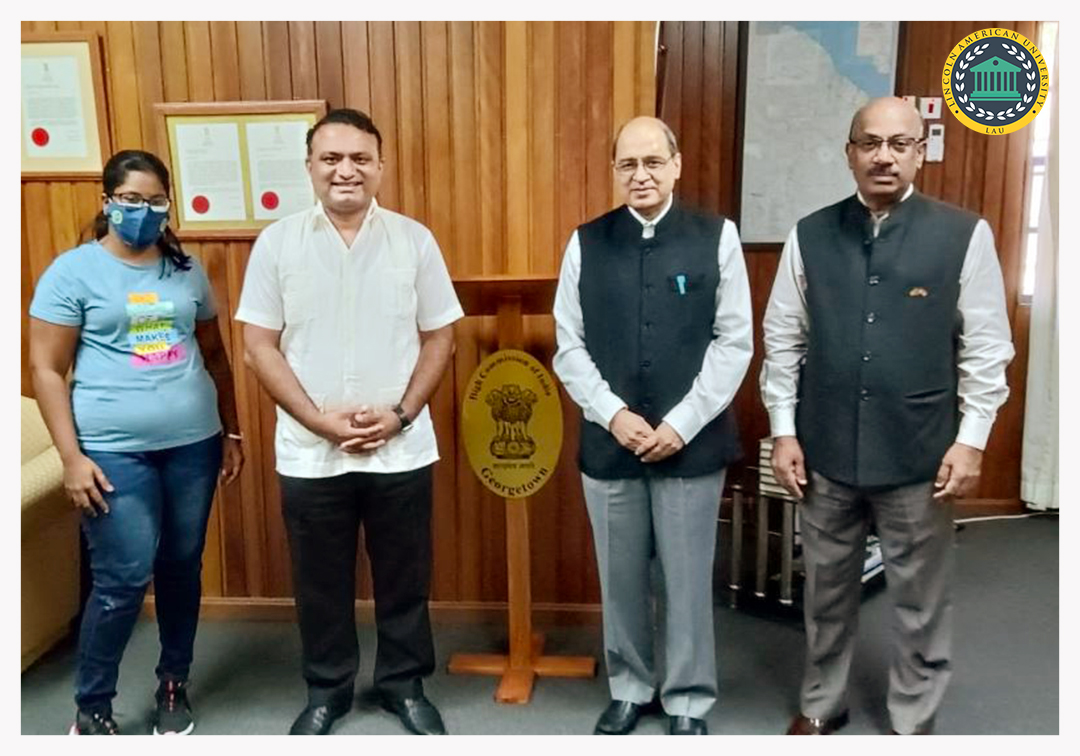 L-R Ms Annie Jagbeer, Admin officer , LAU, HE Dr JK Srinivasa, High Commissioner of India to Guyana, Self and Mr Vijay Kumar K, Counsellor Commerce and Development, High Commision of India