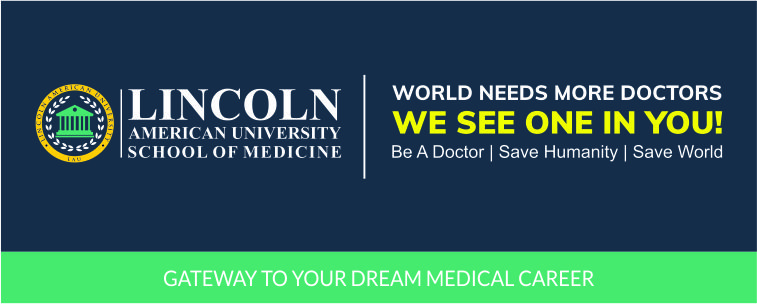 Hello Doctors, Doctors-To-Be!
As you prepare to cheer March, the Holi Month of Colors, we greet you with this newsletter wrapped with safety updates on Coronavirus, USMLE Quiz and Preparation Guide, celebrations from the last month, and featured notes on things to keep you stay inspired and move forward in your medical journey:
#1 Keep Coronavirus Away: Message From Vice-Chancellor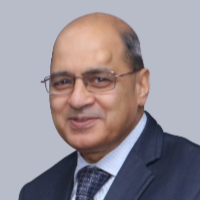 Greetings, Dear Students!
You must be aware of the new and unfortunate epidemic that the world is struggling with today — New Coronavirus Disease COVID-19.
Since the discovery of the first case of COVID-19 in China in December 2019, this life-threatening disease has turned into a global outbreak. As of today— March 1, 2020— the COVID-19 has affected more than 83,300 of our fellow human beings, and the number is growing.
During this tough time, we all need to be extra cautious and keep an eye on our health as well as the health of people around us. As responsible residents of this one big-yet-connected world, we should also not assume that people around us are aware of COVID-19 and must make all the efforts to make them aware of the disease, its symptoms, and ways to stay protected.
Therefore, for the protection of yourself and those around you and to contribute your best in the battle against COVID-19, I sincerely request you to please go to the Coronavirus Section on the official portal of the World Health Organization. WHO's guide to keep Coronavirus away is one of the most comprehensive and up to date. Stay aware and also make those, who are around you, aware.
COVID-19 has turned into a monster, and the least we can do to defeat this monster is that we unite together, spread awareness, take care of each other, and stay cautious ourselves.
History reminds us of the big battles that humankind has triumphed. I am confident that with time, our strong community of healthcare professionals will be able to find a solution to put an end to the Coronavirus epidemic too.
Stay Positive. Stay Safe. Stay Helpful.
Best wishes,
AVSM, VSM, and BAR (Retd),
Former Director-General of Medical Services (IAF),
Vice-Chancellor, Lincoln American University
#2 Cheers: 50th Republic Day of Guyana!
February 23, 2020 marked the 50th anniversary of the historic day—February 23, 1970— when Guyana became a Republic.
Guyana of the present is a nation with growing income levels, a thriving state of education and health, and a better future. We wish that this incredible nation continues to prosper and wish Happy Mashramani to you and all people in Guyana.
#3 Pathway To Clinical Training & Medical Residency In The USA
If you are planning to get clinical training or medical residency in the United States, Lincoln American University has got all the recognitions in place, including this guide to get you there:
#4 USMLE Quiz IV Winner Is Here! 👏
Of all the students who participated in the February quiz, only one student, Haripriya, could score 5/5. On behalf of the entire LAU team, we congratulate Haripriya!
If you played the quiz and could not get through, don't stress. Study well and try the next quiz available now. USMLE preparation takes time, and quiz will help you find your weak areas and prepare better.
#5 USMLE Education Corner🎓
Our Quiz V for USMLE Step 1 is out today. Play the quiz online. It will hardly take 5 minutes. Winners shall be featured on the University's website and media profiles. Study questions carefully and play with peace of mind. We hope to see you on the winners' list next month.
#6 World Cancer Day
On February 4, we celebrated World Cancer Day and spread awareness about the causes of cancer. One of the most surprising facts about cancer is that about 1 in 6 deaths occurs due to cancer, and tobacco and alcohol use are two of the leading causes.
Are tobacco and alcohol more important than precious life? No, at any cost. So, even if you missed our campaign, it's never too late to start for a good cause. Take a pledge today that you will never ruin your life with tobacco or alcohol and inspire others to quit these harmful substances.
#7 Featured Health Read: Are Worry, Stress, And Anxiety Same?
No, they are not. There lies a thin line of difference between worry, stress, and anxiety. As noted by The New York Times, "Worry happens in your mind, stress happens in your body, and anxiety happens in your mind and your body."
Research has found that the majority of us are overstressed, too worried, and too anxious. However, for relief, with little techniques like writing down reasons for your worry, daily exercise, a healthy diet, and good sleep habits, you can keep your worry, stress, as well as anxiety at minimum level and study smarter and live healthier.
#8 Download: USMLE Step 1: Your Success Guide
To help you prepare your best for USMLE Step 1 Test, we have prepared an eBook "Your Success Guide To USMLE Step 1" covering the following aspects:
✔ Preparation overview, syllabus, resources, and recommended books;
✔ The time required and an expert action plan;
✔ Process for registration and limits on the number of attempts; and
✔ Exam day guidelines and a few other things to level-up your preparation.
By the time you finish reading this guide, you will get a comprehensive overview of how you can crack USMLE Step 1 with high scores. Get your free copy today:
#9 『Medicine In Quotes』
"The greatest medicine of all is to teach people how not to need it."
— Hippocrates
Greek Physician
#10 Medical Education In Guyana: Everything You Need To Know
If you or the people you know have got any questions regarding medical education in Guyana, this featured video will answer majority of them:
Medical Education In Guyana: Everything You Need To Know
#11 Guyana Byte: A United Country
"One People, One Nation, One Destiny" – That's the national motto of Guyana. Blessed with a diverse population, Guyana celebrates unity in diversity and Guyana's national motto puts the nation's united spirit in the best way.