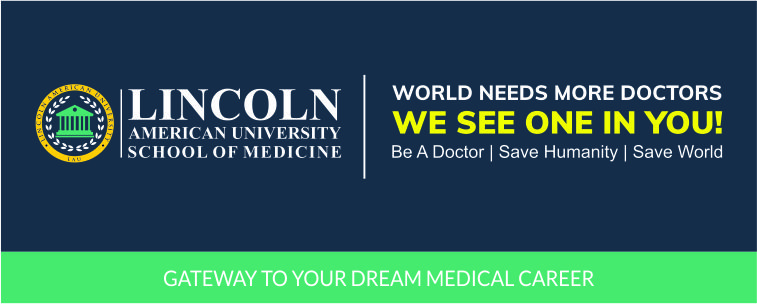 Hello Doctors, Doctors-To-Be!
2021 has been a great start! We have COVID-vaccine available to us. We have new aspiring doctors joining us. And, we are done with the very first orientation of 2021 online. Let's get to all of that:
#1 When Discipline Is A Question of Life: A Message From Vice-Chancellor.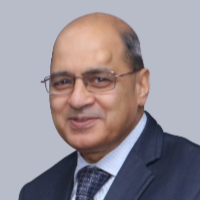 Dear Students,
I am sure that you have heard the terms "discipline" and "punctuality" countless times from childhood. You might have heard your parents, guardians, and teachers bragging about discipline and being on time at home, in school, and even here at LAU.
When you got late for your school, you could simply say sorry. When you didn't complete your work at any time, you could simply say sorry. When you got late at a family event, you could simply say sorry. "Sorry" could be the general excuse for all discipline things missed by you.
As an aspiring healthcare professional, you no longer have the luxury to simply say "sorry!" And on that note, let me talk to you about the importance of "discipline" and "punctuality," this time from a healthcare perspective.
Discipline is the first necessity for being a healthcare professional. Because, as a doctor, you will not be dealing with anything that can be undone. Your discipline and being on time become a matter of life or death of the people who awaits to be treated by you.
As a healthcare professional, you don't have the luxury to be late, let someone lose a life, and be sorry. You can't say: "Sorry, I got 5 minutes late. Otherwise, we could save the patient."
You don't have the luxury to be lenient in your work, skip that medical report and check-up that can lead someone to wrong treatment. You have to be disciplined and need to stay 100% committed to your work. Not only during your MD program or training but until the last moment you work as a healthcare professional.
Being a doctor is not a luxury but a responsibility, and a massive one, a very respected one. So, I ask you to be 100% disciplined, stay committed to your work, and be on time. Always.
Remember: For doctors, discipline and punctuality is not a choice but a principle that they have to live by every day. And you are going to be a doctor. I'm sure, a great one.
Best wishes,
Air Marshal (Dr) Pawan Kapoor
AVSM, VSM, and BAR (Retd),
Former Director-General of Medical Services (IAF),
Vice-Chancellor, Lincoln American University
#2 Play USMLE Quiz February 2021🎓
USMLE Step 1 Quiz for February 2021 is out today. Play the quiz online. It will hardly take 5 minutes. Study questions carefully and play with peace of mind. We hope to see you score 5/5!
#3 It's Here: LAU Orientation 2021.
We kicked off the new year with the first orientation program of 2021. If you missed the live session, attend the recorded session on LAU YouTube:
In the session, you will have a good time meeting your faculty members, getting a brief overview of your MD program, and exploring the exciting opportunities and future that awaits you on the campus.
#4 Join 5-Year Pathway To Become A Doctor.
To get to any milestones in life, all you need to do is take that first step and keep going until you reach the destination. If you want to become a doctor and have not enrolled yet, we invite you to join LAU and start your 5-year journey to become a doctor.
We have programs open for NEET qualified as well as NEET not qualified. For admissions, contact us today.
#5 COVID-19 Vaccine Is Live!
2021 has come with new hope in the form of COVID-19 vaccines. The world's largest democracy and famously called "Pharmacy to the World," India has launched the COVID-19 vaccine drive on Jan-16-2021. Out of two vaccines approved for emergency use, the Covishield vaccine reportedly has an efficacy rate of 70.42 percent.
To help other countries, India is also gifting COVID-19 vaccines to other nations, including Maldives, Bhutan, Bangladesh, Nepal, and others.
As the vaccine-armed India and the world move forward together in the shared fight to end Corona, we can very well expect a return to normalcy and the healthy-freedom we all enjoyed before the COVID hit! Isn't it exciting?
#6 Get Inspired: Meet Doctors-To-Be!
To get started on a mission as big as becoming a doctor, sometimes all you need is to hear it from a community of like-minded people and inspiration from people who have already started. That's why you must be willing to meet our doctors-to-be and see how they are doing and how you can too:
#7 Pandemics & Vaccines: History Repeats Itself!
Neither COVID-19 is the first pandemic, nor the COVID-vaccine drive is the first vaccine-drive. World's rich history has seen pandemics as well as high-scale vaccine-drives, and it has excellent lessons you can learn from:
#8 FAQ: You Asked. We Answer.
Question: Are LAU students eligible for USMLE?
Answer: Yes. LAU students are eligible for USMLE.
LAU is listed in the World Directory of Medical Schools (WDOMS) and fulfills the eligibility requirements and criteria of ECFMG. Therefore, LAU students are eligible for USMLE Step 1 as well as USMLE Step 2.
By the time LAU students complete their medical graduation, they can have the first two steps of USMLE already qualified. After completing their MD Program, LAU students can apply for ECFMG certification and then apply for USMLE Step
To know more, check out our blog: Ultimate Guide To USMLE (United States Medical Licensing Examination).
We wish that your secret Santa gifts you with colors of joy and happiness every Christmas and make your wish-list come true. Merry Christmas!
#9 Celebrations: 72nd Republic Day of India!
On Jan-26, we observed the 72nd anniversary of our constitution, which turned India into a Republic on the remarkable date of Jan-26-1950. Besides being an occasion to express gratitude to those who fought for this liberty and republic, Republic Day is a day to remind us all that "WE, THE PEOPLE" are born equal, and we live in a nation that is free and where everyone gets the opportunity to be the very best of themselves. Happy Republic Day, India!
#10 Don't Judge People: A Lesson From A Story.
A 24-year-old boy seeing out from the train's window shouted…
"Dad, look the trees are going behind!"
Dad smiled and a young couple sitting nearby, looked at the 24 year old's childish behavior with pity, suddenly he again exclaimed…
"Dad, look the clouds are running with us!"
The couple couldn't resist and said to the old man…
"Why don't you take your son to a good doctor?" The old man smiled and said…"I did and we are just coming from the hospital, my son was blind from birth, he just got his eyes today."
Every single person on the planet has a story. Don't judge people before you truly know them. The truth might surprise you.
[Story excerpted from: 15 Motivational and Inspiring Short Stories.]
🧩Quiz [The Answer Is Hidden In Text of This Newsletter.]
What's the reported efficacy rate of the Covishield COVID vaccine?
A. 50.62%
B. 60.62%
C. 70.42%
D. 80.52%
😂For A Good Laugh: