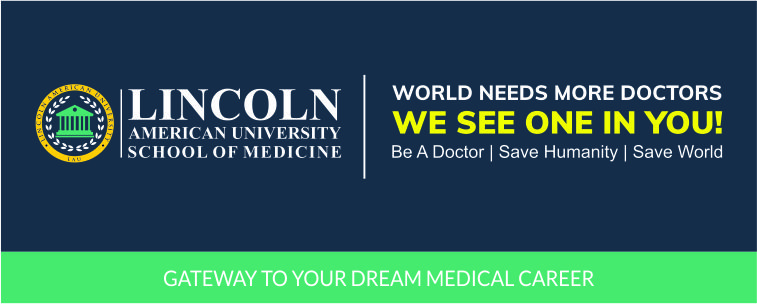 Hello Doctors, Doctors-To-Be!
September has been a month of promoting and celebrating World Peace, virtual events to facilitate contactless admissions, webinars to answer all your questions, and regular online classes.
Now, let's take a few minutes to go through what we've been up to, how you can catch up missed opportunities, along with a vote of thanks from VC, a note on peace, a dose of laughter, and one mysterious question in the end:
#1 Corona Can't Stop Us: Message from Vice-Chancellor.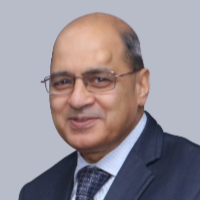 Dear, Students!
As you all know, it's been more than half a year now since Coronavirus hit our lives and disrupted the way we live, study, work, and do everything in between.
Throughout this challenging phase, there has not been a time when we have not maintained the classes and other activities to ensure that you can keep up the progress towards your dreams.
Working together with each other, we implemented online classes, took strict measures for social distancing, and ensured the physical and mental well-being of everyone. Together, we continue to make further progress for the university's development, opportunities for you students, and keep clear your path to becoming doctors.
Today, I want to take a moment to express my gratitude to the entire university staff, every faculty member, every admin member, and those who take care of you for helping each other to successfully navigate through the pandemic.
Today, I also cast a big vote of thanks to each of you students for the remarkable way in which you have adjusted to the new normal. Without your cooperation and support, we can never imagine having a thriving institution. It's you who make Lincoln American University a center of learning, growth, and a thriving community of medical professionals.
At LAU, "we're all in this together" is not just a statement but a value that we live every moment.
In our Corona battle, no one of us is alone. We have been fighting it together so far, and we'll keep fighting to make your learning and growth happen.
Corona can't stop us from moving forward on a journey that we started: To empower you all becoming successful doctors.
So, let's maintain the momentum and move forward together.
Best wishes,
AVSM, VSM, and BAR (Retd),
Former Director-General of Medical Services (IAF),
Vice-Chancellor, Lincoln American University
#2 Play USMLE Quiz October 2020🎓
USMLE Step 1 Quiz for October 2020 is out today. Play the quiz online. It will hardly take 5 minutes. Study questions carefully and play with peace of mind. We hope to see you score 5/5!
#3 Webinar: Is Lincoln American University Right Choice For You?
In this webinar, Air Marshal (Dr) Pawan Kapoor interacted with students to answer all their queries regarding Lincoln American University, including these most challenging concerns:
I have qualified NEET, but marks are not good enough to get a medical seat in India!
I have not appeared in NEET this year. Can I get admission to a medical program without wasting a year?
I have qualified NEET but can't afford a private medical university in India. What shall I do next?
How can I get admission to a medical program during the COVID-19 situation?
If you have any of these concerns or questions too, watch the webinar. By the end of the webinar, you'll have answers to all your queries on MD/ MBBS and a clear direction on how to become a doctor.
#4 NEET & Medical Program: Guide and Q&A Session.
If you've qualified NEET with a great score, great! If you have qualified NEET with a low score, no problem. All NEET qualified students are eligible for direct admission to the LAU MD program.
If you are yet to qualify NEET, no worries. At LAU, we have integrated our first year of the pre-medical program with NEET preparation. So, you can complete the first year of the medical program along with NEET. Explore complete details in this webinar on NEET & Medical Program—
#5 We're Open for Your Admission to Medical Program!
We're not letting the pandemic curb your career dreams. To take COVID-19 out of your way to MD admission, we're providing paperless admissions online. So, you can apply to LAU medical programs sitting at your home and start your medical program online
#6 You Asked: Can I Do Clinical In India?
Yes, as an LAU student, you can do your clinical rotations in India. To facilitate your clinical training in India, we have collaborated with Max Healthcare Institute.
Besides clinical training, our collaboration with Max Healthcare offers many other exciting medical opportunities. To know more, you can go through this page—
#7 Cheers To The Winner For USMLE September 2020 Quiz!
Total 65 students played the USMLE September 2020 Quiz. We appreciate all students who participated and tested their knowledge.
Out of 65 participants, Manohar Sai got the highest score this month, i.e., 5/5. We congratulate Manohar with a huge round of 👏 👏 👏!
If you didn't score well this month, don't panic. Prepare even better and play the October quiz. You can achieve better.
#8 If You Missed Virtual Caribbean Education Fair:
We participated in the 2-day Caribbean Education Fair organized virtually from September 26-27. The fair provided all medial aspirants an opportunity to live-interact with our counselors from the comfort of their homes and get online admission to the medical program.
If you missed the event, worry not. To speak to our counselors, you can call 1800-843-9595 or book a free counseling session online.
#9 COVID-19 Vaccine Update + How It Is Made.
While vaccine development usually takes years, medical scientists worldwide have been working harder than ever to develop a COVID-19 vaccine at the most urgent pace.
In the last two months, the number of COVID-19 vaccines approved for early or limited use has jumped from one to five. Besides, 40+ vaccines are in phases of human clinical trials. If everything goes as planned, researchers expect a viable COVID-19 vaccine to be available in the middle of 2021.
Explore the vaccine development process in brief and have a look at all the vaccines that are under development—
#10 International Day of Peace: Shaping Peace Together.
We can all agree that violence does no good for any living being. The ultimate happiness and serenity of living reside in living peacefully, let others live peacefully, and encourage people around to live peacefully.
Peace starts from within. Then, it spreads in your community and the whole world, crossing all borders. So, let's ignite peace within and celebrate it, not for one day, but every moment.
🔔MCI ACT 1956 Repealed.
The MCI Act 1956 has been repealed and replaced by National Medical Commission (NMC). The NMC shall now be the regulator of medical education in India. The NMC will have four autonomous boards as under:
Undergraduate Medical Education Board
Post Graduate Medical Education Board
Medical Assessment and Rating Board
Ethics and Registration Board
What does it mean for students of LAU?
Under clause 61 (1) of the NMC Bill 2019, the educational standards, requirements and other provisions of the Indian Medical Council Act, 1956 and the rules and regulations made thereunder shall continue to be in force and operate till new standards or requirements are specified under this Act or the rules and regulations made thereunder. This implies that LAU shall remain empanelled with NMC as it was with MCI.
Under Clause 15 of the NMC Bill 2019, a National Exit Test (NEXT) shall be held in the Final year of the undergraduate course which shall be the basis for grant of registration and license to practice in India, both for students who are to graduate from Indian Medical Colleges as well as for Foreign Medical Colleges. NEXT will also be the single test for Post Graduate Entrance into various Medical colleges in India. Under the provisions contained in NMC Bill, NEXT shall be put into effect in three years time from the date of enactment of the bill i.e. in the year 2022. Hence all students graduating from LAU in the year 2022 and beyond will be appearing for NEXT Examination if they want license to practice in India and do PG from India.
COVID-19 Quiz [The Answer Is Hidden In Text of This Newsletter.]
How many COVID-19 vaccines are approved for early or limited use as on September 30, 2020:
A Dose of Laughter Medicine from ScoopWhoop:
Did you hear about the guy who lost his whole left side?
He's all right now!