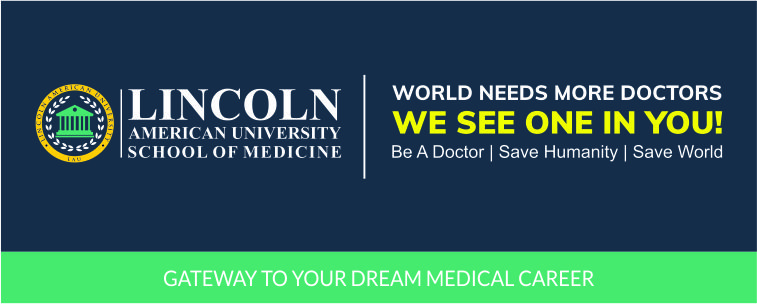 Hello Doctors!
We welcome you back with our monthly kickstart newsletter as you embark on a new month in your journey. Cheers to May!
Well, April has been a fantastic month. We made significant development in terms of collaboration with external organizations and hospitals widening the horizon of opportunities for our current as well as future students.
Without further ado, let's catch up on the message from our Vice Chancellor and take a quick snap of what's happened and what's next:
#1 Together Is Better: Message From Vice Chancellor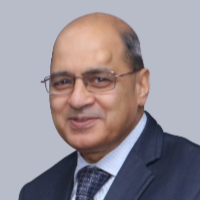 Hello, all students and LAU members!
Trust you had a productive, enjoyable and progressive month of learning in April.
During the previous month, in our continuous pursuit of excellence for medical education and opportunities for our students, we have developed arrangements with Kaplan Medical, the world's leading provider of USMLE preparation facilities. The synergy of two great medical institutions will benefit our students in the preparation of USMLE and help them get medical licensure in the United States and other countries.
At Lincoln American University, we aspire to be one of the world's leading medical institutions that not only benefit a few privileged sections of the society but the whole community. Our continuous efforts towards affordability, quality, and involvement in community activities are a testimony to our long-term commitment towards democratizing education.
Back in 2016, we started with a handful number of students; today we are proud to be a community of dedicated faculty and staff members and 150+ students who hail from India, Guyana, Nepal, Nigeria, and countries across Asia, Africa, and the Caribbean.
While we hear at times that "Together Is Better," at Lincoln American University, we live and breathe togetherness every day and experience the betterment it creates. With the continuous support of you and trust that all our stakeholders bestow upon us has enabled us to come this far. We are thankful for all the support we have received and expect the same in future. Together, we are sure to enjoy the journey towards a successful and fulfilling future of healthcare and prosperity.
Best wishes,
Air Marshal (Dr) Pawan Kapoor
Vice Chancellor, Lincoln American University
#2 Preparing You For Global Practice Of Medicine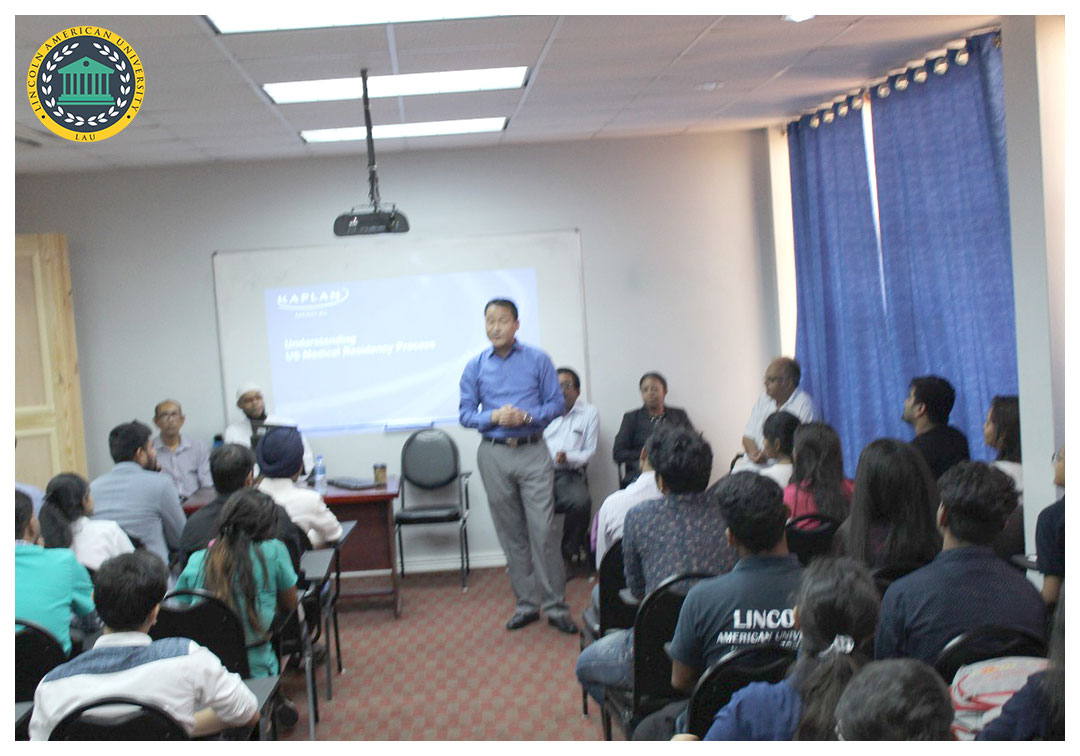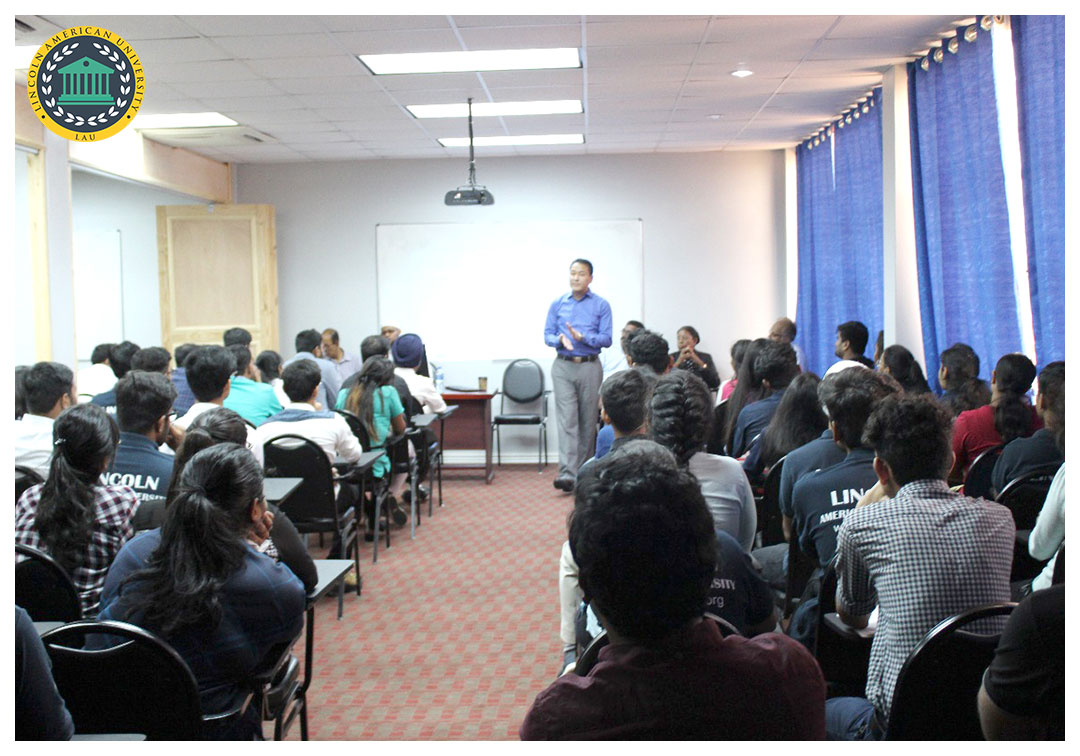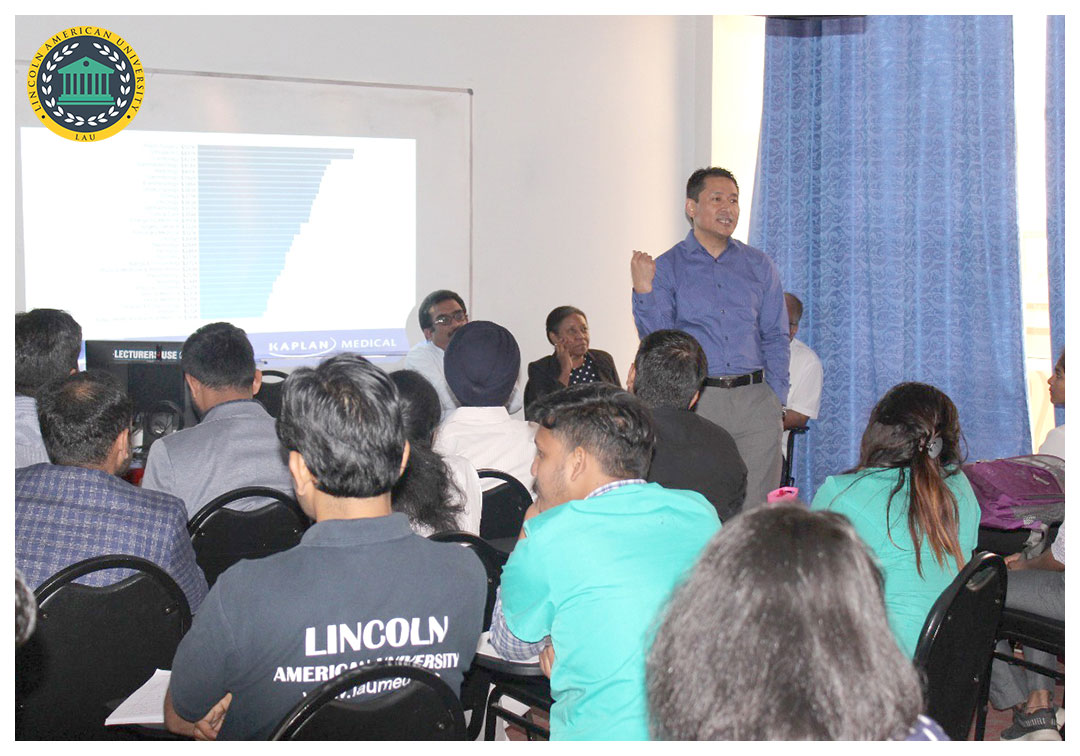 This April, we started the new month with USMLE seminar in the University Campus. As you may know that clearing USMLE Step-1 and Step-2 provides you with an opportunity to get residency in the USA in a specialty of your choice and clearing Step-3 thereafter may get you a license to practice in the USA. Dr. Tenzin Jamyang, the Faculty and International Recruitment Manager from Kaplan Medical graced the event as Chief Guest and guided the students on USMLE Preparation.
#3 Introducing Special Kaplan USMLE Preparation Program For LAU Students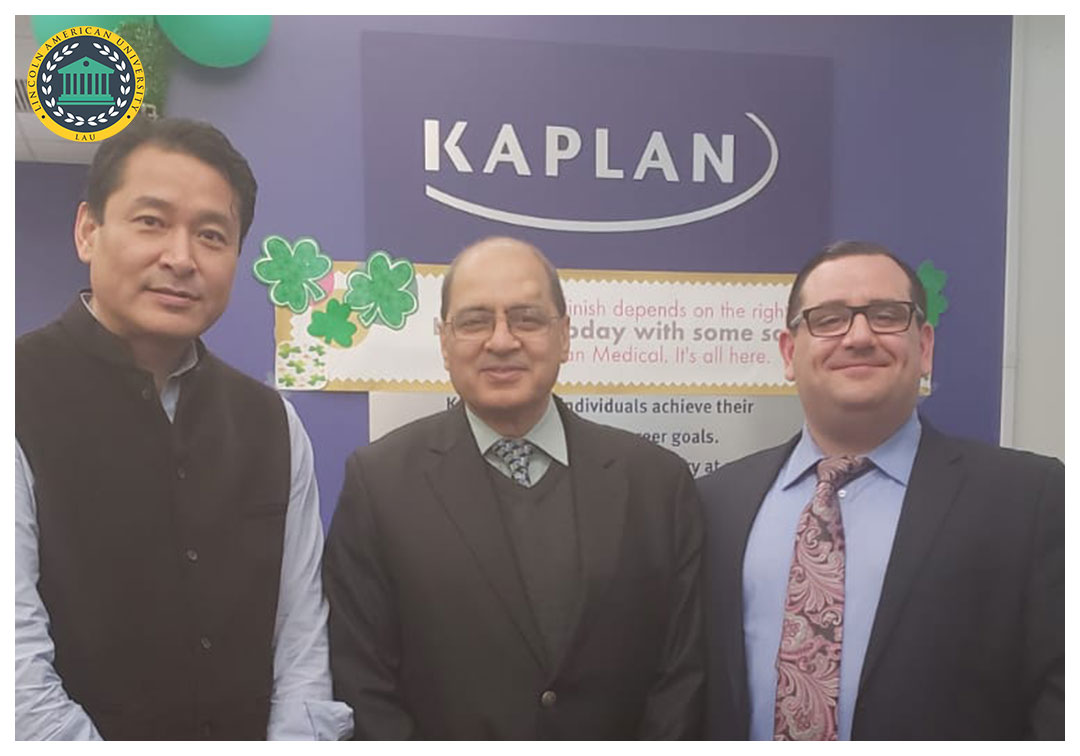 We have joined forces with Kaplan Medical to extend our support for USMLE Preparation. Under collaborative arrangements, all the LAU students can opt for extended access to Kaplan's On Demand Course for preparation of USMLE Step 1 at 66% discount. For details and what's included, check out program details.
#4 Giving Back To Community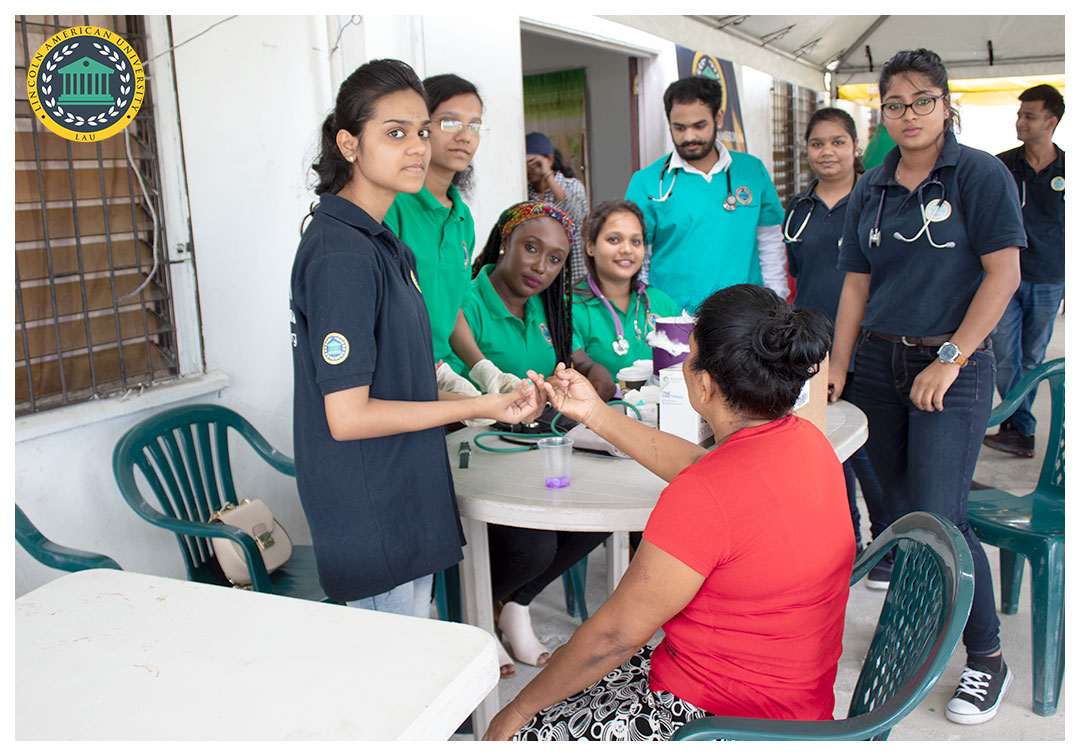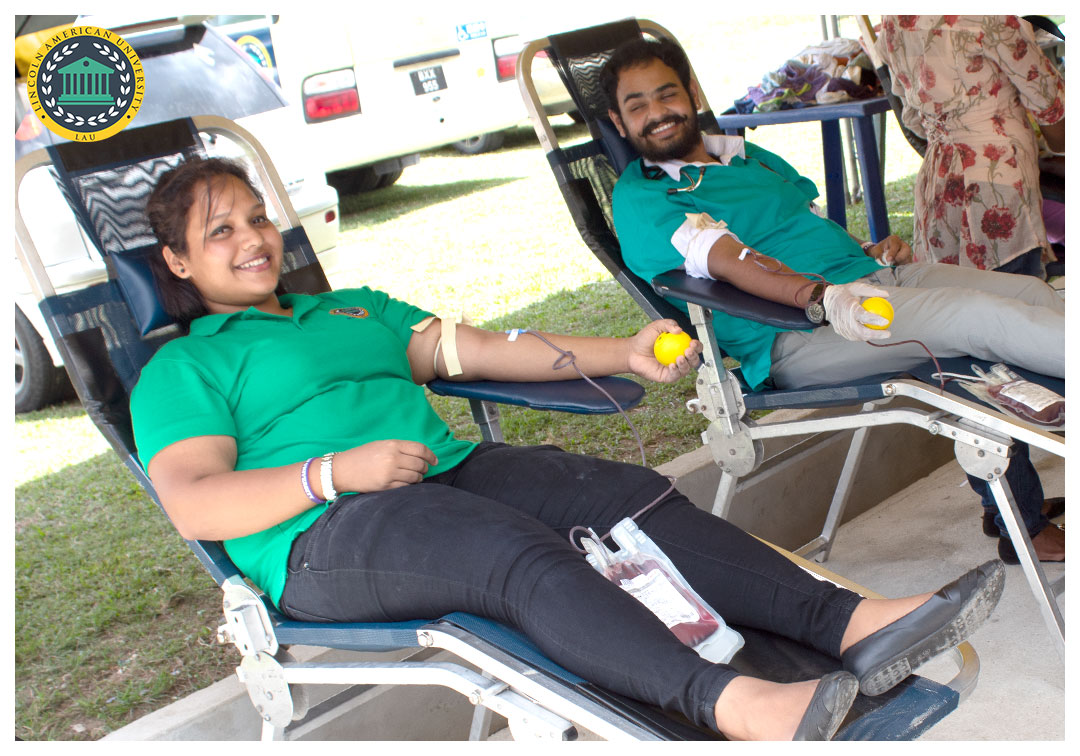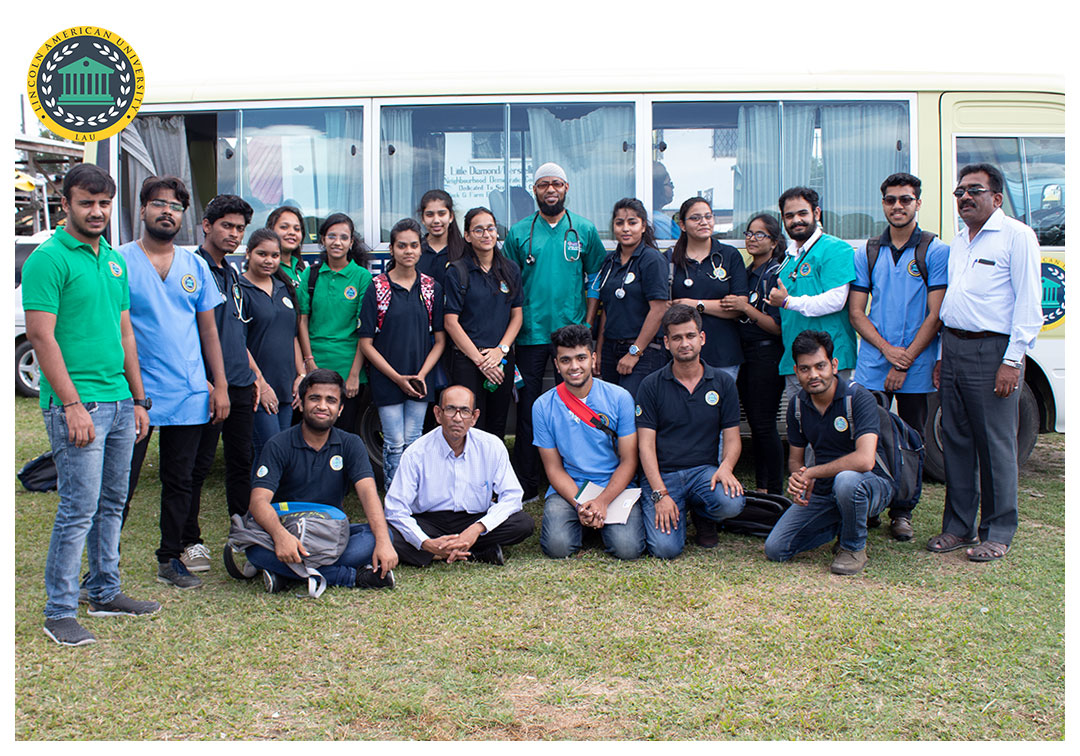 On April 28, our students and staff members contributed time, skills and blood in the Medical Outreach Program and Blood Donation Camp organized in the capital city of Guyana.
These small initiatives are big enough to "Give The Gift of Life" to those who need it. Also, since we believe in the evidence-based approach, here it is: one unit of blood saves three lives!
#5 Indian Medical Aspirants Had A "Hurray" Moment!
On April 6, MCI came out with a surprise gift for Indian students who registered for NEET 2018 attempt but could not appear or qualify the entrance examination. The gift was an exemption from NEET until June 5, 2019. We are not letting any stone unturned to make as many Indian Students as possible aware of it and give them an opportunity to become a doctor with us – without NEET.
#6 We Got On Radio! We Knocked Your Door! We'll Knock It Again!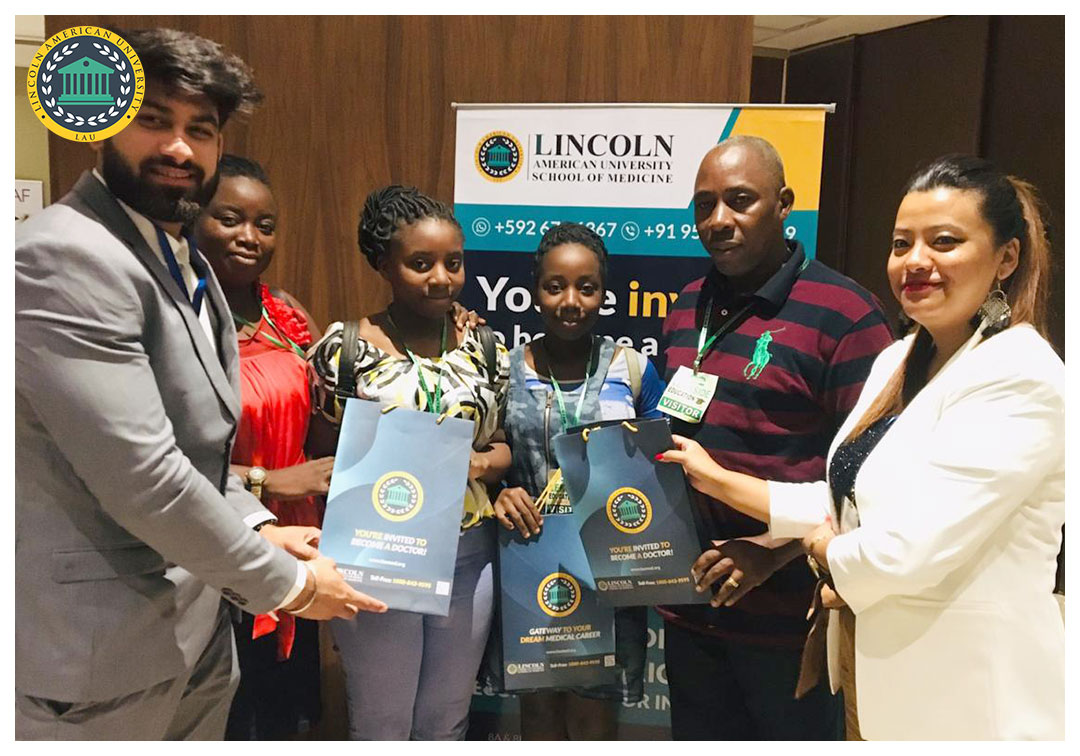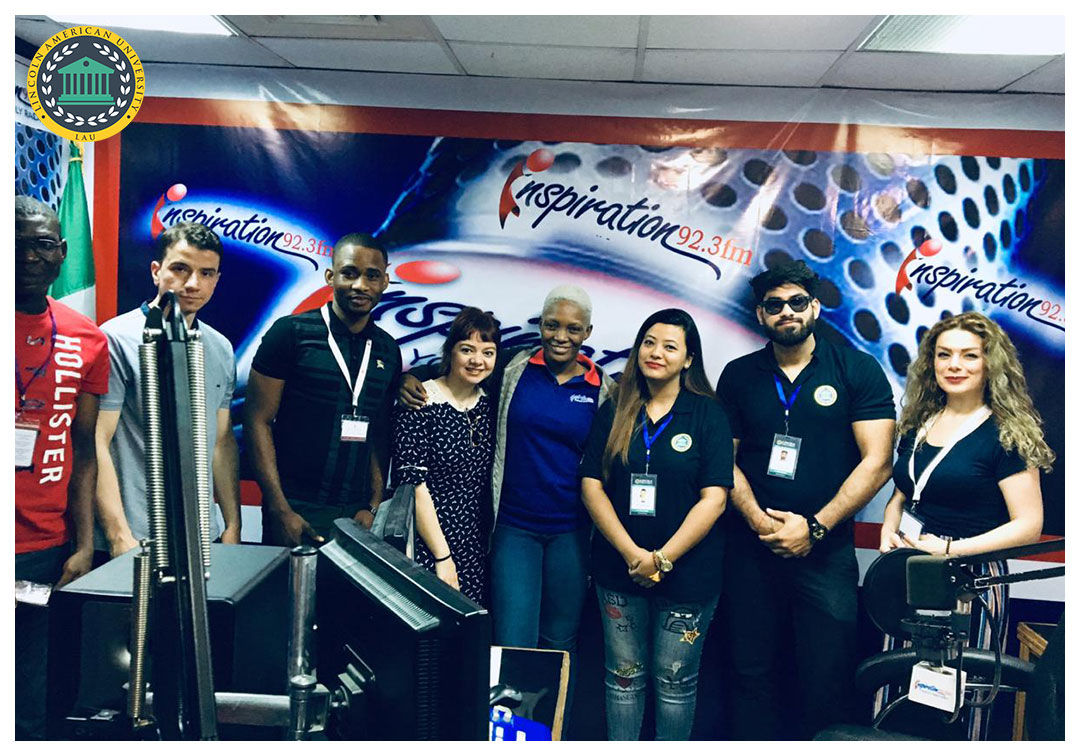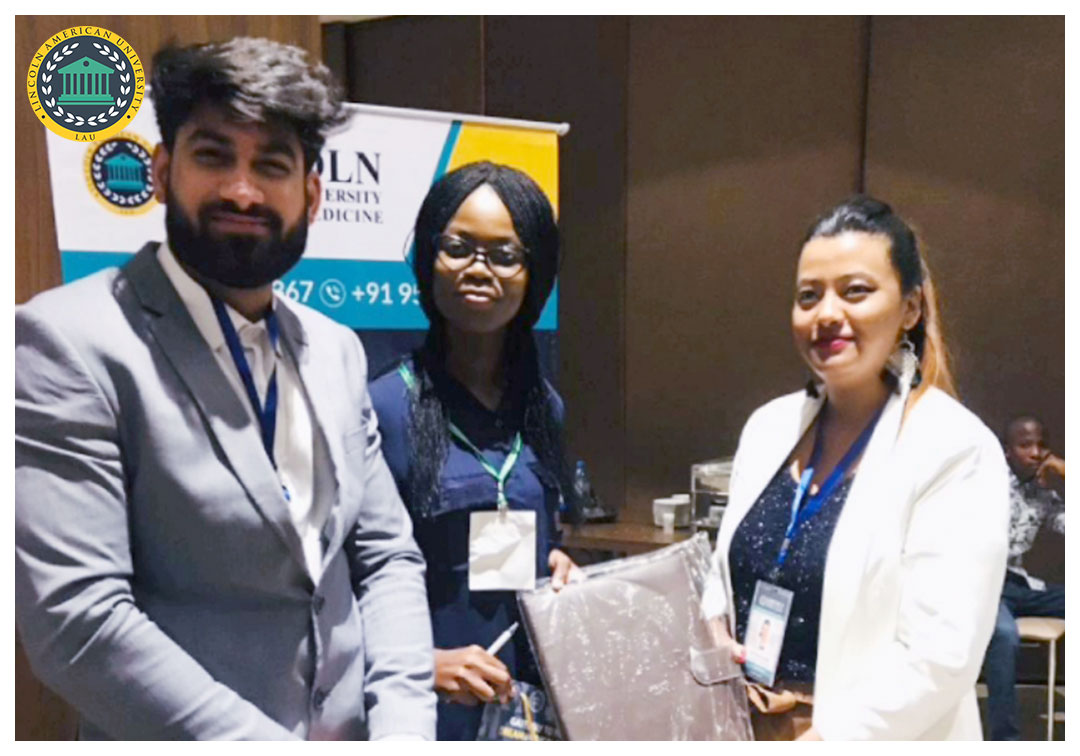 This month we visited many cities in India and Nigeria and gave medical aspirants an opportunity to interact with our International Counselors and Admission Advisors in-person, get guidance on medical education abroad and file on-spot applications in their home city.
In April, we have been in Noida, Kota, Abuja, and Lagos where we got on the radio too! We are going to many more cities in the next month. Stay updated with our events and mark your calendars so that you don't miss the opportunity.
We are going to continue the good work, and our next event may be in your city too! Stay updated with our events and mark your calendars so that you don't miss the opportunity.
#7 A Dose Of Empathy, Smile & Humanity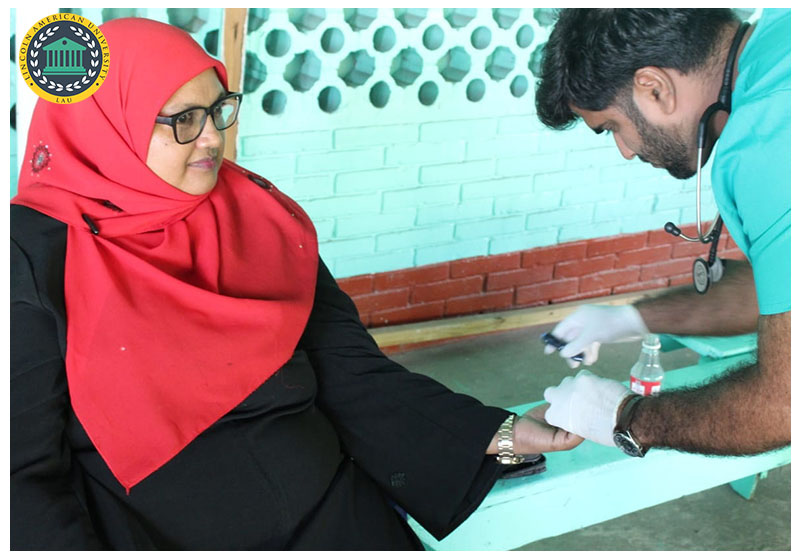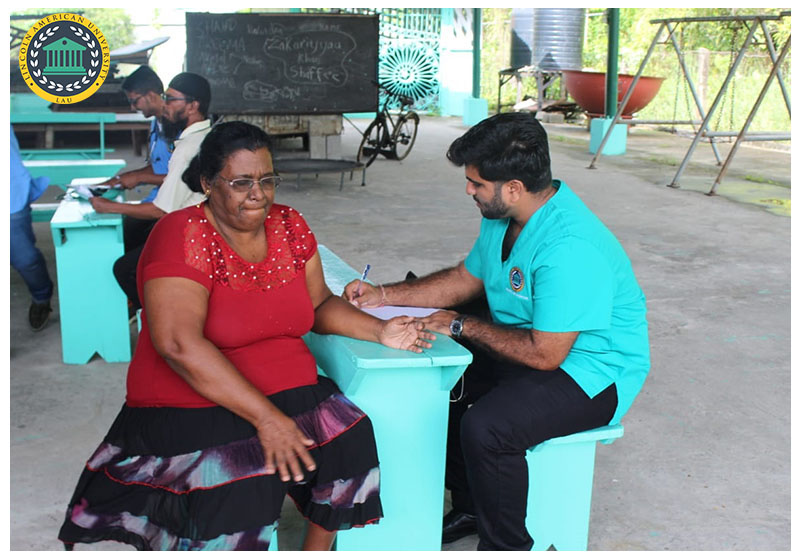 "Nobody cares how much you know until they know how much you care" – this quote by Theodore Roosevelt, 26th U.S. President, well summarizes the importance of empathy, especially in the context of medicine.
A doctor must understand the pain points of his or her patients and use medical skills and knowledge to provide care and relieve their pain. While medicine heals the wounds and gets the disease vanished, it is more effective when given with a dose of empathy and smile because when we smile, they smile too :)
Best medicine can't do what an act of empathy can. If you want to be a great doctor, you need to have genuine concern and compassion for others. So, next time, whenever and wherever you treat patients, don't forget to gift them with the natural medicine of humanity and laugh. When it comes to care and relief, a simple act of caring and a dose of empathy goes a long way.
#8 Guyana Byte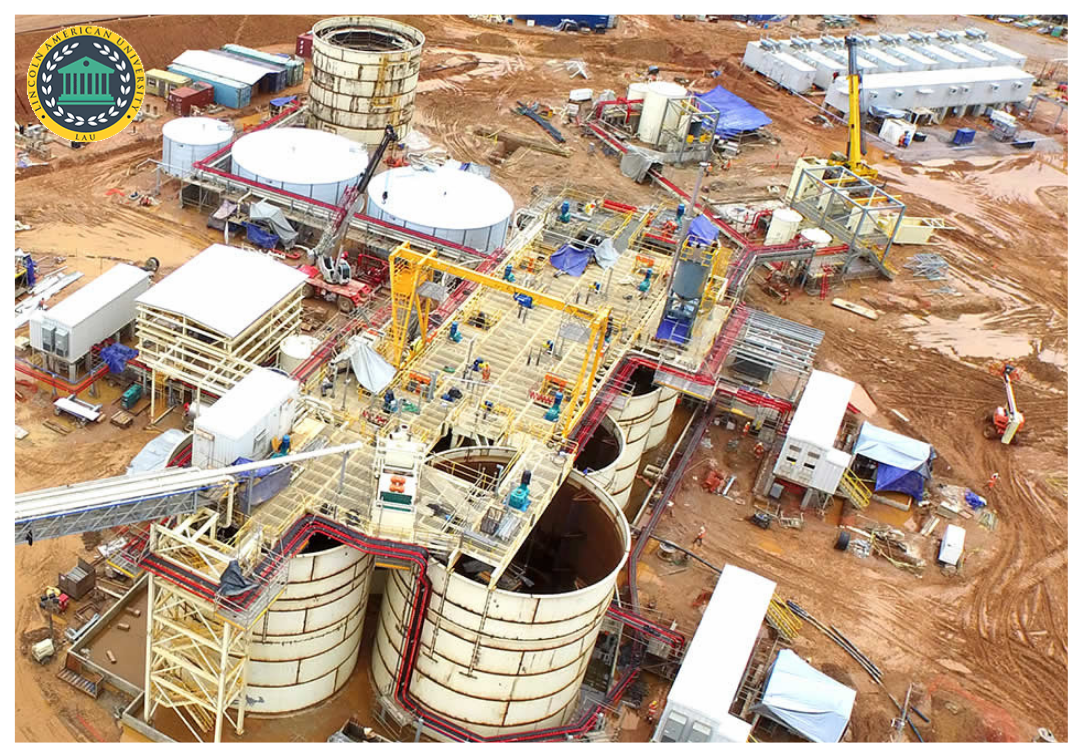 Did you know
Guyana is a gold mine too!
Yep! That's true. While we all know that Guyana is blessed with nature and visible aesthetic beauty, some treasures are hidden in this hidden-gem of Caribbean. Aurora Gold Mine of Guyana is one such treasure Guyana is gifted with. Aurora Gold Mine in Guyana is one of the largest gold mines in the world and estimated to have about 65,40,000 ounces of gold!
#9 For Her, Giving Up Was Not An Option!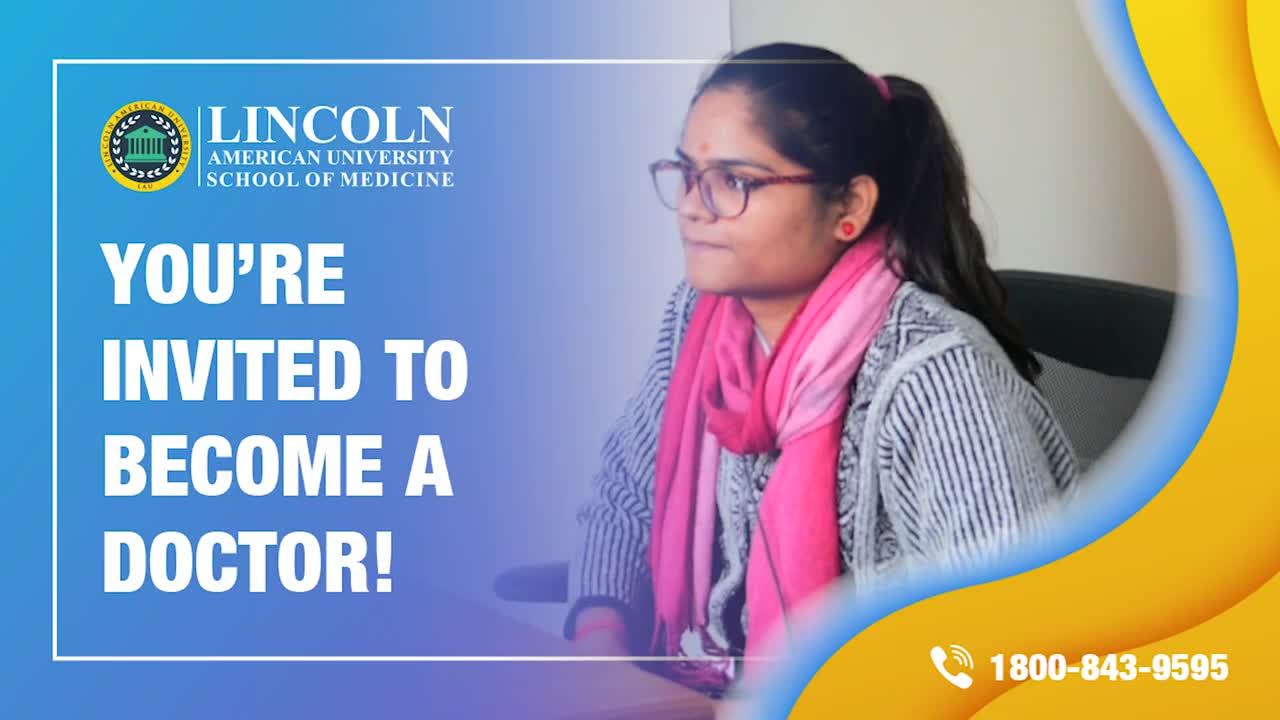 Story of Unnati has inspired hundreds of medical aspirants. Her perseverance and determination finally got her into Lincoln American University, and now she is pursuing her dream journey of becoming a doctor. Without spoiling her story with our words, we invite you to listen to her story in her own words: