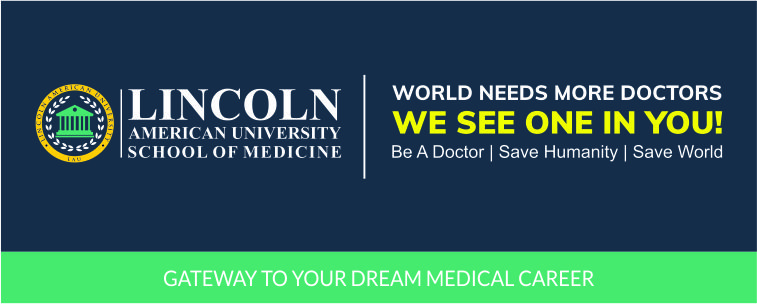 Hello Doctors, Doctors-To-Be!
3 live seminars, a successful meet concluding with good news for your Guyana student visa, World Heart Day celebrations, and more — September was full of good news and positivity for us here at LAU. Let's get you to all that good stuff here:
#1 Feed your mind healthy — A message from Vice-Chancellor.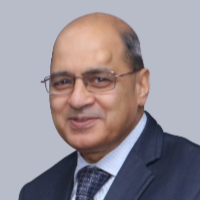 Dear Students,
"You become what you feed your mind" – You might have heard this quote before, and today I want to do its anatomy for you and give you a report about the seriousness of reality of this statement for your mental health, mindset, and growth in your career as well as in your life.
See, we understand things, build thoughts, and grow our knowledge by consuming most of the information in what we choose to see, listen to, and read. Information goes into your brain; your brain processes it, and then comes the output in the form of what you become and do in life, your overall personality. And that's why it becomes so important to be careful about where you spend your time and what you consume. I am not talking about food here; I am talking about information. You can call it a "mental diet." Good input = Good output. Crap input = Crap output. It's a simple equation.
Whenever you have time, you have a choice to see, listen, and read good and valuable things, take good information in, and make a better version of yourself. On the other hand, you have a choice to consume crap, waste your time, and miss the one shot you have at life to be your best self. And it's only you who make this choice. You know what's good for you and what's not.
So, be rational. Make sure you spend your time consuming good things. Remember: What goes in comes out. So, feed your brain healthy. Always. Be Positive. Think Positive. The results will be Positive
Best wishes,
Air Marshal (Dr) Pawan Kapoor
AVSM, VSM, and BAR (Retd),
Former Director-General of Medical Services (IAF),
Vice-Chancellor, Lincoln American University
#2 Play USMLE quiz October 2021
USMLE Step 1 quiz for October 2021 is out today. Play the quiz online. It will hardly take 5 minutes. Study questions carefully and play with peace of mind. We hope to see you score 5/5!
#3 A "meet to celebrate": 3-year student visa available now.?
On 17-September-2021, LAU Vice-Chancellor Air Marshal (Dr) Pawan Kapoor and Dean Dr. Dinesh Singla met H.E. Charrandass Persaud, High Commissioner of the Republic of Guyana in the Republic of India, Ms. Taramatte Sabrina Chitram, First Commissioner, and Esther Gittens, Counsellor, to address the visa concerns of Indian students studying in Guyana. The meeting was successful and concluded that Indian students can now get a 3-year direct study visa for Guyana. Earlier, students had to renew their Guyana study visas every year.
#4 Join us for our next live seminar.
In September alone, we organized 3 MBBS admission seminars to help medical aspirants get the proper guidance for their medical education and facilitate on-spot admissions. If you would like to join us in upcoming events, stay tuned with LAU Events updates:
#5 🎗️ For your health: Do a digital detox.
In simple language, digital detox means "digital break" — A break from all things digital, be it your mobile, internet, being online, and everything digital.
Living in a digital world, you might be there online 24*7, taking online classes, then spending time on your smartphone, social media, video calls with your family and friends, and other sorts of online activities.
While the digital world has given so much, it has also tolled mental wellbeing and other healthy habits. Spending unnecessary time on social media, video games, binge-watching shows are prime instances of unhealthy digital activities. Amidst all such things, it can be challenging for your brain to take a break and reset itself to work and live better. That's why digital detox has become so important. And also a buzz term these days.
If you have never done a digital detox, now is the time. Plan a time when you don't need to be online (like when you have no online classes or other online activities planned) and take a complete digital break for as long as possible for you – Probably over a weekend. And after that break, feel the changes within yourself. You will feel much more relaxed, calm, and ready to get work done, more than ever. That's for sure.
#6 Read. Lead. Succeed. — With handpicked stories.
Expand your medical knowledge with these handpicked stories for you:
For more insights on the medical career, visit LAU Blog.
#7 Struggle to fly: Lesson from a butterfly!
A man found a cocoon of a butterfly.
One day a small opening appeared. He sat and watched the butterfly for several hours as it struggled to force its body through that little hole.
Until it suddenly stopped making any progress and looked like it was stuck.
So the man decided to help the butterfly. He took a pair of scissors and snipped off the remaining bit of the cocoon. The butterfly then emerged easily, although it had a swollen body and small, shriveled wings.
The man didn't think anything of it and sat there waiting for the wings to enlarge to support the butterfly. But that didn't happen. The butterfly spent the rest of its life unable to fly, crawling around with tiny wings and a swollen body.
Despite the kind heart of the man, he didn't understand that the restricting cocoon and the struggle needed by the butterfly to get itself through the small opening; were God's way of forcing fluid from the body of the butterfly into its wings. To prepare itself for flying once it was out of the cocoon.
The moral: Our struggles in life develop our strengths. Without struggles, we never grow and never get stronger, so it's important for us to tackle challenges on our own, and not be relying on help from others.
#8 Getting started for MD: Pre-med video guide.
The pre-medical program is the first step you take to become a qualified doctor with LAU. And when getting started, it can be overwhelming to understand all things pre-med. Well, to help you, here is a pre-med video guide from LAU—
That's the 2021 theme for World Hepatitis Day set by WHO. The theme emphasizes this fact: Every 30 seconds, a person does from a hepatitis-related illness. The ray of hope is that we can bring down this number with united efforts, and for that, awareness is primary. So, we encourage you to be a part of the "Hepatitis Can't Wait" campaign, get more aware of Hepatitis info from WHO and share it with people in your network:
#9 World Heart Day: Let's Use ❤️ To Connect.
Cardiovascular or heart-related diseases kill 18.6 million lives a year. What can we, as a community, do about it?
The least we can do: Spread awareness.
Among primary causes of Cardiovascular diseases are smoking, obesity, lack of exercise and air pollution. By making people aware of these CVD causes, helping them get rid of smoking-obesity, and taking steps for clean air, we together can make a difference and save lives. So, while observing World Heart Day, think of ways you can spread this awareness in your community.
#10 You Asked: What's the eligibility criteria for MD in Guyana?
This brief infographic has everything you need to know about your eligibility for MD in Guyana:
Eligible? You can apply online for admission to the MD program at LAU:
#11 A reminder to stay safe.
🧩Quiz [The answer is hidden in text of this newsletter.]
Per research, How many hours of sleep is adequate for most adults?
A. 17.6 million
B. 18.6 million
C. 19.6 million
D. 20.6 million
😂For A Good Laugh: