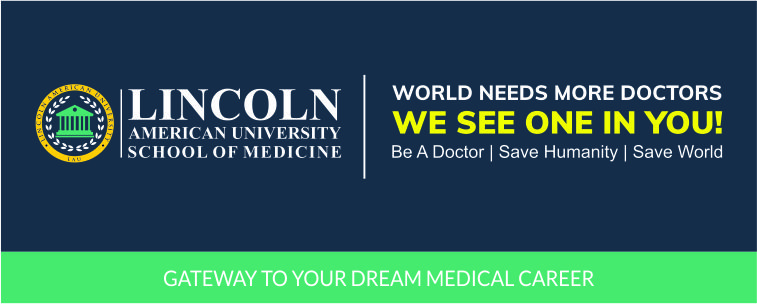 Hello Doctors, Doctors-To-Be!
October brought us memorable moments, festive joy, 5 live events, success to many-many NEET aspirants, and lots of exciting activities. Let's catch up and relive all that now:
#1 Gratitude is healthy — A message from Vice-Chancellor.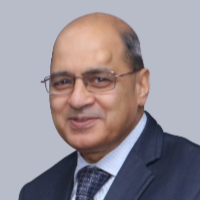 Dear Students,
Today I want to talk to you about one of the most vital yet often ignored aspects of leading a healthy and happy life: Gratitude.
More often than not, we keep complaining about our lives, badmouthing people we know when they are not around, cursing every not-good situation we face in life, and how life has been unfair to us. During this course, we lose sight of good things happening in our lives, the dear and loving people we all have as our family and friends, and how many positive experiences life has given us. We forget to say "real" thanks for the good things, and when we say "thanks," we rarely mean it.
This practice of "complaining" for what we don't have instead of gratitude for what we have leaves us all with negativity, frustration, and a feeling of unfulfillment. But the good news is, we can change this. We do not require any huge effort or action to change for good but a tiny shift in our mindset: Shift to being grateful.
Now, think about a minimum of 3 good things that have happened to you lately and the people who helped you get those good things. List them down on paper or in a digital notebook, and you will feel grateful within. And a shift in your mindset from negativity to positivity that ultimately leads to a healthier and happier life.
To get you started, let me count 3 things for which you must be grateful for:
#1: You are studying medicine at LAU. Not all students reach here. You are one of the few lucky and hard-working ones. And you must thank your parents and family members and other people who helped you get here.
#2: You are living: Yes. You might take your life for granted, but it's not a small thing. Crores of people lose their lives due to untimely death from one disease or another. You should thank your life every day for you're seeing this bright new day and getting to experience new things.
#3 You have food on the table: How many times have you thought: "Will I be able to get my food today?" Probably (and thankfully) never. Why? Well, right from the beginning, you were blessed with parents who took care of all your basic needs. You should be grateful for having food every single day.
I know you might be thinking that what is the big deal with these tiny things . Well, yes, these are small things, but not everyone is fortunate enough to have even these little things without struggling a lot daily. And that's the point — Being grateful for what you have.
So, practice gratitude every day. To do this, you can keep a dedicated gratitude notebook in paper or digital format on your smartphone. I am sure you will feel the changes in your life, for good and it will shape you as a better person indeed.
Best wishes,
Air Marshal (Dr) Pawan Kapoor
AVSM, VSM, and BAR (Retd),
Former Director-General of Medical Services (IAF),
Vice-Chancellor, Lincoln American University
#2 Diwali celebrations with High Commissioner of Caribbean countries in India.
On the auspicious occasion of Diwali, the management of LAU, including President Dr. S.K. Washim, Vice-Chancellor Air Marshal (Dr) Pawan Kapoor, Dean Administration, Dr. Dinesh Singla, and Registrar Admission & Examination Mr. Arun Katayal joined the High Commissions of the Cooperative Republic of Guyana and the Republics of Fiji, Mauritius, Trinidad, and Tobago and the Embassy of the Republic of Suriname in India for the celebration of Diwali. The occasion marked a memorable celebration and strengthened the university's relations with the officials of Caribbean nations. Here are glimpses from the meet-and-greet and Happy Diwali:
#3 High Commissioner of Guyana to India visited LAU.
On 26-October-2021, our university had a celebratory moment when High Commissioner of Guyana to India H.E. Charrandas Persaud graced the LAU office in India with his esteemed presence.
LAU's President Dr. S.K. Washim, Vice-Chancellor Air Marshal (Dr) Pawan Kapoor, Dean Dr. Dinesh Singla, and Registrar Mr. Arun Katayal warmly welcomed H.E. Charrandas Persaud, followed by a series of discussions for the betterment of LAU students.
The discussions were very fruitful and, in the future, will pave the way for coordinated efforts to develop education-related infrastructure at Guyana and for encouraging aspiring students to choose Guyana as one of the preferred destinations for professional and higher education.
Here are a few captured memories from the visit:
#4 🎗️For your health: Talk depression out.
As per WHO, "Depression is a common illness worldwide, with an estimated 3.8% of the population affected, including 5.0% among adults and 5.7% among adults older than 60 years. Approximately 280 million people in the world have depression."
Prior to the pandemic as well, depression was a common illness, but COVID made it worse. And unfortunately, while depression is a well-known illness, it's one of the least expressed-accepted-and-treated illnesses out there.
You, especially since you are a medical student, must be well-versed of the symptoms of depression, and if you feel like you have got this problem, even if you're not sure, please seek help, discuss your mental health with your friends and family and talk depression out.
You see, having the support of your dear ones, being able to talk to them about it, and getting reassured that they are by your side is one of the most effective cures for depression. So, if you're feeling anything that seems like a depression kind of thing, talk to your dear ones before you do anything else. Rest will follow.
And yes, people around you as well might be going through a hard state of mental wellbeing. If you see a person around is persistently sad, just try to talk with them. Get to know them better and help them out because depression is a kind of illness that we can defeat only as a community, not single-handedly.
So, today, take 5 minutes to read about depression symptoms [WebMD], have a self-check on your mental health, and talk to your dear ones about it for getting help if you feel needing it and also for making them aware of it. Remember SUPPRESSION OF EXPRESSION leads to DEPRESSION. Therefore, LET'S TALK DEPRESSION OUT.
#5 NEET 2021 results and MD pathway for everyone..
NTA announced NEET 2021 results on 1-November-2021. We congratulate all the students who got success in NEET this year and invite them to join LAU 5-Year MD Program
To all students who couldn't get through this year— Please don't be disappointed. You can still enroll in our 1-year pre-medical program. During the pre-medical program, we will also prepare you for NEET. And after completing the pre-medical program and NEET both in one year, you will be directly admitted to our 4-year MD program, making you a qualified doctor within five years from now. So, you have got another chance here:
#6 Student diaries: Sahil Harshraj on his LAU experience.
"I wanted to clear USMLE I wanted to clear USMLE, that's why I chose Lincoln American University." — Sahil Harshraj, MBBS student from Bihar, India.
In the video, Sahil also shared his experience of the LAU MD program, curriculum, teaching methodology, language and culture, and opportunities for LAU students. See for yourself here:
#7 Featured guide: What to do after NEET?
We know that after seeing your NEET results, it can be daunting to explore your next career options, where you should take admission, the process, and everything!
Well, worry not, to help you kickstart your journey to become a doctor after NEET, we have compiled this free guide— Ebook: After NEET Medical Career Guide.
It has a clearly outlined pathway to help you become a qualified doctor within five years from now, no matter if you have already qualified the NEET or are yet to breakthrough.
#8 Join us for on-spot MBBS admissions in LAU seminars.
In October alone, we organized 5 MBBS admission seminars across India to help medical aspirants get expert career guidance and provide on-spot admission to eligible candidates.
You can also explore upcoming LAU events here and join the nearest one for on-spot MBBS admission. And if you need on-call counseling and admission details, you can call on 1800-843-9595.
#9 Read. Lead. Succeed. — Handpicked stories for you.
Expand your medical knowledge with these handpicked stories for you:
For more insights on the medical career, visit LAU Blog.
#10 Don't get settle for less: A tale of two camels!
A mother and a baby camel were lying around, and suddenly the baby camel asked, "Mother, may I ask you some questions? The mother said, "Sure! Why son, is there something bothering you? Baby said, "Why do camels have humps?" The mother said, "Well son, we are desert animals, we need the humps to store water, and we are known to survive without water."
Baby said, "Okay, then why are our legs long and our feet rounded?" The mother said, "Son, obviously they are meant for walking in the desert. You know with these legs I can move around the desert better than anyone does!" Baby said, "Okay, then why are our eyelashes long? Sometimes it bothers my sight". Mother with pride said, "My son, those long thick eyelashes are your protective cover. They help to protect your eyes from the desert sand and wind."
Baby after thinking said, "I see. So the hump is to store water when we are in the desert, the legs are for walking through the desert and these eyelashes protect my eyes from the desert then what in God's name are we doing here in the Zoo!?"
Moral: Don't get settle in a place and environment which doesn't respect your skills, knowledge, abilities, and experiences. Always strive to do the best with your capabilities. Only then you can live your life to the fullest.
🧩Quiz [The answer is hidden in text of this newsletter.]
As per WHO, how many people in the world have depression?
A. 280 million (approx.)
B. 270 million (approx.)
C. 260 million (approx.)
D. 250 million (approx.)
😂For A Good Laugh: