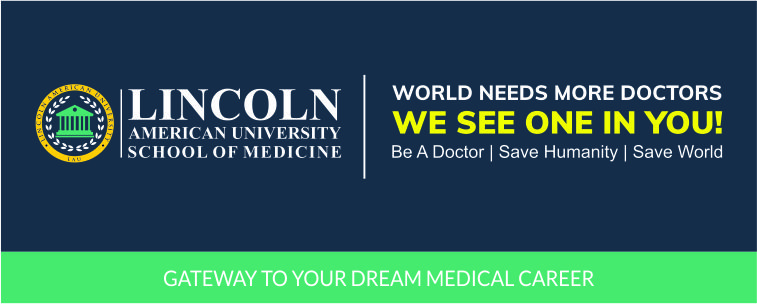 Hello Doctors, Doctors-To-Be!
In May, we organized 2 admission expos, celebrated Guyana's 56th Independence Day, and also took some time off to celebrate Easter, Mother's and Nurses' Day. Let's take a recap of all those joyous moments along with a 'healthified' message from the Vice-Chancellor and stories to inspire you to get going:
1/ Feeling down and rising again — A message from Vice-Chancellor.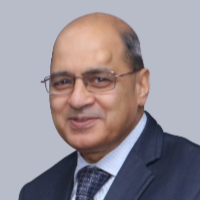 Dear Students,
Today, I want to talk to you again about a very important aspect of the modern lifestyle: "Feeling down." We all have been there when we just murmur in our own minds: "I am feeling down." or "I don't feel like doing anything right now."
Whenever you feel that way, the first thing you need to do is tell yourself that it's perfectly normal. Life is busy, especially when you are a medical student who is juggling with studies, training, and all the other things that young life throws at you; it all can become a mess sometimes. During these times, when you feel down, more often than not it's your brain telling you that you need a break and some peaceful time to let your brain and body relax and rejuvenate.
See, you are a medical student and a doctor-to-be, and you know it better than anyone that our brain and body is more like a machine. It's just not made by us, but the almighty nature. And to function properly, it can't run 24/7, it needs its own downtime, repair, and time to get back in proper working condition.
Life as a medical student is busy and even busier as a doctor. That's why I ask you to develop the healthy habit of taking some time off from your daily schedule, for yourself. Talk to people, go for a walk, sit for a while doing literally nothing, and do some yoga. The list of small activities you can do to relax and keep yourself active is quite endless. See which ones work for you and make them a part of your daily lifestyle.
And, whenever you are "feeling down" or "don't feel like doing anything," don't shy away from taking a break and talking about it. Be assured that you are not alone who gets these feelings, we all do. So, be aware of how you are feeling and rise again every time you feel down.
Best wishes,
Air Marshal (Dr) Pawan Kapoor
AVSM, VSM, and BAR (Retd),
Former Director-General of Medical Services (IAF),
Vice-Chancellor, Lincoln American University
2/ Cheers to 56 Years of Guyana's Independence.
On May-26, the LAU leadership team celebrated the joyous occasion of the Independence Day of Guyana in a cordial event at the residence of H.E. Charandass Persaud, High Commissioner of Guyana to India. The bright day marked 56 glorious years of freedom, growth, and prosperity of Independent Guyana. Snaps from the warm celebration👇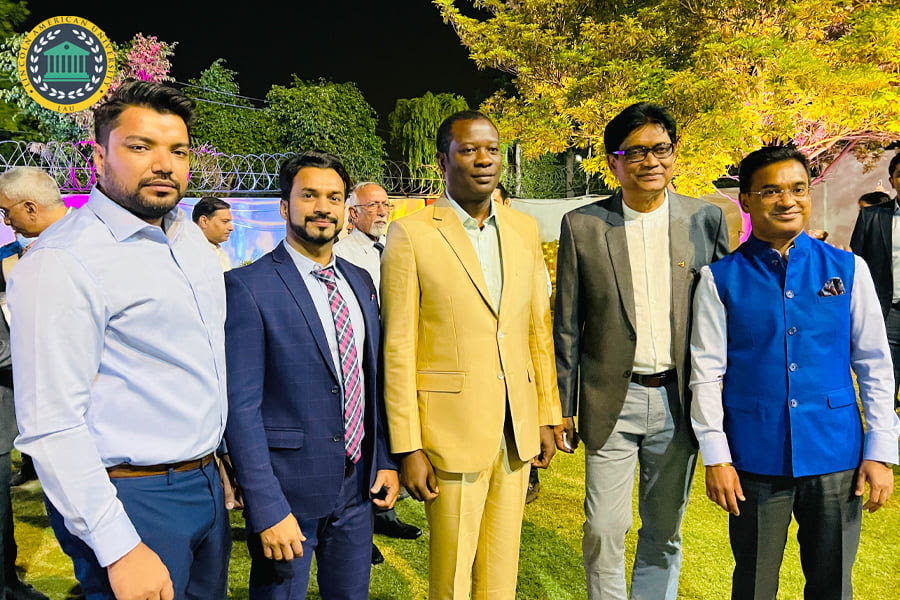 3/ LAU students + medical outreach = Healthcare at your service.
Do you know the happiest moments for doctors? Those happen when they see people healing, recovering, and getting their health back because of their healthcare service. Those are the moments that define the true value of what it means to be a doctor. And we want you—our student— to feel that emotion and contribute to community health in whatever way you can, because you are going to be a doctor soon.
We did exactly that by getting our students to participate in the medical outreach program organized in Georgetown city, Guyana. During the outreach, students interacted with the locals and got to do checkups and treatment under expert supervision.
4/ A joyous Easter / Resurrection Sunday.
LAU family enjoyed Easter Sunday in Georgetown city of Guyana where people gathered together to celebrate this joyous day with great enthusiasm. Apart from the religious celebration, non-religious celebrations such as the traditions of Easter Eggs which represent fertility and rebirth, and other festive activities were also taken place. Glimpses from the celebrations 👇
5/ On-spot admissions for eligible students at LAU MBBS Admission Expos.
To help medical aspirants in India get expert counseling on their medical careers and offer on-spot admissions to eligible students, we are organizing MBBS Admission Expos across different cities in India. In May as well, we organized expos in the cities of Coimbatore and Kota.
6/ 🎗️For your health: Drink enough water.
"Drink enough water" – Sounds a bit of obvious health advice. No?
Well, the advice is obvious but not followed enough. That's why millions of people suffer from dehydration. "According to the lay press, 75% of Americans are chronically dehydrated," NCBI reported. Especially in the summertime, you should be drinking enough water to keep your body hydrated. To ensure this, carry a water bottle everywhere you go. Having a water bottle allows you to take a few sips of water throughout the day and skips those moments when you are thirsty but just don't have water handy!
Once you start doing this, you will feel more energetic instead of sluggish, have better immunity, fewer headaches, and good health overall.
7/ Read. Lead. Succeed. — Handpicked stories for you.
Expand your medical knowledge with these handpicked stories for you:
For more insights on the medical career and updates, visit LAU Blog.
8/ Letting go good for better – Lesson from a monkey!
"Do you know how hunters of old used to trap monkeys?" A man asked his child.
"Rather than chasing them up a tree or shooting arrows from below, they'd put a heavy glass jar with a narrow neck on the floor, which had the monkeys' favorite food inside.
They'd then step back and hide, waiting for the unsuspecting animal to approach.
When it did, the monkey would reach inside, clench a fist around the food, and try to pull it out. However, the narrow neck of the jar would stop the poor monkey from getting its hand out!
It'd pull and pull but to no avail. There was simply no way to get its hand out of the jar without releasing the food.
Rather than letting go, though, the monkey would persevere, refusing to drop its dinner.
The hunters would then approach and catch it to enjoy a meal of their own."
"Don't be like that monkey," warned the man, "In life, to fight another day and grow as a person, you must know when to quit, when to move on, and when to let go of whatever's holding you back."
Lesson: Sometimes you have to let go and give up what you have now to receive something better in the future. Don't let stubbornness be your downfall!
On World No Tobacco Day 2022, WHO shared these incredibly eye-opening stats on how tobacco is not only poisoning us but also our planet:
⚠️600,000,000 Trees chopped down to make cigarettes
⚠️ 84,000,000 Tonnes of CO2 Emissions released into the air raising global temperatures
⚠️22,000,000,000 Tonnes of water used to make cigarettes
Aren't those enough numbers to inspire us all to stay or go tobacco-free?
10/ Guyana Byte: Know a bit more about Guyana.
Guyana is Situated Below Sea Level: Along the foreshore of the coastal plain is a seawall, a 280-mile sea defense system that protects the plain from flooding since much of the area is below sea level by almost six feet. [Source: Culture Trip]
Some mnemonics to know.
1. Lead poisoning presentation : ABCDEFG:
Anemia
Basophilic stripping
Colicky pain
Diarrhea
Encephalopathy
Foot drop
Gum (lead line)
2. Lithium: side effects: LITH:
Leukocytosis
Insipidus [diabetes insipidus, tied to polyuria]
Tremor/ Teratogenesis
Hypothyroidism
3. MAOIs: Indications MAOI'S:
Melancholic [classic name for atypical depression]
Anxiety Obesity disorders [anorexia, bulemia]
Imagined illnesses [hypochondria]
Social phobias _ Listed in decreasing order of importance.
Note MAOI is inside MelAnchOlIc.
4. Methyldopa: side effects METHYLDOPA:
Mental retardation
Electrolyte imbalance
Tolerance Headache
Hepatotoxicity
psYcological upset
Lactation in female
Dry mouth
Oedema
Parkinsonism
Anaemia (haemolytic)
🧩Quiz [The answer is hidden in the text of this newsletter.]
According to The American Institute of Stress, how many people (approx.) report feeling extreme stress?
A. 25%
B. 33%
C. 40%
D. 50%
⚠️ Monkeypox: The latest scare.
The Cause
Monkeypox is a zoonotic viral disease primarily found in West and Central Africa and presents with flu like viral symptoms and a palmar rash. This virus was first identified in monkeys.
The Origin
It was first discovered in 1958 when two outbreaks of pox like disease occurred in colonies of monkeys that were kept for research. That's why it was called monkeypox. The first human case of monkeypox was reported in 1970 in Democratic Republic of Congo during the period of intensified efforts to eliminate smallpox. Since then, monkeypox has been reported in humans in other central and western African countries.
The Mode of Spread
Monkeypox is transmitted through close contact. The virus spreads via large respiratory droplets, which cannot travel more than a few feet. Prolonged face to face contact is required for transmission, which can also occur through direct contact with bodily fluids, lesion and fomites (contaminated clothing, linen etc.). Animal to human transmission may occur through bite or scratch.
Reservoir Host
Reservoir host is still unknown though African rodents are suspected to play a part in transmission. The virus that causes monkeypox has been recovered twice from animal in nature. In the first instance in 1985 the virus was recovered from an ill African rodent (squirrel) in the Democratic Republic of Congo. In the second instance in 2012 the virus was recovered from dead infant mangabey (a wild monkey) in Taï National Park, Côte d'Ivoire.
Relationship with Smallpox
Monkeypox is related to the smallpox virus and immunity to smallpox is protective against monkeypox. In 1980, smallpox was eradicated in all humans and vaccination against smallpox has been stopped. Therefore, monkeypox human cases are on the rise. As herd, immunity to smallpox is lost, whether through vaccination or through infection, susceptibility to the monkey virus increases.
Clinical Features
The Infection with monkeypox virus generally presents itself with flu-like illness that is fever, headache, muscle ache, swollen lymph nodes and a rash, which looks like red dots on mouth, face and then spreads to arms and legs. Over the next 4-5 days, these spots turn into fluid-filled blisters that are often tender to touch, become doughnut shape and begin to crust over within 2 weeks. The R0 factor for monkeypox virus is 1.02 so it's not very transmissible as measles or COVID.
The majority of the cases are mild and self limiting. There sould be secondary infection of the blisters that enhance the morbidity associated with this illness.
Treatment
There is no proven treatment for monkeypox but live attenuated non replicating smallpox vaccine, antivirals, vaccinia immunoglobulins can be used.
Precautions
Same mode of precautions that are used for COVID-19 like social distancing, hand sanitizers, sterilizing surfaces have to be followed.
The information regarding this virus is still evolving, but there is a need to be on high alert.
😂For A Good Laugh: