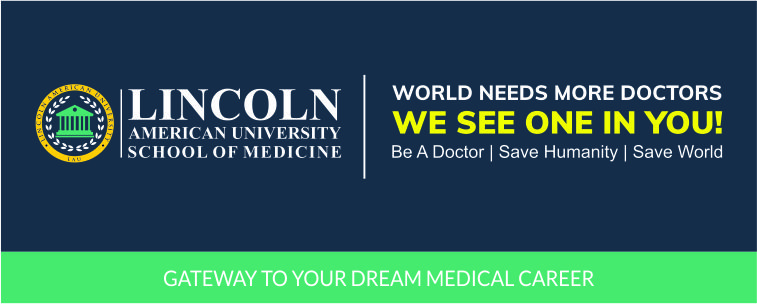 Hello Doctors, Doctors-To-Be!
Welcome to LAU Monthly Newsletter: Edition July 2022 In Review.
This month has been a vibrant and very productive month for us. We participated in the outdoor healthcare camp in Guyana, celebrated Eid, and organized MBBS admission expos in 5 cities helping thousands of aspiring doctors get free counseling and expert help with MBBS abroad.
Let's recap that all along with an inspiring story, handpicked articles on healthcare, a health byte for you, and a message from our Vice-Chancellor.
1/ All you can do is do your best — A message from Vice-Chancellor.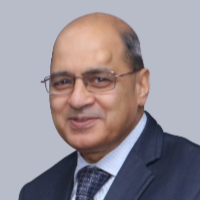 Dear Students,
Failure is a scary word, especially when it comes to medicine and healthcare. Unfortunately, in healthcare, more often than not, failure means the loss of someone's life.
As a medical student and future doctor, what implications and lessons do failures have for you? Let me tell you.
Going forward, as a doctor, when you face a patient dealing with life-or-death scenario, you will be under pressure to do your best to save his/her life. And without an iota of doubt, I know you will do your best.
If it turns out well, great. Everyone goes happy. You 'The Doctor,' your team, the patient, and their loved ones. Those are the happiest moments in the life of a doctor! And believe me such moments you cherish for a long time. In fact, they never go away.
But if it doesn't go as expected and you end up losing a patient during treatment, that becomes a difficult situation to deal with, especially for the first time. Those losing moments are testing time for every physician.
See, as doctors, all you and every other physician can do is to give your best to save every patient you get an opportunity to treat. What happens next is essentially not in your hands. And you, as a medical student, need to understand this reality well: All you can do is to do your best. No matter what the outcome, when you have tried your best, you should feel nothing but proud and move on to the next one. The sooner you get this, the better for you, dear student. You can only give your best once you have read well and done justice to the academics during your medical school. If you have been casual during your medical school training, you will be responsible for not being able to salvage a lot of casualties
That is the reason I ask you to study with complete sincerity at the university, give your 100% in clinical training, and do your best in your professional career. Because that's all you need to do: To do your best and believe me, irrespective of the outcome, you would know that you had given your best.
Best wishes,
Air Marshal (Dr) Pawan Kapoor
AVSM, VSM, and BAR (Retd),
Former Director-General of Medical Services (IAF),
Vice-Chancellor, Lincoln American University
2/ MBBS admissions open for NEET students at LAU
If you appeared in NEET 2022 and are waiting for results to apply for MBBS admission, don't. Admissions to LAU's MCI-approved MBBS equivalent MD (Physician)program are open now. To apply online or get free counseling and advisory on MBBS abroad, you can contact us online or call LAU Student Helpline 1800-843-9595.
3/ Providing healthcare in outdoor camp of Health Ministry, Guyana.
LAU Students participated in the outdoor camp organized by the Ministry of Health Guyana to provide healthcare to the local people. Along with other participants, we provided care to more than 1000 Guyanese.
Participating in such community healthcare activities has always been part of the LAU culture so that our students not only learn medical skills here but also become a part of the community, contribute to its betterment, and graduate not only as exceptional doctors but as exceptional personalities. Refreshing glimpses from the camp 👇
4/ Counseling and on-spot admissions in LAU MBBS Expos!
After giving NEET and now impatiently waiting for results, medical aspirants need counseling and expert guidance to decide on the best medical university or college for them to pursue MBBS.
With LAU MBBS Admission Expos organized in different cities across India, students and their parents and guardians get the opportunity to connect with our counselors in person, ask all the queries on MBBS abroad, and decide the best way forward.
In July, we organized MBBS Admission Expos in 5 cities: Imphal, Latur, Amalapuram, Patna, and Aurangabad. Glimpses from the Expos:
5/ 🎗️For your health: Go brisk walking!
As per CDC, adults need at least 2 and 1/2 hours (150 minutes) a week of aerobic physical activity to stay in good health. No surprise though, most of us fail to devote time to exercising or going to gym and label that 2.5 hours of exercise per week as "not practical!"
Well, how about a 10-20 minute brisk walk? That's doable, right?
When you walk to relax and break free from your daily monotony, it has a healing effect on your body, mind, and soul and innumerable health benefits.
So, try to make walking a part of your daily routine. Maybe, a 15-minute walk in the morning and another in the evening can work well for you. Just do it!
6/ Read. Lead. Succeed. — Handpicked stories for you..
Expand your medical knowledge with these handpicked stories for you:
A Neurologist's Tips to Protect Your Memory - The New York Times
Memory games: how to boost your brain power - The Guardian
What to know about monkeypox symptoms, treatments and protection - The Washington Post
For more insights on the medical career and updates, visit LAU Blog.
7/ A small boy, a puppy for sale, and a lesson in empathy.
A shop owner placed a sign above his door that said: 'Puppies For Sale.'
Signs like this always have a way of attracting young children, and to no surprise, a boy saw the sign and approached the owner; 'How much are you going to sell the puppies for?' he asked.
The store owner replied, 'Anywhere from $30 to $50.'
The little boy pulled out some change from his pocket. 'I have $2.37,' he said. 'Can I please look at them?'
The shop owner smiled and whistled. Out of the kennel came Lady, who ran down the aisle of his shop followed by five teeny, tiny balls of fur.
One puppy was lagging considerably behind. Immediately the little boy singled out the lagging, limping puppy and said, 'What's wrong with that little dog?'
The shop owner explained that the veterinarian had examined the little puppy and had discovered it didn't have a hip socket. It would always limp. It would always be lame.
The little boy became excited. 'That is the puppy that I want to buy.'
The shop owner said, 'No, you don't want to buy that little dog. If you really want him, I'll just give him to you.'
The little boy got quite upset. He looked straight into the store owner's eyes, pointing his finger, and said;
'I don't want you to give him to me. That little dog is worth every bit as much as all the other dogs and I'll pay full price. In fact, I'll give you $2.37 now, and 50 cents a month until I have him paid for.'
The shop owner countered, 'You really don't want to buy this little dog. He is never going to be able to run and jump and play with you like the other puppies.'
To his surprise, the little boy reached down and rolled up his pant leg to reveal a badly twisted, crippled left leg supported by a big metal brace. He looked up at the shop owner and softly replied, 'Well, I don't run so well myself, and the little puppy will need someone who understands!
Lesson: Everyone one of us has own weaknesses. We should never let those stop us from moving forward and enjoy our life to the fullest. And we shall look for and surround ourself with living beings who can support us with who we are and make life worth living.
8/ LAU Helpdesk: You Ask. We Answer.
Does the programme at LAU meet with all the requirements of NMC Foreign Medical Graduation Regulations 2021?
Yes, LAU only accepts NEET-qualified students for its 5 years MD (Physician) programme. From this session onwards, all the five-year programmes will be conducted in Guyana and clinical rotations will be carried out in the affiliated hospitals, the Georgetown Public Hospital and St Joseph Mercy Hospital. The degree is registrable for practice in Guyana. The medium of instruction is in English as the official language of Guyana is English. The students can practice not only in Guyana and other Caribbean countries but the University is certified by ECFMG and the Medical Council of Canada. So, students can also appear for USMLE and if they qualify USMLE Step1 and 2, they can directly go for residency in specialties of their choice based upon their merit and matching. The students are also eligible to appear for the Medical Council of Canada Examinations as well as for the PLAB Examination of the UK.
More questions? Visit the LAU FAQs section or contact us.
9/ Eid-al-Adha Mubarak to you.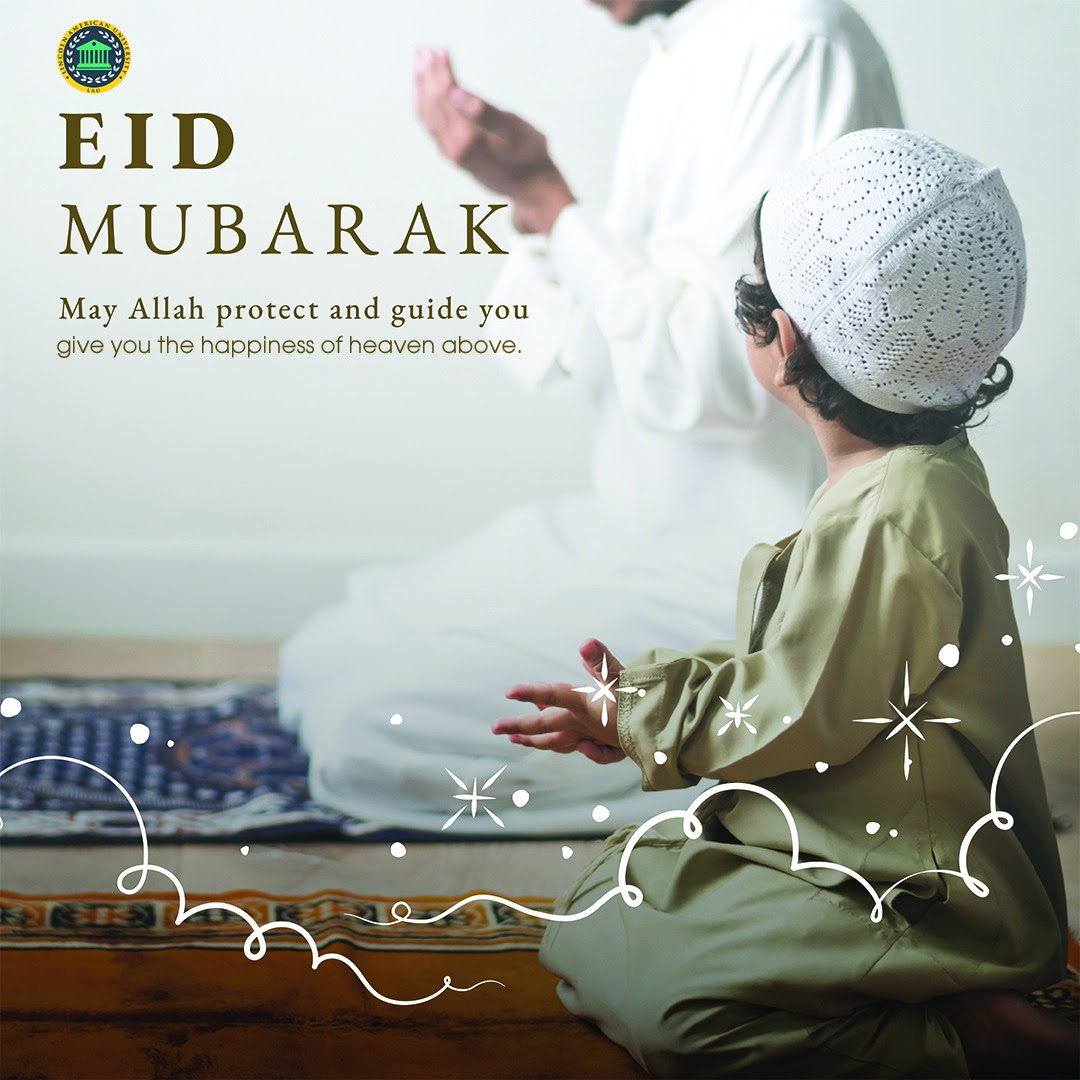 Hope this Eid-al-Adha has brought calm, joy, and devotion to your soul. Eid-al-Adha Mubarak!
10/ Guyana Byte: Know a bit more about Guyana.
Kanuku Mountains in Guyana is the most biologically diverse region within the country, with over 250 species of bird life. [Source: Culture Trip]
🧩Quiz [The answer is hidden in the text of this newsletter.]
As per CDC, how much exercise do adults need to stay healthy?
A. At least 120 minutes of exercise per week
B. At least 150 minutes of exercise per week
C. At least 180 minutes of exercise per week
D. At least 240 minutes of exercise per week
😂For A Good Laugh: