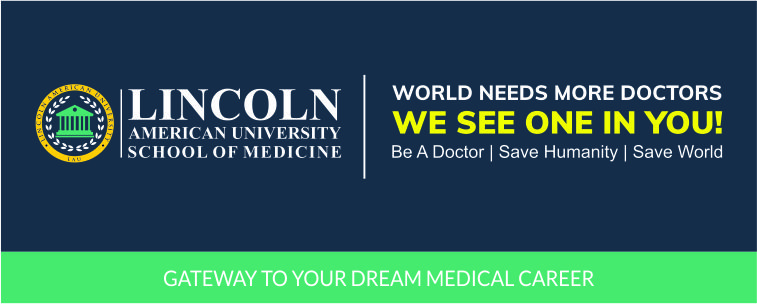 Hello Doctors, Doctors-To-Be!
June has been a breakthrough month in terms of research excellence and celebration of health with Yoga, blood donation to save lives and the joy of running. And, we're kicking off July with the celebration of National Superheroes' Day in honor of our doctors and medical professionals.
Without further ado, let's dive into all of that exciting stuff—
#1 Celebrating National Doctors' Superheroes' Day: A Message From Vice-Chancellor.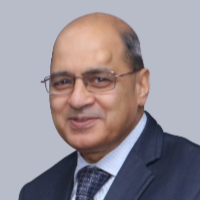 Dear Students,
July-1 has always been a special day for the medical and healthcare fraternity in India when we pay our tribute to doctors.
While every year we celebrate July-1 as National "Doctors" Day in India, in 2021, we would like to celebrate this day as National "Superheroes'" Day. Otherwise, who fights with such grit, determination, and dedication that our doctors have been fighting the COVID pandemic for over a year now.
Our doctors have been treating the COVID patients without fear of being infected and risking their own lives. They have worked as long as 18 and 20 hours to make sure as many lives and families can be saved as possible while keeping their own family life and joy at bay. Our doctors have been coming to work every day when most of us are enjoying the privilege to do our work from the safety of our homes.
Who can do such brave things?
During COVID, our doctors have proved that they are not just doctors and not even just heroes. They are more than that. They are the humans with superpowers and very well deserve to be called "superheroes."
So, this July-1, we mark the celebration of National "Superheroes'" Day in honor of all our superhero doctors. While we can't repay their efforts in a lifetime, showing our gratitude for what they do and applaud them for their contribution to health and humankind is the least we can do.
appy Superheroes' Day!
Best wishes,
Air Marshal (Dr) Pawan Kapoor
AVSM, VSM, and BAR (Retd),
Former Director-General of Medical Services (IAF),
Vice-Chancellor, Lincoln American University
#2 Join Us: MBBS Admission Guidance Seminar, Jaipur.
If you're looking for MBBS admission guidance, you're in luck. We're organizing a free 1-day seminar in Jaipur on 10-July-2021. This is an excellent opportunity to interact 1:1 with LAU counselors, clear all your queries on MBBS admission, and get on-spot admission if eligible.
#3 Research Excellence: Closing Hole in Heart with New Simple Technique!
Few people are born with a hole in their heart which in medical terms is called "Atrial Septal Defect." Usually, to close such a hole, heart surgery is required. However, last month, a team of top cardiologists, including Dr. Tamkeen A. Kinah, who is the visiting professor at LAU's medical faculty of pathology, successfully closed the hole in the heart of a patient with a process called "Transcatheter device closure" involving no heart surgery. The new process treats the defect with quick recovery reducing the physical and physiological impact. How awesome is that!
#4 Read. Lead. Succeed. — With Newbies from LAU Blog.
Expand your mind, thrive in your student life, and level up your thought process and career with the latest insights from LAU Blog:
For more insights on the medical career, feel free to visit LAU Blog.
#5 Hope Is Always There: 2 Lessons From 2 Frogs.
As a group of frogs was traveling through the woods, two of them fell into a deep pit. When the other frogs crowded around the pit and saw how deep it was, they told the two frogs that there was no hope left for them.
However, the two frogs decided to ignore what the others were saying, and they proceeded to try and jump out of the pit.
Despite their efforts, the group of frogs at the top of the pit were still saying that they should just give up. That they would never make it out.
Eventually, one of the frogs took heed to what the others were saying, and he gave up, falling down to his death. The other frog continued to jump as hard as he could. Again, the crowd of frogs yelled at him to stop the pain and just die.
He jumped even harder and finally made it out. When he got out, the other frogs said, "Did you not hear us?"
The frog explained to them that he was deaf. He thought they were encouraging him the entire time.
Two lessons from the story:
I. In your difficult times, there will be people who will say that there is no hope for you and that you better give up. Don't pay heed to such negative voices. Just push your energy on the side of hope, and you'll breakthrough the situation, no matter how difficult it is.
II. Your words can have a significant effect on other's lives. Think about what you say before it comes out of your mouth. It might just be the difference between life and death.
#6 On Global Running Day: There Is No Reason You Should Not Run!
There is something about running. Few things in life give as much joy as running! It's playful, healthy, and something in it makes us feel the same joy we did as kids. And yes, running makes a great exercise and stress-buster too. So, there is no reason you should not run.
If running is already there in your routine, good. If it's not, try it. You'll wonder: "Why I didn't do this earlier?" To get you started, here are 8 tips on how to start running right from adidas Runtastic.
#7 International Yoga Day: Yoga For You.
Yoga is not only for Yogi(s) or Yogini(s) or others of special kinds! Yoga is for everyone. Yoga is for you too.
While the benefits of Yoga are well known to the world, out of 7900 million people, only 300 million people do Yoga all over the world. So, if you're one of the 7600 million who is yet to initiate this one-of-its-kind exercise, get started today with this Yoga for Everyone Guide from the Well column of The New York Times.
Happy Yogaing!
#8 World Blood Donor Day: You Don't Just Donate. You Save A Life.
Sometimes, others need our blood more than we do. That's why if you're in good shape and eligible to donate blood, you must jump at this life-saving opportunity. Remember: When you donate blood, what you do in reality is saving someone's life out there. What can be more human act than the one of donating blood?
This World Blood Donor Day, we thank the LAU members and all people out there who have selflessly donated their blood for the cause of others' lives. And, we appeal to all around us, who are eligible, to come forward and donate.
#9 World Environment: How Can You Make It Better?
On this World Environment Day, we want you to ask yourself—
"What's one thing I can do to save and restore the environment around me?"
It can be anything from small habit-change like using a mug instead of running the tap while brushing teeth or shaving to save water. Or it can be a big commitment like living a zero-waste life as Lauren Singer.
Think yourself. Just one small change in your lifestyle can contribute a lot to the betterment of our environment.
#10 Corona Times Update.
Did you know?
Guyana is home to the world's fourth longest floating bridge, the 1,851 meters long Demerara Harbour Bridge.
The bridge is located on the Demerara River near Georgetown. The world's sixth-longest floating bridge, the Berbice Bridge, is also located in the country. It is 1,571 meters long.
🦠 The Corona Times Update on Variants.
Variants are common in viruses and they occur as a result of mutations. The variants can only be recognized by genome sequencing. Based upon their transmissibility, severity of infection, efficacy of therapeutics, immunological escape and public health consequences they are classified as:
Variants of Interest
Variants of Concern
Variants of High consequences
Attributes of Variant of Interest (VoI):
Has specific genetic markers that have been associated with changes to receptor binding.
Has reduced neutralization by antibodies generated against previous infection or vaccination.
There is reduced efficacy of existing treatments.
There are potential diagnostic impacts.
Predicted increase in transmissibility or disease severity.
Geographical spread is limited to within certain localities within some nation states.
Attributes of Variant of Concern (VoC):
In addition to the Attributes of Varaiant of Interest, the VoC has following attributes:
Widespread interference with diagnostic test targets.
Evidence of substantially reduced susceptibility to existing therapeutics.
Evidence of significant reduced neutralization by antibodies generated through previous infections or vaccination.
Evidence of reduced vaccine induced protection from severe disease.
Evidence of increased transmissibility.
Evidence of Increased disease severity.
Require one or more appropriate public health measures such as notification to WHO and local health authorities, more testing, development of newer diagnostics and more research on response to existing vaccines and treatment modalities. Based upon the research, newer diagnostic tests, treatment strategies and vaccines can be developed.
Attributes of Variant of High Consequences (VoHC):
A variant of high consequence has clear evidence that prevention measures or medical countermeasures (MCMs) have significantly reduced effectiveness relative to previously circulating variants. Attributes of variants of High Consequences:
Demonstrated failure of Diagnostics.
Evidence to suggest a significant reduction in vaccine effectiveness, a disproportionately high number of vaccine breakthrough cases or very low induced protection against severe disease.
Significantly reduced susceptibility to multiple Emergency Use Authorisation or Approved Therapeutics.
More severe clinical disease and increased hospitalization with higher mortality.
The COVID-19 Variants of Interest are listed below:
All these variants are under monitoring. The Lambda variant is the prime variant for disease transmissibility in Peru and has also been detected in one third cases in Chile.
The COVID-19 Variants of Concern are tabulated below:
Out of these the Delta variant was responsible for the second wave in India and has now also been reported to have become the prominent variant along with the emerging Delta plus variant for infections in several countries in the Europe, in Asia and Australia.
There are no COVID 19 Variants of High Consequences reported so far.
🧩Quiz [The Answer Is Hidden In Text of This Newsletter.]
Q1 As of July 2021, approximately how many people do Yoga all over the world?
A. 100 million
B. 200 million
C. 300 million
D. 400 million
Which of the following is a variant of concern?
A. B.1.617.1
B. B.1.617.2
C. B.1.617.3
D. B.1.526
😂For A Good Laugh: