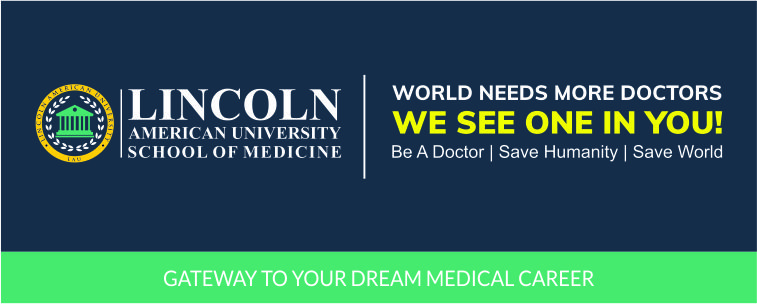 Hello Doctors & Doctors-To-Be!
Welcome to the
"New Semi-Year"
and June 2019 Newsletter! Before we start, we would like to make a special announcement!
We have introduced a new feedback form to get your opinion, suggestions, and thoughts on the newsletter to improve our initiative to serve you better. With the most valuable feedback, you will get exciting reward and recognition from the University management along with a chance to get featured on our University Website and Magazine.
Enjoy the newsletter, give your feedback via feedback form provided in Newsletter footer, and do keep moving forward on your journey of becoming a doctor! Let's jump right into what's new:
#1 Happy Doctors' Day: Message From Vice-Chancellor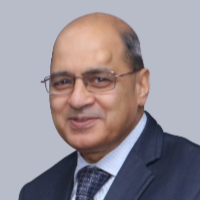 Hello, all students and LAU members!
Today is a very special day – Doctors' Day! It's a day when the world comes together to express gratitude for medical professionals who are always on the immensely satisfying task of the betterment of health of all the living beings on our beautiful planet.
I believe that, as doctors, aspiring doctors and a part of the growing medical fraternity, this is also a day for us to reflect on our work, what we have done so far, how can we improve, and what can we do to take healthcare to the wider and deprived sections of the society.
In the capacity of Vice-Chancellor of a growing Medical University, which is now home to 150+ students who are blessed to get the opportunity to study medicine and join this noble profession to save the humanity and mankind, I ask you all to re-affirm your commitment to your profession on this special day and promise to yourself that you will do all that you can to build a world of better healthcare and live a life of purpose.
Remember, the utmost duty of a great doctor is to live, more for others than for the self. I bestow full trust in you that you will embody all the values one needs to become an exceptional doctor, by the time of your white coat ceremony.
Keep moving forward in your journey. No matter how many miles you have to go, with little steps, you can go beyond!
Best wishes,
Air Marshal (Dr) Pawan Kapoor
Vice Chancellor, Lincoln American University
#2 Give Blood, Give Life!
We organized our inaugural Annual Blood Drive on June 10! On the occasion, we were honored to be joined by Dr. Pedro Lewis, Director of National Blood Bank of Guyana, and Lt Col Jessica Hughes, Director, Air Force Blood Program for the inauguration ceremony. Have an insider look here: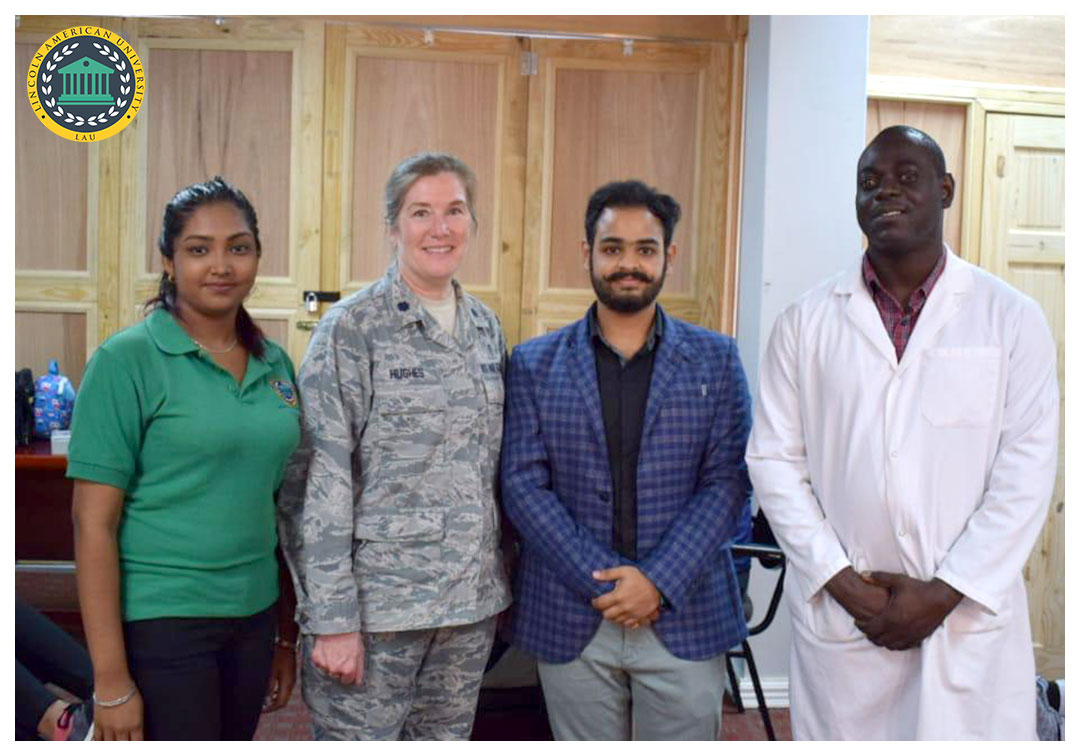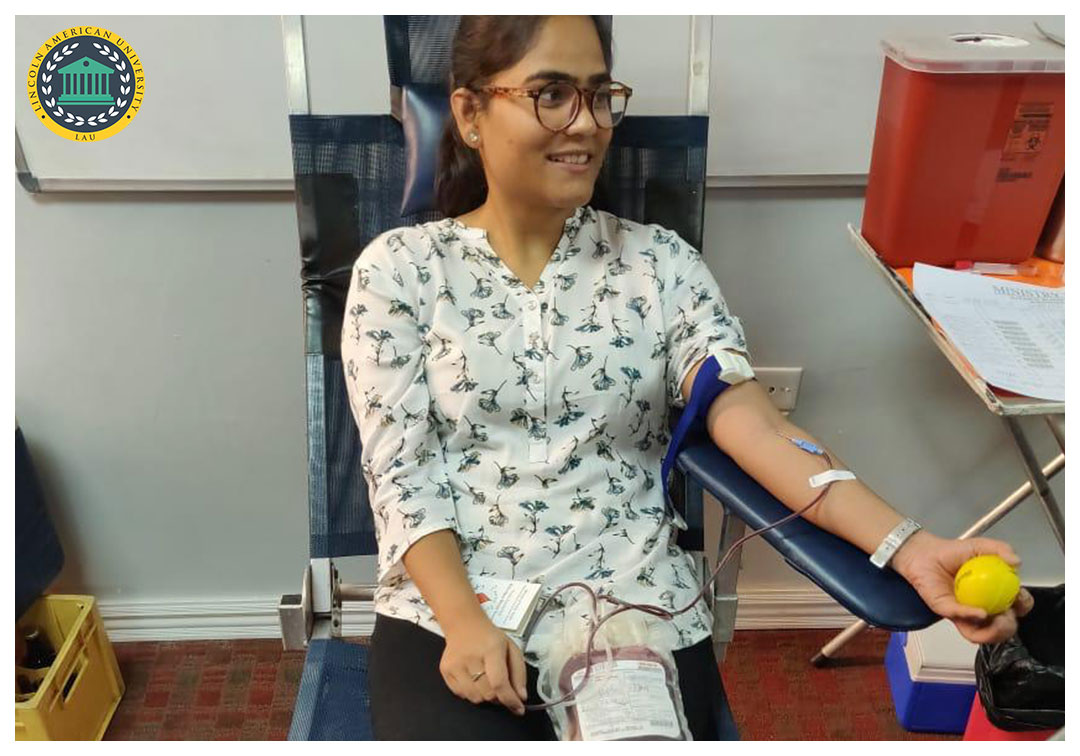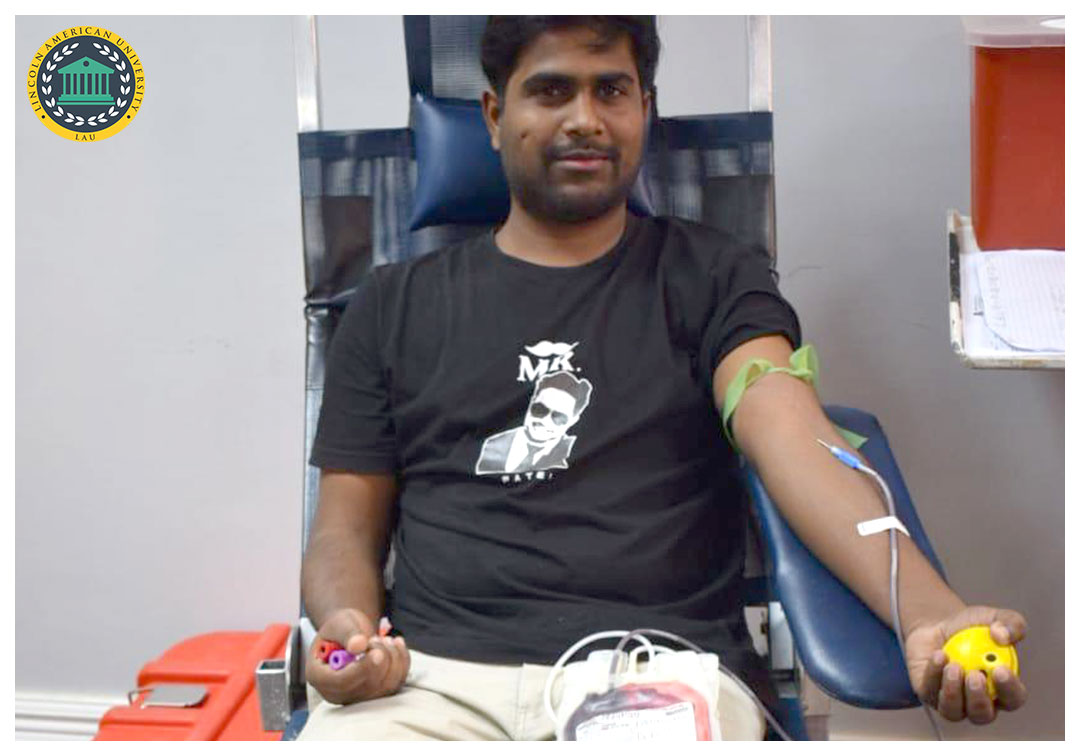 This February, AIIMS organized Healthcare Executive Management Development Programme (HxMDP) in which Dr. Pawan Kapoor was invited to guide the participants on Hospital accreditation and the importance of quality and patient safety in healthcare.
Dr. Pawan Kapoor apprised the august audience on simple measures that save lives and are cost effective. These relate to Accurate Patient Identification, proper Hand Hygiene, Surgical Safety Checklist, fulfilling the "6 RIGHTs" of medication administration i.e. Right Client, Right Route, Right Drugs, Right Dose, Right Time, and Right Documentation, Combating Antibiotic Resistance and prevention of Healthcare-associated Infections.
#3 Feeding Curiosity, Inspiring Innovation: With Research
Innovation in medicine can save millions of lives. Cures that we enjoy now were unthinkable and deemed as impossible years ago. Now, they are not only a reality but have also become an integral part of our life. They are the result of the committment of generations of curious people dedicated to medicine for bringing relief and support to humanity.
We ask you and all the aspiring doctors to push the boundaries, go beyond what is believed to be true, feed your curiosity with research and give birth to innovation. That's not all. Lead by personal example: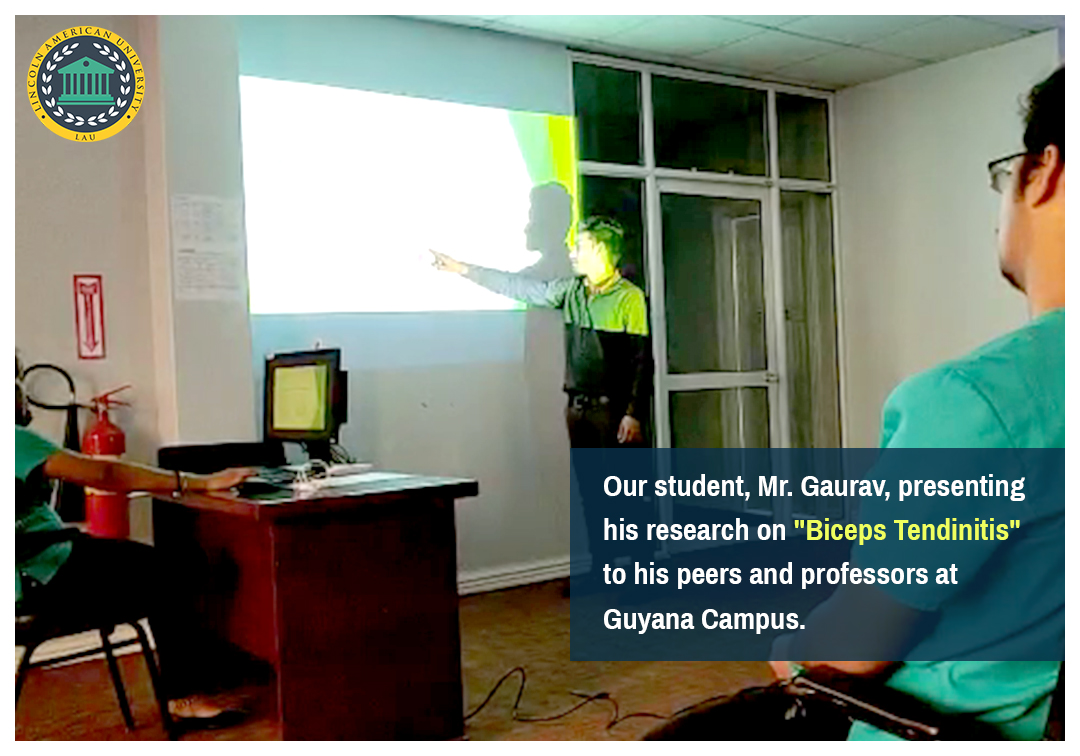 #4 Great Doctors Are Selfish, Intelligently!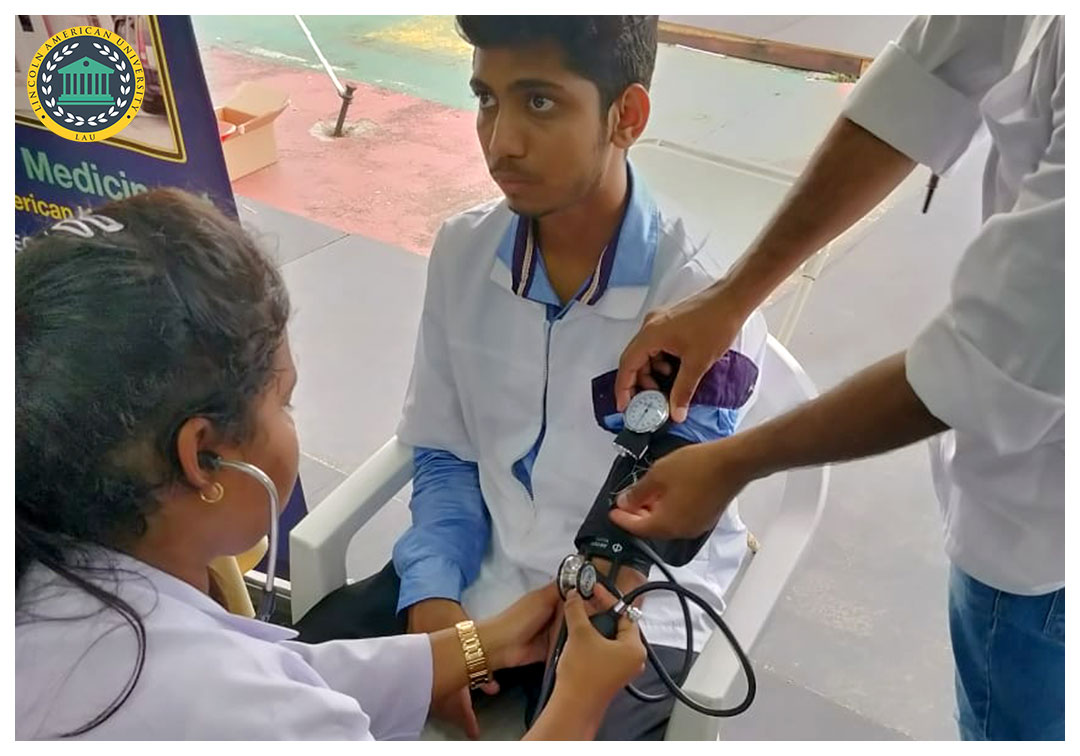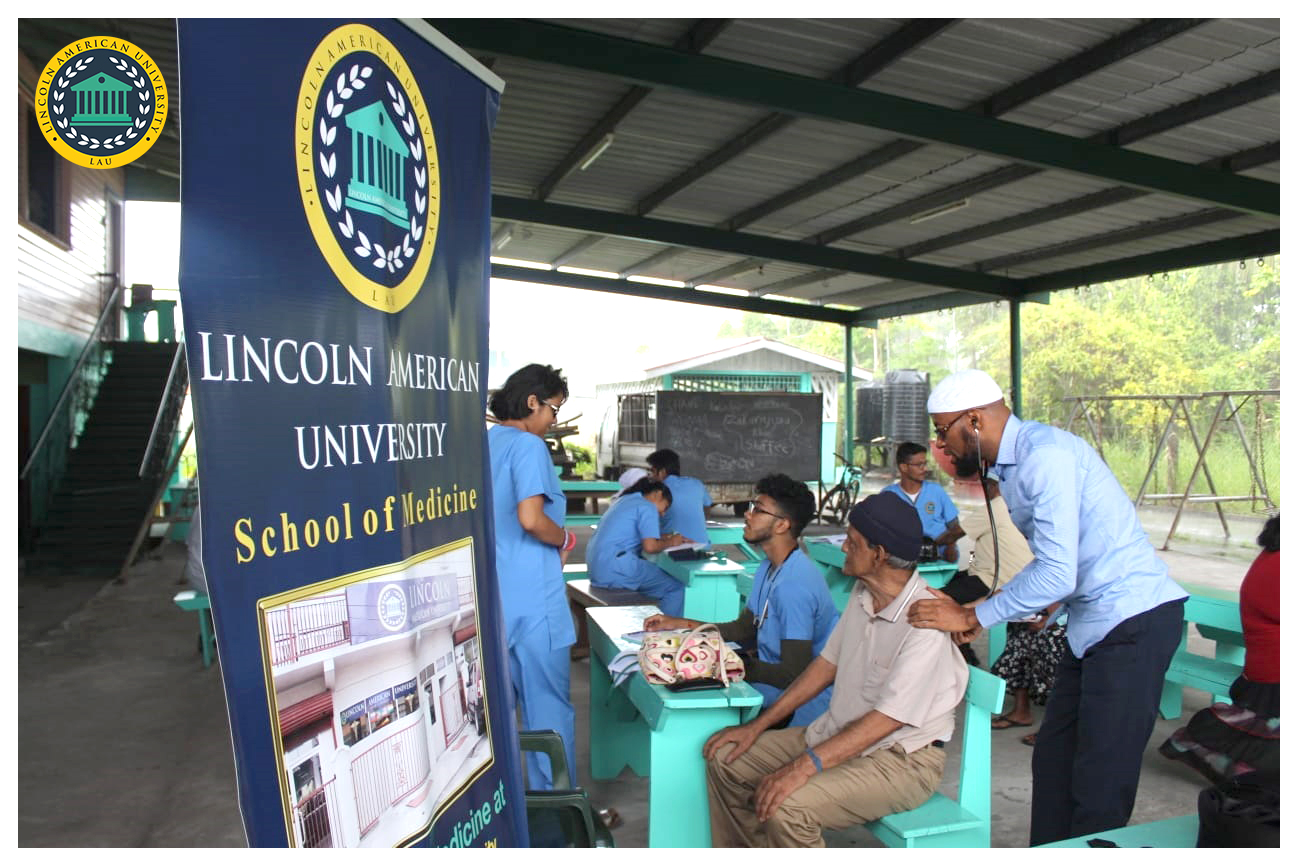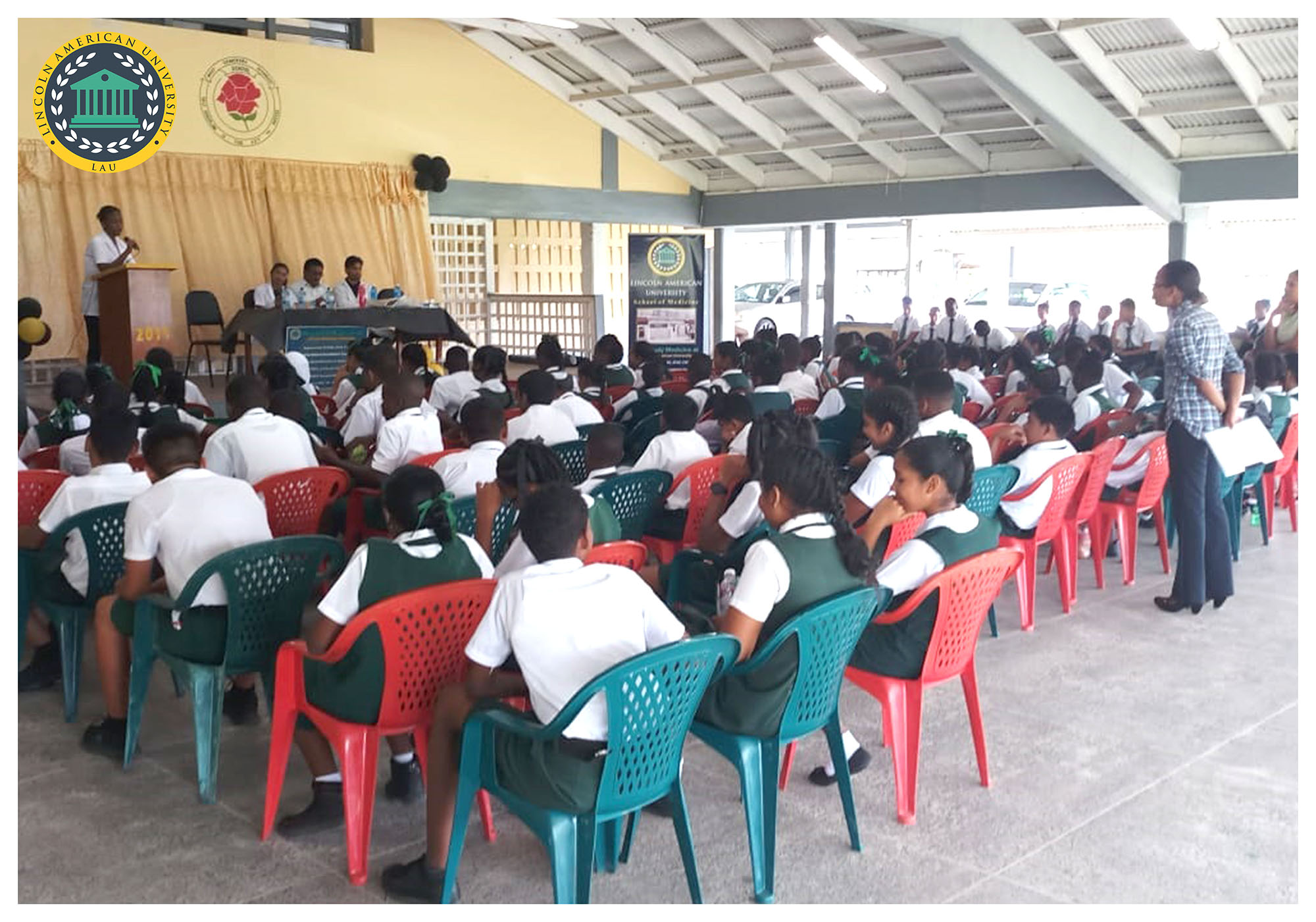 "The intelligent way to be selfish is to work for the welfare of others," said Dalai Lama. Well, being a cause to the welfare of others is a vital aspect of being a good human being and a GREAT doctor.
#5 We Are Going Global!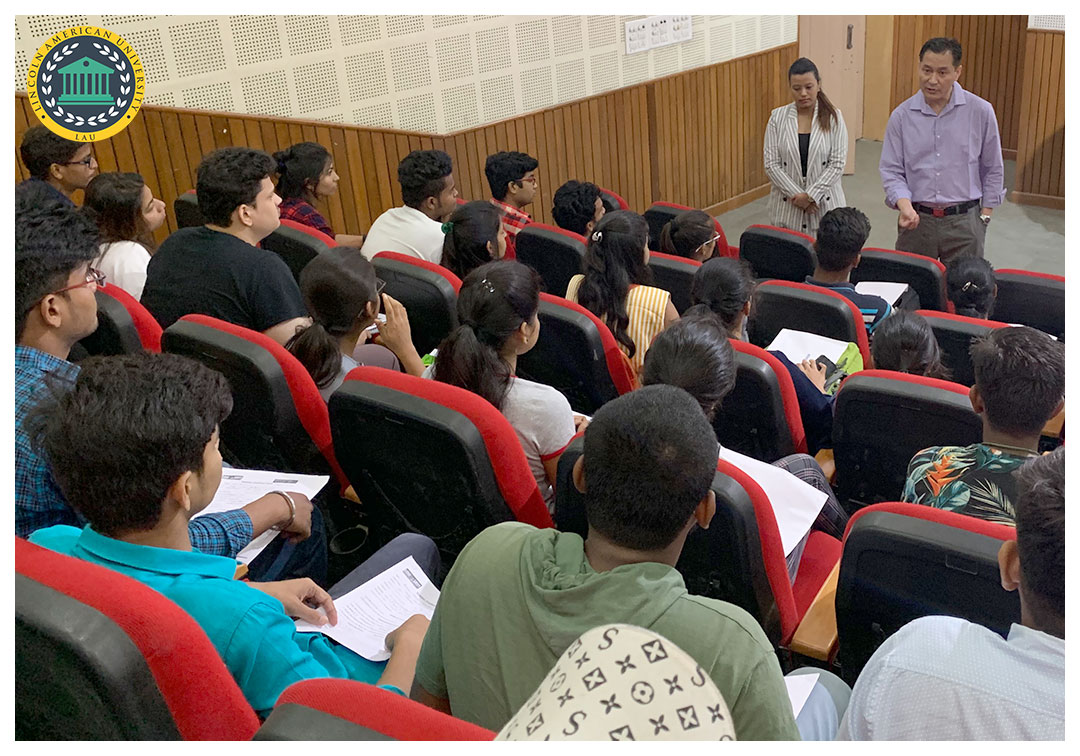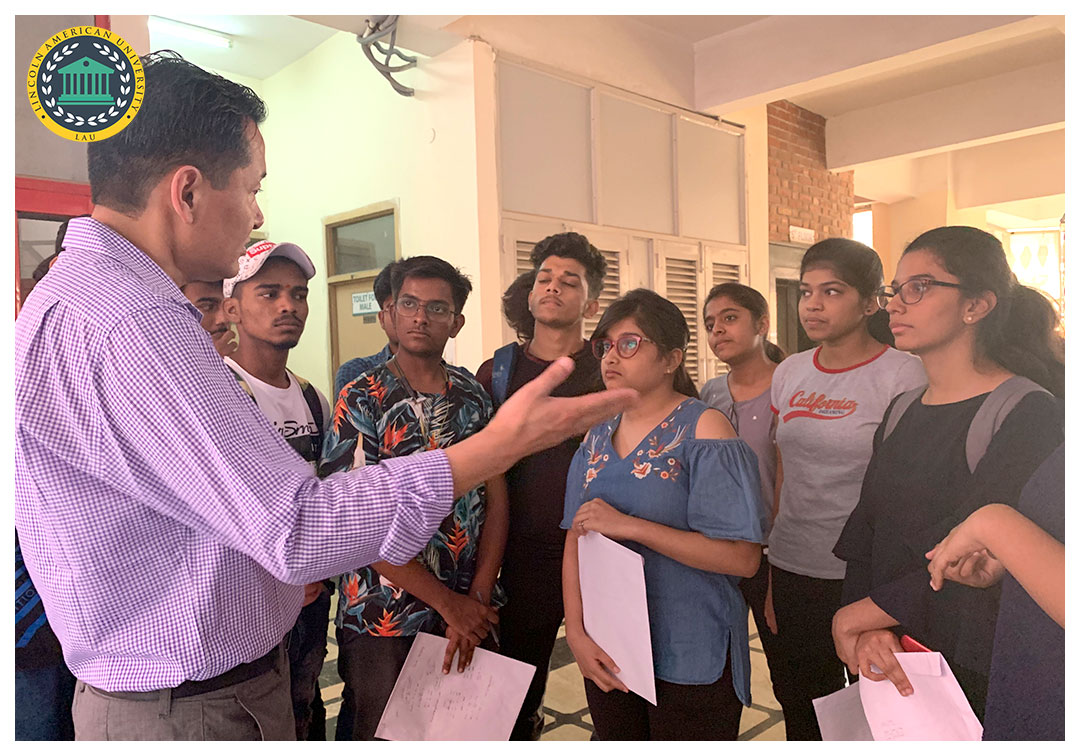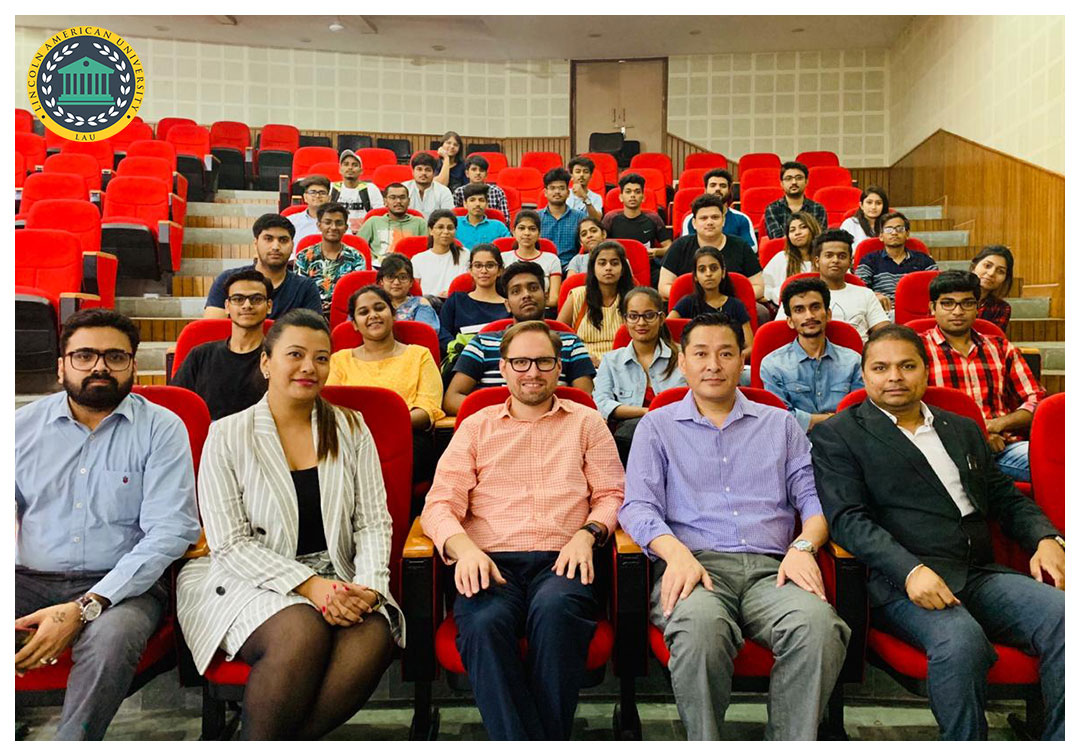 Our aim is to give wings to the medical dreams of every aspiring doctor. This month, we went an extra mile to arrange a seminar for medical aspirants in India. Dr. Kevin Schuller, Kaplan's US Faculty, and Dr. Tenzin Jamyang, Faculty and International Recruitment Manager at Kaplan, presented the seminar and guided the participants on USMLE preparation and residency in the US.
#6 Equation of Life: 1+1 ≠ 2. 1+1 = 11
The only thing that is predictable in life is that life is highly unpredictable! Holds true, right?
Life is one big journey comprised of many little journeys. No matter where you are now, what you are doing, and what you have been up to, you must have faced moments of joy as well as moments of sadness, and these 2-sided experiences will continue to fill your future life as well. One more thing that we can predict about your future, especially as an aspiring doctor, is that your life is going to be consistently challenging.
You will face new challenges every now and then. Sometimes, you will need help while at other times, you will be in a position to help others. The question is how can you live happily? Well, that's quite simple - Help others whenever you can and when you need help, don't shy away to ask for it.
Remember, a life of mutual co-operation is much better than the life of flying solo! Reminds us of this: 1+1 ≠ 2. 1+1=11. Follow this equation of life for every situation you will be into, and you will win it with colors of joy. Equation of life may be mathematically incorrect, but it's more than correct, "lifely."
#7 The First Step Towards Achievement Is To Dream.
The power of dreams is often underrated. At times, we come across the statement "If you can dream it. You can do it." Well, we are proud of our students who are living role models of dreamers and achievers, who have a dream to become doctors, and who, with their hard work, drive, and determination, made it to our Guyana Campus, living their dream every single day!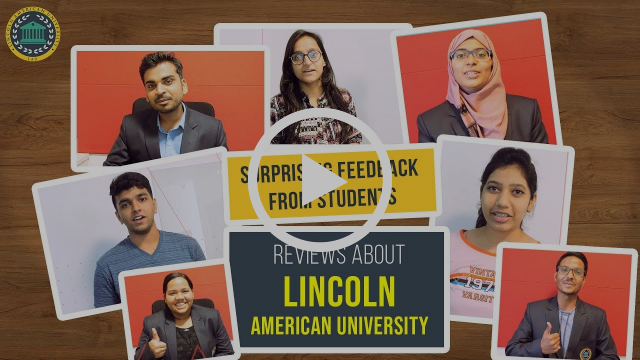 #8 Join Us In Welcoming Our New Family Members!
Join us in welcoming our students Mr. Stephen, and Mr. Odewale from Nigeria, and Ms. Priyanka Dogya from Punjab, and Ekta Sharma from Kurukshetra, as they set to embark their new and exciting journey of pursuing a career in medicine at our Guyana Campus. All the best, "Doctors-To-Be."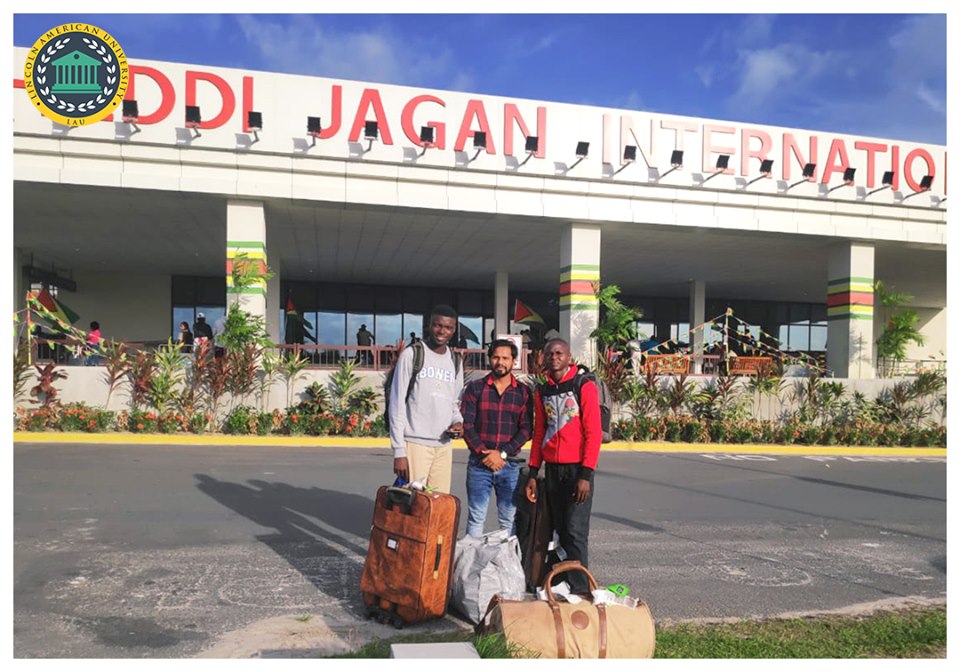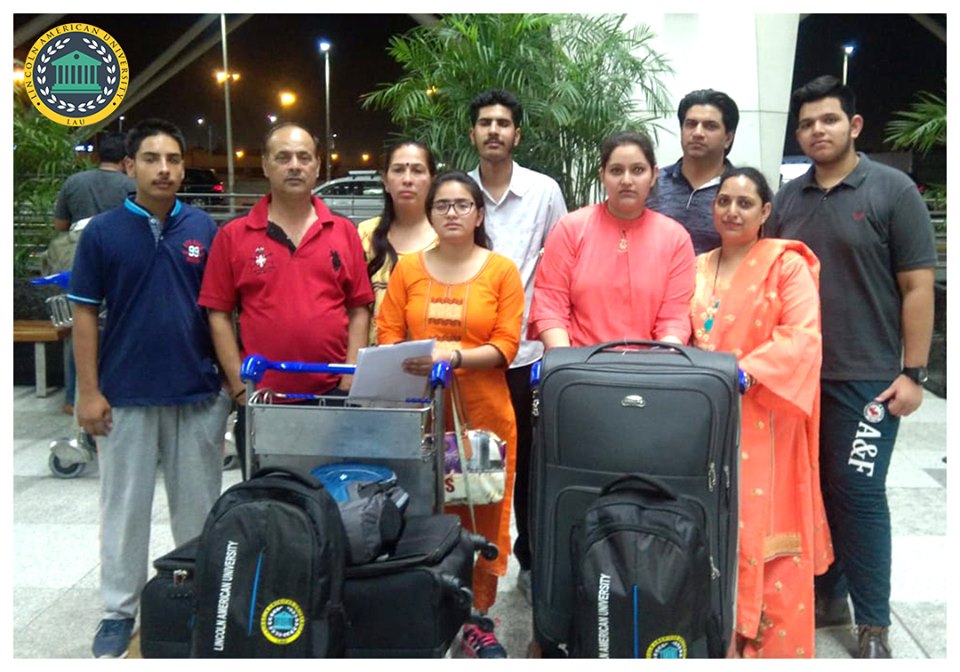 #9 Eureka Moment For LAU Students!
In LAU Guyana Health Expo 2019, while LAU students were exhibiting the anatomy models and medical equipment to the visitors, Hon'ble Minister Volda Lawrence, Member of Parliament and Minister of Public Health, Guyana, visited the stall and had a brief conversation.
Meeting Health Minister of the country and having a conversation is a dream for an aspiring doctor! Well, our lucky students got it! Congrats you Luckies!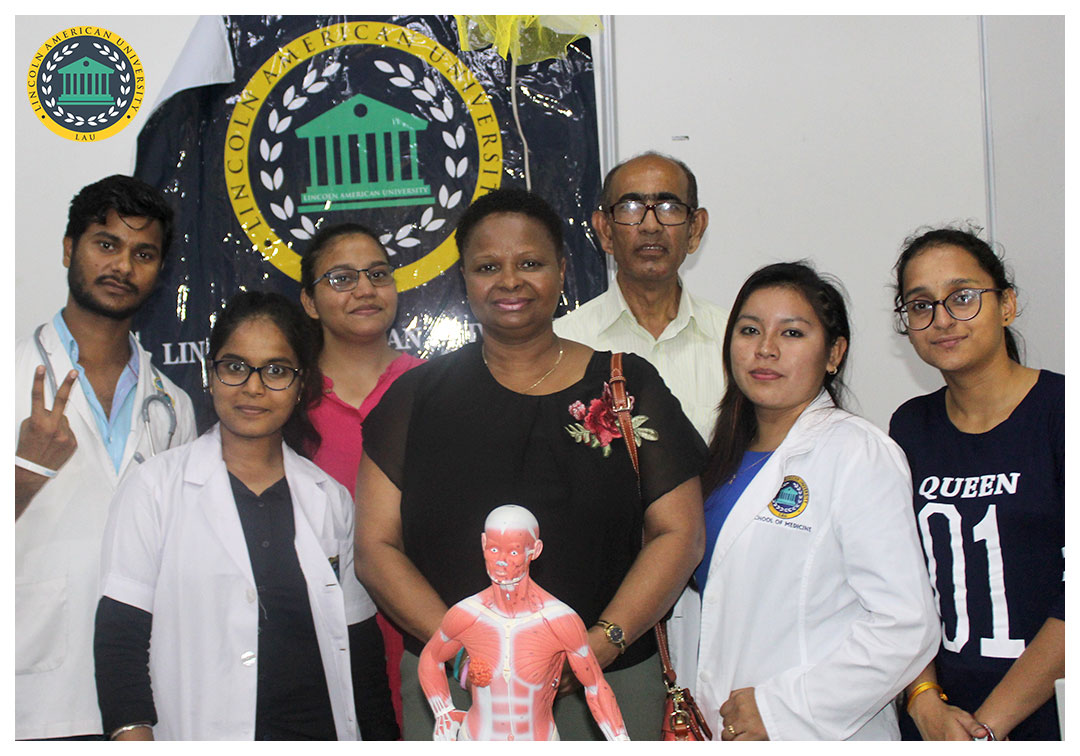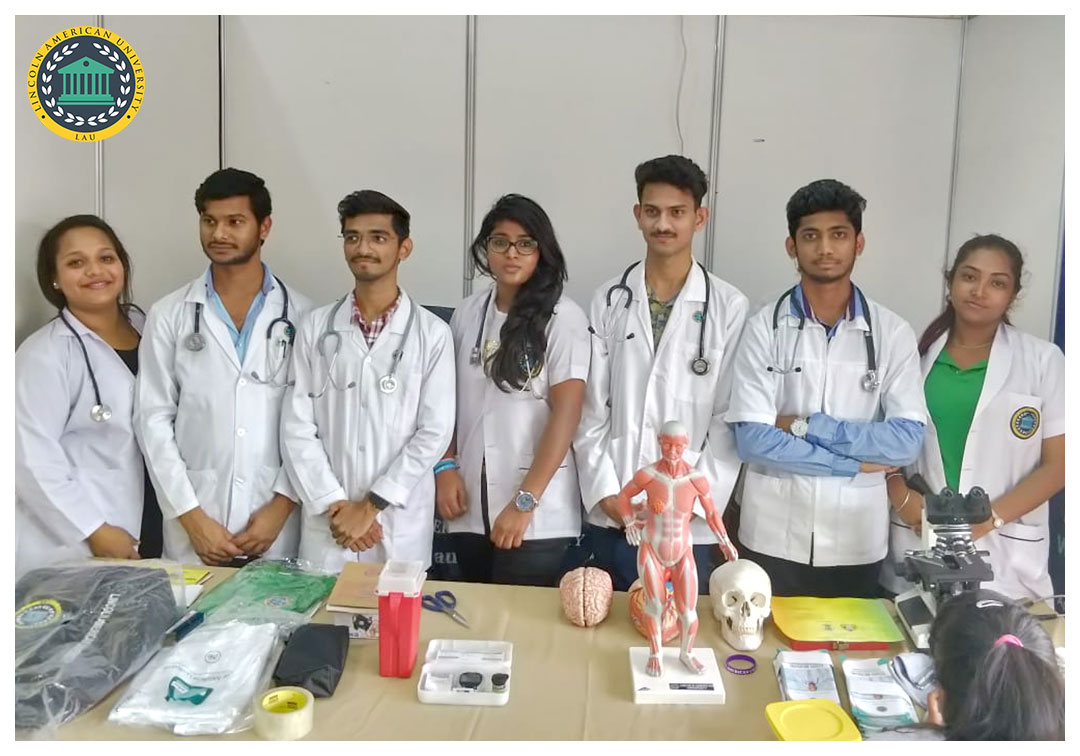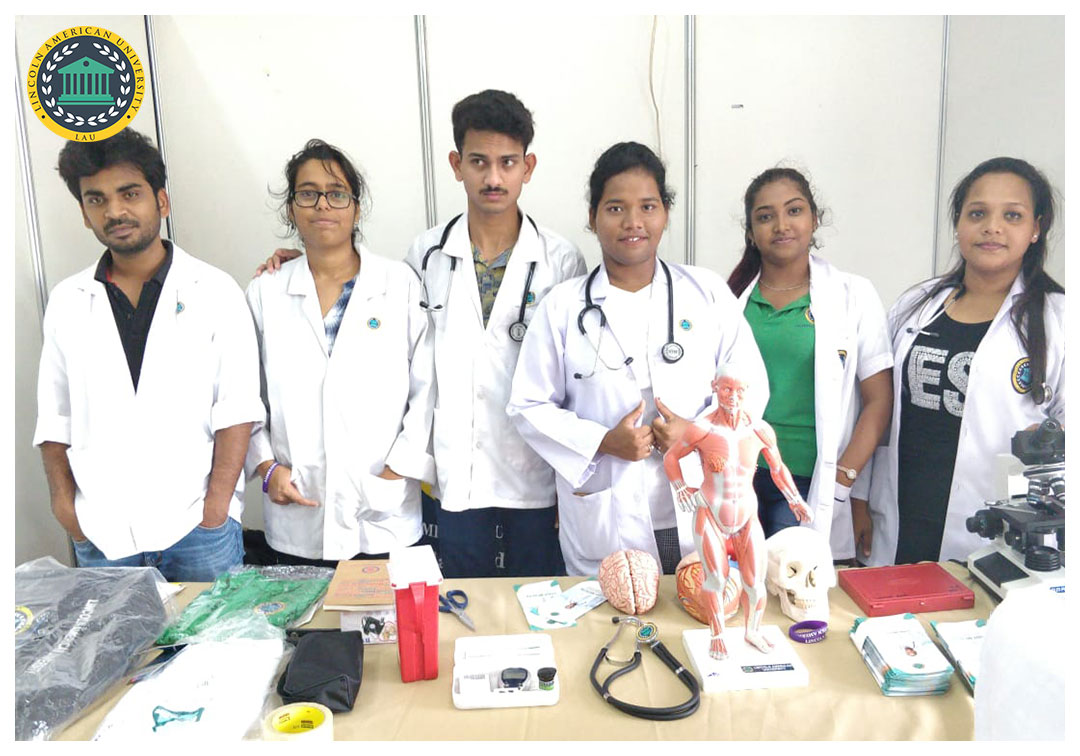 #10 Life At The University: Time To Hit Refresh!
We needed a break too! So, we took a day off from our usual routine and dove into the chilly and relaxing ambiance of Guyana, at Rose Ann Resort!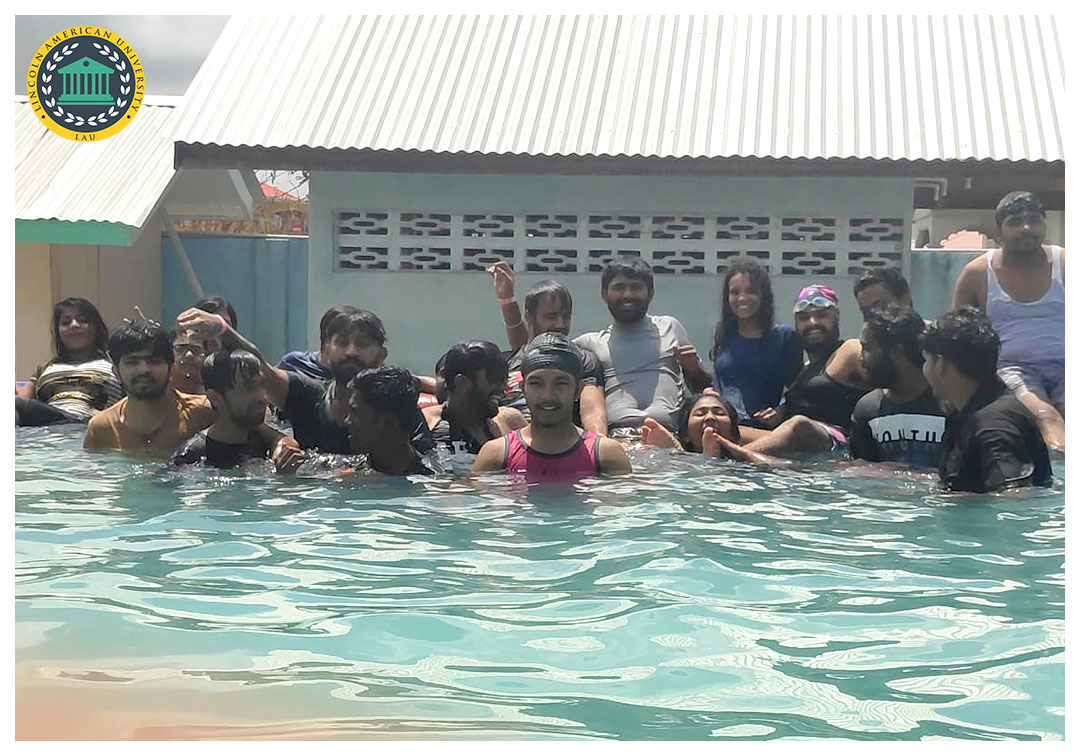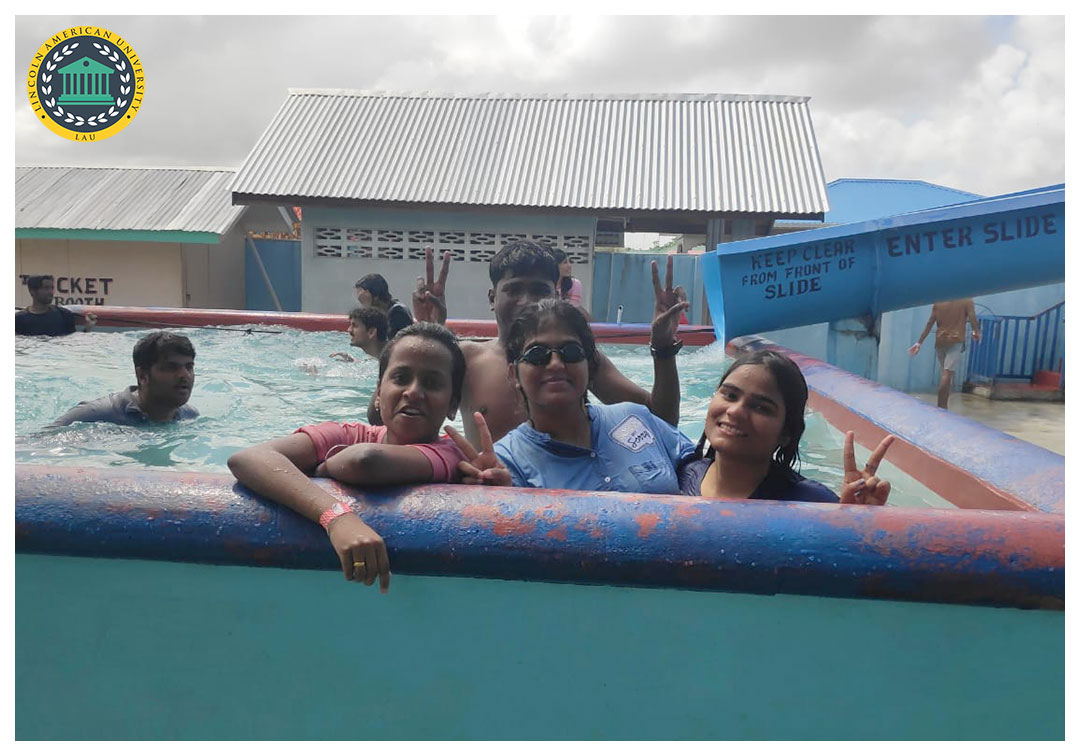 #11 What's News?
For students from India: National Testing Agency announced NEET 2019 results and a total of 797,042 students qualified the medical entrance examination. Well, admissions for September 2019 Batch are open. You can apply online or contact our team of Counselors and Admission Advisors for support.
Further, for students who have not qualified NEET in this attempt, we have designed an exclusive pathway to provide them an opportunity to become a doctor in 5 years without taking a year off for NEET preparation. Program details are here.
Our new and free eBooks on Beginner's Guide To USMLE (US Medical Licensure) and After NEET Medical Career Guide to Medical Education are our now. Visit eBook Library to download your copy today!