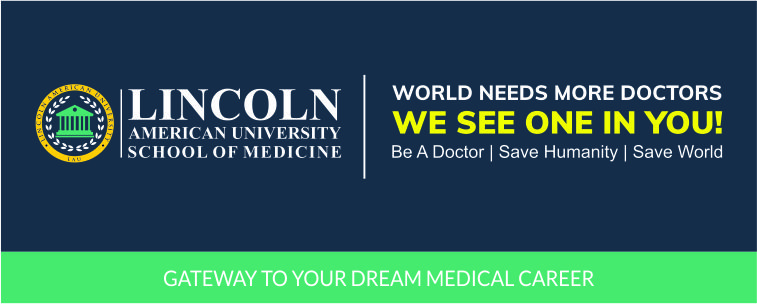 Hello Doctors!
As you set to say hello to June, the month with most daylight hours, we are pleased to greet you with our May Newsletter which is packed with latest University progress, upcoming events, knowledge, and a bit of humor to help you lead in your studies and career, and laugh along the way. Without further ado, let's dive in!
#1 Cultivating Even More Prominent Opportunities: Message From Vice Chancellor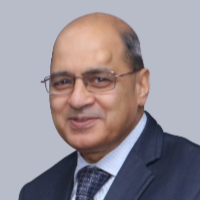 Hello, all students and LAU members!
I hope that you all are doing great and moving forward in your journey of career as well as life.
Before you dive into what we have been doing in May, let me take the opportunity to share with you the most excellent development we had this month - Collaboration with Perm State Medical University and the Orenburg State Medical University of Russia! We have signed the agreement with these two leading medical institutions of Russia for mutual co-operation to broaden the horizon of medical and career opportunities for our students.
Further, you will be thrilled to know that we are in talks with some of the leading medical institutions to facilitate clinical rotations in India, USA, Canada, and Africa. Once we conclude, I will be the first person to break the happy news to you.
To deliver our promise of providing quality medical education and transform aspiring doctors into world-class physicians, the entire team of Lincoln American University is focused on cultivating a world of even more prominent opportunities for you.
With your continuous support, TEAM spirit, and dedication, we are sure to make an indelible positive impact on your career and the healthcare world.
Best wishes,
Air Marshal (Dr) Pawan Kapoor
Vice Chancellor, Lincoln American University
#2 With Collaboration, Comes Great Things!
We have developed mutual co-operation arrangements with Perm State Medical University and Orenburg State Medical University of Russia, which will facilitate the following opportunities for the entire University stakeholders:
✔ Smooth transfer of medical students (Student Exchange Program)
✔ Transfer of semester credit hours
✔ Exchange of knowledge and research
✔ Mutual co-operation and progress
✔ Research in relevant field
✔ Exchange of faculty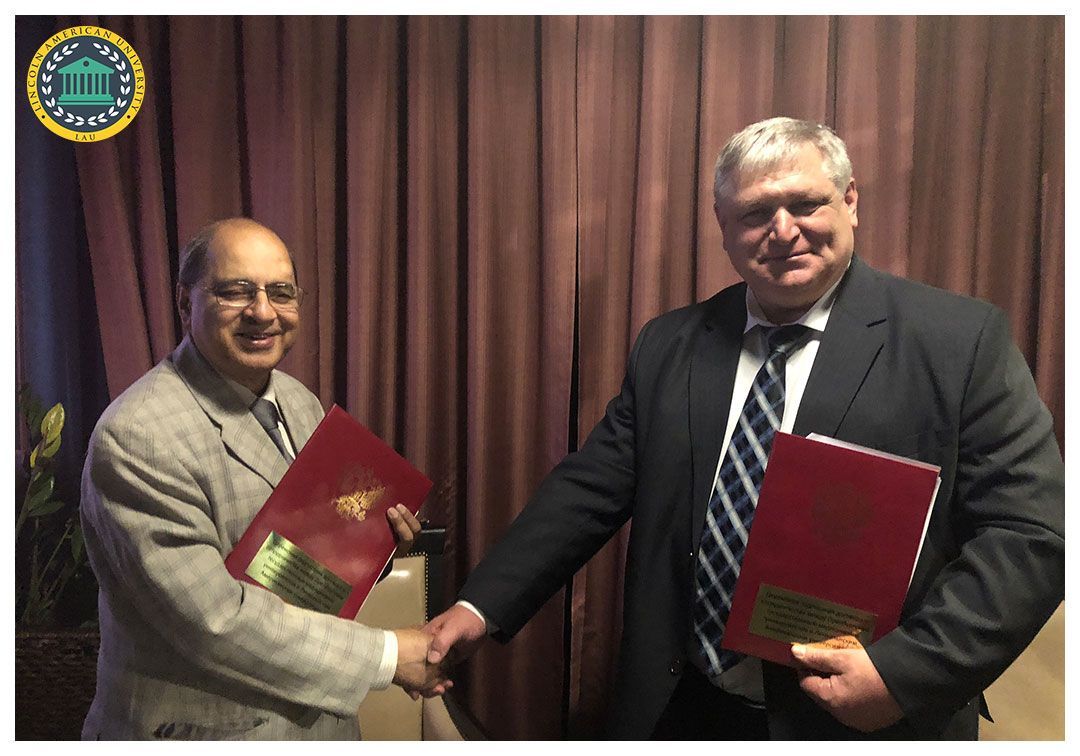 Air Marshal (Dr) Pawan Kapoor, Vice-Chancellor, Lincoln American University (left) and Igor Miroschnichenko, Rector of the Orenburg State Medical University (right) shake hands during Signing Ceremony held on April 30, 2019, at OSMU Campus in Russia
#3 World Needs More Doctors.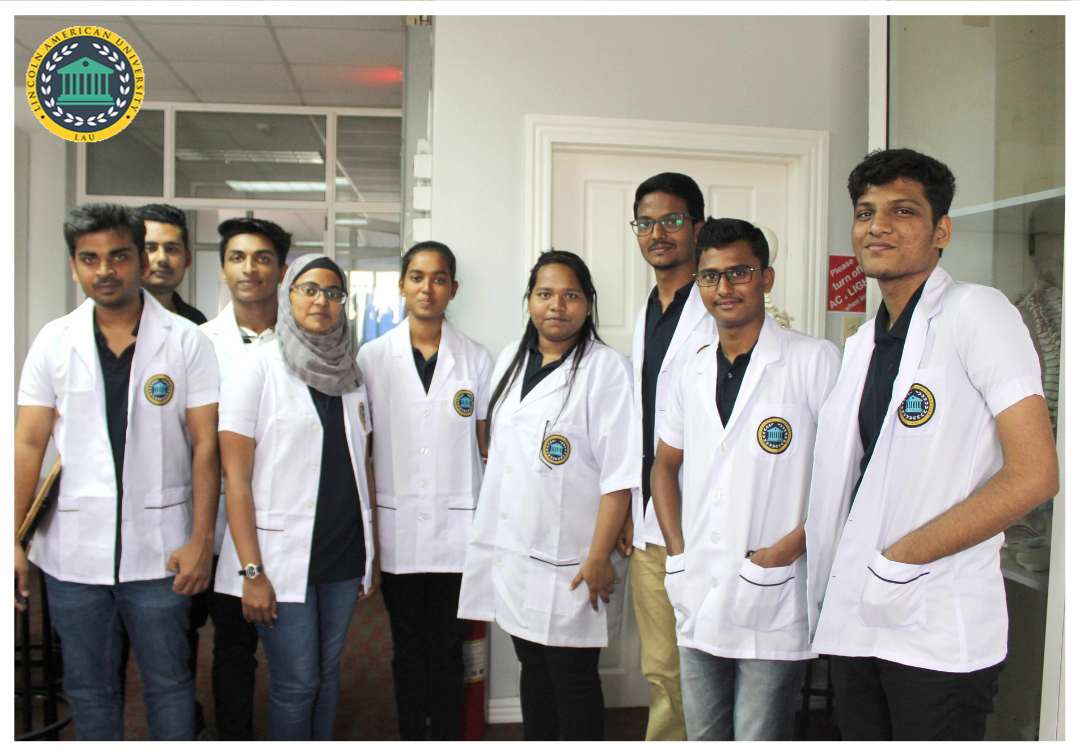 "Available statistics show that over 45% of WHO Member States report to have less than one physician per 1000 population."
– World Health Organization.
One physician per 1000 population is considered to be an apt ratio in the healthcare world. The fact that hundreds of countries are not able to ensure healthcare for the citizens due to the scarcity of doctors is very mind-boggling. In the darkness of this bitter fact, we see a light of hope fueled by the aspirations of students who dream of becoming a doctor and efforts of medical institutions like Lincoln American University. Together, we can gift the world with more healthcare professionals and ensure health services for every person on the planet.
If you are studying medicine, keep going. Rest of the medical aspirants – We invite you to apply to the MD Program and take the next step to change the life, not only of yours but of others as well, for good.
#4 Start With Why, Keep Going With Why.
Sometimes, you find it hard to take a decision. At other times, you take a decision, and later on, you ask yourself: "Did I make the right choice?" For students who are finding it hard to find the right career choice, we have curated a list of top 10 reasons to become a doctor. Don't forget to check that out. If you are already on your way to become a doctor, go through the post to find inspiration to keep going!
#5 Our Next Seminar & Expo May Be In Your City!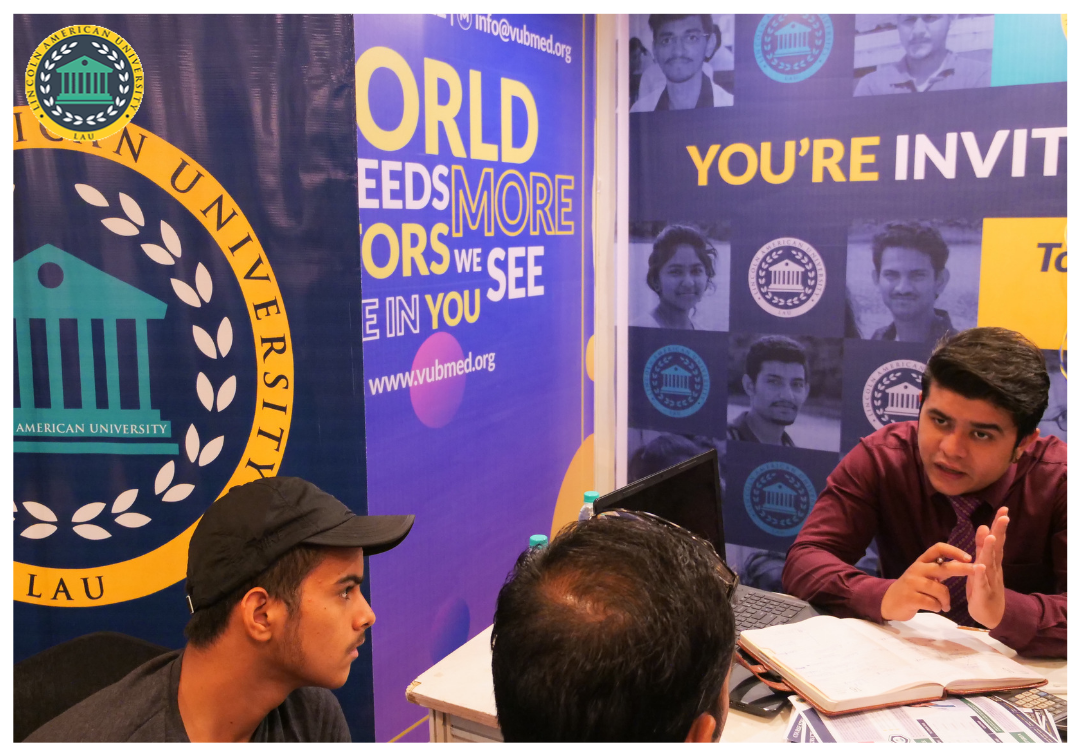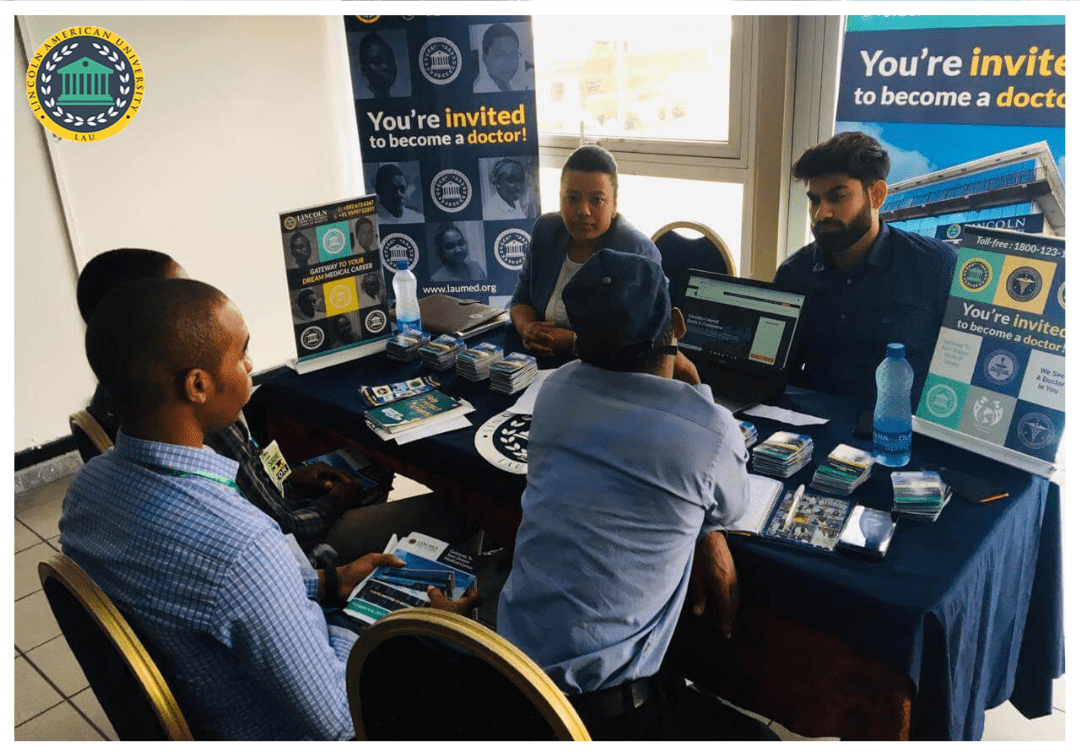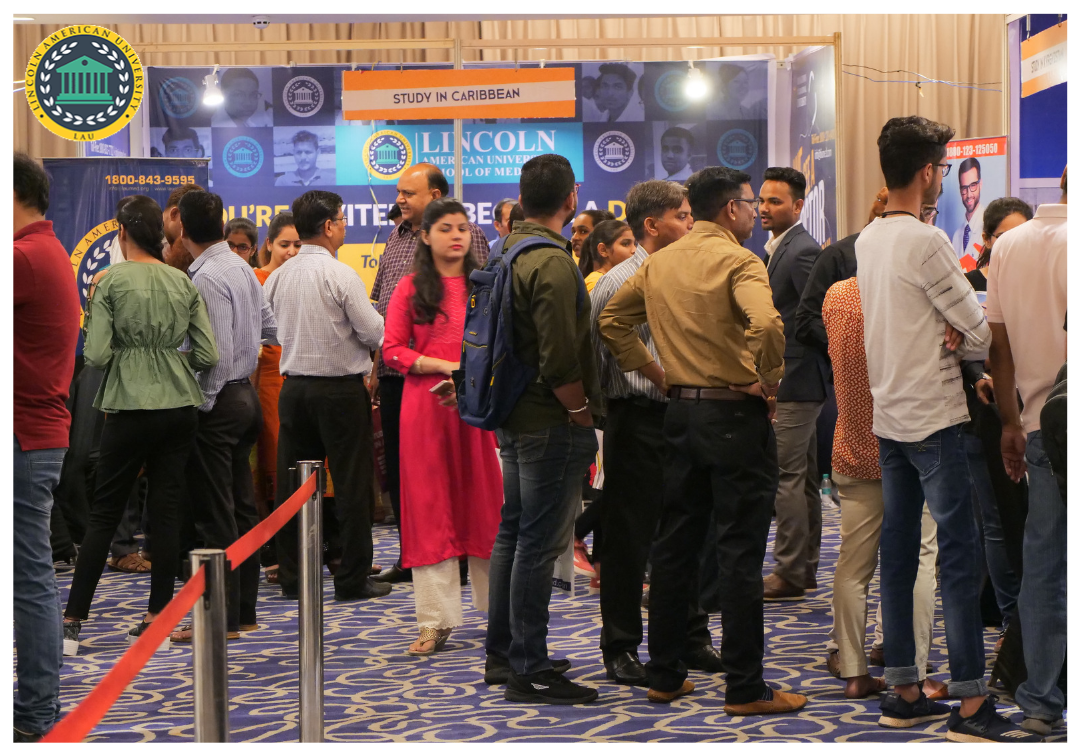 In May, we participated in MBBS expo in various cities across Asia and Africa and held seminars to provide counseling and career guidance to aspiring doctors. We visited New Delhi, Port Harcourt, Patna, Jaipur, and we were overwhelmed by the responses we received.
We are going to continue the good work, and our next event may be in your city too! Stay updated with our events and mark your calendars so that you don't miss the opportunity.
#6 A Dose Of Smile!
A mother complained to her doctor about her children's strange eating habits:
Mother:"All day long my children lie in bed and eat yeast and car wax. What will happen to them?"
Doctor:"Eventually, they will rise and shine."
Disclaimer:Car wax is not an eatable and its intake can have dangerous repercussions on the health.
#7 Happy Independence Day, Guyana!
On May 26, we celebrated the 53rd Anniversary of The Independence of Guyana. In case you missed our greeting card, no worries. With cheers to the independence of Guyana, find a digital copy of the greeting card: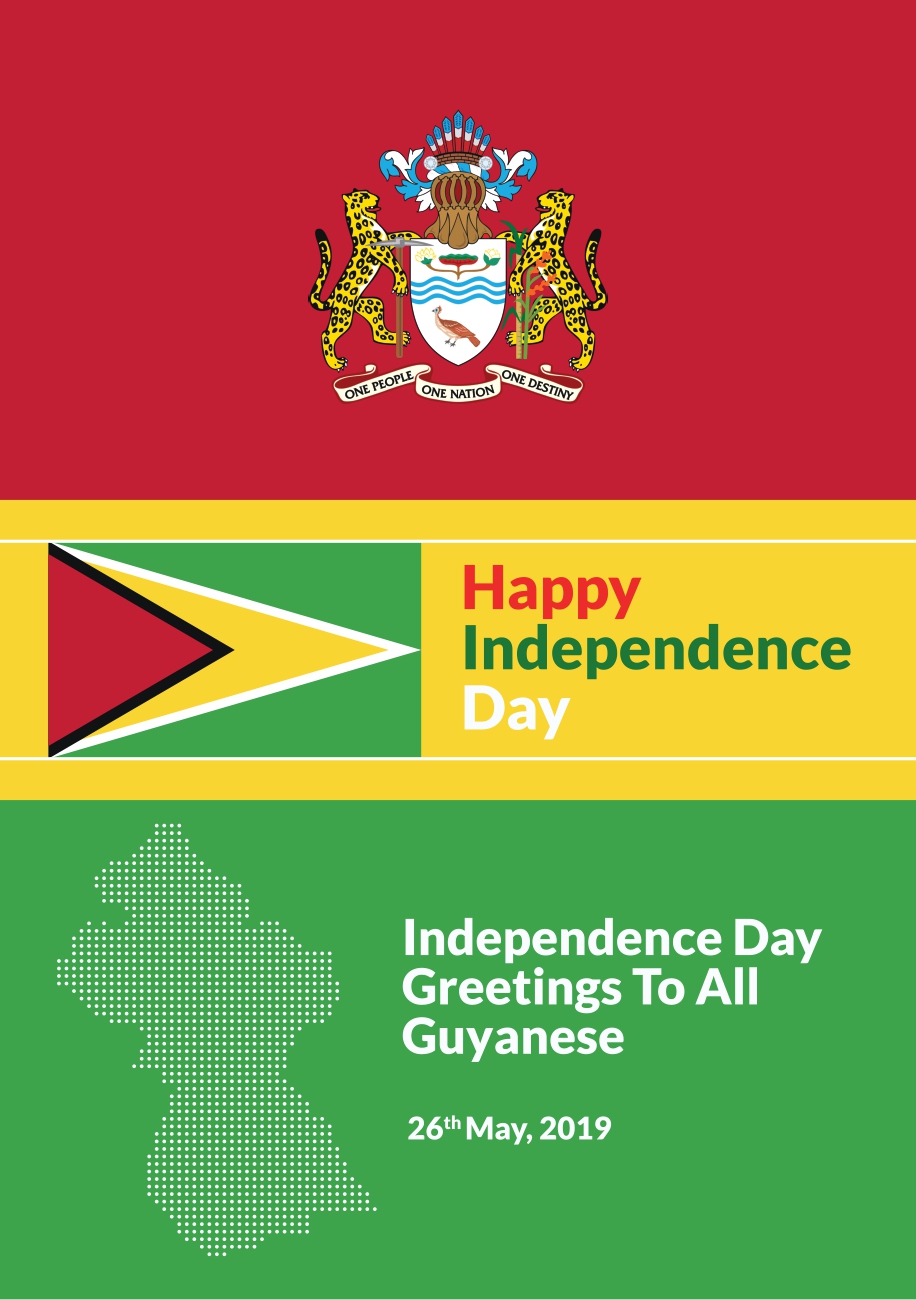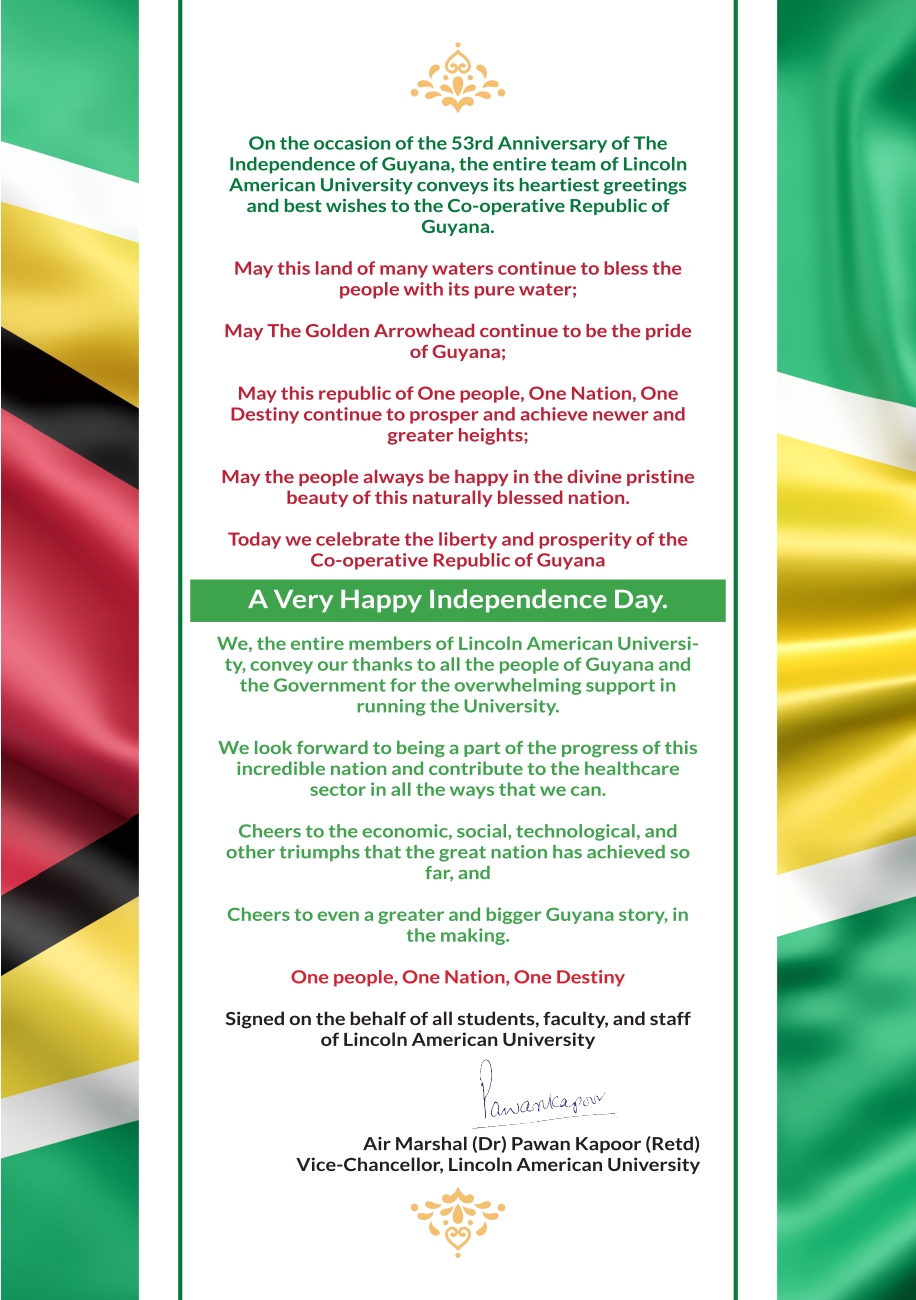 #8 Life At The University!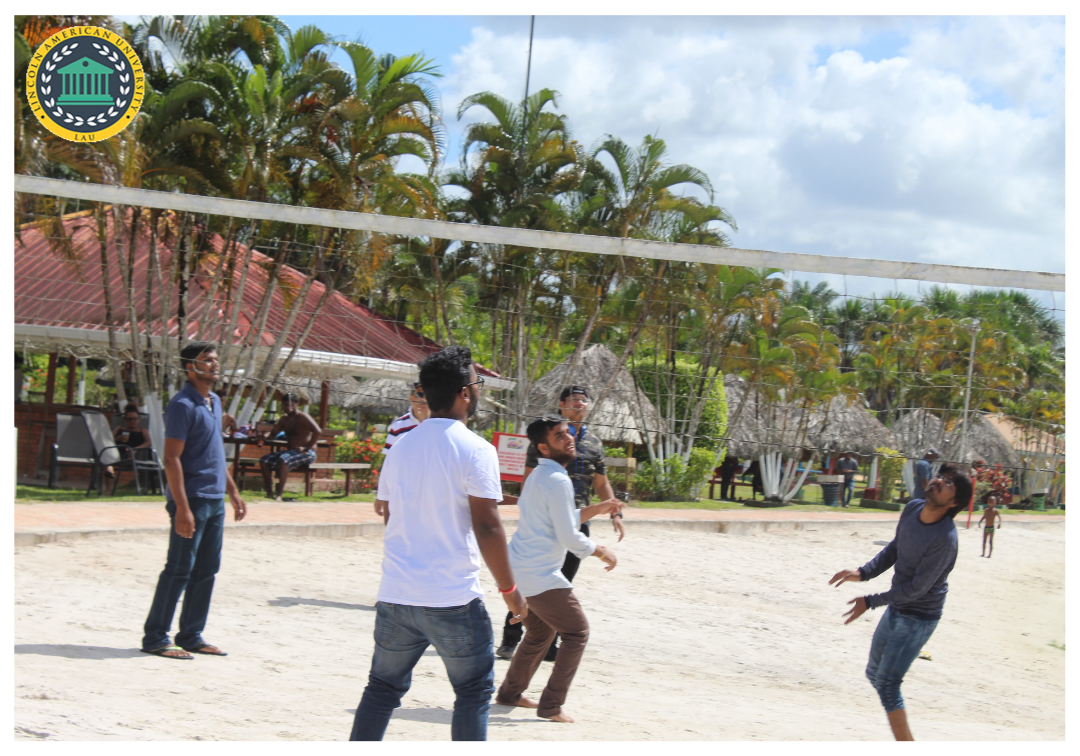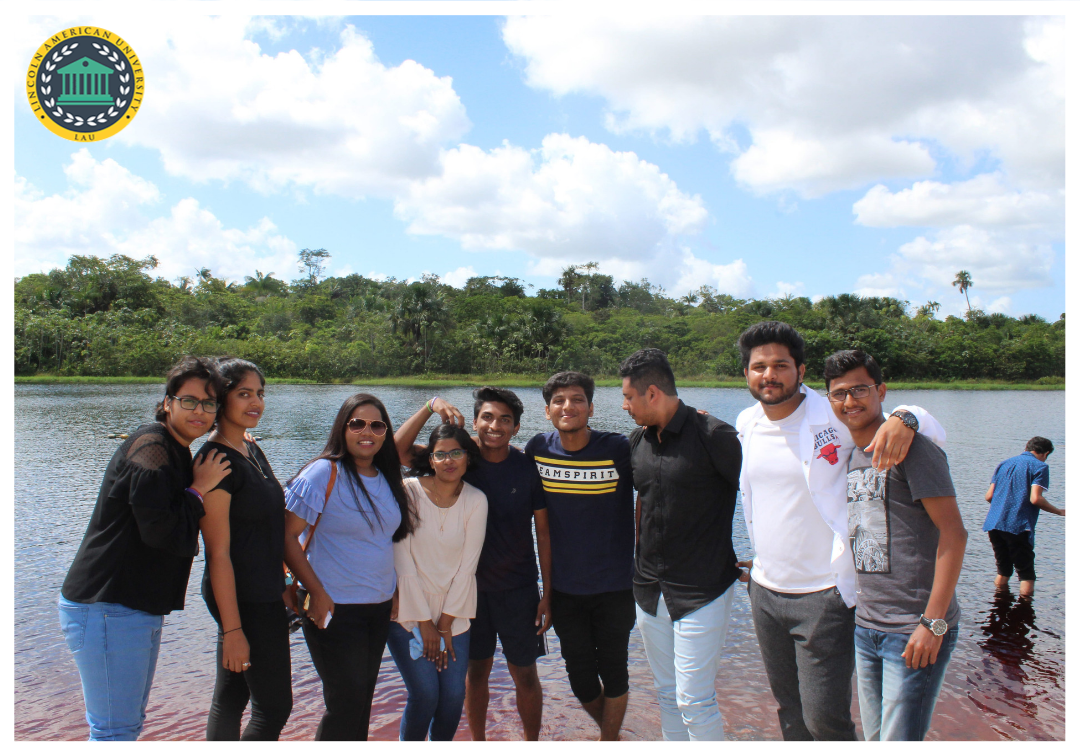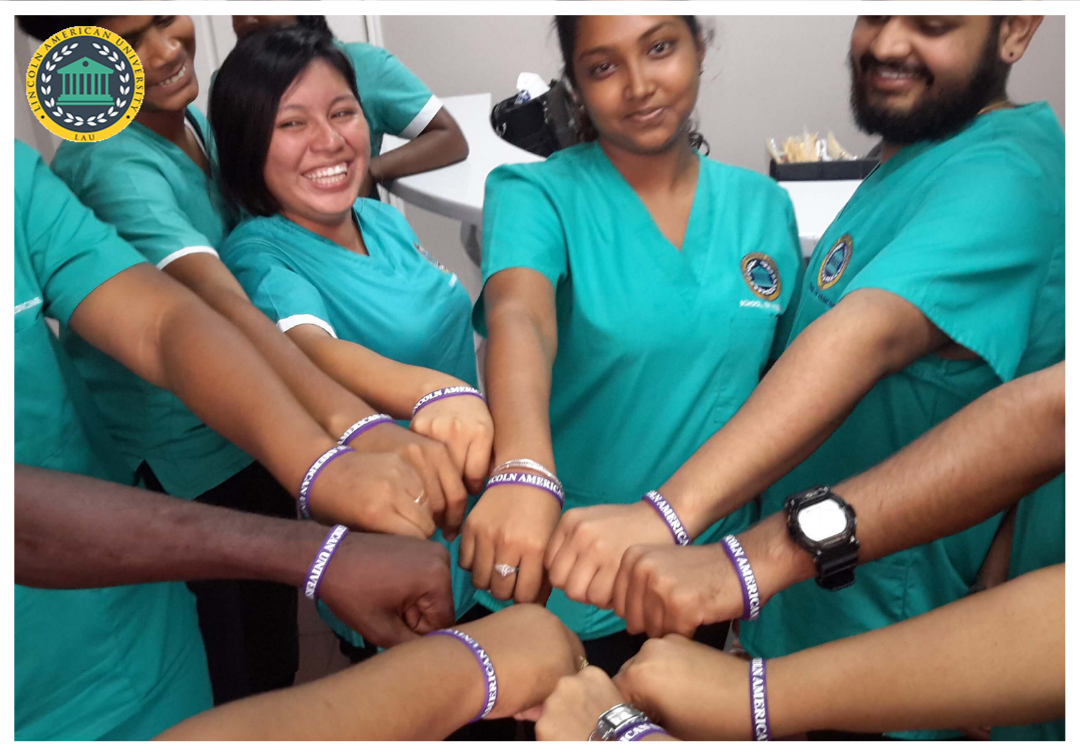 We can't remember the number for how many students asked for this post, many times! Finally, it's live, for you.
#9 A Virtual Glimpse Into Facilities & Infrastructure Of LAU!
#10 New LAU Prospectus 2019 Is Out!
We have released the brand new prospectus of the University. Take a look: