Lincoln American University partners with Singhania University, India
Preparing the best can be difficult. When it comes to studying medicine, in most cases, every kind of preparation falls short. Especially to the students who might not have access to enough resources. At Lincoln American University, our objective is to facilitate quality medical education to each and every aspiring medical student. For this purpose, the university collaborates with several universities for the pre-med program empowering them with the power to pursue their dream career.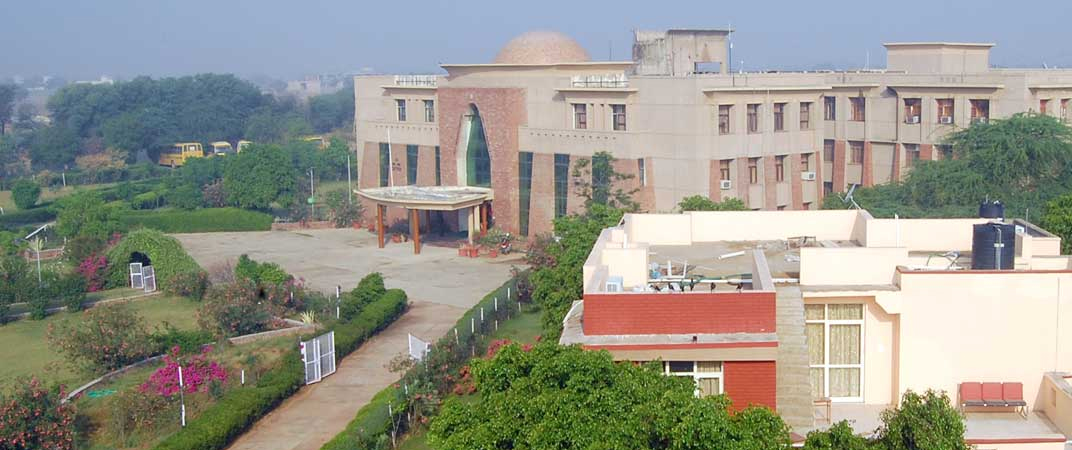 Pre-Med Program At Lincoln American University
Pre-Med program or Pre-medical program can be referred to as a prelude to the Medical program and life at the university. It's a two year program which is generally conducted within the university premises as well as in the collaborating universities. The premed program included prepping up the students with the curriculum and life-style shift so that they are comfortable with the pace of study and do not feel overwhelmed.
For the very same reason the Lincoln American University has entered into an academic partnership with Singhania University for the Pre-Medical Program. With this sollab the students can study in Singhania University following an approved curriculum of Lincoln American University.
Singhania University, Rajasthan (India)
Singhania University, a renowned name of quality and excellence in the region, has been working efficiently since its establishment in 2007. The University was inaugurated by a great visionary and a philanthropist, Shri D.C. Singhania with an aim to impart quality education of international standards, with the best technical interventions in the field of education.
With expert faculties, outstanding infrastructure, and an equipped place for development at various levels, Singhania University has managed to gain its reputation for delivering nothing but excellence. The University aims to prepare the learners for their real-life lives by equipping them with 21st-century skills. Therefore, special emphasis is laid on communication skills and personality development for all-around excellence with perfection.
Lincoln American University, Guyana
Lincoln American University offers quality education to medical aspirants from around the world in the field of medicine. Lincoln American University is recognized by the world's major organizations like WDOMS, MCI, ECFMG, FAIMER and registered with the National Accreditation Council of Guyana. Lincoln American University aims to provide the best quality medical education to the students integrating the professional skills, career-focused education and hands-on practice that help them in achieving their goals.
LAU uses state-of-the-art technology and infrastructure to provide the best possible education to the students and help them in becoming successful doctors and specialists. The university not only focuses on preparing the students to be highly competent physicians with the capability to specialize in varied fields of medicine but also emphasizes the value of a comprehensive health care approach.
Admission Details
The complete medical course is of 5 years which is divided into two parts. The first part of the course is the Pre-Medical Program which comprises of 1-year Pre-Medical Program at Singhania University.
The second part is the 4-Year MD Program: 2 years of basic sciences program and 2 years of Clinical Sciences Program. The MD Program comprises two years of Basic Sciences Program followed by two years of Clinical Rotations or clinical sciences program.
Specifically for the Indian students, this collaboration allows Indian students to pursue a one-year Pre-Medical Program in India and then study the next 2 years of Basic Sciences & 2 years of Clinical Sciences of the MD Program at Lincoln American University that too at an affordable cost in Guyana, South America. After completing MD Program from LAU, students can qualify FMGE screening test and practice medicine in India. Along with MD Program, LAU also provides USMLE coaching to its students. Once students qualify for USMLE, they can also practice medicine in the USA.