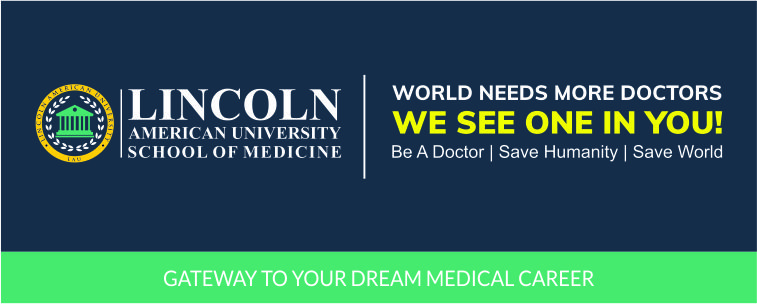 Hello Doctors, Doctors-To-Be!
2020 is half gone, fight against pandemic continues, and your medical education goes on. Amidst all this, we hope that you are keeping yourself well and safe.
Today, let's kickstart the new month by taking some time off to celebrate National Doctor's Day, explore upcoming career opportunities, read some good medical news, and say thanks to those who help us to move forward:
#1 Happy National Doctor's Day: Greetings from Vice-Chancellor.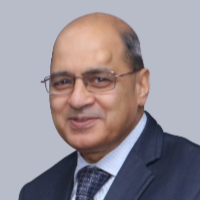 Hello, Students!
Undoubtedly, 2020 has been the toughest year of our lives. For all the doctors and healthcare professionals, the year has been more challenging than just being difficult.
As of today—July 1, 2020— while we observe and celebrate National Doctor's Day in India with the theme "Lessen the mortality of COVID 19," millions of healthcare professionals are risking their lives to treat Coronavirus patients and give them new lives. It's only their commitment to the health profession and passion for humanity and saving lives that provide them with the courage to risk their lives for others.
National Doctor's Day offers us an opportunity to regard the contribution and services rendered by doctors to promote health, prevent diseases, relieve discomfort and cure diseases prevalent in our society and express our heartfelt gratitude to them. Today, I ask you to join me in saying A BIG "THANK YOU" to the doctors in our community. Tomorrow you shall be treading on this path of serving the society and the humanity. You have to carry forward the rich legacy being provided by the healthcare professionals of today wherein they are not only taking risks themselves but are also putting their families to risk in the course of performance of their duties. This is what Medicine is all about – Selfless Service to Humanity. I would want you to learn from these pillars and foundations of the healthcare profession, not only the science but also the art of care. You have to imbibe the knowledge dynamics by consistent and constant hard-work and the soft skill dynamics by being humble, soft-spoken, understanding, and compassionate and learning to work as a part of a team.
"Doctors are next only to God" — this statement is not an ordinary one. It represents what people expect from doctors and the trust they bestow upon doctors for the safety of their lives. You have to prove yourself worthy of this trust.
As an aspiring doctor, you must stay true to your education and profession and be committed to what you are here to do – To become a doctor and save lives. After all, not every profession gives you an opportunity to serve and save lives. Healthcare does.
Stay grateful to the community. Stay committed. Make the best of your medical education. I eagerly look forward to that day to see you all as qualified doctors and serve humankind.
Best wishes,
AVSM, VSM, and BAR (Retd),
Former Director-General of Medical Services (IAF),
Vice-Chancellor, Lincoln American University
#2 Play USMLE Quiz July 2020
USMLE Step 1 Quiz for July 2020 is out today. Play the quiz online. It will hardly take 5 minutes. Study questions carefully and play with peace of mind. We hope to see you score 5/5!
#3 Upcoming: Patient Safety Management Certification Classes.
In collaboration with the Public Health Foundation of India, we have designed a Patient Safety Management Certification Program. The program is a 5-day online course comprising of virtual training, case-based learning, and webinar sessions. It is designed to enhance your knowledge, skills, and competencies regarding basic patient safety concepts and practices.
Online classes for the program will start on August 1, 2020. To know more about the course, download the program brochure. To register for the course, apply online.
#4 LAU Admissions: Making Doctor Dreams Accessible.
During the COVID-19 pandemic, we are committed to helping medical aspirants continue their education and take admission to the MD Program.
We are providing 100% online admission to our 5-year MD program. To get enrolled, fill the contactless application for MD admission today.
#5 Cheers To Winners For USMLE June 2020 Quiz!
A total of 78 students played the USMLE June 2020 Quiz. We are happy for students who participated and tested their knowledge.
Out of 78 participants, we are featuring here names of students who got the highest score this month, i.e., 5/5 (names in alphabetical order):
Aslam Ali
Diksha
Vandita Vashistha
Vibhor Singhal
A huge round of please!
#6 Online Classes To Go On.
As the COVID-19 pandemic continues, we are keeping up the online classes for you. With online lectures, we are making sure that neither your studies nor your health suffer due to Coronavirus impact. If you missed any lecture, catch up on the LAU YouTube channel:
#7 A Special Vote of Thanks To Our Professors.
We convey our immense regard and a special vote of thanks to all these medical professionals without whom your online medical classes would not have been possible:
Dr. Jaydeep Dutta, Alumnus of Tver State Medical University, Russia
Dr. Ranganath B.G, MBBS, MD (Community Medicine), Professor & Head Department of Community Medicine, Malabar Medical College Hospital & Research Centre KUHS, Calicut, Kerala, India
Dr. Mironchev Anton, Ph.D., Dean of Orenburg State Medical University, Russia
Dr. Manindra Rana, MS Surgery and Professor Department of Surgery, Vardhman Mahavir Medical College, New Delhi
Thank you all, professors. Your support in providing online lectures continues to deliver regular quality education and provides additional value to our medical students.
#8 No Fake News Please.
Fake news has always been a threat to the right information and knowledge. During the COVID-19, the spread of false information and rumors regarding Coronavirus has only worsened the problem of pandemic.
When we share an informative video, forward a text message, or share a piece of news from an unverified and untrusted source, we also become a wheel of this fake news cycle. As per research, 35% of the fake information regarding COVID-19 is circulated through misleading videos.
To stop the spread of false information and stand strong against COVID-19 as well as other social issues, please take a moment to verify the information before sharing it or share it only from authentic sources.
#9 Coronavirus: Notes on Remarkable Medical Progress.
While the number of COVID-19 cases has been on the rise, our medical community has made some remarkable progress towards the discovery of Corona cure. "There currently are over 100 vaccines at various stages of development worldwide, including in India, Britain, China, the US, Russia, and Israel," reported Business Standard.
Besides, here are a few remarkable updates on COVID-19 drug invention and availability:
#10 May 2020: Observations, Celebrations, and Notes
International Yoga Day: A healthy mind stays in a healthy body. Make Yoga a daily habit. With Yoga, follows a healthy body, and so, a healthy mind.
Father's Day: Father's love is unconditional. It is their unending love and support that makes a person becomes who they are. The acronym Father represents:
Fearlessness
Affection
Total Support
Happiness
Excitement, Enthusiasm & Empathy
Reliability & respect
World Environment Day: The only way to improve the quality of our environment is to get everybody involved. Let us take our time for nature. Let us clean the environment, plant new plants, and fertilize the old ones. Let us bring nature to life.
#11 Know the Investigational Therapies For COVID 19.
These therapies, at present, are being used based on limited scientific evidence available. As more evidence comes in and more scientific and clinical data become available, the use of these investigational drugs will either get incorporated in the management protocol or may be withdrawn. Currently, the use of these drugs is based on availability and only in a defined subset of patients.
a. Remdesivir (under Emergency Use Authorization) can be considered for use in patients with moderate disease (those on oxygen therapy) with none of the following contraindications:



AST/ALT > 5 times Upper limit of normal (ULN)
Severe renal impairment (i.e., eGFR < 30ml/min/m2 or need for hemodialysis)
Pregnancy or lactating females
Children (< 12 years of age)




Dose: 200 mg IV on day 1 followed by 100 mg IV daily for 5 days.



b. Convalescent plasma (Off Label) may be considered for use in patients with moderate disease who are not improving (oxygen requirement is progressively increasing) despite the use of steroids. Special prerequisites to be fulfilled while considering convalescent plasma include:



ABO compatibility and cross-matching of the donor plasma
Neutralizing titre of donor plasma should be above the specific threshold (if the latter is not available, plasma IgG titre (against S-protein RBD) above 1:640 should be used)
Recipient should be closely monitored for several hours post-transfusion for any transfusion related adverse events
Use should be avoided in patients with IgA deficiency or immunoglobulin allergy




Dose: Dose is variable ranging from 4 to 13 ml/kg (usually 200 ml single dose given slowly over not less than 2 hours)



c. Tocilizumab (Off Label) may be considered for use in patients with moderate disease with progressively increasing oxygen requirements and in mechanically ventilated patients not improving despite use of steroids. Long term safety data in COVID 19 remains largely unknown. Special considerations before its use include:



Presence of raised inflammatory markers (e.g., CRP, Ferritin, IL-6)
Patients should be carefully monitored post-Tocilizumab for secondary infections and neutropenia
Active infections and Tuberculosis should be ruled out before use




Dose: 8mg/kg (maximum 800 mg at one time) given slowly in 100 ml NS over 1 hour; dose can be repeated once after 12 to 24 hours if needed.