St. Joseph & Mercy Hospital, Kingston, Guyana
The St. Joseph Mercy Hospital has been committed to providing quality medical care services to all with a spirit of compassion, commitment and professionalism since its establishment in 1945. The hospital of today stands upon the joint efforts of the Catholic Diocese of Guyana with sponsorship from the Sisters of Mercy.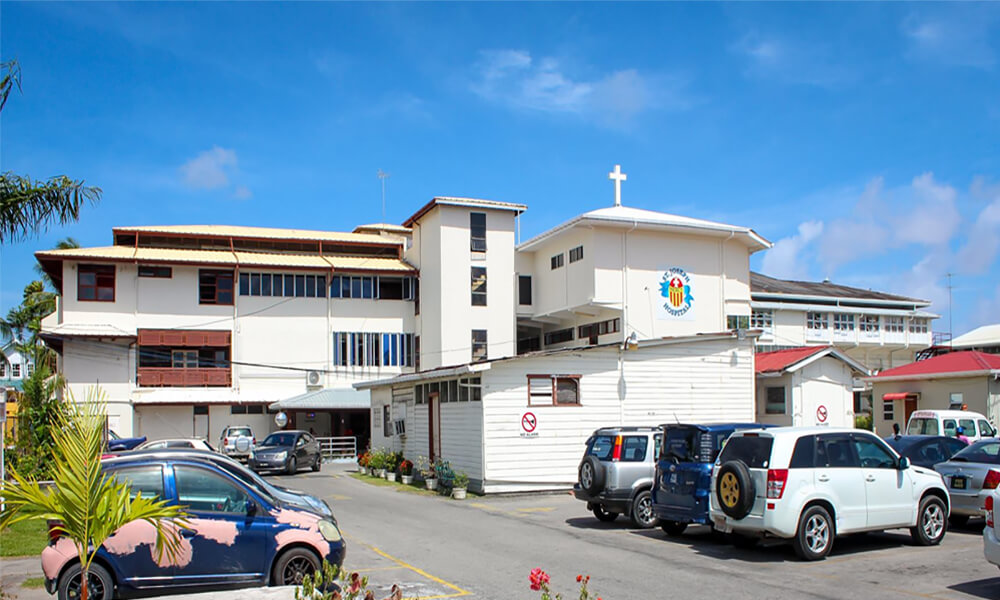 This Catholic Hospital is the only such institution in the Caricom region, and is one of Guyana's leading private healthcare institutions. As a 74yr old Hospital, the hospital is renowned for being one of the best in Maternity care and all services and equipment in keeping with twenty-first-century progress.
The hospital aims to consistently meet and even exceed the expectations of the patients. Ensuring that all staff are competent, trained and efficient in using the latest technology in their everyday practices.
The hospital follows a high standard quality management system which provides a framework for measuring and improving the performance. This also ensures that all the services are provided in accordance with best practices in health care delivery.
Clinical Rotations At Georgetown Public Hospital For Lincoln American University Students
For the students of LAU, the clinical rotation features in-depth study of not just the medical practice but also of the medical etiquettes and proceedings required amidst the global criterion. The students of the university are actively engaged in this new stage of learning and attaining the expertise.
The students experience working in various departments such as dermatology, Urology, Emergency Medicine, Family Medicine and ENT during this rotation to further enhance their insight towards the subject.