Is it a good idea to study MD (equivalent to MBBS) in Guyana?
This Blog Post is part of our initiative "You Ask, We Answer" which we started to help our students like you find authentic and transparent answers to all queries and concerns on medical education and living in Guyana. If you have any questions not answered yet, feel free to contact us and get the answers right from the experts.
As you might know, Guyana is a country in South America and is considered as part of the Caribbean. Taking admission into a Caribbean Medical University or going to the Caribbean or any foreign country for Medical Education is a life-changing decision. Well, when the decision is so crucial, it is wise to ask questions and gather as much information as much possible before making the final move. "Is it a good idea to study MD (equivalent to MBBS) in Guyana?" is one of such question and here are key factors about MD (equivalent to MBBS) in Guyana and the country that will help you come to a reasonable conclusion:
Well-Recognized Medical Universities
Top Medical Universities in Guyana are well-recognized by global medical institutions and authorities like Medical Council of India (MCI) and Educational Commission for Foreign Medical Graduates (ECFMG) ensuring global validity of medical degree you obtain after completing MD (equivalent to MBBS) in Guyana.
To support our claim, we would like to tell you about Our University — Lincoln American University, a Medical University in Guyana — recognitions. Among other things, Lincoln American University's main recognition are as under:
Listed in the World Directory of Medical Schools (WDOMS)
Approved by Medical Council of India (MCI)
Certified by Educational Commission For Foreign Medical Graduates (ECFMG)
Registered with National Accreditation Council of Guyana (NAC, Guyana)
Registered with Foundation for Advancement of International Medical Education And Research (FAIMER)
Thanks to above recognitions, Medical Degree from Lincoln American University is valid in India, United States, Canada, the entire Caribbean, and countries as well.
English-Speaking Country & Education
Guyana is the only country in South America to have English as an official language. English is the international language, and if you know English already, you don't have to learn any language, which is a major relief!
To make this benefit clearer, think about Non-English-Speaking Countries like China and Russia where you don't have to deal with just Medical Curriculum but the curriculum to become an expert in the new language as well (like Russian and Chinese). Cumbersome! Isn't it?
Since Guyana is an English-Speaking Country, entire MD (equivalent to MBBS) or other Education Programs in Guyana are taught in English language only.
Quality of Education & Clinical Training
In Guyana, Medical Universities follow US-based Medical Curriculum, which ensures great quality of education being imparted. Further, being a Medical Student in Guyana, you will get plenty of opportunities to get clinical training in different countries, including USA, Canada, and other global destinations.
If you go for admission into a Medical University which is certified by ECFMG, like Lincoln American University, you can also prepare for USMLE (United States Medical Licensing Examination) Steps along with your MD (equivalent to MBBS) Program to increase your chances of getting Paid Residency in the US after your medical graduation from Guyana.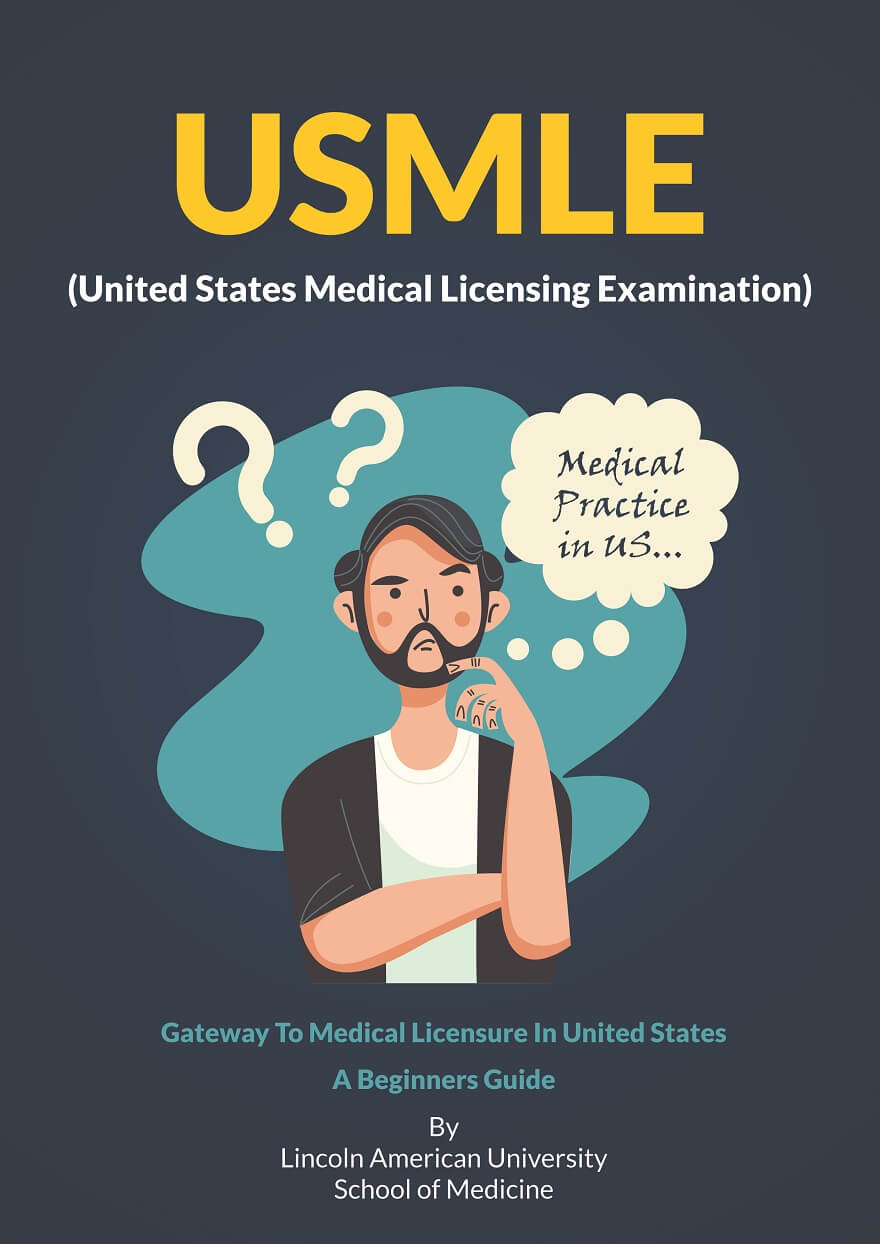 Cost of Education and Living
In Guyana, the cost of Education, clinical training, and living are much lower compared to respective costs in mega-countries like US, Canada, Australia, etc.
For example, at Lincoln America University, the entire fee for 5-Year US-based MD Program is US$ 35,000 (approx.) while in countries like the US, this fee may not cover even the 1-Year Tuition Fees.
Most of the medical aspirants have limited funds to complete their medical education, and the affordable universities for MD (equivalent to MBBS) in Guyana remove financial hurdle from their way, allowing such students to live their dream.
Infrastructure
Majority of the Medical Universities in Caribbean countries (including Guyana) facilitate modern, and well-equipped infrastructure to maintain International-Standard of Medicine.
State-of-the-art infrastructure ensures that students are deeply involved in research and pragmatic education, which is very important to be successful in the field of medicine.
At Lincoln American University, besides books and study material, we have developed Medical Research Labs of the Campus (including Anatomy, Physics & Chemistry, Biochemistry, and Computer Lab), a cafeteria, and fully managed Hostel & Mess Facility.
Simple Admission Process
One of the best things of MD (equivalent to MBBS) in Guyana is that in selected Medical Universities, you don't have to qualify any Medical Entrance Test. Also, there is no requirement of any capitation fees and applications for admission are accepted on a year-round basis.
No donation or entrance examination and negligible waiting list make MD (equivalent to MBBS) Admission a breeze and Guyana one of the excellent options for Medical Education in the Americas.
International Community & Caribbean Life
In Caribbean countries like Guyana, you will find students not only from your home country, but from countries worldwide, including medical aspirants from Asia, Africa, and other regions. Being a part of such a diverse and global community is a huge learning experience by itself.
Further, if you are a travel-freak, you might already know a lot about Guyana. Frequently described as the Garden of the Caribbean," Guyana is a very beautiful country with a tropical climate, plenty of beaches, gardens and diverse wildlife. Besides nature, culture is great in Guyana. Be it music, dance, food, or fun, this hidden gem of Caribbean has got plenty of all making living in Guyana a delightful experience.
Being aware of all the above factors, now you can fact-fully answer the question, "Is it a good idea to study MD (equivalent to MBBS) in Guyana?" In case you have an unanswered question about Guyana or Medical Education in Guyana, feel free to contact us. For admission, feel free to apply online.