Davis Memorial Hospital & Clinic, Guyana
Davis Memorial Hospital & Clinic is a prominent medical care provider in the country of Guyana. While the inception of this notable hospital goes back to 1952, it was officially opened in 1967. From its humble beginnings in the late sixties, the hospital has earned remarkable respect and grown into one of the most sought-after hospitals of Guyana.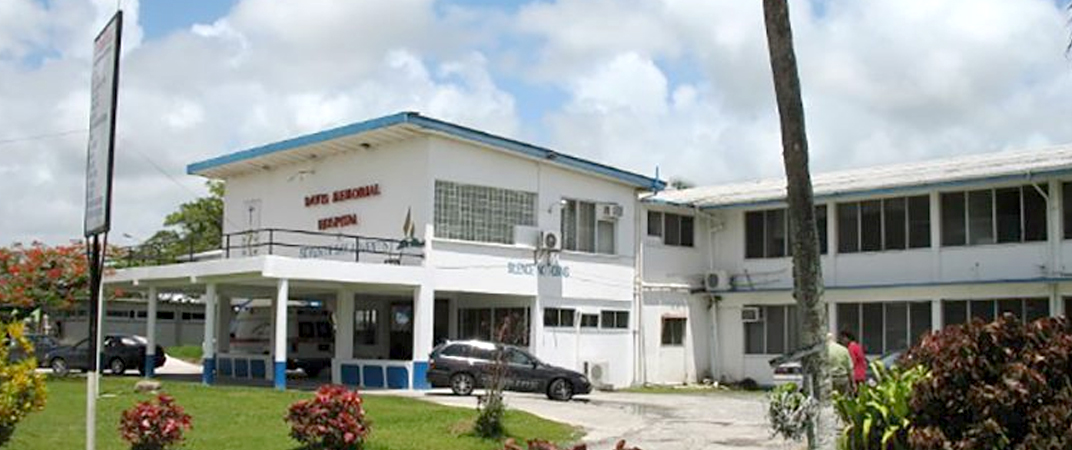 Davis Memorial Hospital is named as such in the honor of Elder Davis, the pioneer of Seventh-day Adventist Community in Guyana which is involved in doing and encouraging the good work for community with deep involvement in health, education, outreach, and other welfare activities.
The hospital efficiently offers a range of services to Guyanese including Dental, Radiological, Laboratory, Surgical, Pharmacy, Emergency care, Ambulance service, Nursing, and Inpatient care, etc. To provide quality and specialized services to the people in Guyana, Davis Memorial Hospital deploys highly specialized physicians, not only from home country, but from India, USA, Philippines, Argentina, and other regions worldwide.
Key facts About Davis Memorial Hospital & Clinic, Guyana
| | |
| --- | --- |
| Year of Establishment | 1967 |
| Location | Georgetown, Guyana |
| Hospital Beds Capacity | 40 |
| Hospital Management | Davis Memorial Hospital Board |
Specialties & Services of Davis Memorial Hospital & Clinic
Anaesthesiology
Dentistry
Diabetes and Endocrinology
Emergency Services
Infectious Disease Care
Inpatient & Nursing
Laboratory Services
Maternity & Child Healthcare
Nutrition Services
Outpatient Clinics
Pharmacy
Physical Therapy
Primary Care
Primary Care
Radiology
Surgery
Other Socialized Services
Clinical Rotations at Davis Memorial Hospital & Clinic for Lincoln American University Students
We, at Lincoln American University, are proud to count Davis Memorial Hospital & Clinic of Guyana among our list of affiliated hospitals for clinical training of our students during the Clinical Sciences Program.
Wide range of services offered by Davis Memorial Hospital help the students gain experience in diverse domains of medicine during their clinical clerkship phase of MD in Guyana and become well-versed medical professionals.