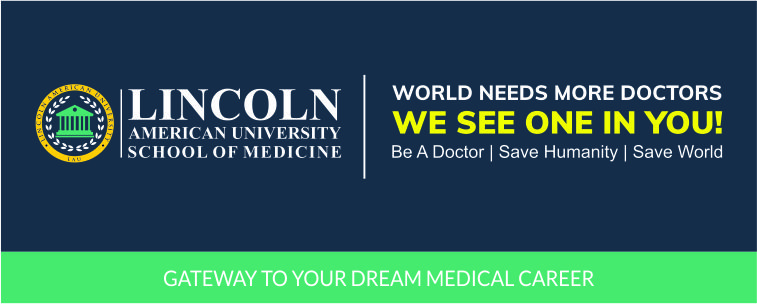 Happy New Year 2020!
On the very first day of 2020, we are pleased to welcome you with the very first newsletter of Lincoln American University for 2020 where we take the opportunity to brief you about what we did last month, apprise you with useful insights from the world of University, medicine and healthcare, and today, shower you with new year wishes!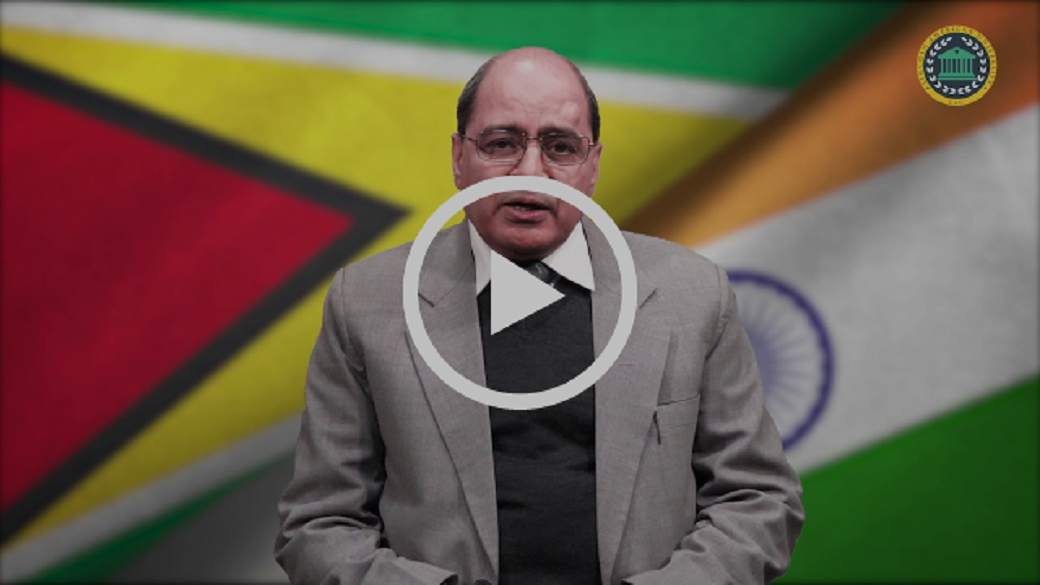 #1 Play 2020s Well: Message from Vice-Chancellor
Happy New Year, Dear Students!
Today—January 01, 2020— marks the beginning, not just of a new year but a new decade as well. And on this occasion, I want to share my thoughts with you about the new year and how you can play the 2020s well and shape the future for yourself.
I believe that life is a book, and we are the authors of our own book of life. I am the author of the book of my life. You are the author of the book of your life. Our thoughts, our actions, and our perspectives, not only impact our present but also shape our future. Being mindful of what we do today can help us build a better future. Take responsibility for your thoughts and actions today and the rest of the days will take care of themselves.
While every day is new and brings something to life, there is something exciting and significant about the new year. A new year is like a new chapter in the book of our life. We can write it however we want to and with whatever we want.
For you all, 2020 is the golden year and the genesis of a decade of pursuing and fulfillment of your dreams. If you work well, this decade will not only see you graduating as a doctor but also be working as a professional doctor.
Today, you all have the privilege of being a medical student and getting to pursue medical education – a dream for millions worldwide. I ask you all to kickstart the new year and the new decade by making all the efforts to take full advantage of your privilege and responsibility of being a medical student and ensure a glorious career for yourself in the years to come.
The new year and the new decade is waiting for the new you to unfold. So, play the 2020s well! Happy New Year. Happy New You.
Best wishes,
Air Marshal (Dr) Pawan Kapoor, AVSM, VSM, and BAR (Retd),
Former Director-General of Medical Services (IAF),
Vice Chancellor, Lincoln American University
#2 Happy Happy Happy Birthday, VC Sir!
December 17 marked a special day for us all as the birthday of our Vice-Chancellor. We can never thank enough a person of his stature who has been and continues to be a source of immense inspiration, an epitome of perseverance, and more than that, a source of guidance for us. However, what we can do is express our respect for him and wish for his health, happiness, and delight.
If you missed the Birthday party, you missed a lot. But no worries. It's never too late for presenting your wishes.
#3 An Extraordinary Visit
On December 19, His Excellency Dr. K. J. Srinivasa, High Commissioner of India to Guyana, visited Lincoln American University to oversee the facilities and guide the young medical aspirants in fulfilling their dreams of becoming a good medical professional.
What follows his arrival was a warm welcome, a profound discourse between dignitaries, and a zealful and prolific interaction between His Excellency and the students.
Here are a few glimpses from the extraordinary visit:
For key takeaways from the visit, take a look at the University's news release for the event:
#4 New Year: Great News
"The Big Number: Women now outnumber men in medical schools," read the headline of a news post reported by The Washington Post. Based on the report of the Association of American Medical Colleges, The Post reported that "In 2019, 46,878 medical school students (50.5 percent) are women and 45,855 (49.4 percent) are men." It's the first time in history when the number of women medical students exceeds the number of male medical students in the medical schools of America.
In 2019, we celebrated International Women's Day with the theme of "Women In Medicine" and expressed our belief that the future generations of women doctors will make a significant difference in the world of healthcare. Well, we hope that this trend of empowerment and increased participation of women in medicine will continue.
#5 Meet Our USMLE Quiz II Winners!
Out of the 36 students who participated in the quiz, following six students scored 5/5 (Students' name listed alphabetically):
Adedunye Aduragbemi Sunday
Ayinde Oluwagbemisola Victoriab
Belonwu Chidumebi
Hari Priya
Sunday Jedidiah Godwin
Swapnil Radheshyam Sonawane
Out of six winners, one is from LAU and five are from other institutions. Next time, we would like to see better scores from LAU students as well.
We congratulate all the winners. Keep it up! Those who could not make it up this time, don't lose hope. You tried and that matters. Congrats to you too for taking participation in the quiz. Study further. We are sure that you will do better next time.
#6 USMLE Education Corner
Our Quiz III for USMLE Step 1 is available now. Play the quiz online. It will hardly take 5 minutes. Winners shall be featured on the University's website and media profiles.
#7『Medicine In Quotes』
"A story — a true story — can heal as much as medicine can."
- Eben Alexander,
American Neurosurgeon
#8 Rights + Obligations = Better World
We celebrated Human Rights Day on December 10 by spreading awareness about the importance of rights as well as responsibilities alike.
We would like to repeat it to you that as a member of the one big world community, we have rights, and we have obligations.
✔ We have the right to enjoy all of our rights of being human and live to the fullest.
✔ We have the responsibility to respect the rights of fellow human beings and let them live to the fullest.
So, if we want to claim our rights, we need to make sure that we don't run away from our responsibilities and fulfill our obligations proactively.
#9 Join Us For Zero AIDS
In most cases, AIDS is a problem of ignorance. Staying aware and health-informed, we can protect ourselves from the majority of the diseases and AIDS is not different. Here are five simple things to win the battle of AIDS:
#1 Community: Build communities to discuss AIDS and help people get timely treatment.
#2 Prevention: Take proactive measures to prevent AIDS.
#3 Testing: In case of symptoms, do not delay testing. The early is the diagnosis, the better are the chances of cure.
#4 Treatment: Time treatment can save a life.
#5 Care: Care for yourself, care for others. Fighting as a team is always better. A finger by itself is weak but clutching it into a fist, it becomes a punch.
#10 We Cheered Christmas
This Christmas, Secret Santa came to our campus and blessed us with the gift of happiness, prosperity, and joy! Hope you got your gift too!
#11 Healing Through Healthcare
Healing through healthcare is one of the best aspects of the healthcare profession. On December 29, twenty LAU students participated in the medical outreach program organized by Guyana International Relief Organization (GIRO) and provided healthcare to more than 50 local people.
Interesting & Insightful Reads
NEET 2020: Complete Student Exam Guide.
Simple Steps to Keep Diabetes At Bay